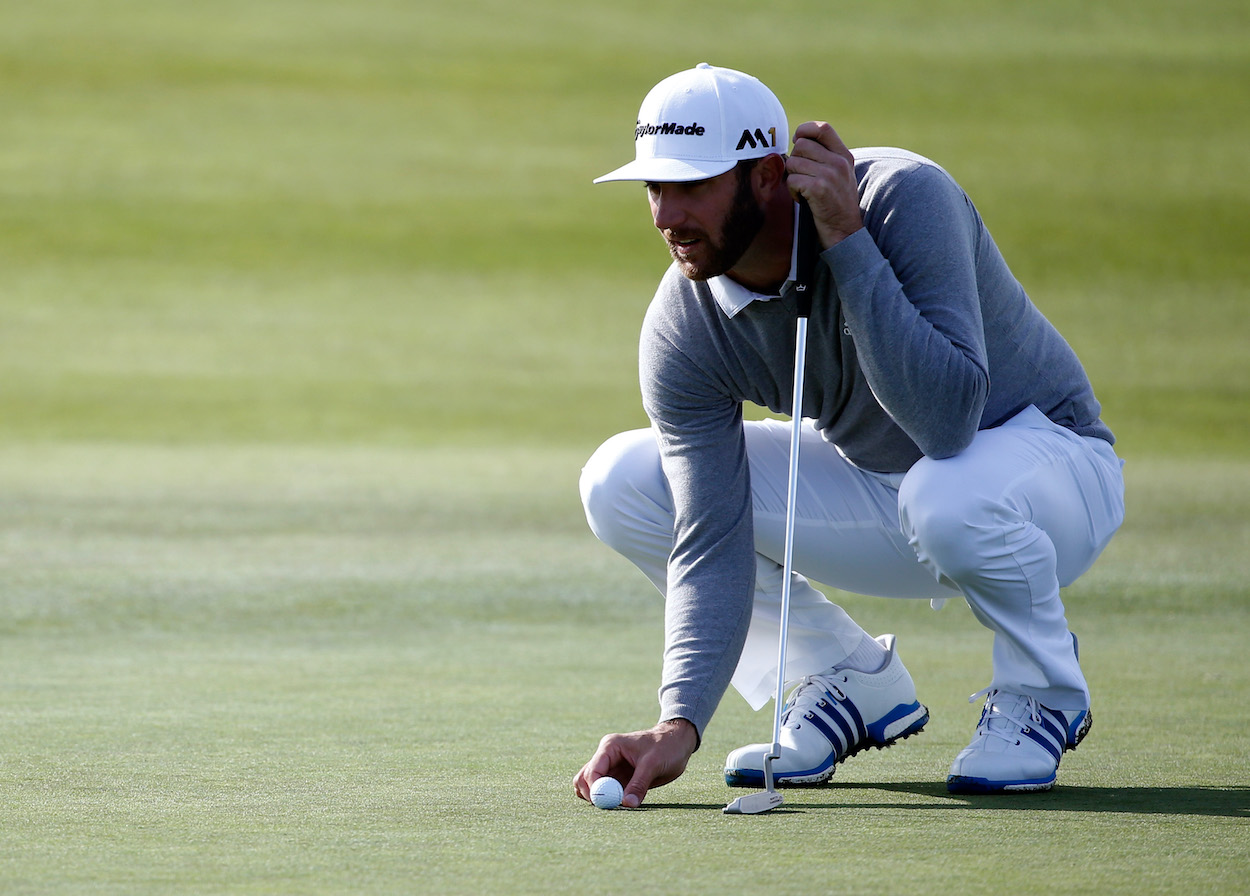 Dustin Johnson Reveals the 1 Unique Superstition He Never Strays From on the Golf Course
Dustin Johnson can't play a round of golf without using a quarter from the 1960s as his ball marker.
Golfers are some of the most superstitious athletes on the planet. Whether it be a lucky ball or a unique pre-shot routine leading up to each shot, every player on the PGA Tour has their own superstition on the golf course that they truly believe helps them play better. Dustin Johnson is no different.
Although Johnson is the most easygoing, keep-it-simple player on Tour today, even he holds a bizarre superstition that he can't play a round of golf without. DJ uses a heads-up quarter to mark his ball on the green in every professional round he plays, but it can't just be any quarter.
Dustin Johnson's PGA Tour career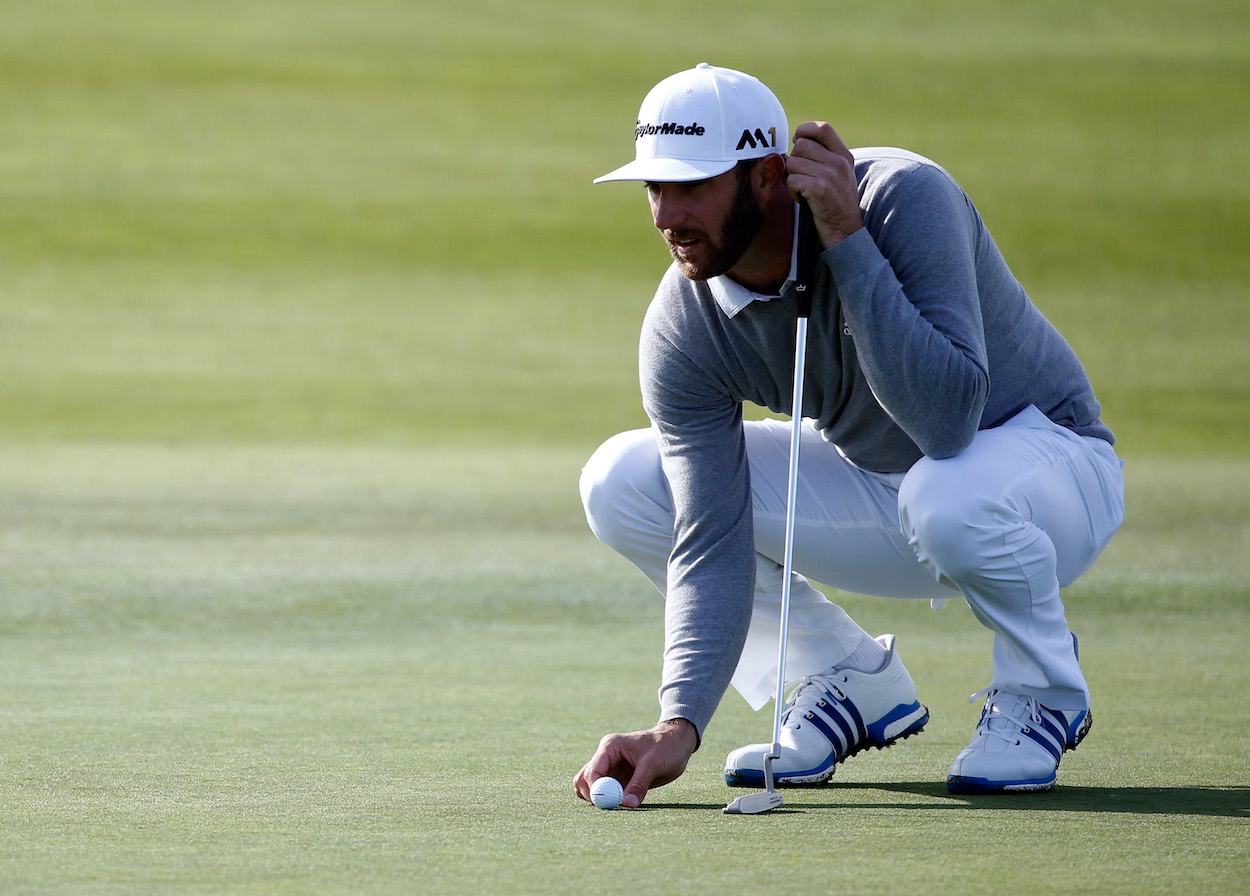 From the moment he arrived on the PGA Tour, Johnson has been making the arduous game of golf look impossibly easy. He won his first Tour event in 2008 when he was just a 24-year-old rookie and proceeded to win at least one tournament in each of the next 13 seasons. Johnson now has 24 PGA Tour wins and two major championships to his name at 36 years of age.
Last year, Johnson reached No. 1 in the Official World Golf Ranking for the second time in his storied career. He finished the season with one of the most dominant stretches of golf in recent memory, rattling off three wins and two second-place finishes over his last eight starts. A few months later, he triumphed at Augusta National to win his first career green jacket.
Johnson remains the No. 1 player in the world five months into the 2021 PGA Tour season.
Johnson reveals his unique superstition on the golf course
With the nonchalant fashion in which Johnson plods around the golf course, fans might think he simply goes out every weekend without a care in the world. But deep down, DJ is just as superstitious as every casual golfer out there.
For as long as he can remember, Johnson has been using a heads-up quarter as his ball marker on the green. Not just any quarter, though. A 1960s quarter, to be exact.
Johnson appeared on the most recent episode of Barstool Sports' Fore Play podcast and explained his unique superstition.
"I use a quarter, always heads up. It's gotta be a year in the '60s. So I only use 1960s quarters," Johnson said.
But why?
"Well, don't you want to shoot in the 60s?" he continued. "It's not necessarily a goal. Just good numbers. I like those numbers, you know, you like to shoot those numbers. I don't ever have a goal of, 'Alright, I want to go shoot 65 or 66.' I try to shoot as low as I can every day. Whatever number that is, that's what it is. I think ever since college I've always used 1960s quarters."
You might think it would be hard work for Johnson to save every 1960s quarter he finds, but don't worry, he's got a guy for that. DJ said he has close to 100 1960s quarters at his disposal just in case.
"I've got enough to last me for a long time," he said.
DJ confirms his superstition on Twitter
After Johnson's podcast interview aired, he decided to have a little fun with the Fore Play boys and golf fans around the world. On Thursday, the World No. 1 posted a picture on Twitter of a 1965 quarter from a friendly round he was enjoying on his day off.
So, did he shoot a 65? We all have to know, Dustin.