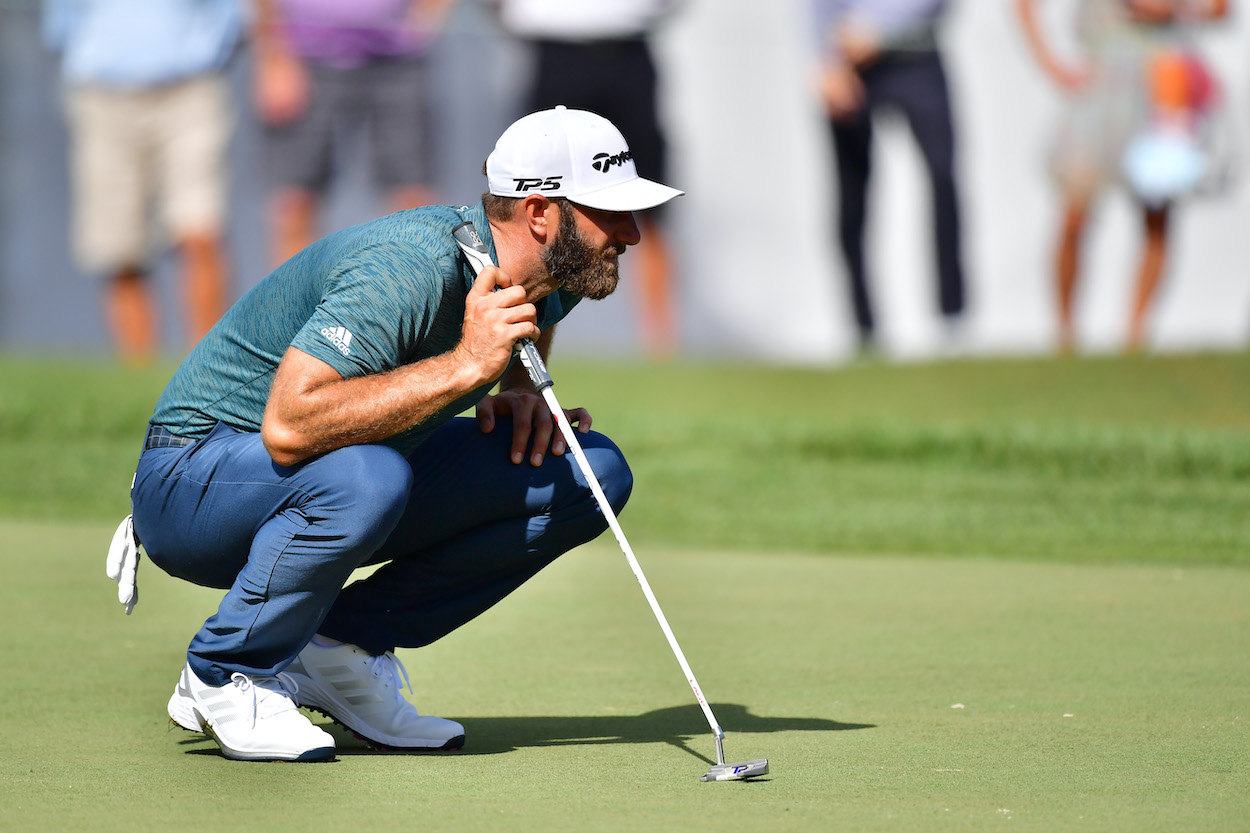 Dustin Johnson Is so Nonchalant About His Golf Game That He Doesn't Even Know What Putter He's Using for the PGA Championship
PGA Tour star Dustin Johnson
Dustin Johnson is famous for two things: being really, really good at golf, and being really, really nonchalant about it.
The 24-time winner on the PGA Tour rarely ever cracks a smile during competition. He moseys around the course somberly, swings with a beautifully controlled tempo, and can decimate the most star-studded fields in the world without even breaking a sweat.
But Johnson is taking his cool-as-a-cucumber persona to another level this week. Ahead of the PGA Championship at Kiawah Island, Johnson was asked what putter he would be using for the year's second major, and he said he doesn't even know.
Dustin Johnson enters the PGA Championship as a big question mark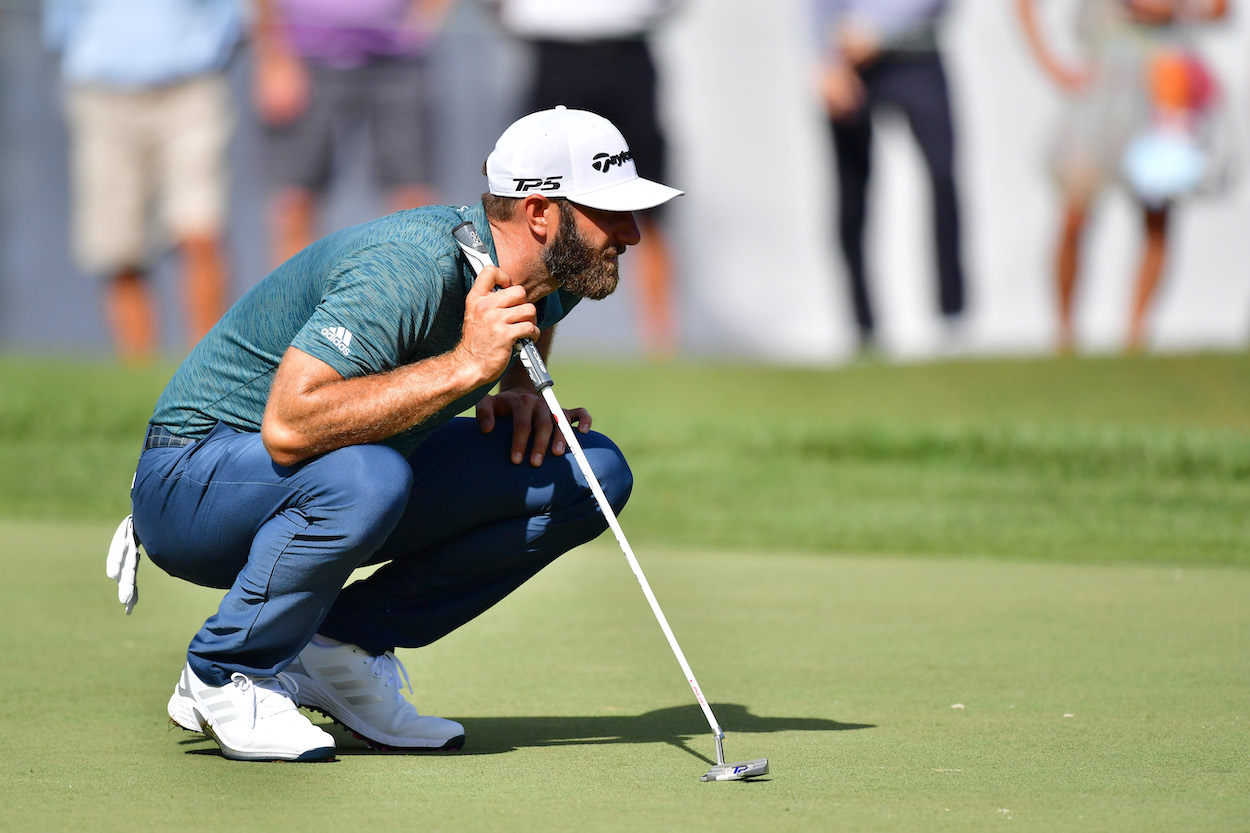 Johnson isn't exactly coming into the 2021 PGA Championship in the best form. He's only recorded one top-20 finish in his last six starts on Tour, and he withdrew from last week's AT&T Byron Nelson because of knee discomfort.
Johnson has battled a left knee injury for much of the last six months. It's anyone's guess as to how it will hold up at Kiawah this week, but the World No. 1 said the knee feels fine heading into this weekend.
"Health is good," Johnson said this week from Kiawah Island. "I just wanted to spend more time making sure I was feeling 100 percent for this week. Done a lot of work at home and yeah, I feel really good coming into this week.
"It just didn't feel right. I got an MRI, everything was fine," he said. "It was the one I had surgery on about a year and a half ago. Just got together with the doctor and physio down there that I use for my rehab and just put together a plan to get a little bit stronger. Yeah, it feels good though."
Johnson doesn't even know what putter he's using this weekend
Johnson has been known to rotate putters throughout his PGA Tour career. He's toyed around with different grips, putter heads, and even stances over the past few years, but one thing has always remained the same.
It's always going to be a TaylorMade.
But, apparently, that's all he knows this week. Johnson was asked what putter he would be using at Kiawah, and he couldn't even give an accurate answer.
Reporter: What putter are you using this week?
Johnson: A TaylorMade.
Reporter: I understand that. Which model?
Johnson: Honestly, I don't even know the name of it. It's a TaylorMade, though.
Oh, well that narrows it down.
Johnson did say the putter in his bag this weekend is "silver with a white shaft," but that's about it.
The World No. 1 enters the PGA Championship at 18/1 to win
Whenever Johnson enters a golf tournament nowadays, it's usually assumed that he'll be the odds-on favorite in Vegas. But with his poor form of late and his nagging knee issues, Johnson has slipped to fifth on the odds board for the PGA Championship at 18/1 to win.
If you think Johnson's indecisiveness about his putter this weekend is any reason for concern, you might have to think again. The No. 1 ranked golfer in the world could bring a set of junior clubs from Walmart to Kiawah and find himself in contention come Sunday.
Fade at your own risk.