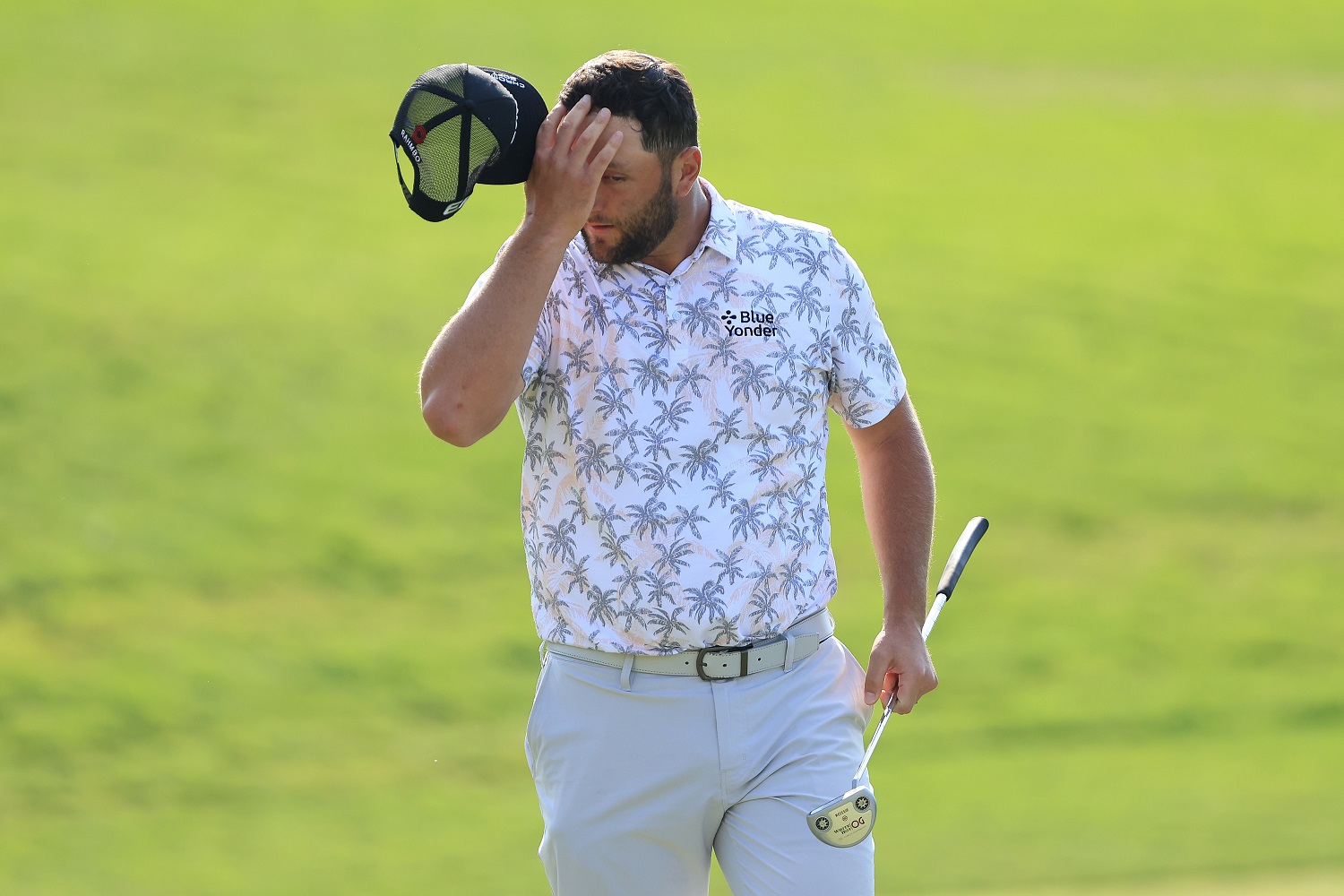 Jon Rahm's Disaster Came 8 Years After Hunter Mahan Quit a PGA Tournament With the Lead
Jon Rahm had to withdraw after the third round of the Memorial Tournament, marking the first time since Hunter Mahan in 2013 that a leader withdrew on the PGA Tour.
Jon Rahm survived a final-round 75 at the Memorial Tournament a year ago while cruising to a three-stroke victory over Ryan Palmer. That didn't happen this weekend when he exited the same PGA Tour stop with a six-stroke edge and just 18 holes to play in the most unfortunate development for a leader since Hunter Mahan in 2013.
Hunter Mahan quit the RBC Canadian Open with the 36-hole lead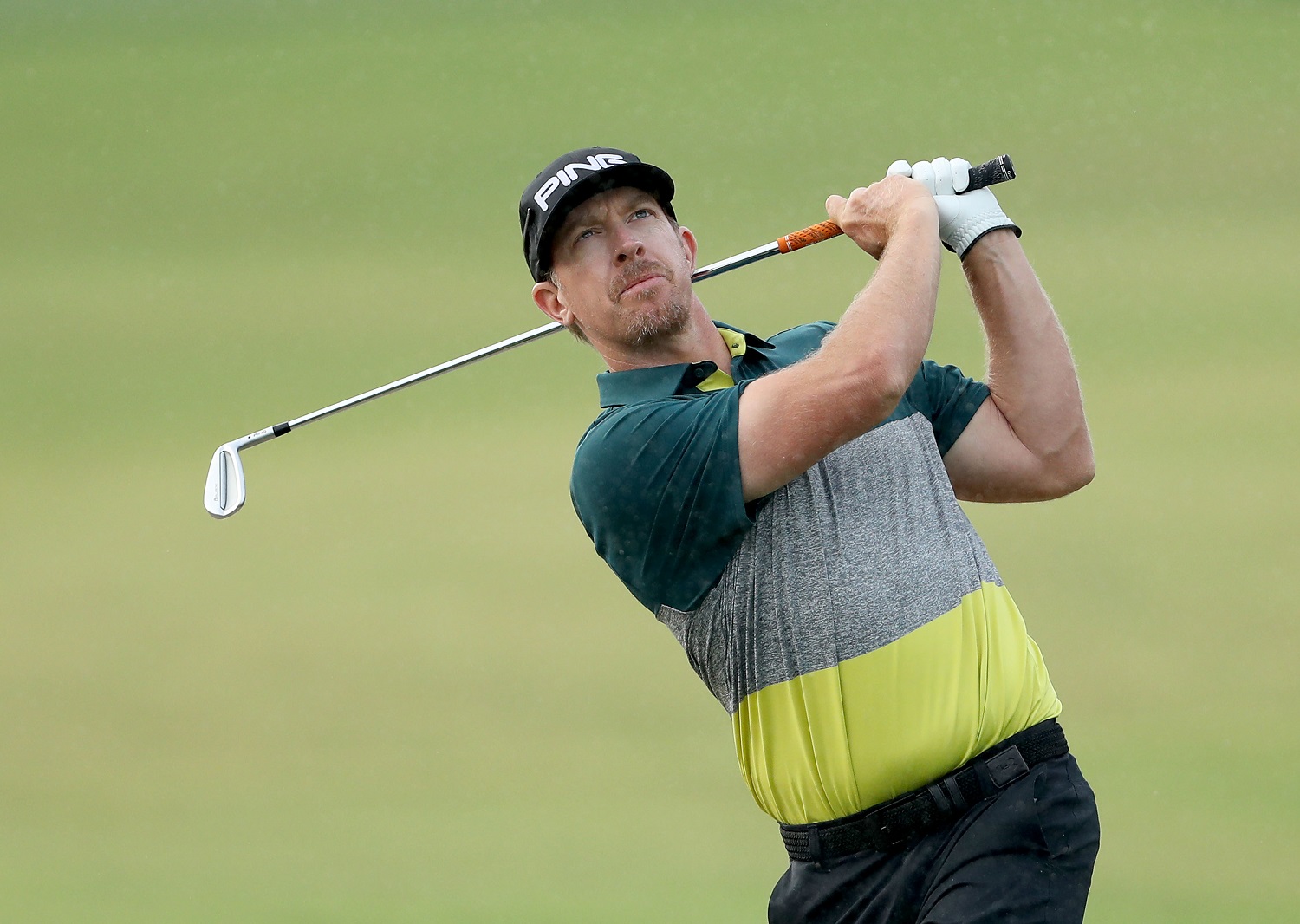 Before Rahm shockingly left the Memorial Tournament after Saturday's third round, Mahan was the last PGA Tour golfer to withdraw while leading a tournament. However, unlike Rahm's exit, Mahan's departure didn't come entirely out of the blue.
Mahan had fired 67-64—131 at the RBC Canadian Open to take a two-stroke lead over John Merrick midway through one of the oldest tournaments on the PGA Tour schedule. Begun 109 years earlier, the tournament came to Glen Abbey Golf Club, designed by Jack Nicklaus, in 2013 for the 26th time.
Greg Norman, Lee Trevino, and Tiger Woods won there previously, and Mahan was on track to join them for what would have been his sixth PGA Tour victory.
However, Mahan arrived in Oakville, Ontario, with more than golf on his mind. Mahan married Kandi Harris, a Dallas Cowboys cheerleader and Dallas Mavericks dancer, in 2011. She was pregnant with daughter Zoe and close to her due date when Mahan tied for ninth at the British Open and headed directly to the RBC Canadian Open.
Mahan intended to leave the tournament immediately if he got the call that his wife went into labor. That's what happened early Saturday. Rain had pushed his third-round tee time back, but Mahan packed and left before stepping foot on the course. According to ESPN, Merrick became the default leader, but Brandt Snedeker threw a 63 on the board Saturday and wrapped up the title with a final-round 70.
As for Mahan, he won once more in 2014 but never since and has slid down the rankings since. He hasn't finished inside the top 15 of a tournament since November 2018.
Rahm's situation was unprecedented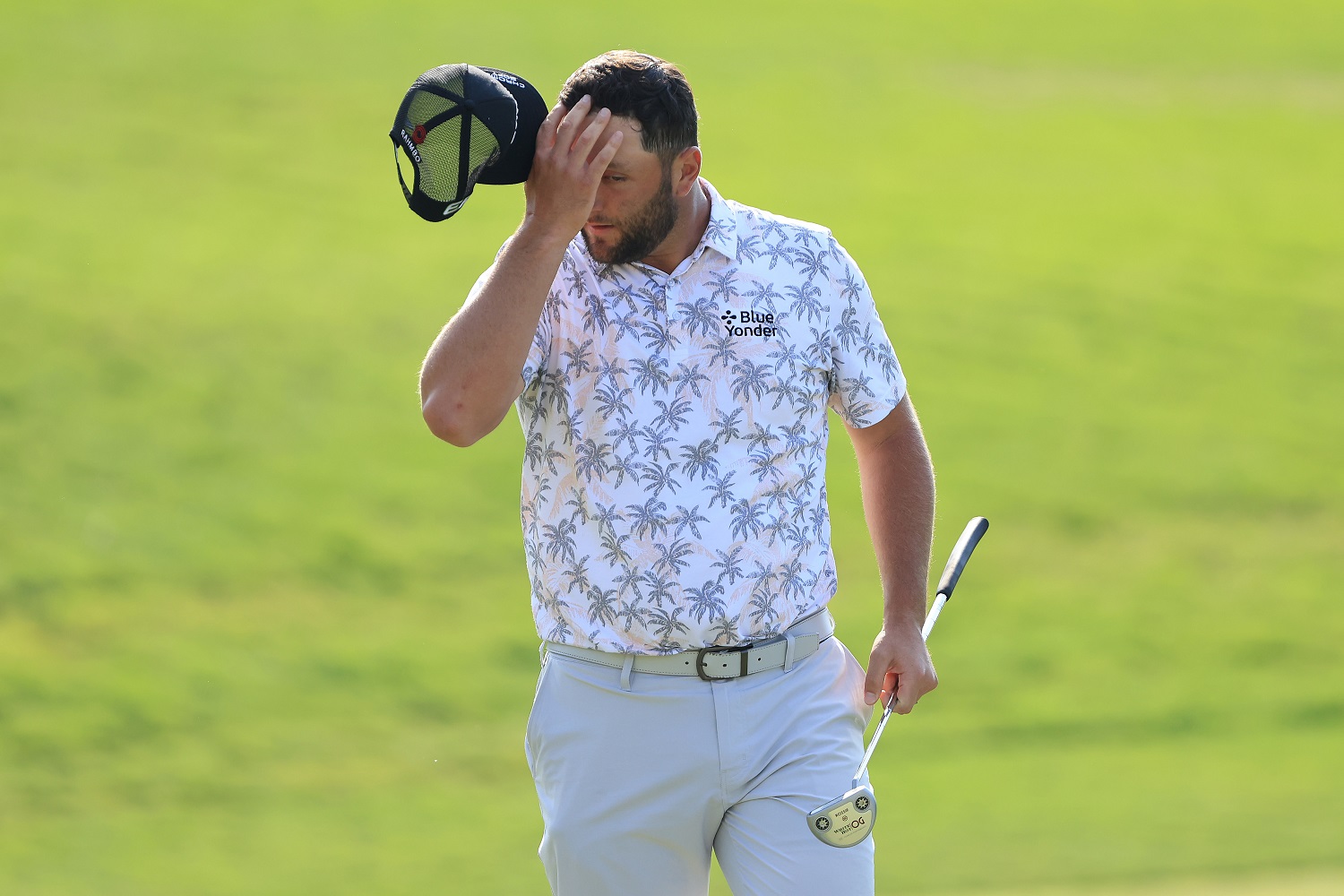 Rahm had fired a 64 in the third round at Muirfield Village to take command of the Memorial Tournament by six shots. Minutes later, PGA Tour officials advised Rahm that he had returned a positive COVID-19 test.
Rahm, ranked third in the world, had submitted to daily testing after learning on Monday of tournament week that he had come into close contact with someone who had tested positive. He continued testing negative throughout the week until Saturday's development.
The sequence actually began on Friday, when Rahm underwent his daily test after the second round. This time, the lab reported a positive result while Rahm competed on Saturday. A confirmatory test on the original sample came back positive as Rahm was finishing his day, Yahoo! Sports reported.
Players came and went from events in the previous 14 months because of the COVID-19 pandemic. But never before had a pandemic taken a third-round leader out of a tournament.
 "I'm very disappointed in having to withdraw from the Memorial Tournament," Rahm wrote on Twitter. "This is one of those things that happens in life, one of those moments where how we respond to a setback defines us as people.
"I'm very thankful that my family and I are all OK. I will take all of the necessary precautions to be safe and healthy and I look forward to returning to the golf course as soon as possible."
Rahm might be OK for the U.S. Open
Rahm has never won one of golf's four majors, but he scored his first PGA Tour victory in 2017 in the Farmers Insurance Open at Torrey Pines. That happens to be the 2021 U.S. Open course.
It is yet to be determined whether Rahm will be OK to play by then. In accordance with guidelines issued by the Centers for Disease Control and Prevention, he went into isolation Saturday and will need to remain there through June 15.
The U.S. Open begins two days later. Whether that leaves Rahm enough time to recover from whatever symptoms he might experience and prepare adequately remains to be seen.
Like Sportscasting on Facebook. Follow us on Twitter @sportscasting19.