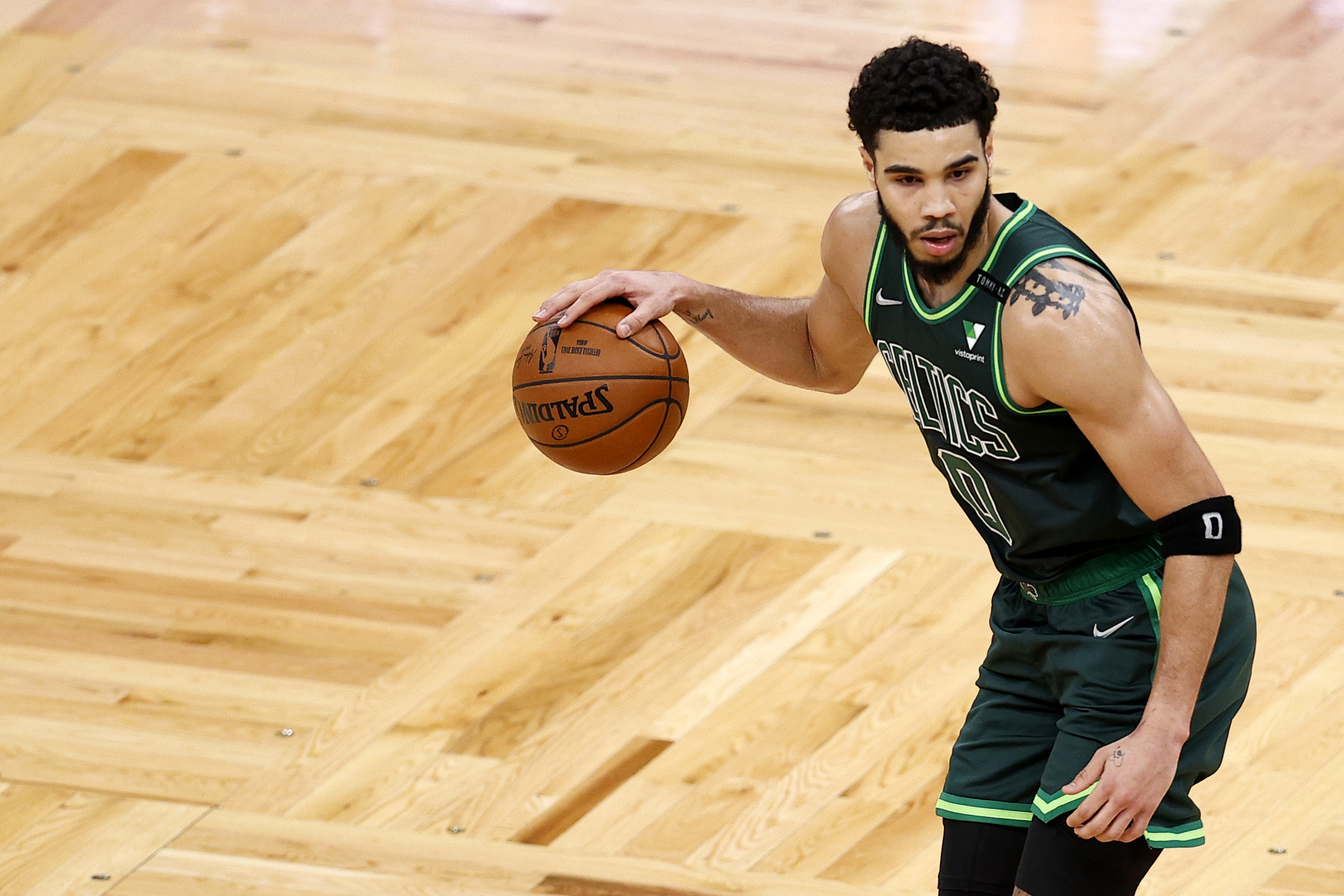 Jayson Tatum Looking at History and It Bodes Well for the Boston Celtics
Jayson Tatum is looking at some history and it bodes well for the Boston Celtics.
It's no secret the Boston Celtics are having a tough year. With two young NBA All-Stars in Jayson Tatum and Jaylen Brown, the Celtics find themselves treading water in the Eastern Conference. Tatum, in his fourth year in the NBA, gave a subtle message to ESPN's Stephen A. Smith that tells Celtics fans not to worry.
Jayson Tatum putting up big numbers as Celtics struggle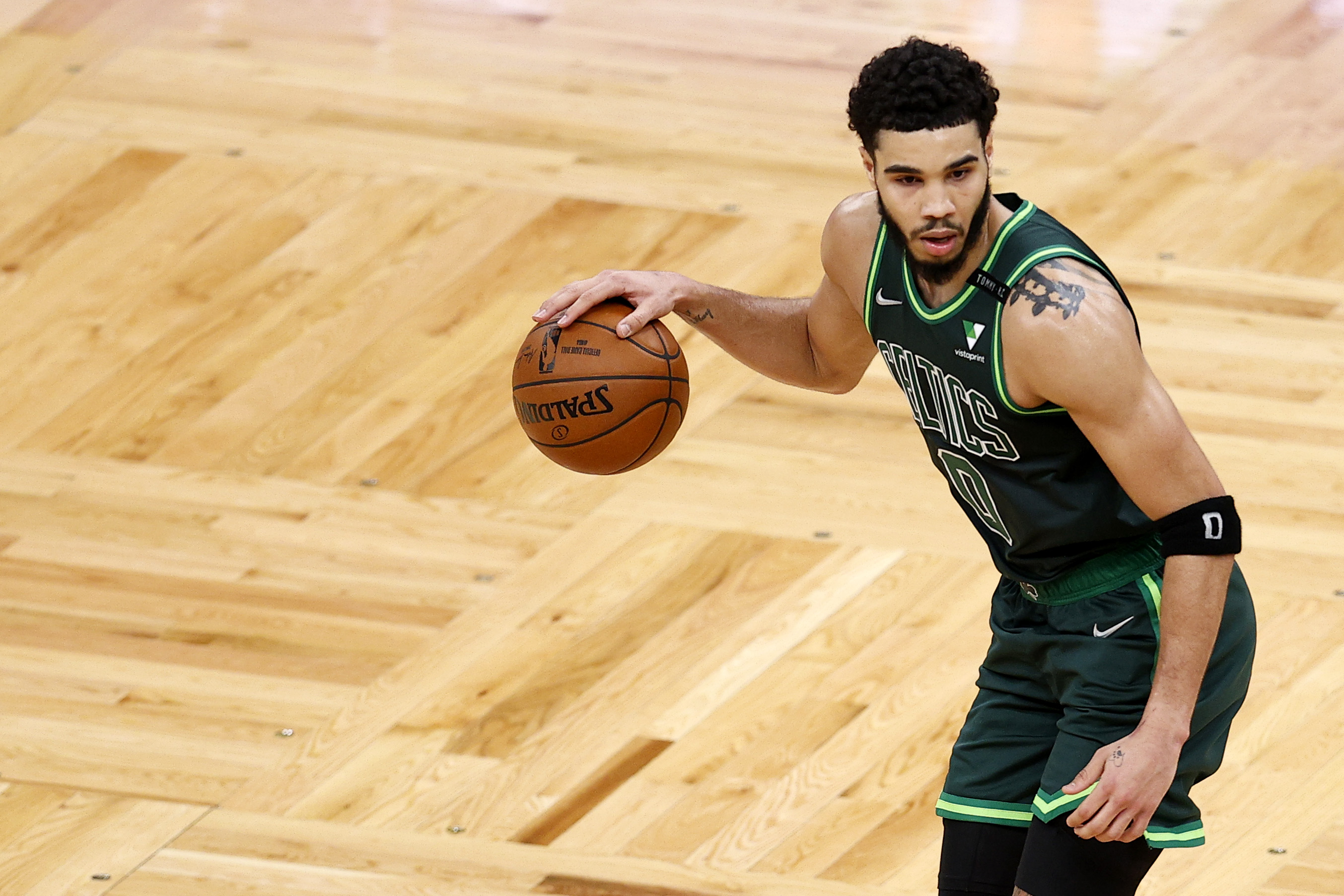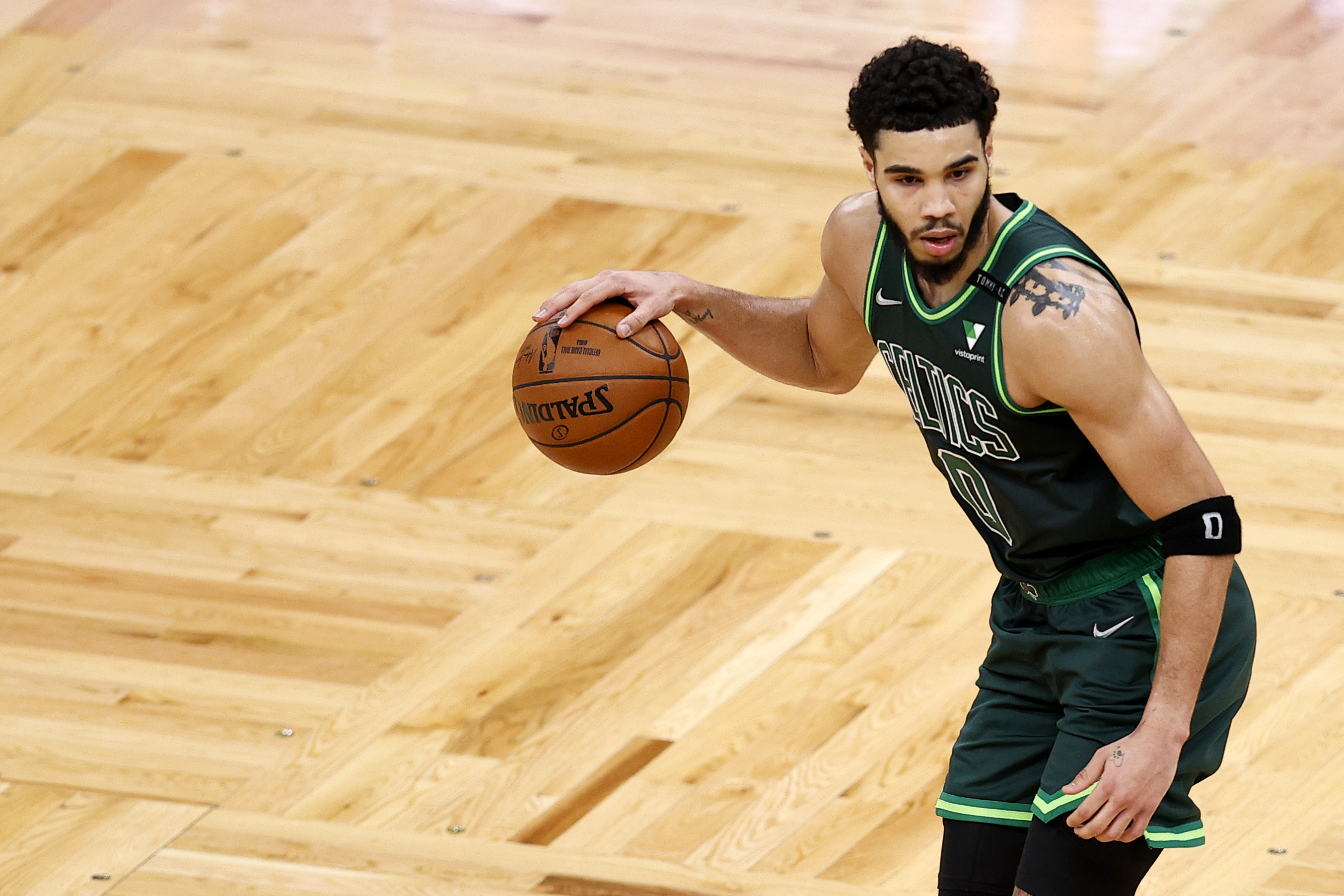 The Boston Celtics are at .500 50 games into the season and they're peaking. A two-game win streak got them at 25-25 and things are looking up. That's how difficult the 2020-2021 season has been for Boston.
One year removed from a trip to the Eastern Conference Finals, the Celtics have slumped, and that's an understatement. Players have clearly grown frustrated. At one point, Kemba Walker said lack of effort was partly to blame. Jaylen Brown was throwing "no comments" to the media during press conferences. Danny Ainge was blaming himself for the roster he put together.
Through the turmoil, Tatum was putting up big numbers. Tatum is averaging a career-high 25.2 points per game while pulling down seven rebounds per contest. Prior to the season, Tatum agreed to a five-year extension with the Celtics. The deal is worth $195 million.
Tatum hits milestone in Celtics win
While things haven't gone too well for the Boston Celtics, they got a couple of pieces of good news Sunday. The Celtics won their second straight when they defeated the Charlotte Hornets. In that game, Tatum became the youngest Celtics player to reach 5,000 points in his career.
Although it wasn't Tatum's best game of the year, he managed to reach the 5,000-point mark for his career at 23 years, 32 days old. The milestone is nice for Tatum, but the win was even better. Even better than that, he was able to accomplish the feat in front of his parents.
"That's my baby," his mother Brandy Cole wrote on Twitter. His father, Justin Tatum, also had a short message on Twitter, writing, "He's special." Jayson Tatum added to the social media posts by writing, "Moms proud of me that's all that matter."
Tatum gives some hope to Celtics fans with subtle message
With wins in their last two games, the Boston Celtics moved up a spot in the Eastern Conference standings. They had been sitting in the eighth and final playoff spot but have since passed the New York Knicks and are in seventh place. They are certainly not out of the woods but Jayson Tatum isn't hitting the panic button. He's got some history to back up his theory that things will be OK.
"It's been a weird season," Tatum told Stephen A. Smith. "Just the quick turnaround from the bubble. Myself and a couple of other guys tested positive (for COVID-19) which had kinda thrown a loophole in our season. It's been a tough year.
The Celtics have gone to the Eastern Conference Finals in three of the last four years and Tatum wouldn't be surprised if another one happened this year. "It's my fourth season," he said. "The previous three years, the two years that we did make the Eastern Conference Finals, no one predicted us to. My first year, when Gordon (Hayward) and Kyrie (Irving) got hurt, we were supposed to lose in the first round. Last year, nobody expected us to get there either. The only year people expected us to get there was my second year and that didn't work out. I'm extremely confident in myself and my teammates that we're going to figure it out."
All stats courtesy of Basketball Reference.