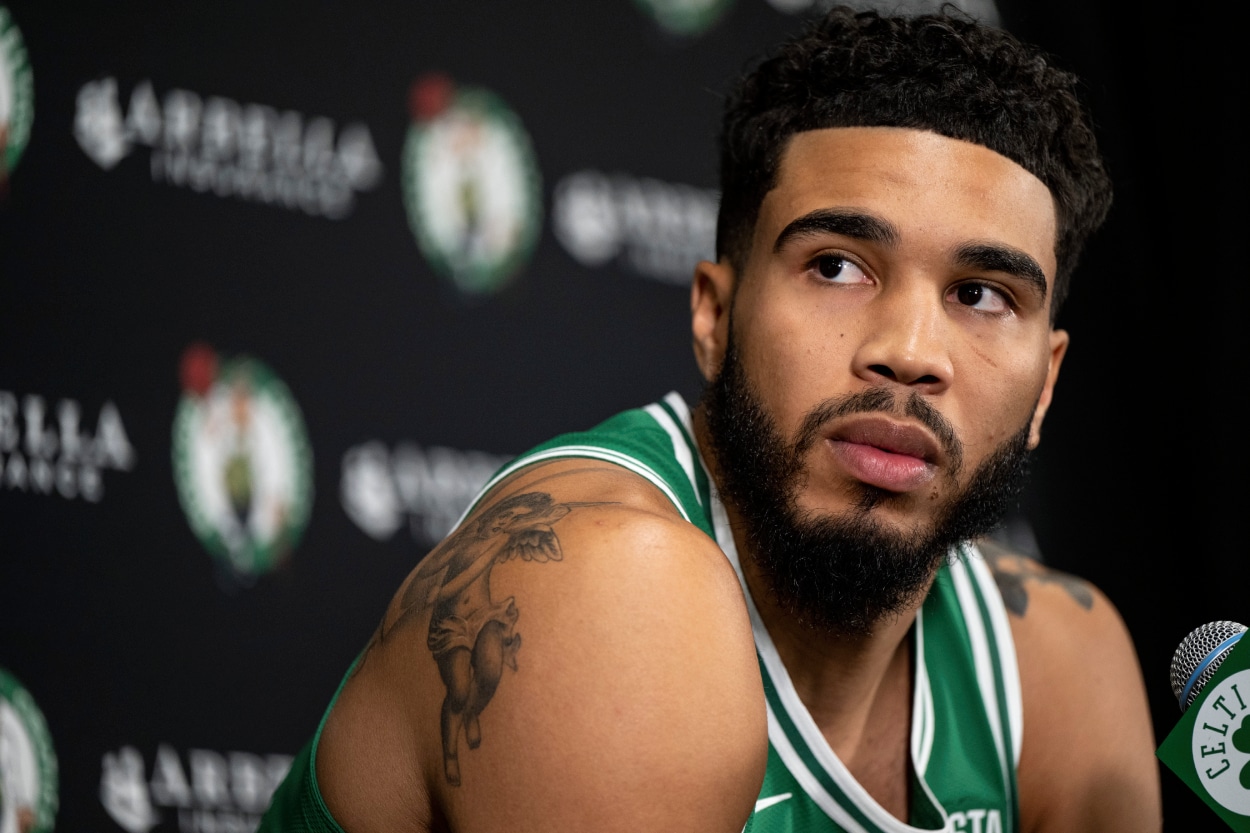 Jayson Tatum Off to a Rough Shooting Start, but His Recent Comments Should Excite Boston Celtics Fans
Boston Celtics star Jayson Tatum's early shooting struggles are of zero concern to him.
This isn't a push-the-panic-button moment. In fact, it's the opposite. Boston Celtics are just two games into the preseason, and three-time All-Star Jayson Tatum is already making headlines for his poor shooting.
Tatum is 10-for-27 from the floor this preseason. He's made two of 15 attempts from three-point land. In Wednesday night's overtime loss to the Toronto Raptors, he went 0-for-7 from beyond the arc. Tatum's been there before, and he's not concerned. Judging by his postgame comments, Celtics fans shouldn't be either.
Jayson Tatum has been here before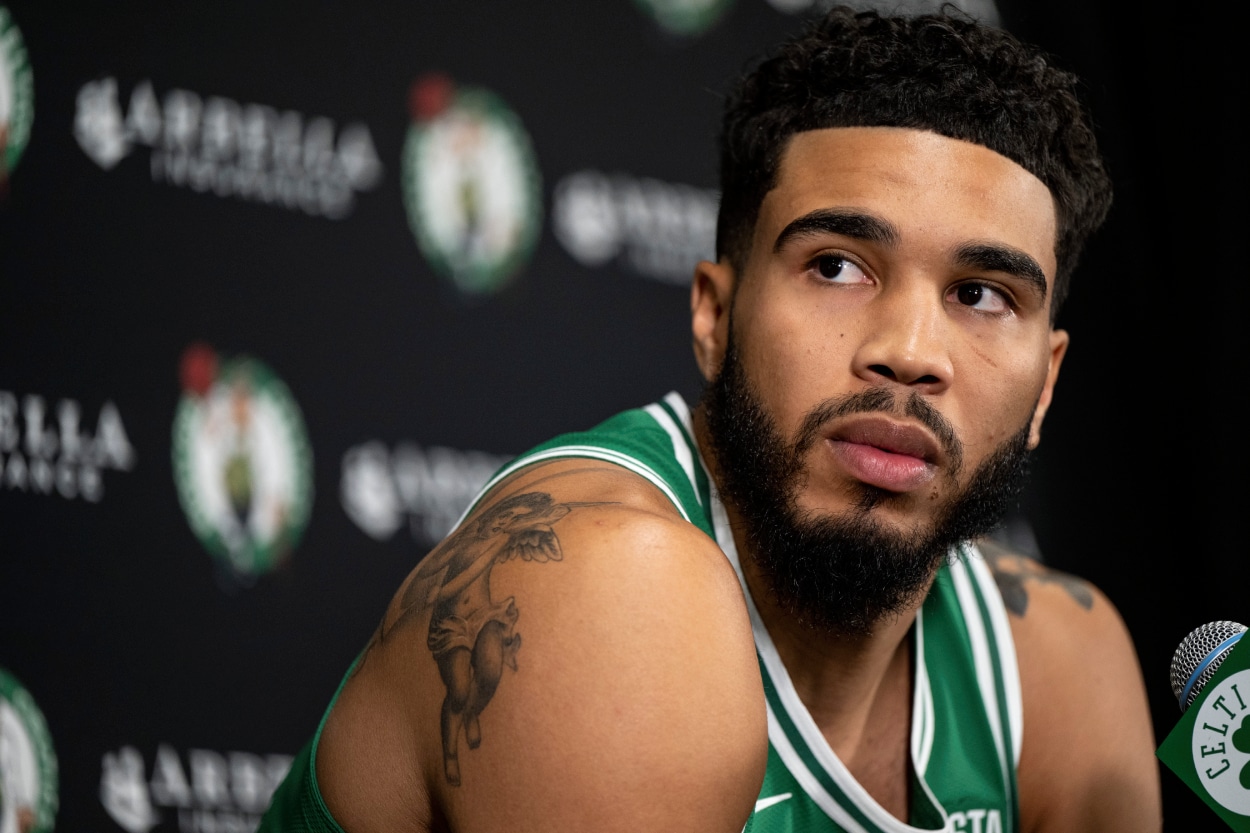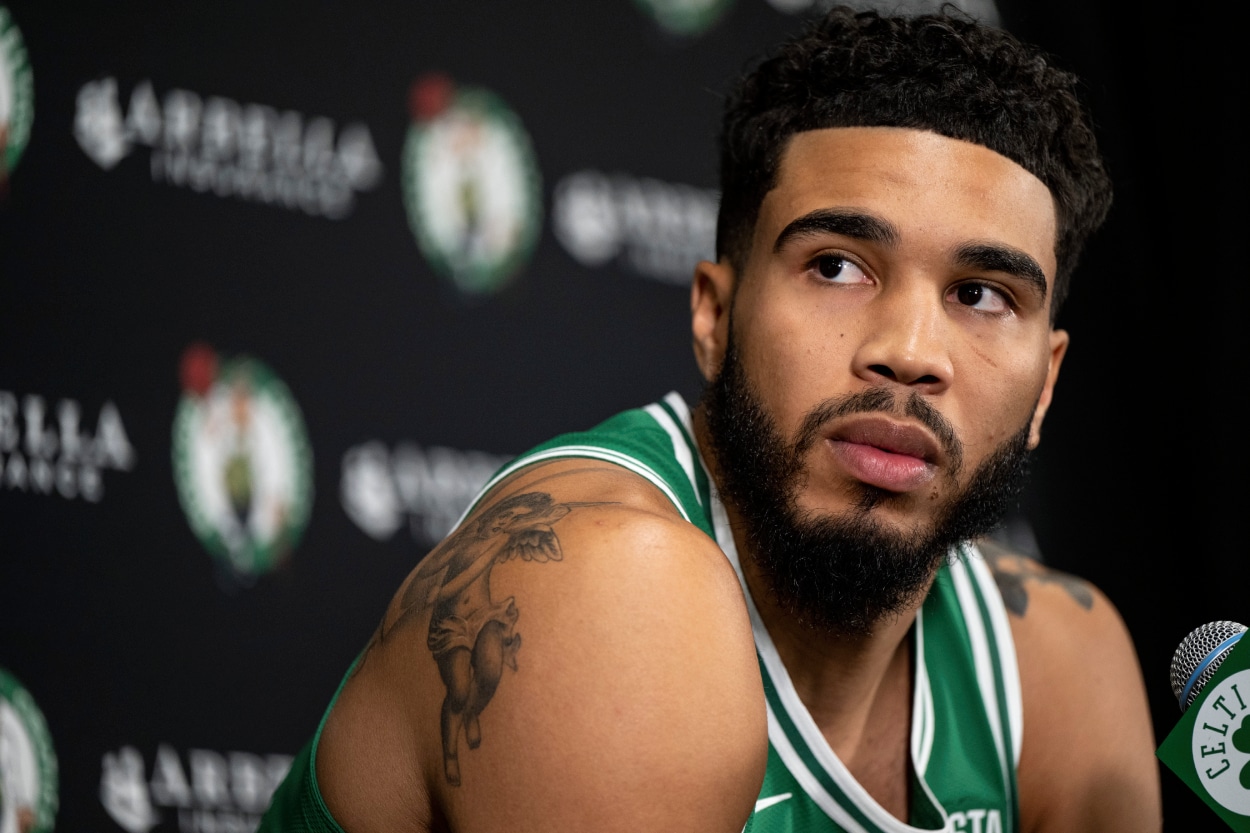 When you're a star in the NBA, you'll be heavily scrutinized. Such is the case with Tatum. He went through it all of last year, and he'll go through it this year.
Every player goes through a shooting slump, but when you're a star, it's magnified. Last year, Tatum went a week without making a three-pointer and was in an 0-for-17 slump. When a team shoots as many threes as the Celtics, and your star is 0-for-the-week, it's news. It's frustrating for the player, but it's just as frustrating talking about it.
"I will (get out of the slump)," Tatum said during his ugly stretch last season, "and we'll be able to talk about something else."
He reiterated that Wednesday after his 0-for-7 effort from three-point land.
"This is what I do," he told reporters after the game. "I start off slow, you know what I'm saying? But no, I ain't worried. It's preseason. I don't put too much stock into it.
"We've had many talks like this. I know what I can do, and I know that I can shoot. I'm not worried. I still impact the game. One day I might make 10 threes, and then we'll forget about it."
Tatum's comment regarding the team should have the Celtics excited
Tatum's comment regarding his shooting should be soothing. Nobody is concerned about him after two preseason games. He knows he'll snap out of it, as he has many times before.
It's his comment about the team that should have Celtics fans jumping for joy.
A year ago at this time, nobody expected a whole lot from the Celtics. They had just been bounced in the first round of the playoffs. They had a new coach in Ime Udoka. Boston struggled out of the gate and well into the season. Through 50 games, the underachieved to a 25-25 record. Then things clicked, and they never looked back.
The Celtics finished the regular season with a 26-6 mark. They earned the No. 2 seed in the postseason and made their way to the NBA Finals. Tatum said he believes this year's Celtics is much more like the second-half Celtics in that they haven't skipped a beat.
"Super encouraged," he said when asked how he felt about the team after these two games. "It kinda feels like we're leaving off from the second half of last season. Just the way we're moving the ball, playing with each other. It just feels natural.
"It's fun playing that way. I think it shows in these first two games."
If the Celtics can pick up where they left off last year, it's going to be one heck of a ride.
Like Sportscasting on Facebook. Follow us on Twitter @sportscasting19 and subscribe to our YouTube channel.