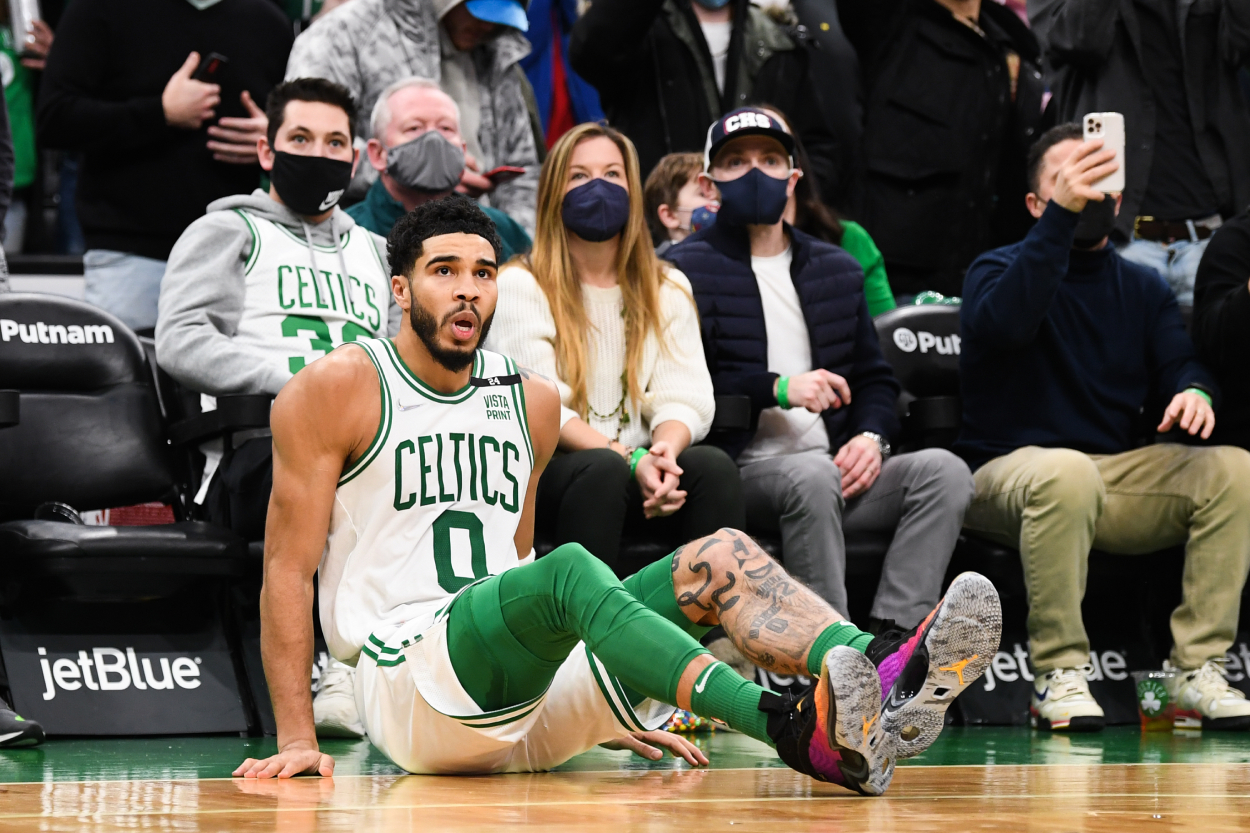 Jayson Tatum Frustrated With All the Shooting-Slump Talk
Boston Celtics star Jayson Tatum is sick of talking about his long-range shooting woes.
Jayson Tatum is frustrated. He's struggling big time and so are the Boston Celtics. His recent shooting struggles have been well documented. He hasn't made a 3-pointer in a week, and he's hearing about it after each game. Not only is Tatum rattled by his poor play, but he's also getting tired of talking about it.
Jayson Tatum hasn't made a 3-pointer in his last three games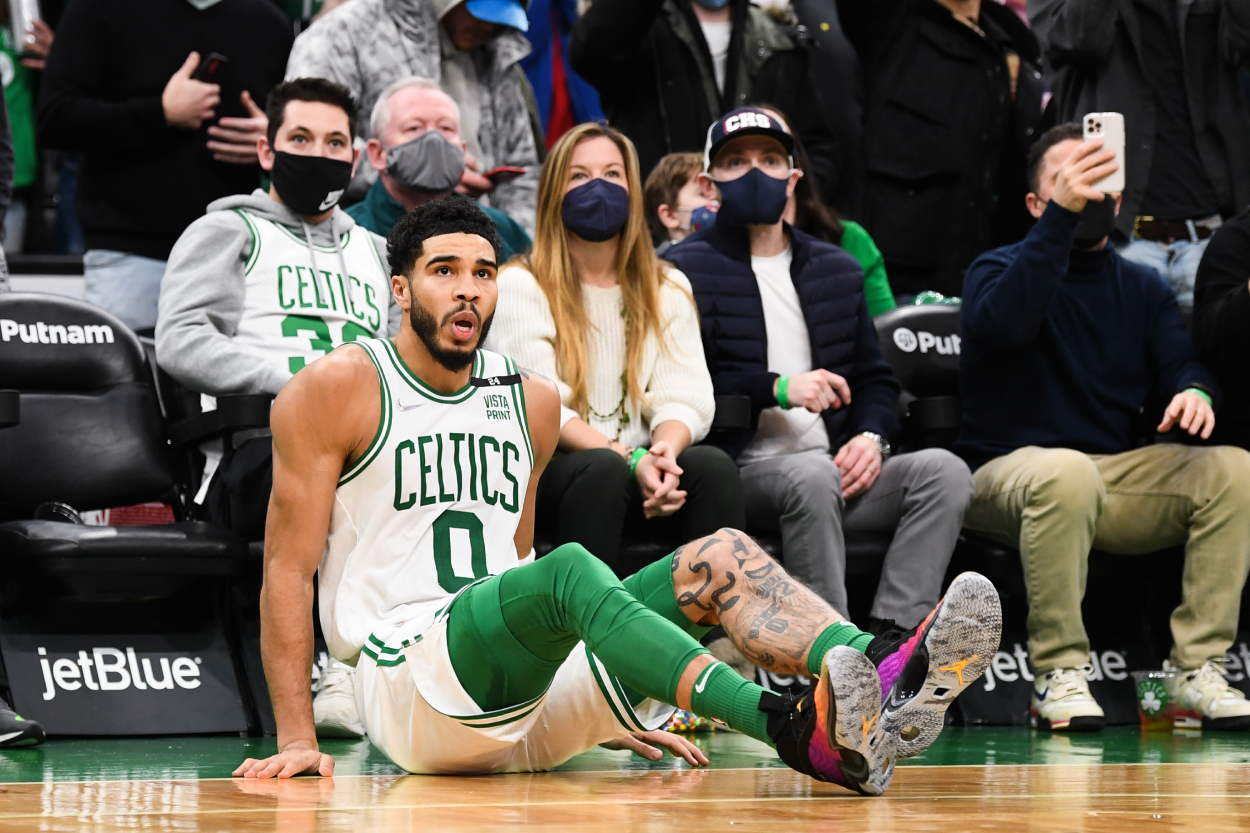 The Celtics are known for taking their share of 3-pointers. Whether they're up by 20 or down by 20, the mentality remains the same — launch the long ball. It also doesn't matter how off they are. In an embarrassing home loss to the Los Angeles Clippers three weeks ago, the Celtics misfired on 38 of their 42 shots from beyond the arc.
Yes, the 3-pointer is a big part of Boston's game, but it shouldn't be. Tatum has been a decent 3-point shooter for his career. He's 38% over his five years in the NBA. This season, he's 31%. To put that in perspective, Marcus Smart, a poor 3-point shooter, is shooting 31% for his career.
In his last three games, Tatum is 0-for-17 from 3-point land. The last time he made one was Jan. 15 against the Chicago Bulls when he went 1-for-5. If you're keeping track, that's 1-for-22 in his last four games.
Not only is he struggling with his shooting, but he is also struggling to find answers to the slump.
"I don't know," Tatum said, per Jay King of The Athletic. "Maybe stuff like this happens every once in a while."
As frustrated as Jayson Tatum is with his shooting, he just as frustrated talking about it
Frustration has mounted all season with the Celtics. The team has been mediocre at best all year. In fact, they have been mediocre the last two seasons. After 47 games, Boston is 23-24. Last year, they finished the regular season 36-36.
After winning five of their last six games to get above the .500 mark, the Celtics have now lost their last two games — both at home. Tatum is the team's star, so when things aren't going well, he gets most of the blame.
Despite the slump, he remains confident in his ability.
"Throughout the course of the season, sometimes I watch film, look for things I can adjust, and over the course of 82 games sometimes you just miss," Tatum said. "But you put in too much work to doubt yourself. There's always the next game."
Tatum knows the numbers. He sees the shots bounce off the rim. He's aware of the slump but knows he'll eventually snap out of it. He's just as frustrated rehashing his struggles during his postgame press conferences.
"I will (get out of the slump)," Tatum said, "and we'll be able to talk about something else."
Tatum shoots down the theory that he's played too much basketball
Tatum is playing under first-year coach Ime Udoka. It's possible learning a new system might result in a slight drop in numbers, but Tatum's number drop is far worse than slight. Some have suggested he may be worn out after playing in the Olympics right after last NBA season.
He shot down that theory.
"I'm no different from any of the other guys that went to the Finals last year, hopped on a plane, came and played in the Olympics, and then started the season," he said. "I guess it is a lot, but it only seems like that if you think about it in that way.
"I get paid to play basketball. It's been my dream since I was 3 years old. So I'm going to play as often as I can for as long as I can."
Tatum has too good a resume to believe the poor shooting will continue. It's painful to go through right now, but it's even more painful for him to continue to talk about it.