Ben Simmons Can't Shoot? He'll Fit Right in With the Boston Celtics
Boston Celtics fans were up in arms when The Athletic had a November report that the Celtics expressed interest in disgruntled Philadelphia 76ers star Ben Simmons but any deal would likely include All-Star Jaylen Brown. In fact, the report stated the Celtics didn't want to move Brown for Simmons, and the conversation quickly ended. Boston would be smart to swallow its pride and revisit those trade talks because Simmons would be a better fit with the Celtics.
The Boston Celtics always find a way to hit a new low
Yes, the Celtics were without two-time All-Star Jayson Tatum on Wednesday when they hosted the Los Angeles Clippers. They were also missing Marcus Smart and Dennis Schroder. The Clippers were missing their top two players in Kawhi Leonard and Paul George. Despite missing their trio, Boston entered the game as a 6.5-point favorite but managed to come away with yet another ugly loss.
The loss came on the heels of Monday's game when the Minnesota Timberwolves, playing without all five starters, rallied from a double-digit halftime deficit to knock off the reeling Celtics. Greg Monroe, a former Celtic who was signed to a 10-day Wolves contract earlier that day, had 11 points and nine rebounds off the bench. He was playing with guys he never heard of as Minnesota won 108-103.
On Wednesday, the Celtics fell to 16-19 and put up 82 points in the 91-82 loss to the Clippers. Boston jacked up 42 3-pointers, making four of them.
It was just another bad loss for the underachieving Celtics. Head coach Ime Udoka sad he didn't want to make any excuses, but he did anyway.
"You can't let it become a mental thing and get hesitant," Udoka said of the shooting, per The Boston Globe. "Honestly, you look at what we've gone through this year, and not to make excuses, we're getting guys back every game. I mentioned it before, there's not a lot of carryover positively or negatively from game to game. We have to find consistency, regardless of who's playing."
Every team is "getting guys back every game" with COVID-19 cases spiking. The Clippers didn't even get their guys back and embarrassed the Celtics on their home court.
The Boston Celtics need to revisit those Ben Simmons talks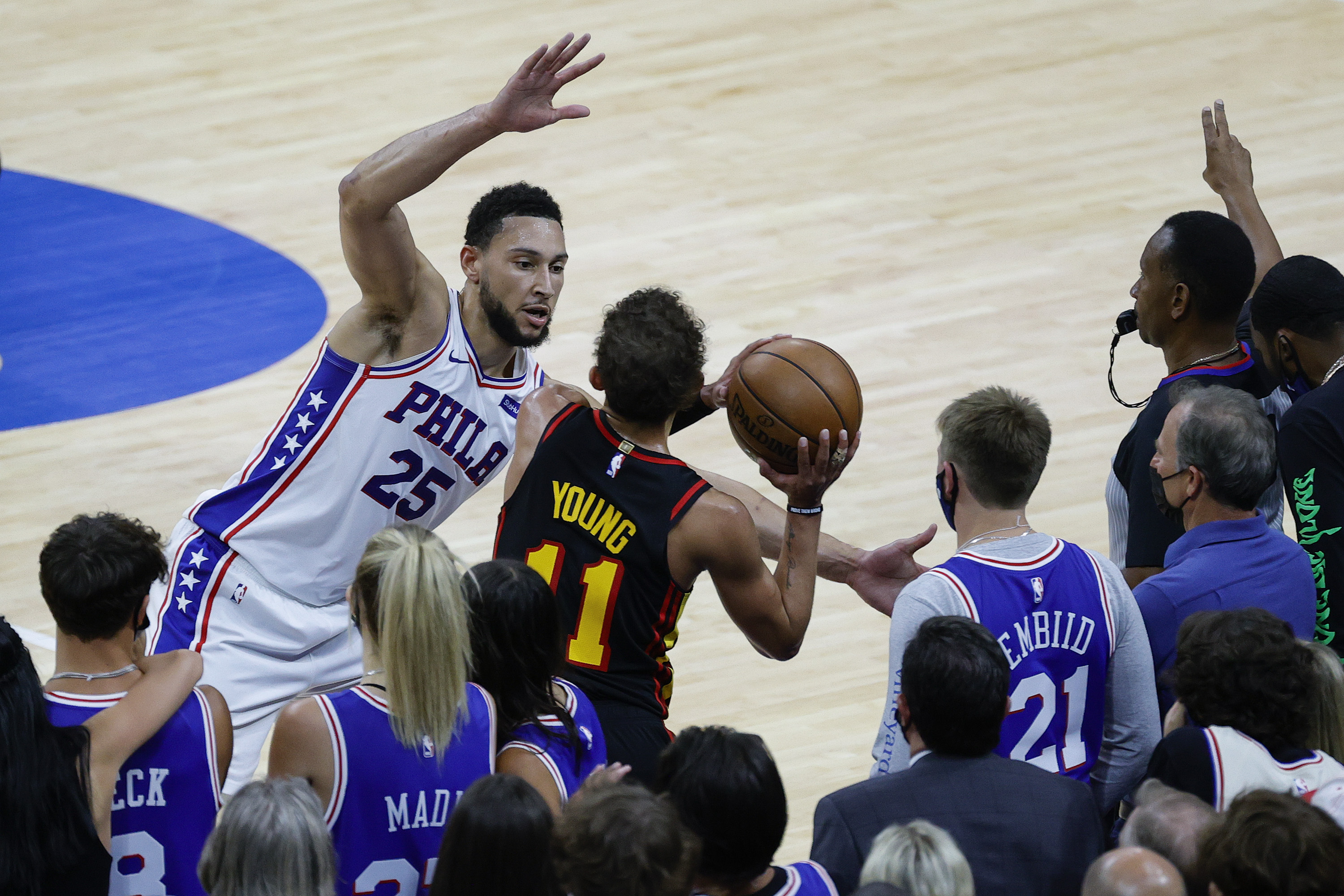 Ben Simmons' stock is rising even though he hasn't suited up this year. Caught in an ugly dispute with the Sixers, he wants out, but Philadelphia refuses to take 80 cents on the dollar for a guy unwilling to play for them.
According to a November article on Boston.com, Brad Stevens, the Celtics' president of basketball operations, reached out to Brown to assure him the team wasn't in talks for Simmons as those rumors swirled. Sixers GM Daryl Morey hasn't shown any signs of budging on a deal for Simmons. He wants a star in return.
"Jaylen Brown and Damian Lillard and Bradley Beal, those are the types of players that Daryl Morey and Philadelphia have prioritized to go get a guy like Ben Simmons," Charania said on the Pat McAfee Show. "So yes, the Celtics did engage the Sixers on Ben Simmons and have conversations, but those conversations weren't something the Celtics wanted to acquiesce to.
"When it comes to Jaylen Brown, they didn't want to move Jaylen Brown for Ben Simmons. So unless Philadelphia gets more realistic, they are not going to get what they want."
It's the Celtics who need to get more realistic. Under their current setup, Boston is going nowhere. The Celtics were 36-36 a year ago with two young All-Stars. They are three games below this year. It might take some creativity to get their salaries to match, but a Simmons-for-Brown deal would prove beneficial to both teams.
The knock on Simmons is his shooting, so he'd fit right in with the Celtics
The thinking around the NBA is that it takes three stars to win a championship. So why would the Celtics deal Brown instead of adding another star to the two All-Stars they already have? The Celtics don't have enough on their roster to ship off and get a star in return.
Tatum and Brown are similar players. Both are scorers who need the ball. Replacing Brown with Simmons gives Boston added flexibility.
Bringing in Simmons significantly improves the team defensively. He's a 6-foot-11 point guard who is a matchup nightmare for opponents. The knock on Simmons is that he can't shoot from the outside, but the Celtics can't either. The bright side of Simmons' shooting woes is that he's aware of this and sticks to his strengths.
Simmons isn't playing for the Sixers again. If Morey can get a player of Brown's caliber in return, he should pull the trigger. If it takes adding a third team to the mix, get it done. The Sixers are 18-16 without Simmons and can be a legitimate force in the East by adding an All-Star like Brown.
Boston needs to stop overvaluing its talent. The Celtics are stuck in mediocrity with Tatum and Brown. They have been for two years. Brown is the logical player to send packing in a deal, and bringing Simmons to Boston makes both the Celtics and the Sixers better.