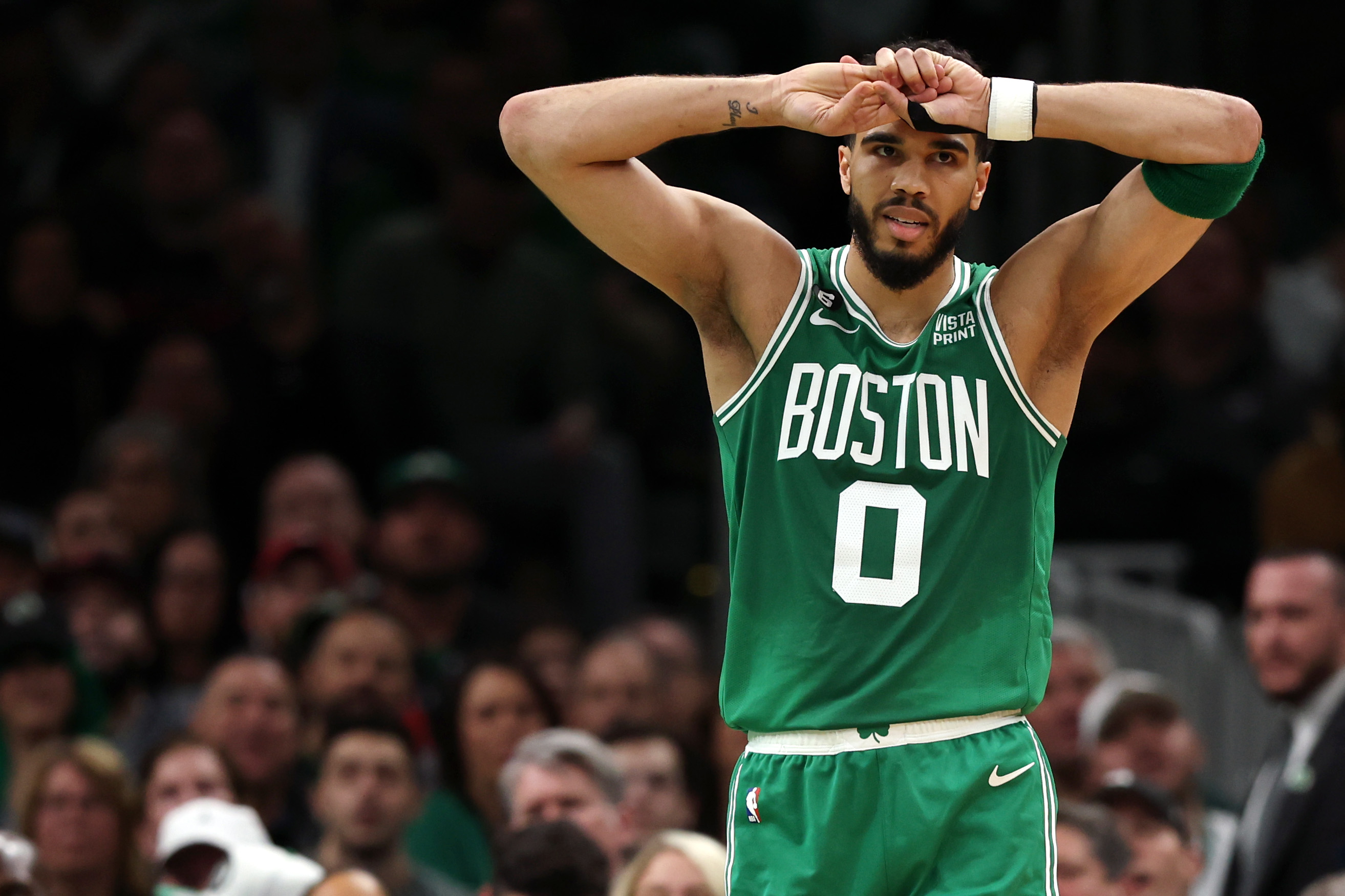 Jayson Tatum: Overhyped or Underrated?
So just how good is Boston Celtics forward Jayson Tatum?
OK, fill in the blank. Jayson Tatum is a(n) _______ basketball player. Ask 10 people, and you'll likely get 10 different answers.
The Boston Celtics forward is a star. Some say superstar. Nobody scored more points in the NBA than Tatum this season, but nobody shot more. In his sixth NBA season, Tatum is a four-time All-Star who has improved each season. He also struggled last year in the postseason and hasn't taken charge in these playoffs. So, where does Tatum stand? Is he overhyped, underrated, or somewhere in between?
Consistency has been a problem for Jayson Tatum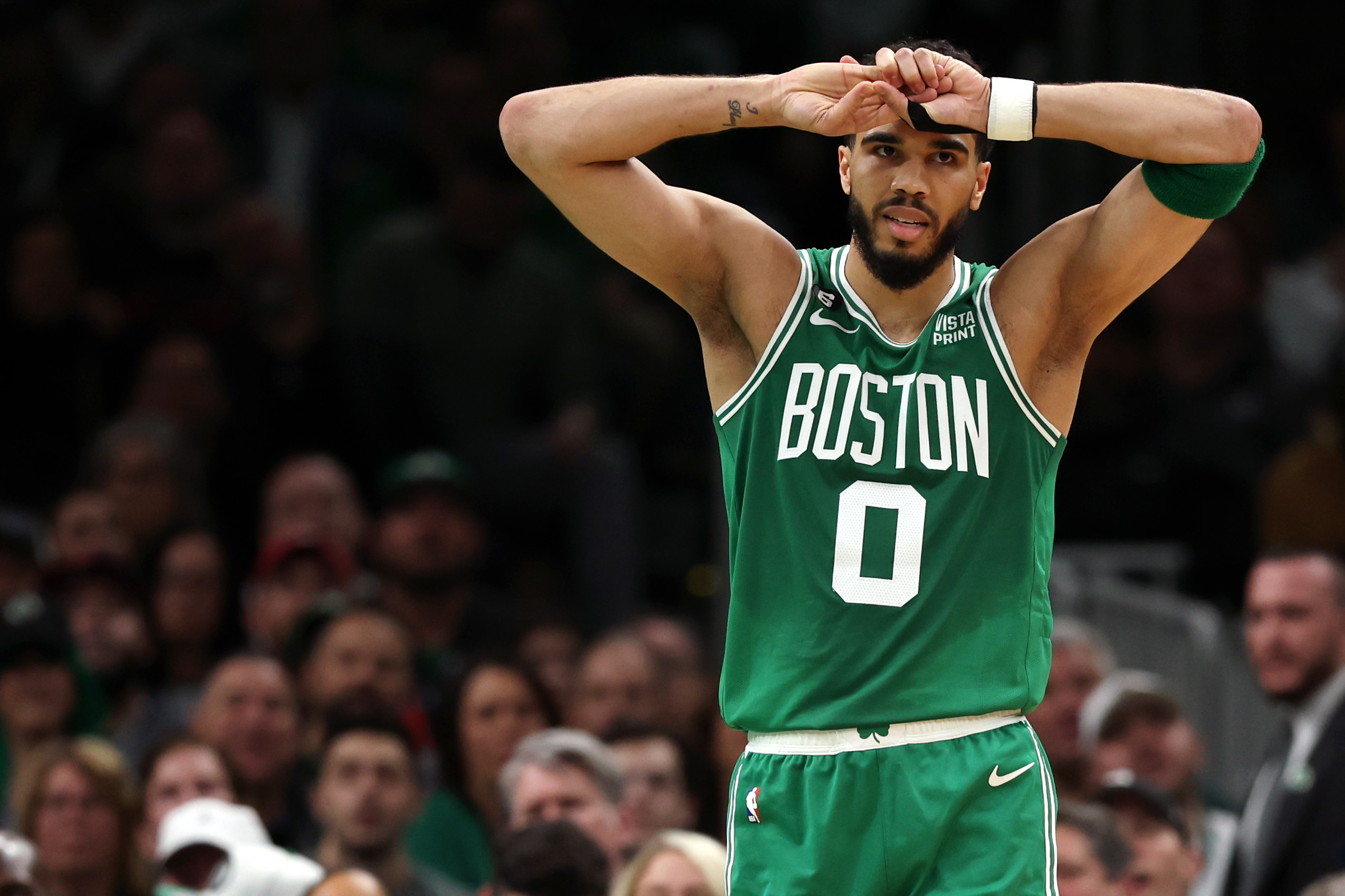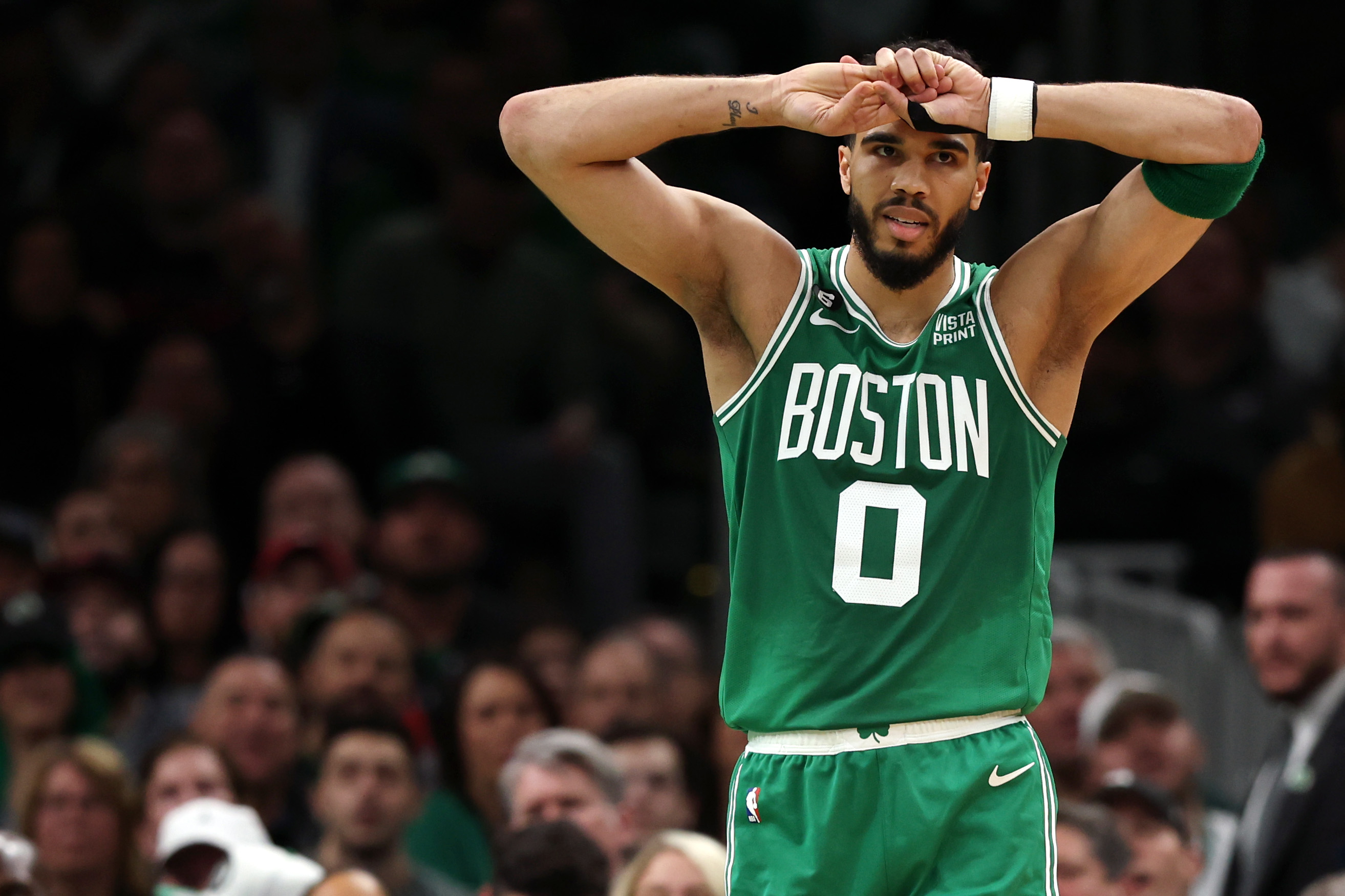 Jayson Tatum helped the Celtics get over a significant hump last season. Prior to last year, the Celtics reached the Eastern Conference Finals three times in the last five years. They never got to the championship round.
Tatum and the Celtics earned the No. 2 seed in the postseason and battled their way through a grueling playoff series. After sweeping the Kevin Durant and Kyrie Irving-led Brooklyn Nets, they knocked off the Milwaukee Bucks and then the top-seeded Miami Heat, both in seven games. They ran out of gas against the Warriors, falling in Game 6 at home.
Tatum and Jaylen Brown, arguably the NBA's top tandem, struggled in the playoffs last year. Tatum had one game where he put the Celtics on his back. That came on the road in Game 6 against the Bucks. With his team in a must-win situation, down 3-2 in the series, Tatum scored 46 points and was the best player on the court. Outside of that, he and Brown had several costly turnovers throughout the playoffs and just didn't step up.
This year, it's been more of the same for Tatum. He had 39 points in an embarrassing Game 1 loss at home to the short-handed Philadelphia 76ers on Monday. Philly played without league MVP Joel Embiid. Tatum, however, had one field goal in the fourth quarter. In Game 2, Tatum had three more points (7) than personal fouls (4) and missed six of his seven shots in a Celtics victory.
Is Tatum a top-five player?
Celtics fans will most likely tell you Tatum is a top-five player in the NBA. He's not at the level of Giannis Antetokounmpo, Nikola Jokic, or Embiid. He's still not Stephen Curry, a player who can get it done in crunch time. Is he better than Luka Doncic? How about Kevin Durant? LeBron James?
Until he shows he can consistently show up when needed, he's not top five. If you've got him in the top five, he's overhyped. If he's outside the top 10, you're underrating him. Tatum is somewhere in between.
Tatum is a great player. He put up 30.1 points and 8.8 rebounds this year, both career highs, but nobody in the league shot as much as he did in the last two seasons. He's been taking the ball to the basket much more this year but has struggled often finishing at the rim.
With Tatum, the numbers are there. He'll now be judged by how far he leads his team. The Celtics are the top remaining seed in the Eastern Conference. Tatum has claimed he's extra motivated after having watched the Warriors celebrate last year's championship on Boston's home court.
The door is wide open for the Celtics, and it's a golden opportunity for Tatum to show he can't guide them through it.