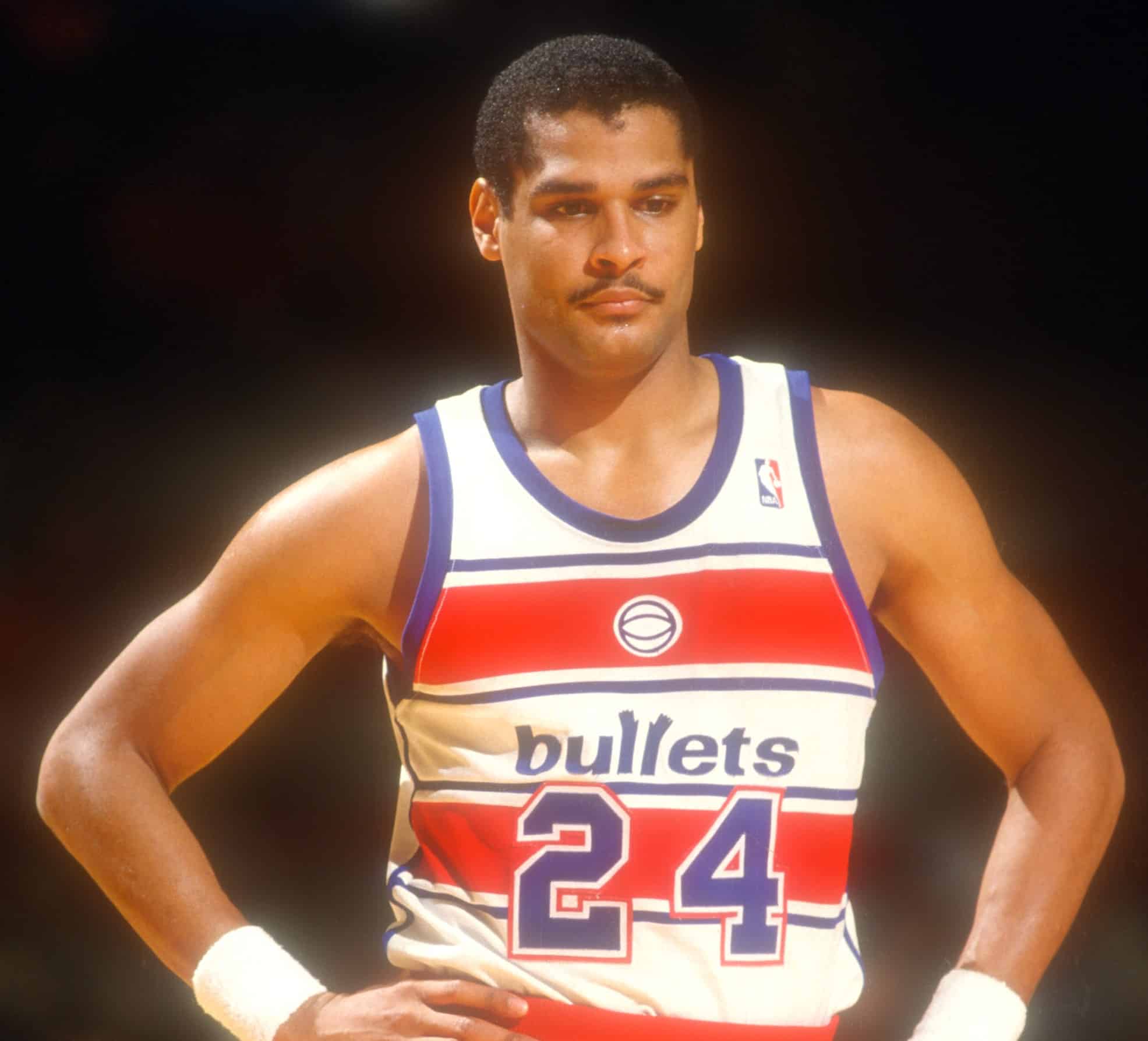 Jeff Malone, a 2-time All-Star, Admits Dominque Wilkins Dictated Where He Began His Path to the NBA
Two-time All-Star Jeff Malone was one heck of a scorer during his 13 seasons in the NBA.
Jeff Malone played college basketball at Mississippi State, but that wasn't his plan. Malone, a 6-foot-4 shooting guard who went on to play 13 years in the NBA with four different teams, wanted to play in the SEC, but Mississippi State wasn't his top choice. Malone wanted to play at Georgia.
Georgia showed interest, but Malone slowly pulled away. He knew that a phenom named Dominique Wilkins was headed there, and he also knew there weren't enough basketballs to go around.
How good was Jeff Malone?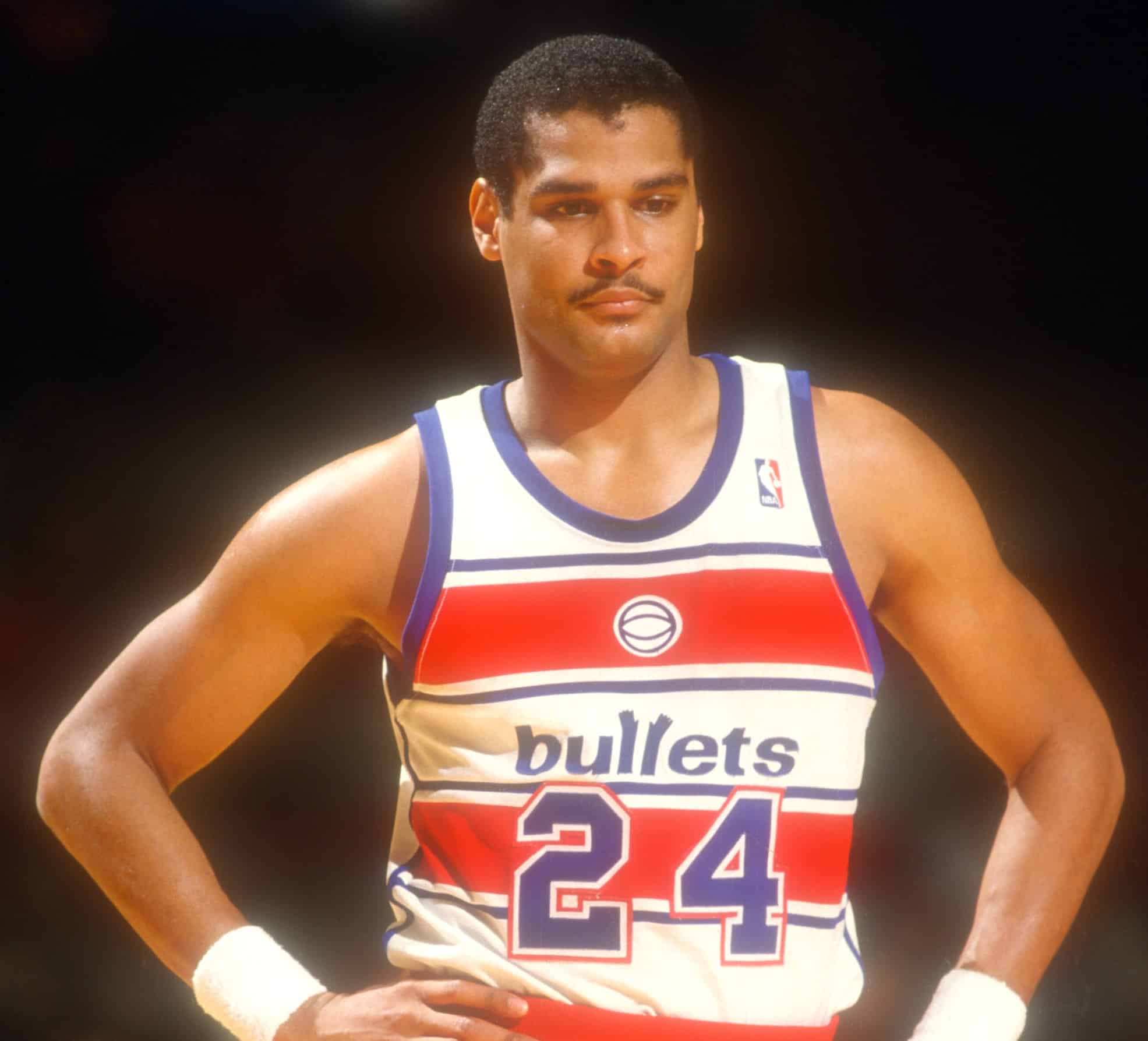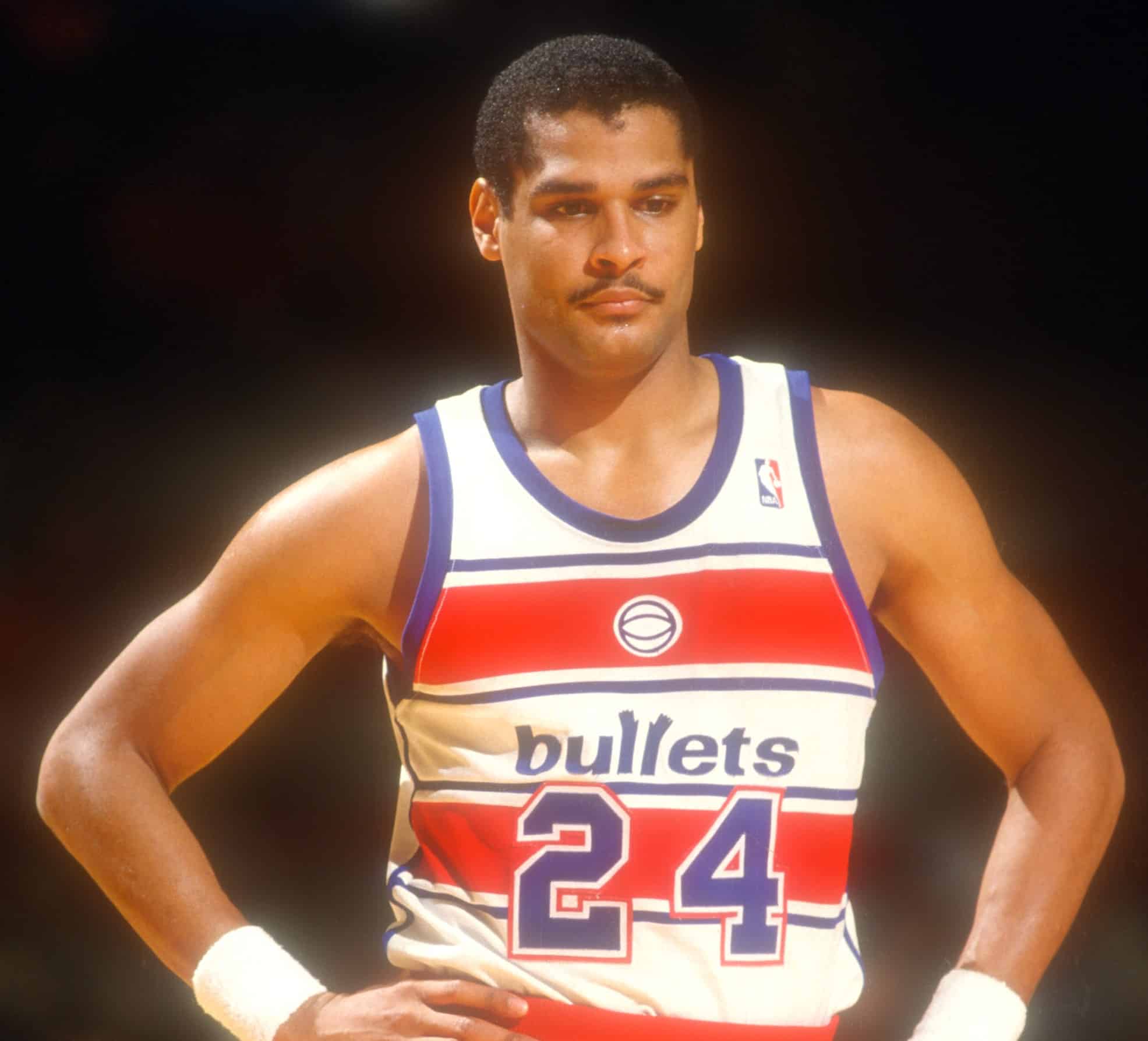 Malone played four years at Mississippi State, making an immediate impact as a freshman. In his first season, he played 28.9 minutes and averaged 11.9 points. He nearly doubled his point total as a sophomore, putting up 20.1 points.
As a senior, Malone racked up 26.8 points and shot better than 53% from the floor. The Washington Bullets made him the 10th overall pick in the 1983 NBA Draft.
Malone spent the first seven years of his NBA career with the Bullets before he was part of a three-team deal that sent him to the Utah Jazz. With Washington, Malone became an All-Star in his third professional season when he averaged 22.4 points. He followed that season with another All-Star campaign, putting up 22.0 points and a career-high 3.7 assists.
Malone was an All-Star just those two years, but he continued to put up All-Star numbers, averaging better than 20 points in each of his last three seasons in Washington.
In Utah, his numbers dipped as he was teamed with John Stockton and Karl Malone (no relation). In four seasons with the Jazz, he averaged 18.5 points.
Malone ended his career with short stints playing for the Philadelphia 76ers and the Miami Heat.
Malone admits Dominique Wilkins steered him away from Georgia
Malone was a recent guest on former Los Angeles Lakers guard Michael Cooper's Showtime With Coop podcast. The two spoke about their playing days and the game today. Malone said he played three sports while growing up but decided to focus on basketball, knowing he might have a career in the sport.
He made the right decision.
Malone was recruited out of high school and played locally with another future NBA star, Dale Ellis. Both went on to play college in the SEC. Ellis went to Tennessee. Malone was steered to Mississippi State, all because of Wilkins.
"I was going to go to Georgia," Malone told Cooper. "I'm from Macon, Georgia. The reason I didn't go there, they signed Dominique Wilkins, and I said, man, I like to shoot. I know Dominique's gonna shoot.
"Mississippi State had two guards leaving, and I'd be playing over there. I made it based on that. The guy who recruited me, Coach Beasley, he did a great job. He made me feel comfortable. I was looking to get on that court and get my shots up, and you know Dominique, he's not gonna pass me the ball.
"Dominique is a good guy. I like Dominique."