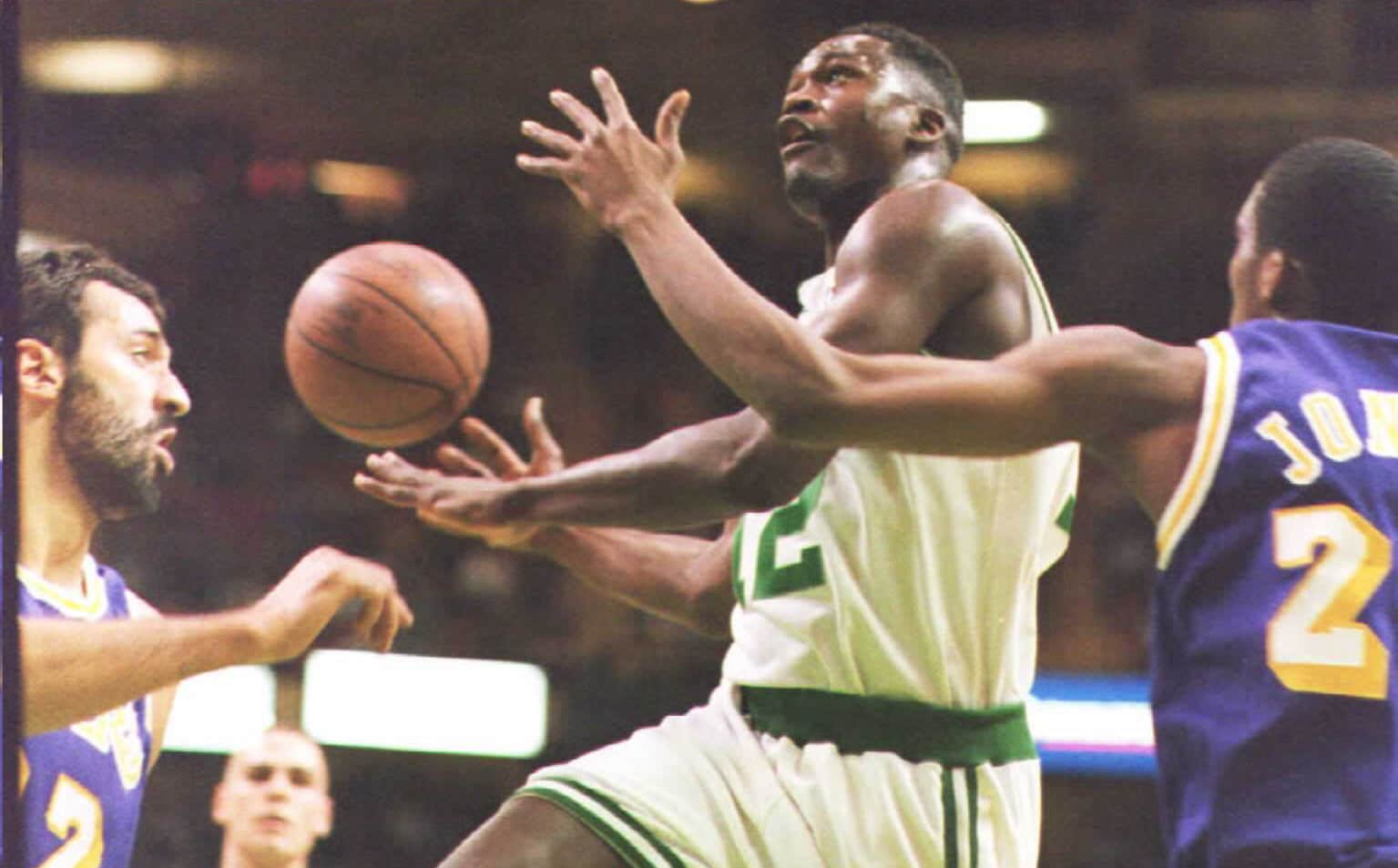 Remembering Shaq and Dominique Wilkins in Their 1 Year With the Boston Celtics
NBA Hall of Famers Dominique Wilkins and Shaquille O'Neal each played one season with the Boston Celtics.
There have been several NBA superstars you may have forgotten who played for the Boston Celtics. Hall of Famers Bob McAdoo and Pete Maravich played in Boston for a year. McAdoo, acquired in a midseason deal, appeared in just 20 games in Boston. A banged-up Maravich closed out his career with a season playing in the Boston Garden.
Shaquille O'Neal and Dominique Wilkins, two dominant players in their prime, also ended up in Boston. Even at 35, Wilkins proved he could still score as a member of the Celtics, while Shaq flat-out admitted he "robbed" them.
Dominique Wilkins still showed he had it with the Boston Celtics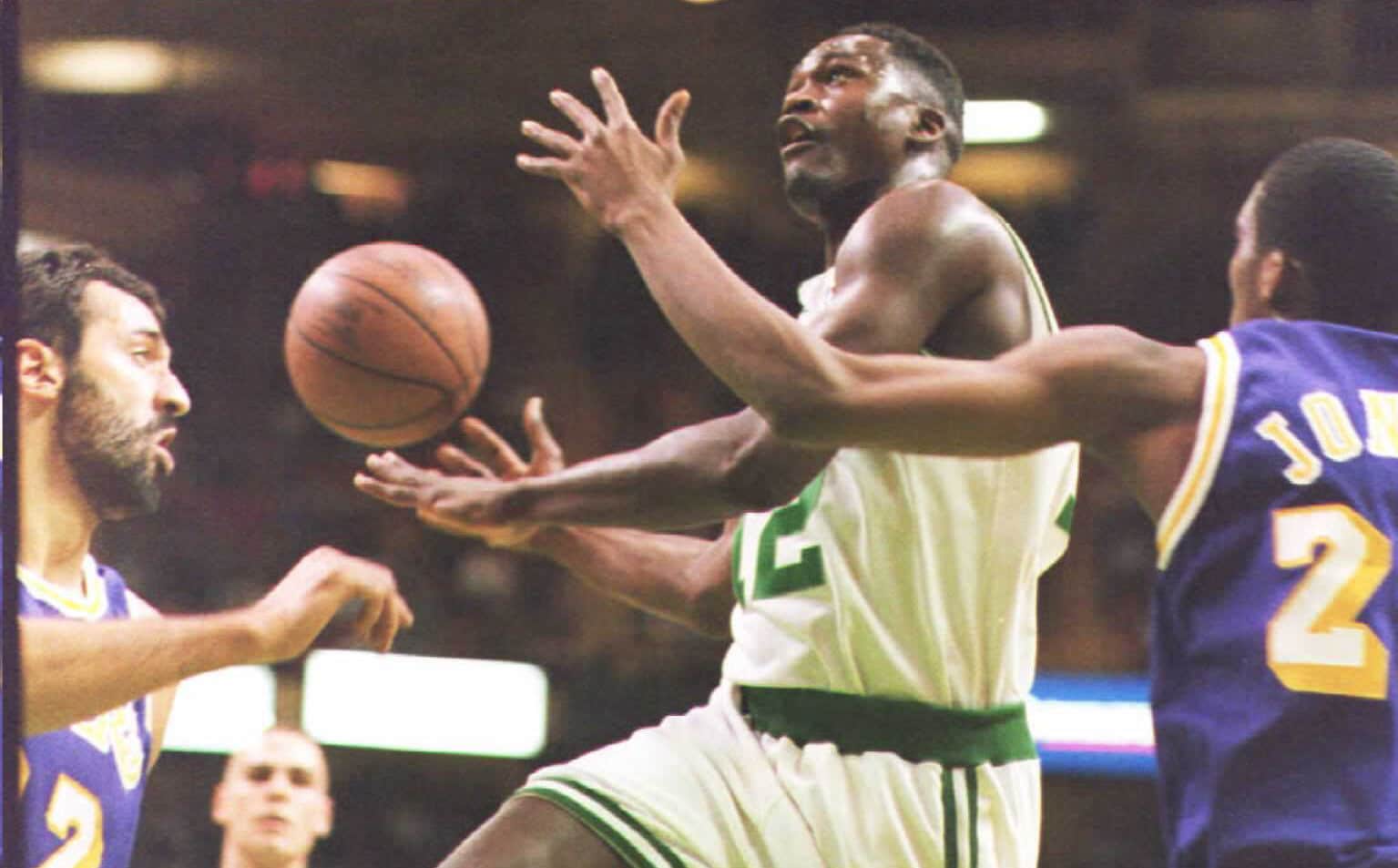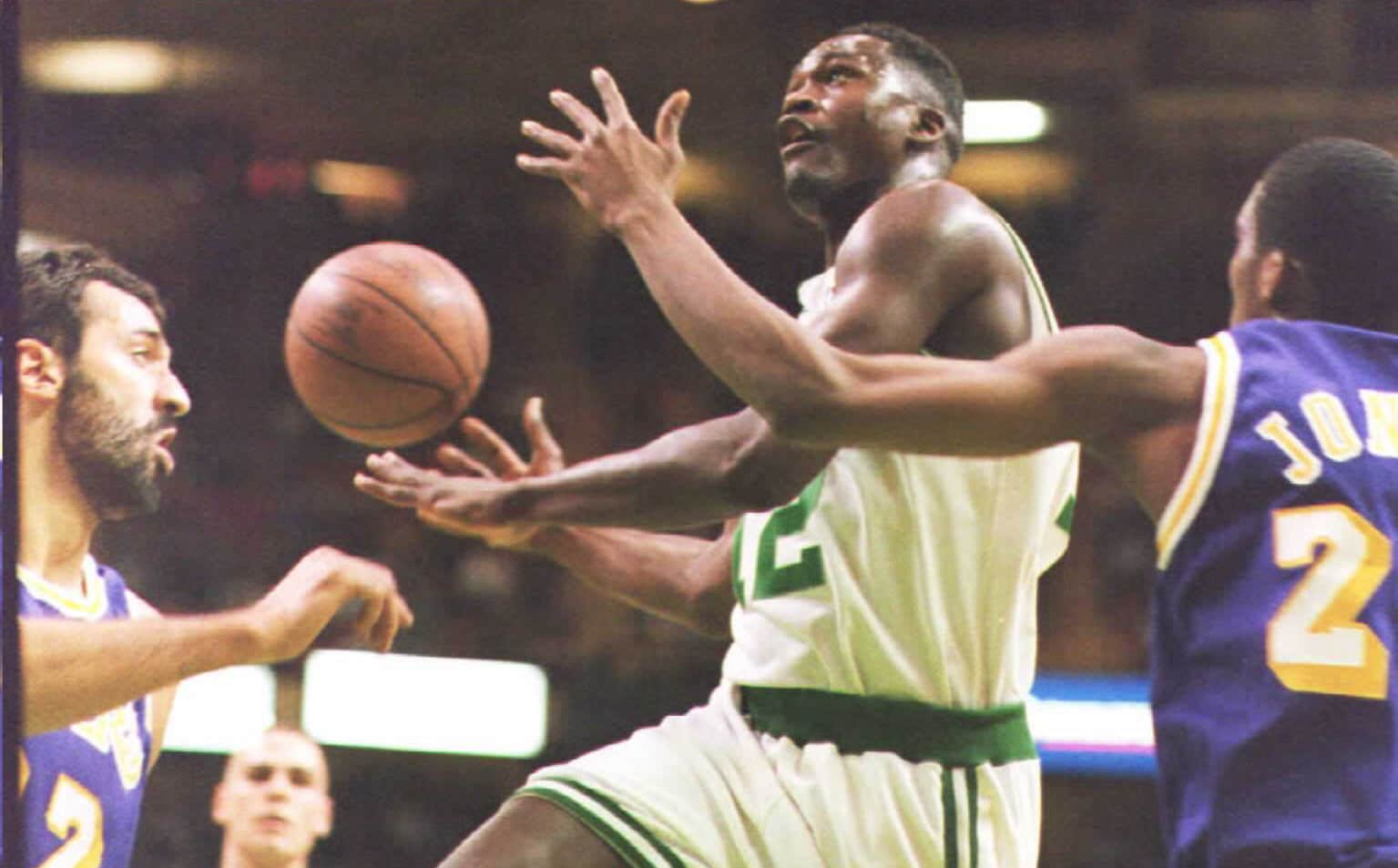 After playing 12 seasons with the Atlanta Hawks, Wilkins was traded to the Los Angeles Clippers in a deal for Danny Manning during the 1993-94 season. In the offseason, the Celtics inked Wilkins as an unrestricted free agent.
Wilkins played 77 games, starting 64, for Boston in the 1994-95 season. He averaged 17.8 points and 5.2 rebounds, but the Celtics finished 35-47 and finished as the eighth seed in the Eastern Conference. The Orlando Magic made quick work of them in the playoffs, winning in four games.
Wilkins showed he could still put up the big numbers. In a 112-109 victory on the road against the Houston Rockets, Wilkins made 16 of 27 shots, including five of six from three-point land, to finish with a game-high 43 points. He also added nine rebounds.
The Celtics finished with 32 wins the previous season, and nobody expected them to reach the playoffs, even with Wilkins in the mix. Wilkins said he enjoyed his time with the Celtics, praising the Boston fans in the process.
"The one thing, Boston fans, I have always said this, are some of the most knowledgeable fans when it comes to the game of basketball," Wilkins said, according to Sean Deveney of Heavy.com. "Sports, period. That's a sports town. I must say, they treated me with nothing but respect the year I was there. We went to the playoffs that year when nobody expected us to make it. It was a fun thing."
Shaquille O'Neal said he 'robbed' the Celtics
O'Neal's time in Boston was a little different than Wilkins'. He inked a two-year deal with the Celtics, but in the first year, he suffered through knee and Achilles injuries that limited him to 37 games.
"I went to Boston on a two-year deal," Shaq told Kristine Leahy on FOX Sports 1's Fair Game. "I knew I was at the end of my career, so I was just going to play with Paul (Pierce) and the guys, just to see if I could help.
"In the last year, I was going to do the whole Shaq Tour thing. Had it all set up. Shaq Tour, make a little money on the side, appearances, parties, and all that stuff.
"Had the career-ending injury. Said to myself, 'I'm old. I don't wanna do the whole rehab thing and try to be the great Shaq player.' Because one thing I am with myself, I'm honest. I'm Shaq, but I'm not Shaq (in 2010-11). Shaq is not Shaq when he's averaging seven, eight, nine points). That's not Shaq.
"I can still entertain and do stuff to make people giggle, but that's not Shaq. I'm robbing the people. I'm robbing the Celtics. 'You're only paying me a million. I don't feel right. I'm not coming back. Here's your money back, sir. Thank you very much.'"
O'Neal stayed true to his word and never came back for that second year. His Celtics career consisted of 37 games where he averaged 9.2 points and 4.8 rebounds in 20.3 minutes.
It's just too bad we never got to experience that Shaq Tour.
Have thoughts on this topic? Keep the conversation rolling in our comments section below.