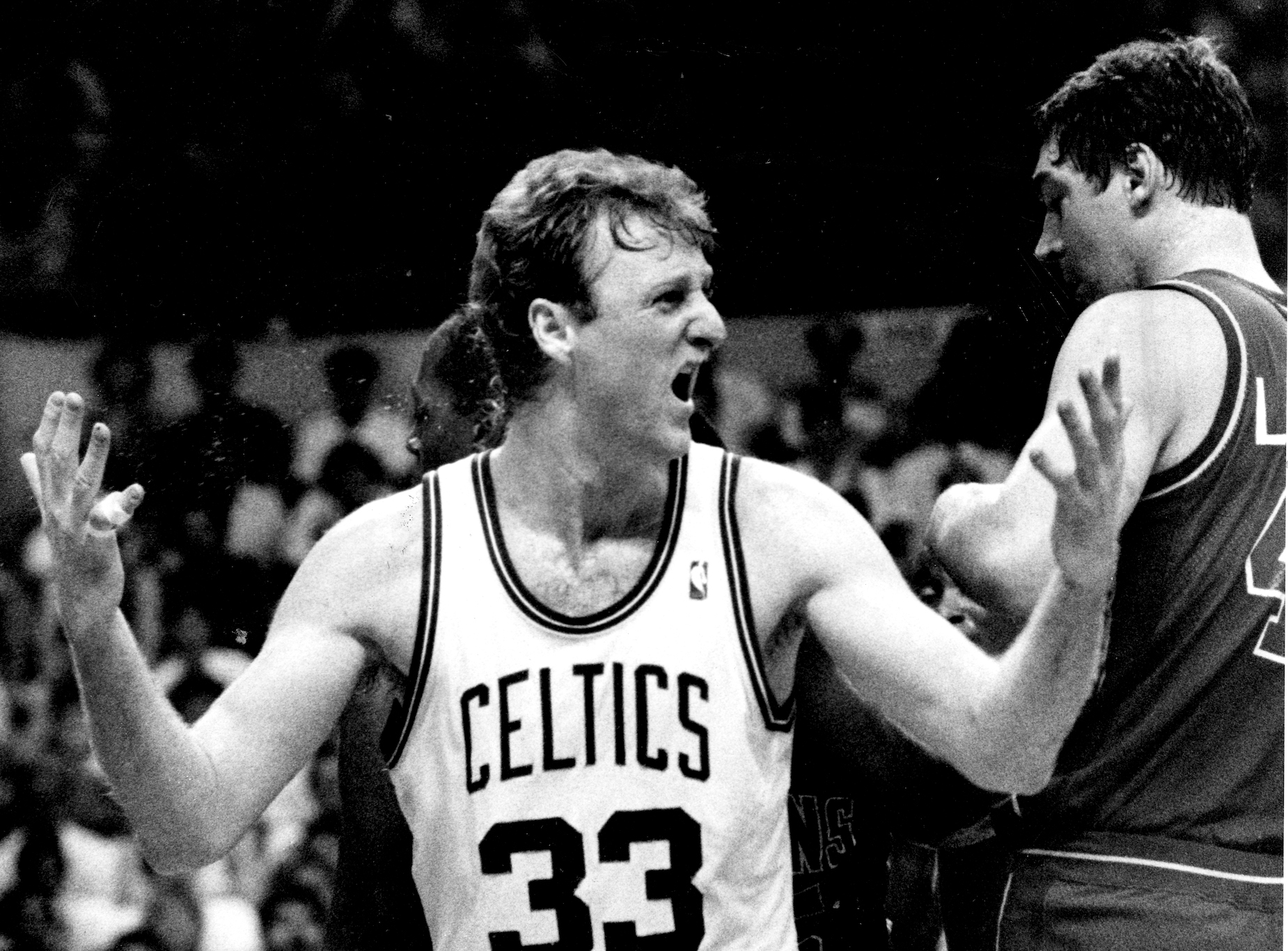 Larry Bird Welcomed Dominique Wilkins to the NBA With an Evening Full of Trash Talk: 'You Don't Belong in This League, Homes'
During his time with the Boston Celtics, Larry Bird wasn't afraid to go after any opponent with some ruthless trash talk. Just ask Dominique Wilkins.
While it's been quite a while since he donned the iconic kelly green of the Boston Celtics, Larry Bird's legacy still looms large in Beantown. During his time on the hardwood, the forward proved to be a talented player and a proven winner. He also possessed plenty of confidence and could throw out some lethal trash talk, placing him at the center of some famous NBA stories.
During his rookie season, Dominique Wilkins experienced that reality firsthand. And, despite Bird's brutal trash talk, he still left the court with a positive memory of the Celtics' star.
Larry Bird had the confidence to trash-talk and the talent to back it up
One of the cardinal rules of trash talk is to avoid talking a big game when you can't back it up. Thankfully for Larry Legend, that was never a problem.
As anyone who watched him play can confirm, Bird's seemingly lack of athleticism never held him back. While the Celtics forward didn't exactly throw down rim-rocking dunks, he was more than capable of stuffing the stat sheet. He averaged 24.3 points, 10 rebounds, and 6.3 assists per game for his career and, perhaps more importantly, brought three Larry O'Brien Trophies back to Boston.
Armed with that skill set, Bird also unleashed plenty of verbal assaults on his opponents. On one occasion, for example, he told the entire Phoenix Suns bench that he was tired of playing against them, then nailed the game-winning shot. On another, he warned a Celtics teammate that he was prepared to kill him during practice.
Putting a young Dominique Wilkins in his place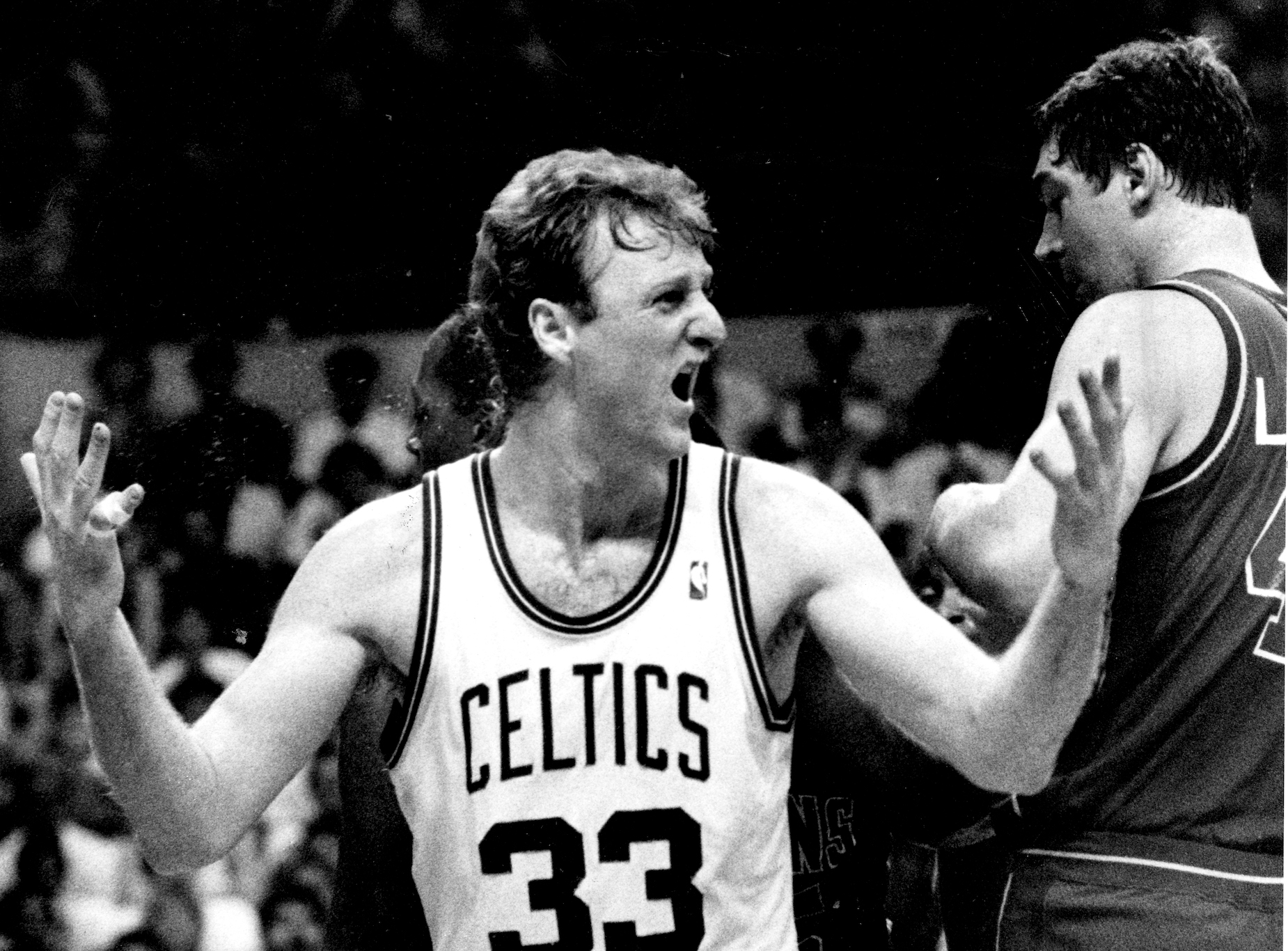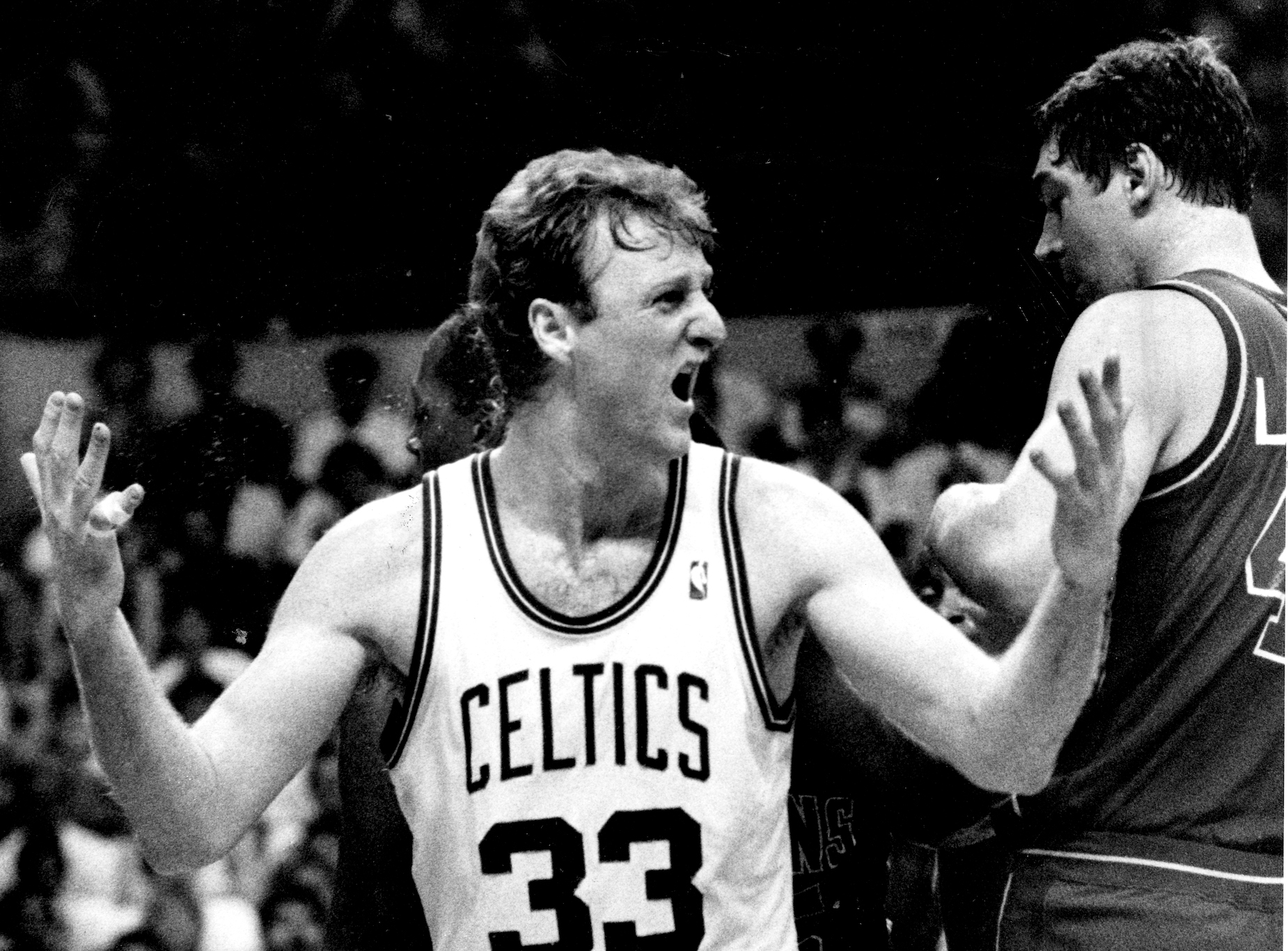 Based on the stories that have reached the public eye, Bird was an equal opportunity trash talker. Take, for example, one of his early encounters with Dominique Wilkins.
Although Wilkins arrived in the NBA as a highly-touted talent, Bird had no problem giving him a rough ride. The Hawks and Celtics met several times during the 1982-83 campaign, and, on April 5, Larry Legend was ready.
"One of the first times I ever played against him, I went out for the opening tip, and I went to shake his hand. He just stood there and looked at me stone-faced with his hands behind his back," Wilkins said, according to a 2015 Boston Herald story. "I was like, 'Whoa.' Then we were getting ready for the tip, and he says to me, 'You don't belong in this league, Homes.' I couldn't believe it, but it happened so fast, I didn't know what to think.
Bird didn't stop needling the rookie there, though.
"Then they had the ball, and I was on him, and he said, 'I don't know why they got you guarding me, Homes. You can't guard me,'" Wilkins continued. "Then, whap, he hit a 3. Then he came down again and said, 'They made a mistake putting you on me, Homes,' and he took another 3."
Larry Bird didn't stop there, but Dominique Wilkins still had a positive experience that night
For most players, telling an opponent they didn't have what it takes — and then scoring over them — would be more than enough trash talk. Larry Legend, however, wasn't most players.
"Then, a little while later, I came down on a break, and he was backpedaling. I just went right after him," Wilkins recalled. "I jumped up, and he tried to challenge, but I took that right through the rim. He fell and hit the basket support."
Even in that moment, though, Bird didn't admit defeat. Instead, he hit the rookie with a biting one-two punch.
"He got up and said, 'I like you, rookie. You've got(guts),'" Wilkins said. "I was happy for a second, and then he said, 'But I'm still going for 40 on you tonight.'"
Dominique, however, didn't let that happen. While the Celtics won the game, he still scored a minor personal victory by holding Bird to 39 points. Believe it or not, the young Hawks man actually left the court with a positive impression that night.
"Let me tell you something: I wouldn't trade that for nothing in the world," Wilkins concluded. "You know why? Because those guys like Larry and Doc [Julius Erving] and Bernard [King], they made you a better player."
Wilkins, of course, turned out to be quite the player in his own right. Maybe Bird's trash talk made all the difference.
Stats courtesy of Basketball-Reference