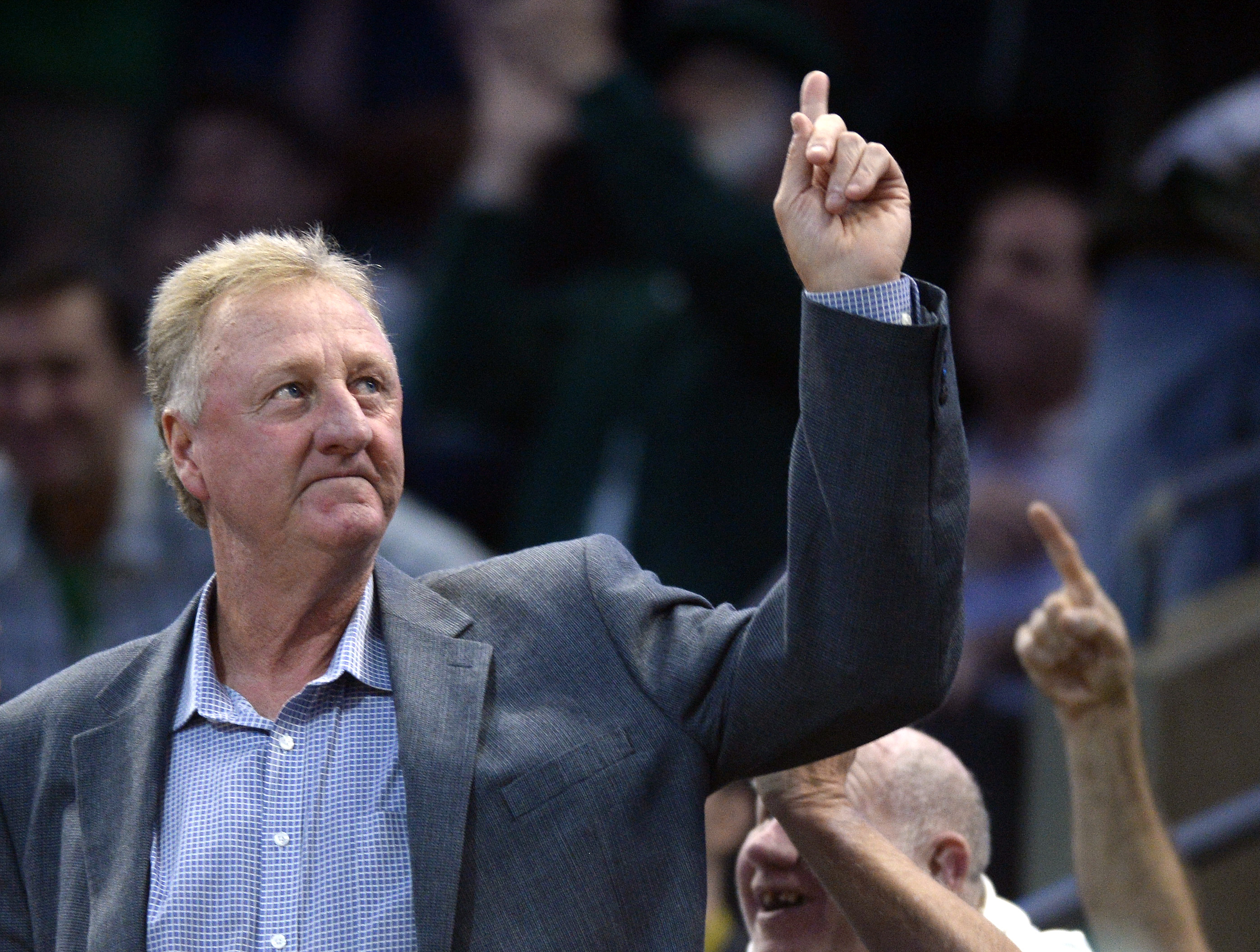 Larry Bird Is a Living Legend, But He's Not Afraid of Thinking About Death
During his time with the Boston Celtics, Larry Bird became a living legend. The forward, however, isn't afraid of thinking about death.
As his nickname would lead you to believe, Larry Bird is a living legend. During his time with the Boston Celtics, the forward established himself as one of basketball's top players; even in retirement, he stayed close to the game as a coach and executive. While those successes will live on forever, Larry Bird, himself, is no stranger to thinking about death.
Larry Bird's legendary rise to stardom
In any story, real or fictional, heroes don't just arrive on the scene fully formed; they have to grow and develop during their rise to the top. For Larry Bird, that certainly proved to be true.
After high school, Bird was supposed to head to the University of Indiana and suit up for Bob Knight's Hoosiers; that, of course, never happened. After arriving in Bloomington, the forward didn't take to life on campus. He headed back to French Lick without playing a single game.
At that point, Larry Legend wasn't much of a legend; he was content to work as a garbage man, doing his part to improve the town. Indiana State University basketball coach Bill Hodges, however, decided to pay the forward a visit. He convinced him the forward to give college basketball another try.
At Indiana State, that decision paid off. Bird averaged 30.3 points per game during his college career and led the Sycamores to the 1979 NCAA title game, where they lost to Magic Johnson's Michigan State Spartans.
Becoming a living legend with the Boston Celtics
After Larry Bird's junior season at Indiana State, the Boston Celtics selected him with the sixth-overall pick of the 1979 NBA draft. While there was talk of the forward returning to school, he eventually signed on the dotted line; that choice changed the course of NBA history forever.
During his first professional season, Bird proved that he belonged. He averaged 21.3 points per game, claimed the Rookie of the Year title, and helped the struggling Celtics get back on track. From there, the legend of Larry Bird only grew.
On the whole, Bird spent 13 years with the Celtics, averaging 24.3 points, 10 rebounds, and 6.3 assists per outing. He won three NBA championships and took home three consecutive NBA MVP awards; in a town like Boston, that was enough to make him a living legend.
Larry Bird is still alive but doesn't fear death
Based on his on-court accomplishments and incredible confidence, it's easy to think of Larry Bird as a larger-than-life superhero. Despite that perception, though, even the Boston Celtics forward will die one day. Even he knows it.
In February 2016, ESPN: The Magazine ran a story by Jackie MacMullen headlined, "Larry Bird will die young. Just ask him." In the opening lines of the piece, we get an image of the Celtics star that's quite a bit different than his time on the hardwood.
"Indiana Pacers coach Larry Bird wasn't even sure which play his team was running because his damn heart was kicking out again," the piece explained. "He wondered if anyone noticed him sweating profusely, his shirt drenched under his suit and tie, an all-too-familiar symptom whenever his heart started rattling around his chest like a basketball in an empty trash barrel."
According to MacMillan, "Bird, who has an enlarged heart, was diagnosed in 1995 with atrial fibrillation, an abnormal heartbeat resulting from electrical signals being generated chaotically throughout the heart's upper chambers. With proper medication, exercise and diet, atrial fibrillation can be controlled, but Bird abhorred medication and was prone to skipping his pills."
While dealing with a heart issue can be scary enough, even with the proper medication, Bird wasn't particularly concerned.
"I tell my wife all the time, 'You don't see many 7-footers walking around at the age of 75,'" says Bird, who's 6-foot-9. "She hates it when I say that. I know there are a few of us who live a long time, but most of us big guys don't seem to last too long. I'm not lying awake at night thinking about it. If it goes, it goes."
Every sports legend will unfortunately die one day, even Larry Bird. Basketball fans, however, will be hoping that day doesn't come anytime soon.