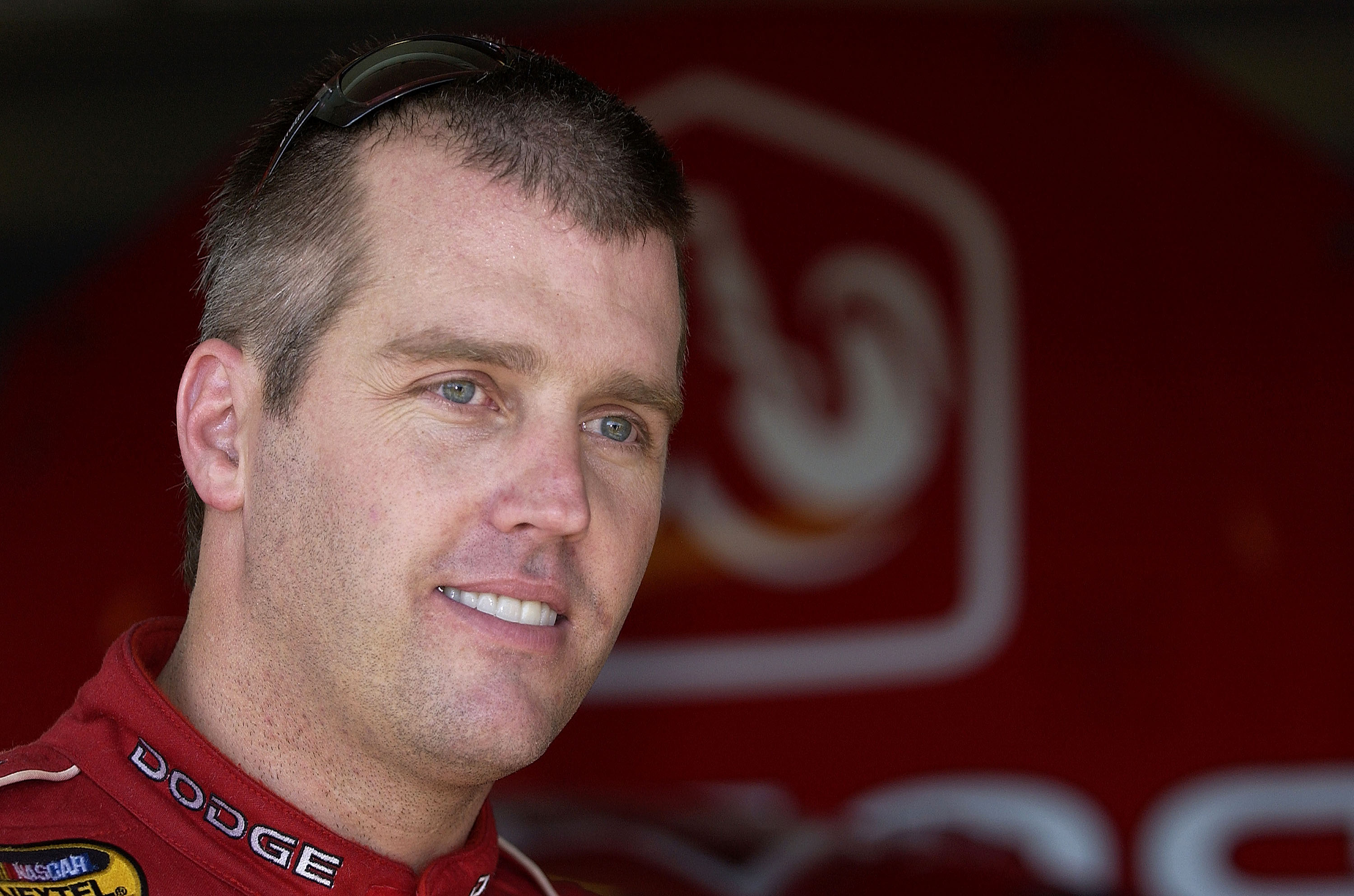 Jeremy Mayfield Just Wanted to Be Believed After His NASCAR Career and World Came Crumbling Down
Former NASCAR driver Jeremy Mayfield has always maintained his innocence.
Does everyone owe Jeremy Mayfield an apology? Mayfield has gone through hell and many believed he put himself there. Was the former NASCAR driver telling the truth all along? Mayfield was banned from the sport in 2009 for failing a drug test. He then failed another. He insisted he never did drugs and then watched his career and whole world fall apart in front of him.
The beginning of Mayfield's fall
Jeremy Mayfield was living the dream. He made it big in the motorsports world. He owns five NASCAR Cup Series wins and boasts nearly 100 top-10 finishes. In 2009, however, that dream became his worst nightmare. Mayfield was suspended indefinitely for failing a drug test. He then failed another in July, just weeks after a judge reversed his suspension.
All along, Mayfield maintained his innocence. He was suspended by NASCAR, under the direction of then-chairman Brian France. Back then, Mayfield hinted that France might be the one with the drug problem. According to The Orlando Sentinel, Mayfield was on Sirius Radio in 2009 and said, "Brian France talking about an effective drug policy is like Al Capone talking about effective law enforcement."
In 2018, France was arrested on charges of aggravated driving while intoxicated and criminal possession of a controlled substance, according to ESPN. "Upon search of his person, due to a lawful arrest, Mr. France was in possession of oxycodone pills," a Sag Harbor Village (New York) Police Department news release stated.
Jeremy Mayfield saw his world come crumbling down
Jeremy Mayfield had the opportunity to return to NASCAR after his two positive tests for methamphetamine. Mayfield insisted his first test was a result of a mixture of over-the-counter medicine and Adderall. After his second failed test, Mayfield said he tested negative right after the test when he went to an independent lab. Had he completed NASCAR's 'Road to Recovery' program, he could've raced again. Mayfield declined because he felt it would be admitting guilt.
In 2011, Mayfield fell way behind in taxes. According to WBTV in North Carolina, he owed more than $82,000 in back taxes for four of his properties. The station also claimed authorities found $100,00 in stolen property in the home.
Earlier that year, Mayfield was sued by a postal worker five of Mayfield's pit bulls attacked her. Mayfield was ordered to pay $1 million to the postal worker after he never showed up in court. He claimed he didn't have any money left to defend himself.
Mayfield claimed it's bad luck and just wants to be believed
During a 2014 interview with Bob Pockrass of The Sporting News, Mayfield wanted to set the record straight, five years after all hell broke loose in his life. He spilled his guts and continued to maintain his innocence. "It's important to get our side of the story out," Mayfield said, according to NBC Sports, "to let everybody know that you may go on the Internet and look at Google and everything and see who Jeremy Mayfield is, but you really don't know who Jeremy Mayfield is.
"If you go off that, you're looking at somebody who's not really me. We wanted to let the world know that it's not all what it's cracked up to be if you just look at the Internet and check me out there. That's why I thought it was important to get our story out and just try to let everybody know who we really are."
Mayfield said he and his wife have gone through a lot together, but he has never changed. He was then asked what people should know about him that they don't know. "I don't use drugs, for sure," Mayfield said. "I don't drink. Might have a couple of beers a year, maybe. … I don't steal. I haven't broke into any buildings and stole race parts and stuff. Sometimes I wonder if I broke a mirror somewhere down the line, seven years of bad luck. Things just snowballed."