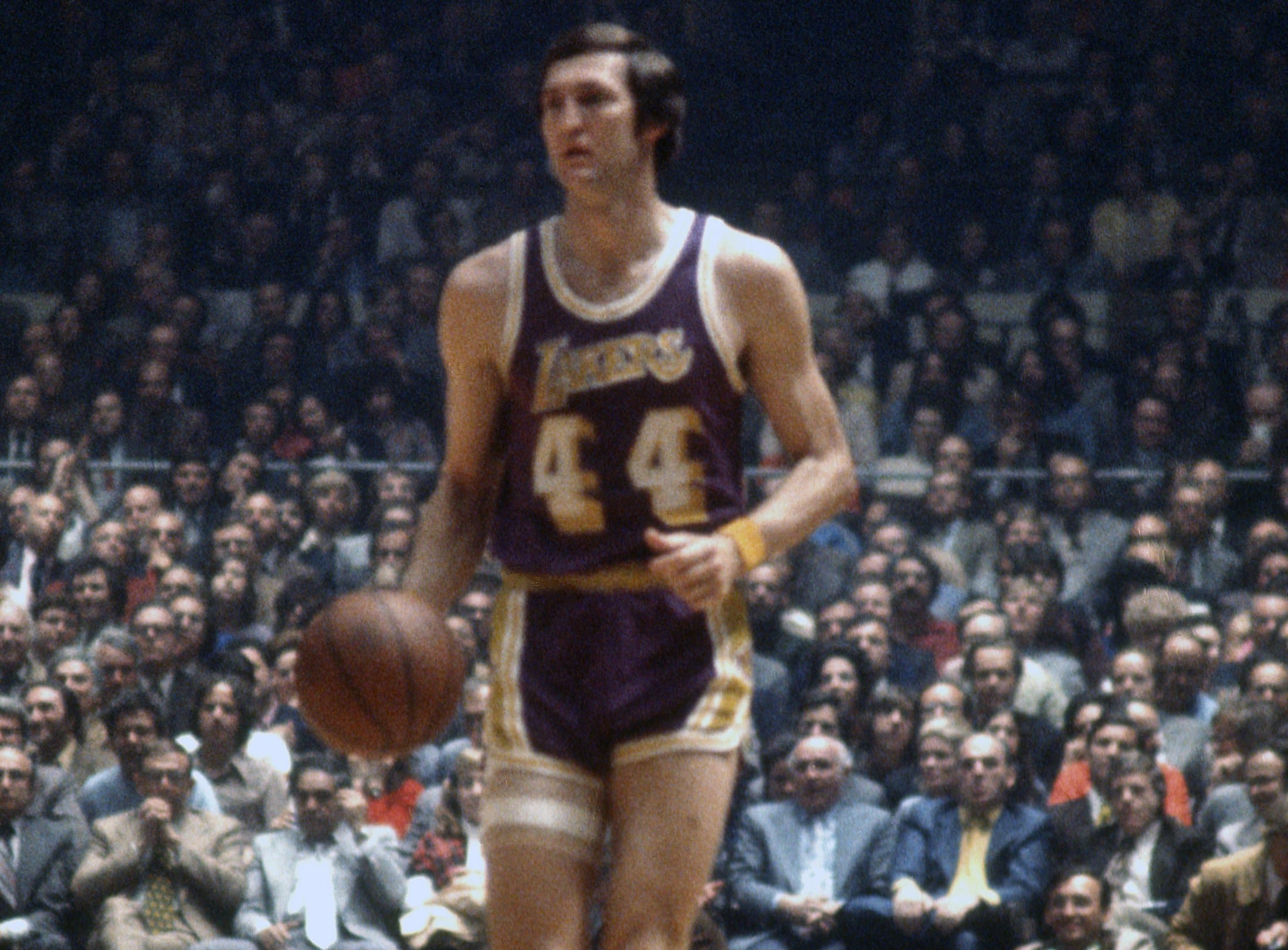 Jerry West Says There Are 3 Definites Who Make His All-Time NBA Team
Jerry West wouldn't give his full starting team when it came to his all-time NBA greats, but he named three players who would definitely make the cut.
Jerry West admits he doesn't like to look back. The Los Angeles Lakers legend isn't one to compare players from one era to another. Dan Patrick recently made the Naismith Memorial Basketball Hall of Famer a bit uncomfortable when he asked him to name his all-time NBA starting five. West didn't fully play along, but he did say there are three definites who would make his squad.
There's no ego with Jerry West
Jerry West has all the credentials. He played 14 seasons in the NBA and was an All-Star in every one of them. He's an NBA champion who led the league in scoring and assists and was named All-NBA 12 times. West is a member of the NBA's 75th Anniversary Team.
On a recent appearance on the Dan Patrick Show, Patrick asked the former guard if he cares about his place in NBA history. West was quick to answer.
"No," he said. "I don't live in the past. I've been one of those people that's fortunate enough that I guess my ego isn't big enough to even care about that stuff.
"I was just happy that I had the chance to play when the league was growing — when it was like a high school game when you went into the gymnasium. There was no money in the league, and you played because you liked the competition."
West said there are some players from his day who are envious of the money players make today. He isn't one of them.
"That has never bothered me one bit," he said. "I just feel fortunate that I had the chance to play, and people thought I was pretty good, I guess."
West named the three sure-fire members of his all-time starting team
Everyone has an opinion when it comes to lists, such as ranking the top five NBA players in history. Everyone except Jerry West. Patrick tried to get West to divulge his all-time starting team, but he only gave a little insight.
"Well, there are three players who would be on there right away," West said. "One of them presently playing in LeBron James. Kobe Bryant and Michael Jordan. I would take those three players because of the uniqueness of the game today. It's almost a positionless league.
"Those three players would fit in beautifully. All of them could probably play three positions, and they have. The greatness of them as players drives other people. They're the people that get it done when it counts most.
"The rest of them? I could probably do 10, but I'm not going to go there."
Patrick asked him who his big men would be.
"I'm not going there, Dan," West said. "There's so many of them. You go back to when I played, and that's a long time ago. You had three players, Chamberlain, Russell, Abdul-Jabbar. Hakeem Olajuwon, Bill Walton when he wasn't hurt. I'm gonna miss someone, and I do apologize to those others I forgot, but I didn't suspect you were going to ask me that question."