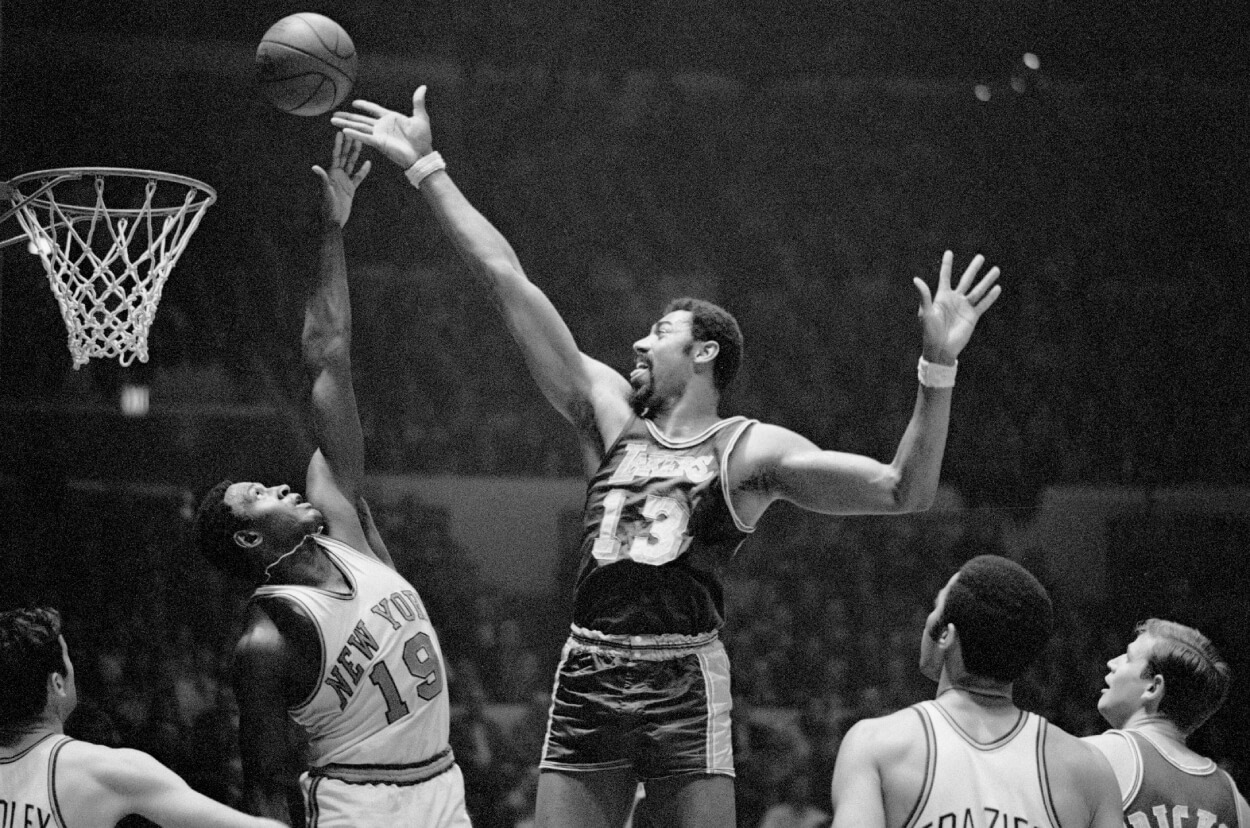 On Second Thought, Wilt Chamberlain Is the NBA's GOAT
After further review, Wilt Chamberlain should be considered the GOAT of the NBA.
The NBA's GOAT conversation is often headed by two players — Michael Jordan and LeBron James. Sometimes, Kareem Abdul-Jabbar, Bill Russell, and even Kobe Bryant enter the mix. Wilt Chamberlain, however, is often overlooked. After digging deep into Chamberlain's career, Chamberlain should be labeled the best player in NBA history.
Nobody in the NBA has ever done what Wilt Chamberlain did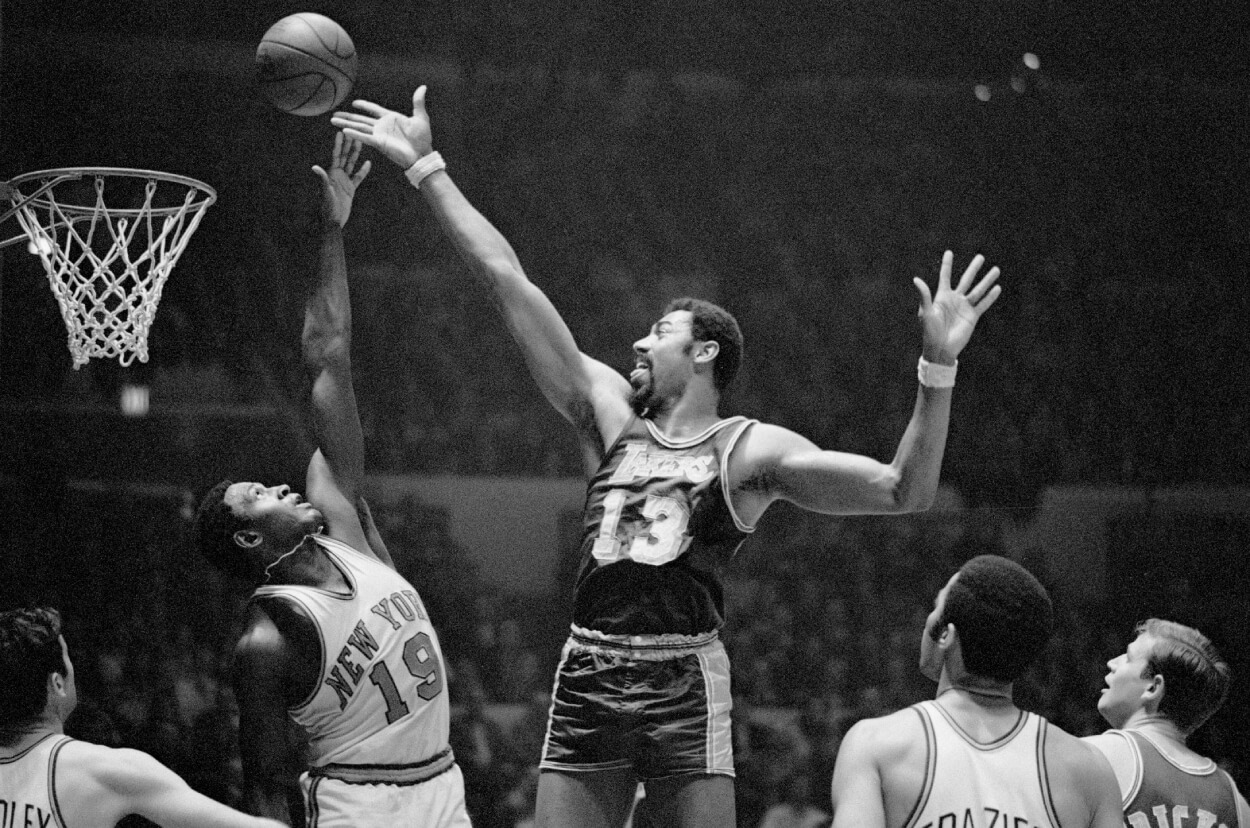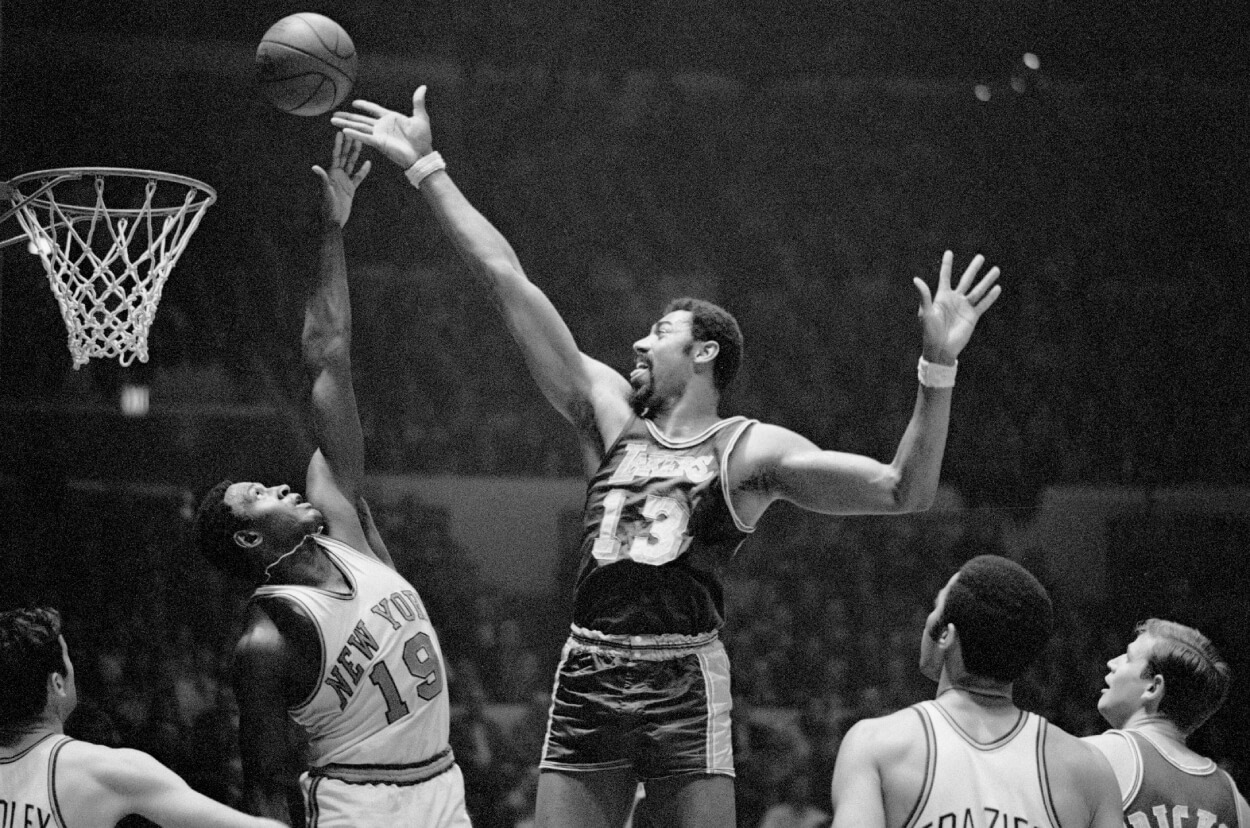 GOAT talk can be exhausting. It's always challenging to compare players from different eras, but it's a topic that will go on forever.
Yes, Chamberlain began his career when there were eight NBA teams. Sure, he only won two championship rings. Those are the two main factors that continue to keep Chamberlain out of the GOAT talk, and it's unfair.
By the time Wilt Chamberlain ended his career, the NBA expanded to 16 teams, more than half of what the watered-down league is today. If Chamberlain could consistently put up 30-35 points against Bill Russell, arguably the best defensive player in history, imagine what he'd do against Alperen Sengun, a starting center for the Houston Rockets?
As for the two rings, that's only two fewer than James. Chamberlain played 14 NBA seasons. James is in his 20th, and that's after forming his own "superteams" on multiple occasions. Chamberlain played against arguably the greatest dynasty in all of sports — Russell's Celtics, who won eight straight championships.
Chamberlain averaged 30.1 points and 22.9 rebounds in his Hall of Fame career. He didn't have nearly the supporting cast of Russell, but he still managed to win four MVPs and his two championships.
Here's why Chamberlain is the GOAT
Wilt Chamberlain made an immediate impact as a rookie with the Philadelphia Warriors during the 1959-60 season. The 7-foot-1 center, who had as much athleticism as anyone in the league, averaged 37.6 points and 27.0 rebounds in his first season. He won both Rookie of the Year and MVP. For the next two seasons, his numbers improved.
During the 1961-62 season, Chamberlain's numbers were off the charts. He averaged — yes, averaged — 50.4 points and 27.2 rebounds for the year. Oh, he also scored 100 points against the New York Knicks. Chamberlain also led the league in minutes per game at 48.5, even though NBA games are only 48 minutes. That year, he played every minute except for the final 8:33 of a game against the Los Angeles Lakers.
In that game, he was slapped with a technical foul and then got another one, resulting in an automatic disqualification. Seven of his games that season went into overtime, accounting for the extra half-minute of his average. Chamberlain was physical and aggressive, yet he never fouled out of a game in his 14 years. I repeat, in 1,045 games, he never fouled out.
He led the NBA in scoring during his first six years in the league. He was the NBA's top rebounder in his first four years and 11 times overall.
In that 1961-62 season, Chamberlain somehow lost the MVP to Russell, who was outstanding and also deserves more GOAT recognition. Russell's Celtics went on to win 60 games and claim the championship. Chamberlain and the Warriors were a playoff team after winning 49 games. The Celtics outlasted the Warriors in seven games in the postseason.
Take Chamberlain away from the Warriors and they don't come close to 49 wins. Take Russell off the Celtics, and you still have Sam Jones, Tom Heinsohn, Bob Cousy, and Tom 'Satch' Sanders. Punishing Chamberlain for not having a strong supporting cast isn't right.
Chamberlain was always there for his teammates, leading the league in minutes nine times. He never averaged below 42.1 minutes, and that came during the 1969-70 season with the Lakers when he suffered a serious knee injury and was limited to 12 games.
Chamberlain, one of three players to win three straight MVPs, was a strong two-way player and the most durable athlete of his time. There was no load management and no picking and choosing his teammates. Had he had the supporting cast of Russell, he'd get the credit he deserves. You can't fault him for that.