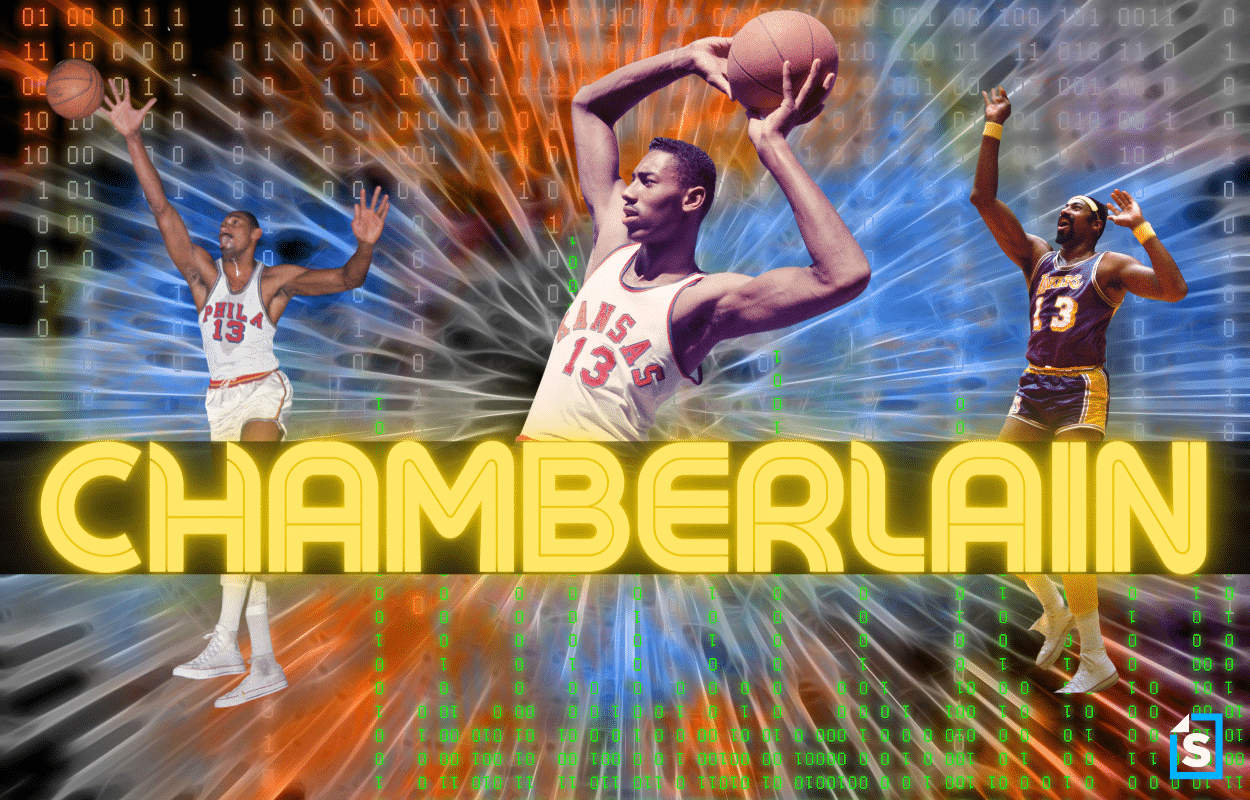 Wilt Chamberlain: Biography, Career, Net Worth, Top Stories for the NBA Hall of Famer
When it comes to the most intriguing NBA players in history, you have to start with Wilt Chamberlain.
Wilt Chamberlain has to be the most intriguing player to ever play in the NBA. At 7-foot-1, 275 pounds, Chamberlain is the most athletically-gifted center to put on a uniform and may be the best athlete in NBA history. Not only was he athletic, but he was also skilled at both ends of the court.
Based on statistics alone, Chamberlain is the best NBA player in history — hands down. The man averaged — yes, averaged — 50.4 points and 25.7 rebounds during the 1961-62 season, the year he famously scored 100 points in a game. That was also the year he averaged 48.5 minutes per game, even though NBA games are 48 minutes long.
We know he had the numbers. But who is Wilt Chamberlain? Below, you'll find everything you need to know about the four-time MVP, ranging from personal information to his statistics to the top stories he inspired throughout — and beyond — his playing days.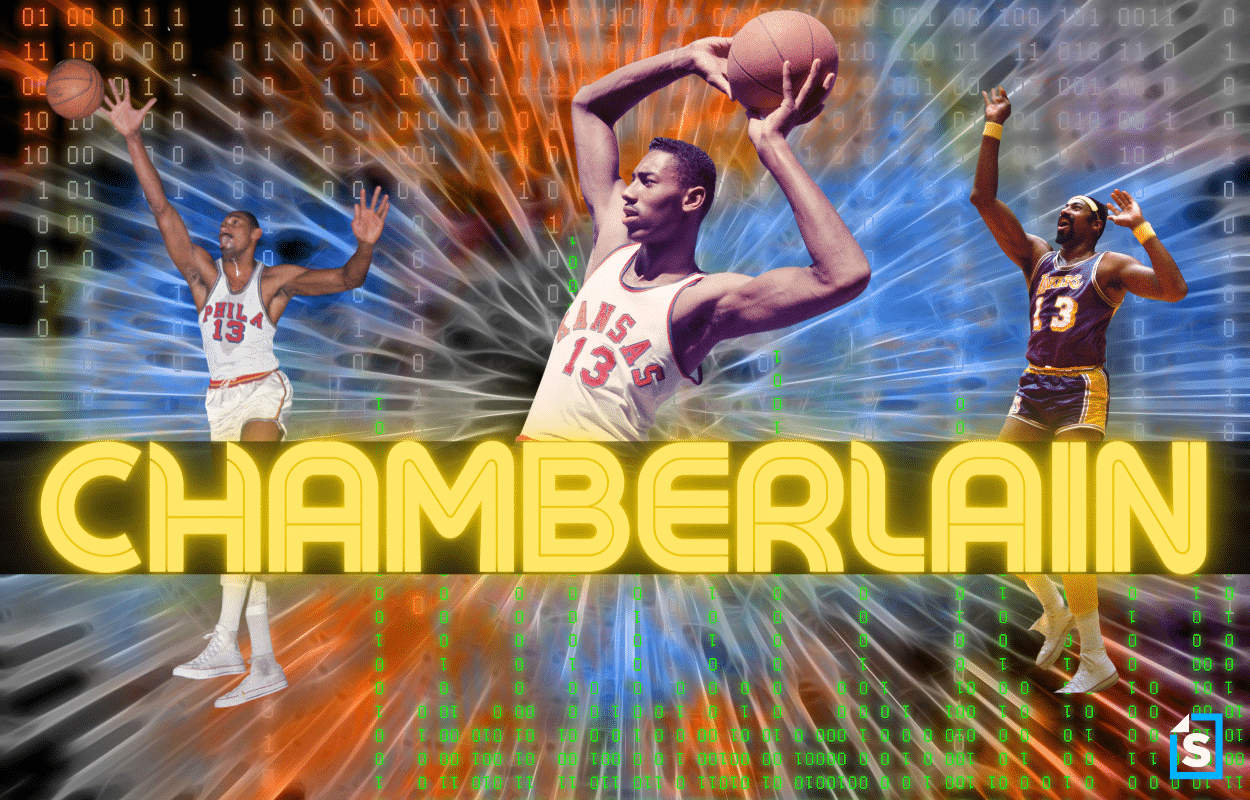 Article contents
Quick facts
Early life and high school
College
Harlem Globetrotter days
NBA career
NBA awards and achievements
NBA stats

Rivalry with Bill Russell

100-point game
Nicknames
Top stories
FAQ
Quick Wilt Chamberlain facts
Birthday: Aug. 21, 1936
Died: Oct. 12, 1999
Birthplace: Philadelphia, Pennsylvania
Parents: Olivia Ruth Johnson and William Chamberlain
Siblings: Oliver Chamberlain, Wilbert Chamberlain, Selina Gross, Yvonne Chamberlain, Margaret Lane, Barbara Lewis
Listed height: 7-foot-1
Listed weight: 275 pounds
High school: Overbrook High School (Philadelphia, Pennsylvania)
College: Kansas (1956-58)
NBA draft: Round 1, Pick No. 3 in the 1959 NBA Draft (territorial selection)
NBA team: Philadelphia/San Francisco Warriors, Los Angeles Lakers
NBA position: Center
NBA number: No. 13
NBA playing career: 1958-73
Marital status: Never married
Where did Wilt Chamberlain grow up?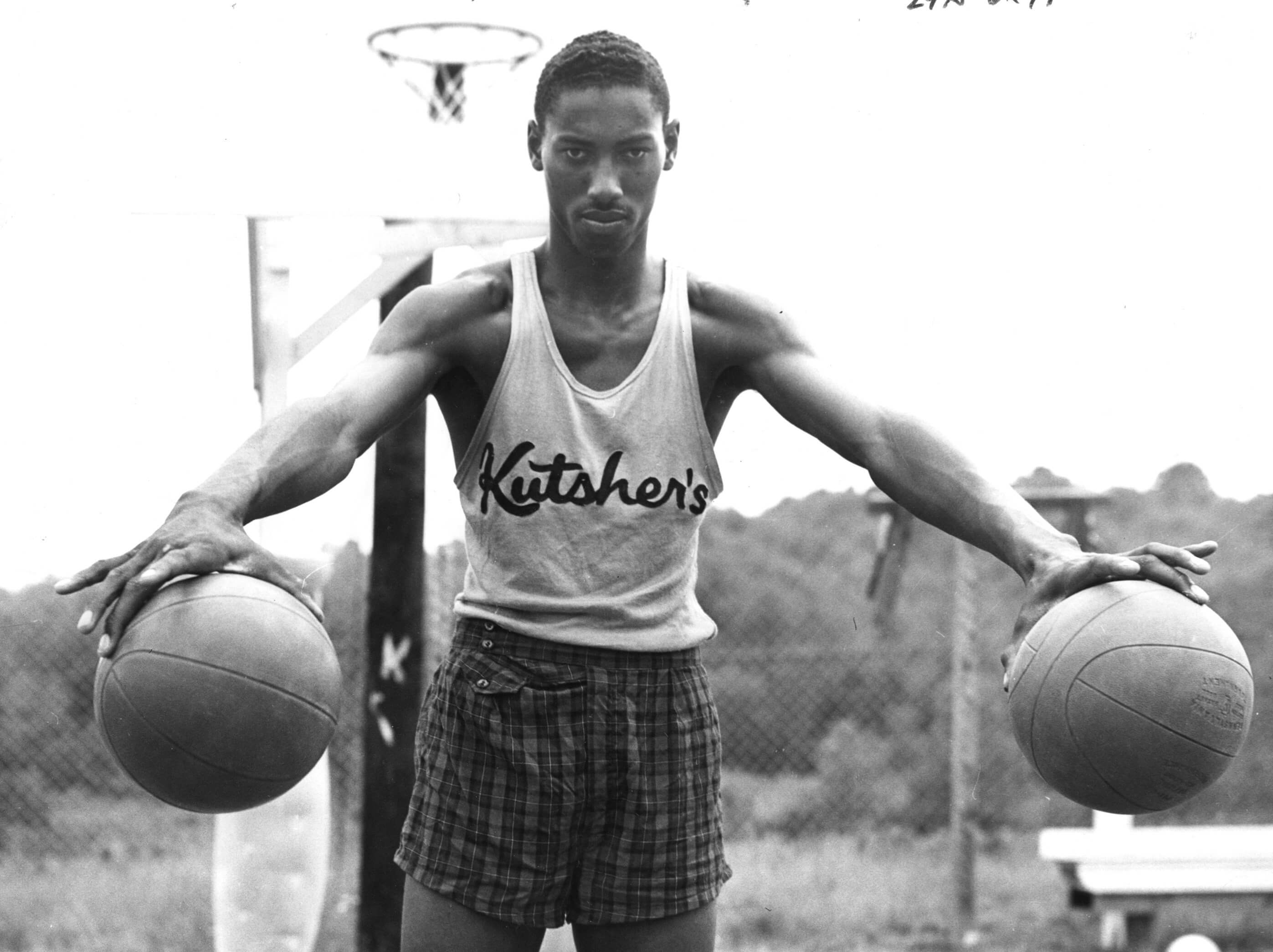 Wilt Chamberlain was born Aug. 21, 1936, in Philadelphia into a family of nine children. He was the fourth youngest and was closest to his younger sister Barbara. According to his 2004 biography of Chamberlain Wilt: Larger than Life, Robert Allen Cherry wrote that he nearly died from pneumonia as a child and lost a year of school. As a result, he and Barbara were in the same grade from fourth grade through high school.
He didn't play basketball until he was in seventh grade. He grew four inches in three months when he was 15 and was 6-foot-11 when he entered Philadelphia's Overbrook High School.
Chamberlain played three years at Overbrook and was an athletic center who could run the floor with anyone. He was a defensive menace with tenacious shot-blocking skills. During his first year in 1953, he averaged 31 points per game.
In 1954, Chamberlain led Overbrook to a 19-0 mark and another championship. His season was highlighted by his 74-point effort against Roxborough High School.
In his final year at Overbrook, he strung together three straight games in which he had 74, 78, and 90 points. His team suffered one loss that season and won the Public League for the third time. In his three high school seasons, Overbrook went 56-3. Chamberlain averaged 47 points as a senior and 37 for his high school career.
Where did Wilt Chamberlain go to college?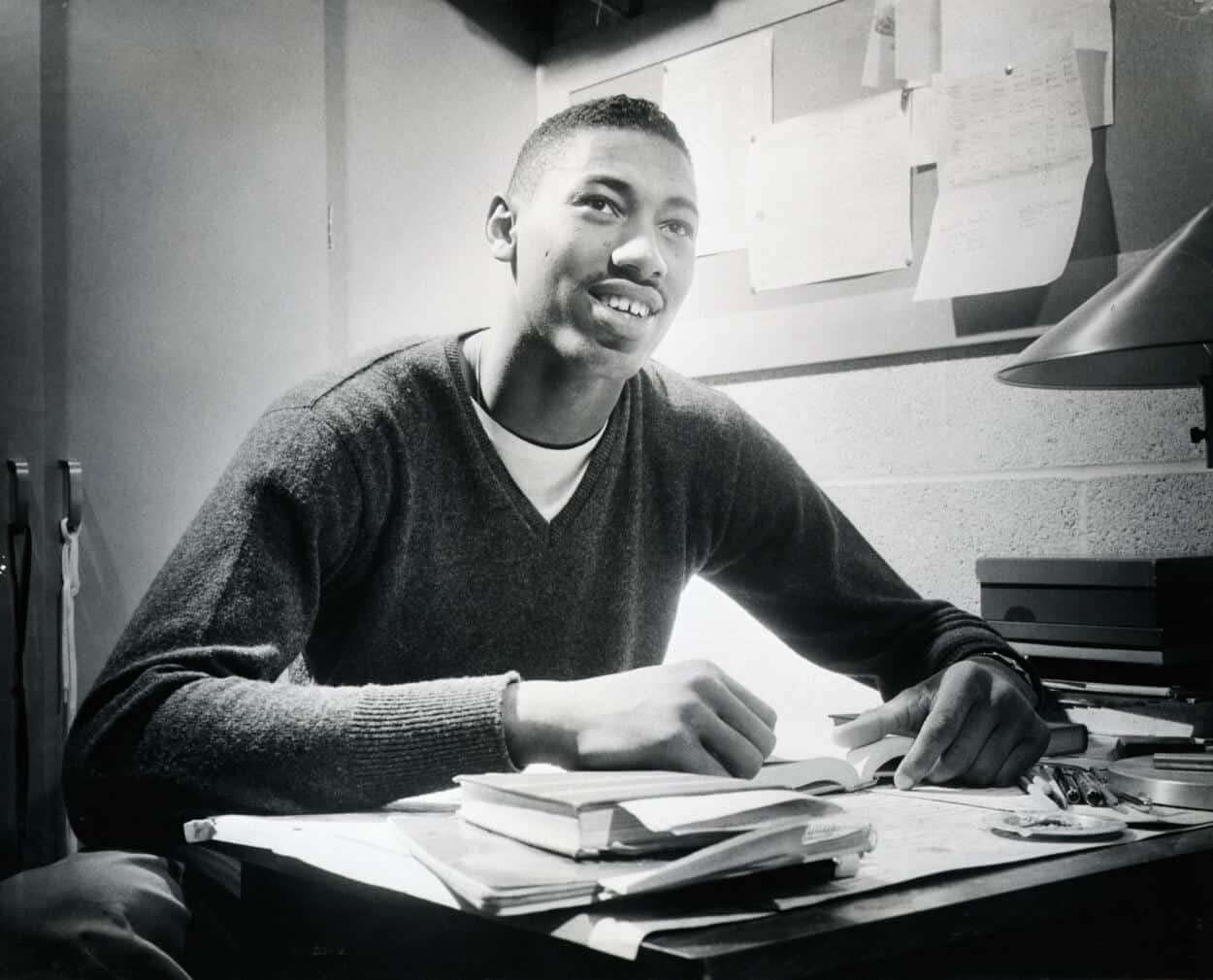 According to ESPN, Chamberlain was one of the most highly recruited players ever after leading Overbrook to three public school championships and a pair of all-city titles. More than 200 colleges wanted to bring him on board. Chamberlain eventually chose Kansas. Cherry wrote that Chamberlain wanted to get away from home and felt that the Midwest was the best place for him. 
Back then, freshmen weren't allowed to play on the varsity, but Chamberlain's freshmen team was still a major draw. In his first college game with the freshmen — a scrimmage against the varsity — Chamberlain poured in 42 points and pulled down 29 rebounds. 
As a sophomore, he got his first taste of varsity action against Northwestern and went for 52 points and 31 rebounds in his debut. He guided the Jayhawks to the national title game against top-seeded North Carolina. Throughout the game, the Tar Heels triple-teamed Chamberlain. With all the attention focused on the Kansas center, the Jayhawks managed just 22 first-half points and trailed 29-22 at the break.
Kansas chipped away at the lead and trailed 40-37 as North Carolina used a stall tactic (there was no shot clock then). With 1:45 left, UNC All-American Lenny Rosenbluth fouled out, and Kansas guard Tommy Kearns made two free throws to help send the game into overtime with the game tied at 46 apiece. It was the second time in tournament history that the championship game had gone to overtime.
North Carolina outlasted Kansas 54-53 as a last-second pass intended for Chamberlain was deflected. Despite the loss, Chamberlain was named the tournament's MVP. He finished the game with 23 points and 14 rebounds.
As a junior, Chamberlain led the Jayhawks to an 18-5 record. Three of those losses came when he missed time because of epididymitis, a urinary tract infection. Chamberlain grew frustrated with basketball as he was often triple-teamed, and his opponents often used the stall tactic. He left college after his junior year.
Wilt Chamberlain with the Harlem Globetrotters
After two years at Kansas, a frustrated Chamberlain wanted to go pro, but the NBA didn't allow players to join the league until their graduating class had been completed. Chamberlain decided to join the Harlem Globetrotters.
In 1958, the Globetrotters were on a three-and-a-half-month European tour and brought Chamberlain on board. He was paid $65,000 to sign with the Globetrotters, which was five times more than the average NBA salary back then.
As a member of the Globetrotters, Chamberlain didn't play his usual center position. That was occupied by the great Meadowlark Lemon. Instead, Chamberlain played guard, and he was not opposed. He was able to work on his ball-handling skills and was leading many of the Globetrotter antics.
The Globetrotters were always on the move, traveling overseas and then playing across the States. There was a Christmas Eve showing and lots of non-stop action. Chamberlain's biography states that the players typically woke up at 7 a.m. and traveled either by bus or plane. When they reached their destination, they usually relaxed at the hotel for a couple of hours before heading to the arena at 5 p.m. for an 8 p.m. event.
While most of the players took a few hours to wind down, Chamberlain was always on the move. The media hounded him in each city, and he was often doing promotions.
"Every time we showed up in a town in the United States, the media was waiting for him, or the local promoter had lined up commitments at a local college, high school or hospital — anything that could generate last-minute publicity," said Jerry Saperstein, son of Globetrotters owner Abe Saperstein. "And Wilt never complained and never failed to be there."
Chamberlain's contract with the Globetrotters ended on April 15, 1959. The following month, he signed to play with the Warriors in the NBA.
Wilt Chamberlain's NBA career
In 1959, the Philadelphia Warriors selected Chamberlain with a territorial pick, allowing him to join a starting five that was all from Philadelphia. In his NBA debut against the New York Knicks, Chamberlain finished with 43 points and 28 rebounds. He had a 40-40 outing in his third NBA game.
His fourth game was a highly anticipated one.
The Warriors faced the reigning champion Boston Celtics and their star center Bill Russell. A Russell vs. Chamberlain matchup was what everyone wanted to see. Playing at the Boston Garden, the Celtics won, as Chamberlain had 30 points and 28 rebounds. Russell had 22 points and 36 rebounds. That matchup was a sign of things to come.
As a rookie, Chamberlain averaged 37.6 points and 27.0 rebounds. He was named both Rookie of the Year and MVP that season. He was also selected to the first of his 13 All-Star Games and was named MVP of the contest.
In his second season, he grabbed an NBA-record 55 rebounds in a loss to the Celtics. He also added 34 points. While Chamberlain won the individual statistical battles against Russell, he often lost the war. He finished with two championships in his career, while Russell collected 11.
Chamberlain played 14 years in the NBA. He headed West with the Warriors when the team relocated to San Francisco but then headed back to Philadelphia to play for the 76ers when the Warriors traded him in the middle of the 1964-65 season. The Warriors faced financial instability, and after a tough start to the season, they sent Chamberlain back home to the 76ers.
Chamberlain's career was a highlight reel unmatched by anyone.
He led the NBA in scoring during each of the first six years of his career. In his third season, he averaged 50.4 points and 25.7 rebounds. He also averaged 48.5 minutes for the season, even though NBA games are just 48 minutes long.
Chamberlain's most famous game came on March 2, 1962, when the Warriors defeated the New York Knicks 169-147. The big man racked up a record-setting 100 points and 25 rebounds in the victory.
He ended his career by playing five seasons with the Los Angeles Lakers. In his first year with LA, he reached the NBA Finals, falling to the Celtics in seven games. In the 1971-72 season, Chamberlain led the Lakers to a championship, where they defeated the New York Knicks in five games. Chamberlain was named the MVP of the Finals.
Chamberlain led the league in rebounding 11 times. During the 1967-68 season, he also led the NBA in assists. He earned All-NBA honors 10 times and was inducted into the Naismith Memorial Basketball Hall of Fame in 1979.
Wilt Chamberlain's NBA awards and achievements
Statistically speaking, there's nobody better than Chamberlain.
He's a player who doesn't get enough love when it comes to the NBA's GOAT conversation. Much of that has to do with Chamberlain having just two championship rings. Typically, Michael Jordan and LeBron James dominate the greatest-of-all-time talk, but James has just two more titles despite playing five more seasons. James' individual stats also don't compare to Chamberlain's. Chamberlain won four MVPs, none occurring in his best year during the 1961-62 season.
Hall of Fame (1979 inductee)
50th Anniversary All-Time Team inclusion
75th Anniversary Team inclusion
No. 13 jersey retired by the Philadelphia 76ers, Golden State Warriors, Los Angeles Lakers, and Harlem Globetrotters
Two-time NBA champion (1967, 1972)
1959-60 Rookie of the Year
1960 All-Star Game MVP
NBA Finals MVP (1972)
13-time All-Star (1960-69, 1971-73)
Seven-time All-NBA First-Team selection (1960-62, 1964, 1966-68)
Three-time All-NBA Second-Team selection (1963, 1965, 1972)
Two-time All-Defensive First-Team selection (1972-73)
NBA total assists leader (1968)
Most points in one game (100)
Most rebounds in one game (55)
Seven-time scoring champion (1960-66)
11-time rebounding champion (1960-63, 1966-69, 1971-73)
Wilt Chamberlain stats
Nobody in the history of the NBA filled out a stat sheet quite like Chamberlain.
He averaged better than 21 rebounds per game for each of the first 10 years of his career. For the first seven years, his worst scoring average for a season was 33.5 points per game. During the 1961-62 season, Chamberlain put up 50.4 points and 25.7 rebounds per contest.
| Season | Games | PTS | REB | AST | FG% | MPG |
| --- | --- | --- | --- | --- | --- | --- |
| 1959-60 | 72 | 37.6 | 27.0 | 2.3 | .461 | 46.4 |
| 1960-61 | 79 | 38.4 | 27.2 | 1.9 | .509 | 47.8 |
| 1961-62 | 80 | 50.4 | 25.7 | 2.4 | .506 | 48.5 |
| 1962-63 | 80 | 44.8 | 24.3 | 3.4 | .528 | 47.6 |
| 1963-64 | 80 | 36.9 | 22.3 | 5.0 | .524 | 46.1 |
| 1964-65 | 73 | 34.7 | 22.9 | 3.4 | .510 | 45.2 |
| 1965-66 | 79 | 33.5 | 24.6 | 5.2 | .540 | 47.3 |
| 1966-67 | 81 | 24.1 | 24.2 | 7.8 | .683 | 45.5 |
| 1967-68 | 82 | 24.3 | 23.8 | 8.6 | .595 | 46.8 |
| 1968-69 | 81 | 20.5 | 21.1 | 4.5 | .583 | 45.3 |
| 1969-70 | 12 | 27.3 | 18.4 | 4.1 | .568 | 42.1 |
| 1970-71 | 82 | 20.7 | 18.2 | 4.3 | .545 | 44.3 |
| 1971-72 | 82 | 14.8 | 19.2 | 4.0 | .649 | 42.3 |
| 1972-73 | 82 | 13.2 | 18.6 | 4.5 | .727 | 43.2 |
| Career | 1,045 | 30.1 | 22.9 | 4.4 | .540 | 45.8 |
Wilt Chamberlain vs. Bill Russell
Whenever Wilt Chamberlain and Bill Russell met on the court, it was must-see basketball. Two of the biggest names in the game were literally the centers of attention.
Chamberlain was the offensive machine. He put up points like no other. Russell went the opposite route. He made defense a priority. Head-to-head matchups between the two big men were entertaining. Chamberlain often won the battle of the box score, putting up fantasy-like numbers. Russell often won the game.
Russell, who had much better talent around him than Chamberlain ever did, finished his career with 11 championships. Chamberlain had two. Russell's teammate, John Havlicek, said Russell had no problem giving up tons of points to Chamberlain as long as the Celtics left with a victory.
"It wasn't a matter of Wilt-versus-Russell with Bill," Havlicek once told Michael D. McClellan of Celtic Nation. "He would let Wilt score 50 if we won, and there were times when that was the case. The most important things to Bill were championships, rings, and winning. He was never after the personal stats."
Havlicek said the biggest difference between the two stars was that Russell made his teammates better. Chamberlain didn't. 
"Wilt could raise the level of his game," Havlicek said. "He could do things that were eye-popping when you reviewed the box score, but he could never figure out how to make his teammates around him better. Bill was always there to win the important possessions, to grab the key rebounds, to make the key blocks, to trigger key fast breaks. 
"He played a completely different game than Wilt. It was a mental game, a psychological game. And it was a big weapon whenever Bill went up against Wilt, because in Wilt's mind, Bill already had Wilt's number. The battle was already won before it ever started. Wilt would never admit it, but Bill knew he was in Wilt's head." 
Wilt's 100-point game
On March 2, 1962, Chamberlain did the unthinkable by scoring 100 points in a single game. The Philadelphia Warriors played the New York Knicks at Hershey Sports Arena in Hershey, Pennsylvania, and Chamberlain put on quite a show.
While Chamberlain was lighting it up throughout, fans didn't begin to take notice until the fourth quarter despite Chamberlain having scored 28 points in the third quarter to bring his game total to 69. Why should they? Earlier in the season, Chamberlain had 78 points in a triple-overtime game. He also had 73 in a non-overtime game two months before. In fact, in three games earlier in the week, Chamberlain had finished with 67, 65, and 61 points.
Fans were more impressed with Chamberlain's foul shooting in this game. In his two previous NBA seasons, he shot 58% and 50% from the free-throw line. This night, he went to the line 32 times. He made 28.
With eight minutes to play, Chamberlain hit a fadeaway jumper from the foul line that gave him 79 points, breaking his own record for most points in an NBA game.
According to Cherry, the Knicks repeatedly fouled the Warriors in the backcourt to make sure Chamberlain didn't get the ball. Offensively, they held the ball for nearly the full 24 seconds of the shot clock. Still, Chamberlain got his points, slamming home his 89th point with three-and-a-half-minutes to go.
With 1:19 remaining, York Larese set up Chamberlain for another dunk that gave him 98 points on the night. After the Knicks' Richie Guerin was fouled and made both shots, tension filled the arena.
With Chamberlain in the pivot and hounded by Knicks defenders, Joe Ruklick got the ball inside to Chamberlain, who missed his shot but grabbed his own rebound. He missed again. The Warriors' Ted Luckenbill managed to come up with the ball and passed it back out to Ruklick.
Ruklick found Chamberlain under the basket and lobbed the ball toward the hoop. Chamberlain snagged it with both hands and jammed it home for his 100th point with 46 seconds left. That ball was given to Philadelphia's equipment manager, Jeff Millman, who put it in a duffel bag in Chamberlain's locker. The final 46 seconds were played with a different ball.
Todd Caso, a producer for NBA Entertainment, said Chamberlain played the final 46 seconds standing at midcourt.
"People have told me that after he made the 100th point and, once the crowd was cleared from the floor and the game resumed, he stood at center court," he said, according to Cherry. "He didn't follow the ball either way. He didn't want to make 101 or 102 points."
Chamberlain set nine records in that game. Among them were:
Most points in a game (100)
Most field goals in a game (36)
Most shots taken (63)
Most points in a half (59)
Most foul shots made (28)
Despite the fanfare surrounding Chamberlain, teammate Al Attles may have had the quote of the night.
Attles was more of a defensive-minded player and was never known for his offense. He was Philadelphia's second-highest scorer with 17 points on 8-of-8 shooting from the floor and went 1-of-1 from the foul line.
"Big Fella," he told Chamberlain, per Cherry. "I'll have a mental block for the rest of my life. I don't miss a shot, and nobody even talks to me."
Wilt Chamberlain nicknames
Chamberlain had several nicknames, many of which revolved around his height.
Dippy, Dipper, or The Big Dipper?: According to the Philadelphia Inquirer, when Chamberlain was growing up on Salford Street in West Philly, friends and family called him "Dippy" or "Dipper." That had nothing to do with his ability to dunk a basketball. It was more because he was so tall that he had to duck wherever he went. Whether he was going through a doorway or talking to friends, Chamberlain always had to slouch or duck.
Chamberlain was always self-conscious about his height.
"He was always slouching over because he was not very proud," longtime friend John Chaney once recalled, per The Inquirer. "It was a terrible, terrible thing to be tall because people would pick at you."
When he came into the NBA, "Dippy," "Dipper," and even "Dip" became "The Big Dipper."
Wilt the Stilt: Chamberlain had plenty of nicknames throughout his career and wasn't fond of many, including "Wilt the Stilt." Any name that pertained to his 7-foot-2 frame was not a personal favorite.
Goliath: The same that was said about "Wilt the Stilt" holds true with "Goliath." If it was height-related, Chamberlain probably wasn't a big fan of the nickname.
"Even though he was a very deep and intelligent person, people didn't really talk to him about anything important," David Richman, the son of Chamberlain's lawyer who became a close friend, told The Inquirer. "He'd enter a room, and they'd say things, like, 'Hey, how's the weather up there?' It was a strange life."
Top Wilt Chamberlain stories
Chamberlain's life on and off the basketball court was the subject of several fascinating stories. Here are some of Sportscasting's top stories about the legendary center:
Chamberlain's rivalry with Russell
Chamberlain and Russell were the top two centers in the game and developed quite the rivalry over the course of their careers. Whenever the two stars squared off on the court, it was must-see basketball.
1. Wilt Chamberlain Won the Battle, but Bill Russell Won the War the Last Time the Celtics and Warriors Met in the NBA Finals
Chamberlain may have outscored the Boston center by a wide margin, but Russell's Celtics usually came out on top when their teams faced each other.
2. John Havlicek Once Pointed Out the Biggest Difference Between Bill Russell and Wilt Chamberlain
Former Boston Celtics star John Havlicek believed the biggest difference between the two stars was that Russell made his teammates better, while Chamberlain racked up the stats.
3. Bill Russell Threatened to Retire Unless He Made 1 More Dollar Than His Arch-Rival Wilt Chamberlain
Russell and Chamberlain were the ultimate competitors, to the point that it came down to a dollar on whether or not Russell would retire.
4. Wilt Chamberlain Loved Bill Russell but Called Him a Lousy Holiday Guest
Off the court, Russell and Chamberlain were far from rivals.
Chamberlain's dominance on the court
1. Wilt Chamberlain Deserves More Respect in the NBA GOAT Conversation With Michael Jordan and LeBron James
Chamberlain's numbers are the best in the business, but why is he never in serious consideration for the title of best player in NBA history?
2. Wilt Chamberlain Dominates the NBA's All-Time Scoring List, Even Without His 100-Point Game
On March 2, 1962, Chamberlain wowed the NBA world with his 100-point game. Even without that masterpiece, his offensive numbers are right there with the best of them.
3. How Did Wilt Chamberlain Average 48.5 Minutes per Game for the Warriors the Same Year He Set the NBA Single-Season Scoring Record?
How is it possible that Chamberlain averaged 48.5 minutes for an entire season when the NBA game is only 48 minutes long?
4. Wilt Chamberlain Was Incredible Even When He Scored Zero Points in a Game
On the rare occasion when his offense lacked, Chamberlain was still able to dominate on the basketball court.
Wilt Chamberlain FAQ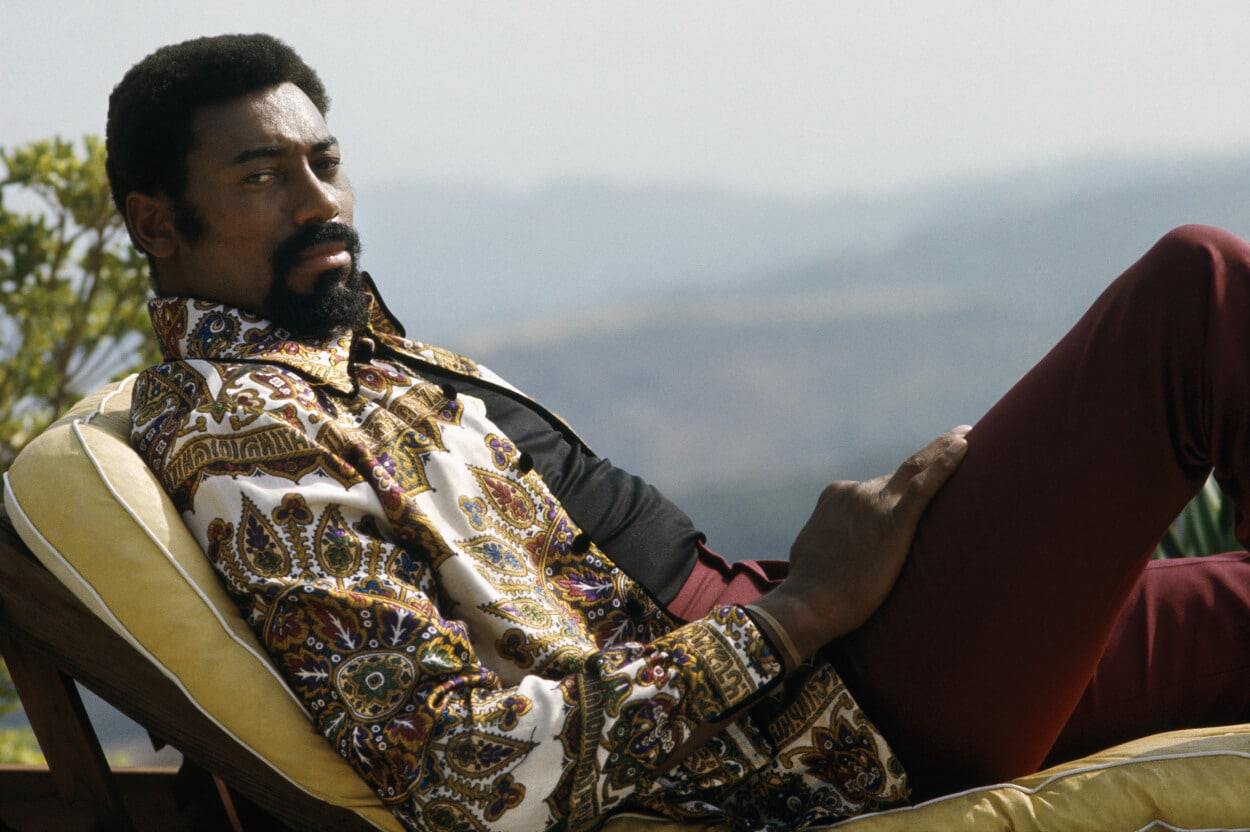 Where was Wilt Chamberlain born?
Wilt Chamberlain was born in Philadelphia, Pennsylvania. He was the son of Olivia Ruth Johnson and William Chamberlain.
When did Wilt Chamberlain die?
Wilt Chamberlain died on Oct. 12, 1999. He was 63.
How tall was Wilt Chamberlain?
Wilt Chamberlain was 7-foot-1.
How much did Wilt Chamberlain weigh?
Wilt Chamberlain weighed 275 pounds during his playing days.
Where did Wilt Chamberlain go to college?
Wilt Chamberlain played two years of college basketball at Kansas. He attended the school from 1956 to 1958.
When was Wilt Chamberlain drafted?
Wilt Chamberlain was drafted by the Philadelphia Warriors with the third overall pick (territorial selection) in the 1959 NBA Draft.
What team did Wilt Chamberlain play for in the NBA?
Wilt Chamberlain played for the Philadelphia/San Francisco Warriors from 1959 to 1965. He also played for the Philadelphia 76ers from 1965 to 1968, and he played for the Los Angeles Lakers from 1968 to 1973.
Did Wilt Chamberlain win Rookie of the Year?
Wilt Chamberlain won Rookie of the Year and was also named MVP in his first year in the NBA.
How many times did Wilt Chamberlain win MVP?
Wilt Chamberlain won the award four times. He won it in 1960, 1966, 1967, and 1968. He is one of three players (Bill Russell and Larry Bird) to win the MVP in three straight seasons.
How many rings does Wilt Chamberlain have?
Wilt Chamberlain captured two NBA titles, winning in 1967 and 1972.
Is Wilt Chamberlain in the Hall of Fame?
Wilt Chamberlain was inducted into the Naismith Memorial Basketball Hall of Fame in 1979.
What number did Wilt Chamberlain wear in the NBA?
Wilt Chamberlain wore No. 13 for each team he played.
What was Wilt Chamberlain's net worth at the time of his death?
According to Celebrity Net Worth, Chamberlain had a net worth equal t $10 million at the time of his death in 1999.