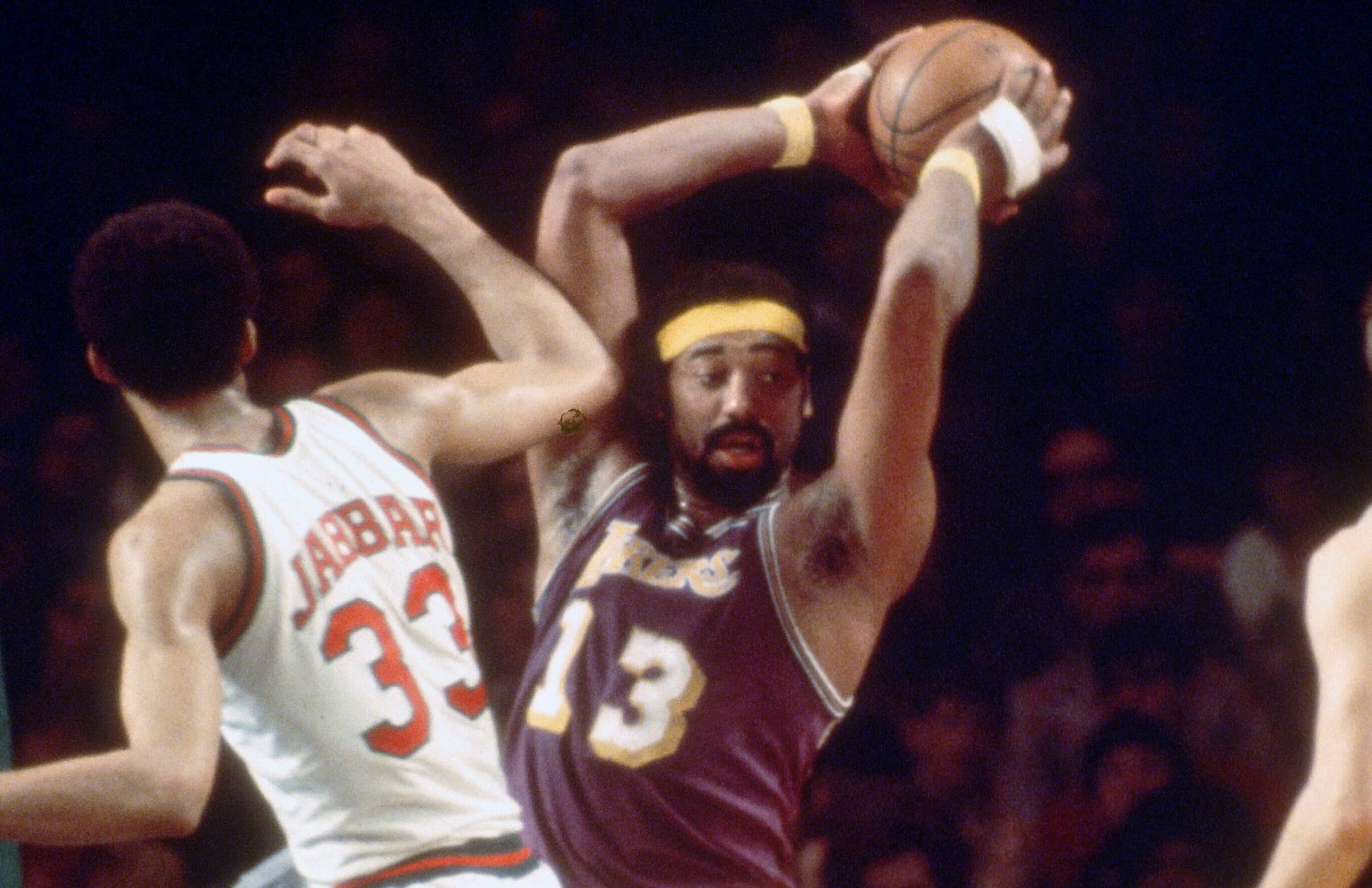 Of Wilt Chamberlain's Numerous NBA Records, His 100-Point Game Isn't the Most Impressive
Wilt Chamberlain owns some serious NBA records, but his 100-point game isn't the most impressive.
Nearly 50 years after he played his last NBA game, Wilt Chamberlain still occupies a significant portion of the record books.
The Hall of Fame center owns plenty of remarkable marks that likely will never be broken. His most famous feat came on March 2, 1962, when he torched the New York Knicks for 100 points, breaking his own record for most points in a game. While it's highly unlikely anyone will ever match Chamberlain's century mark, it's not the most impressive record he owns.
Nobody has better NBA stats than Wilt Chamberlain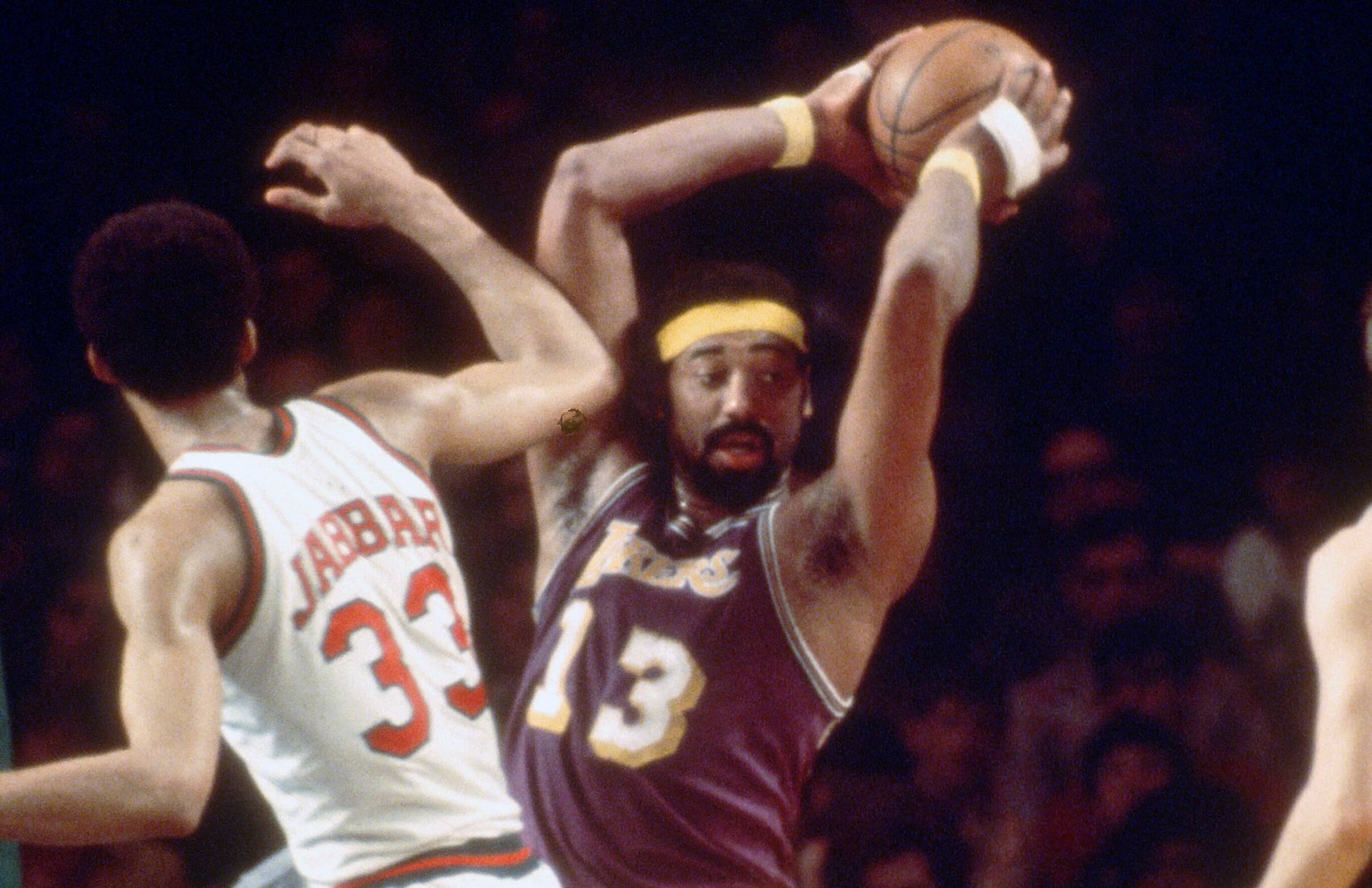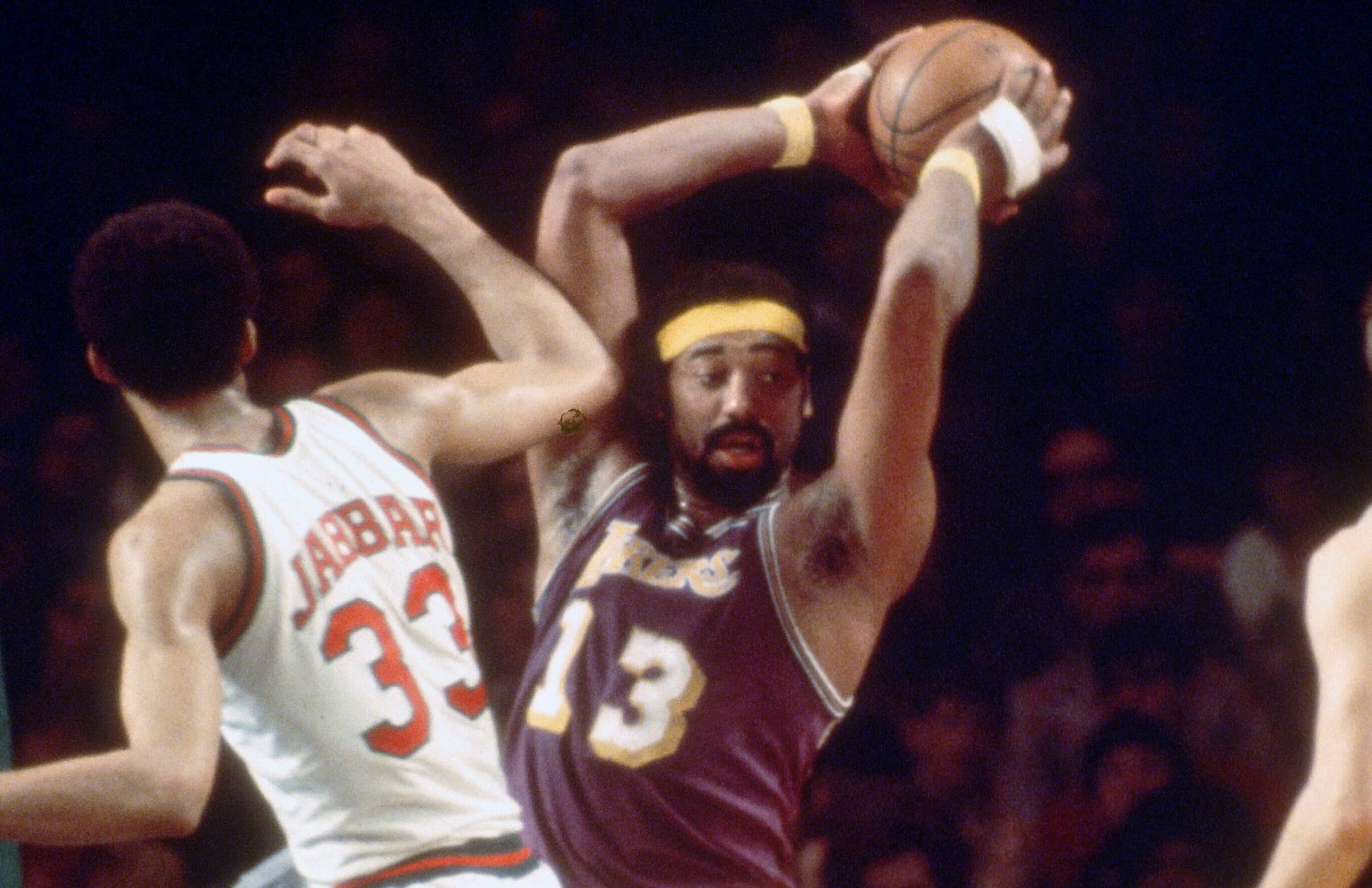 Chamberlain doesn't get enough credit when it comes to the all-time greats. When talking about the NBA GOAT, Chamberlain's name rarely pops up. Is it because he has just two championship rings? He only has two fewer than LeBron James, who is always in the GOAT conversation. James has played five more seasons than Chamberlain.
Is it because he played when there were half the teams that are in the league today? It's tough to buy that one with today's watered-down NBA, where players, like James, pick and choose where they want to play and who they'll play with.
At 7-foot-1, 275 pounds, Chamberlain was an athletic freak. Talented on both sides of the ball, he put up numbers that likely will never be seen again. During the first four years of his NBA career, Chamberlain led the league in both rebounding and points.
In his third year, Chamberlain averaged better than 50 points (50.4) for the season. He did so while pulling down 25.7 rebounds. It was during that 1961-62 season when Chamberlain did the unthinkable and put up 100 points in a 169-147 win over the Knicks. Chamberlain racked up 4,029 points in the season.
In his career, Chamberlain had 50 points or better in 118 regular-season games. To put that in perspective, Michael Jordan is second on the list. He did it 31 times. There were 32 games that Chamberlain had 60 points or better. Kobe Bryant is second with six.
Chamberlain's most incredible record isn't his 100-point game
Chamberlain's list of NBA records goes on and on. In December 1961, he went seven straight games with 50 or more points. It took the big guy 499 games to reach 20,000 points for his career. It took Jordan, who many believe is the best player ever, 620 games.
While it's clear Chamberlain could put up the points with the best of them, the most important record of his illustrious career has nothing to do with scoring.
During that 1961-62 season, when he averaged 50.4 points for the year and had his 100-point game, he had a more remarkable feat. Chamberlain averaged 48.5 minutes per game for the year. It's a pretty significant stat since NBA games are just 48 minutes long.
Chamberlain played all 80 games that season. He nearly played every minute. The Philadelphia Warriors center played all but 8:33 of the entire season. On Jan. 3, 1962, Chamberlain was slapped with a technical foul by referee Earl Strom with 8:33 remaining in a game against the Los Angeles Lakers. According to the game report from Norm Drucker, the other official that night, Chamberlain complained about a call and then got personal with Strom, who hit him with a tech.
Moments later, Chamberlain "made reference to Earl Strom's old mother," Drucker said, per The New York Times. When Chamberlain "yelled at Strom that he must be gambling on the game," Chamberlain earned his second technical and an automatic ejection. Drucker gave Chamberlain a third technical after "additional sequences of profane words" from Wilt.
That 8:33 was all the time he missed all season. Seven games that year went into overtime, accounting for the extra half-minute of his average per game. One game went into double overtime and another went three overtimes. While Chamberlain was aggressive and physical, he was disciplined. Not only did he never foul out of a game that season, he never fouled out in any of the 1,045 games he played.
With "load management" and players often taking days off to nurse minor injuries these days, no player will ever come close to Chamberlain's most impressive record of averaging 48.5 minutes per game.