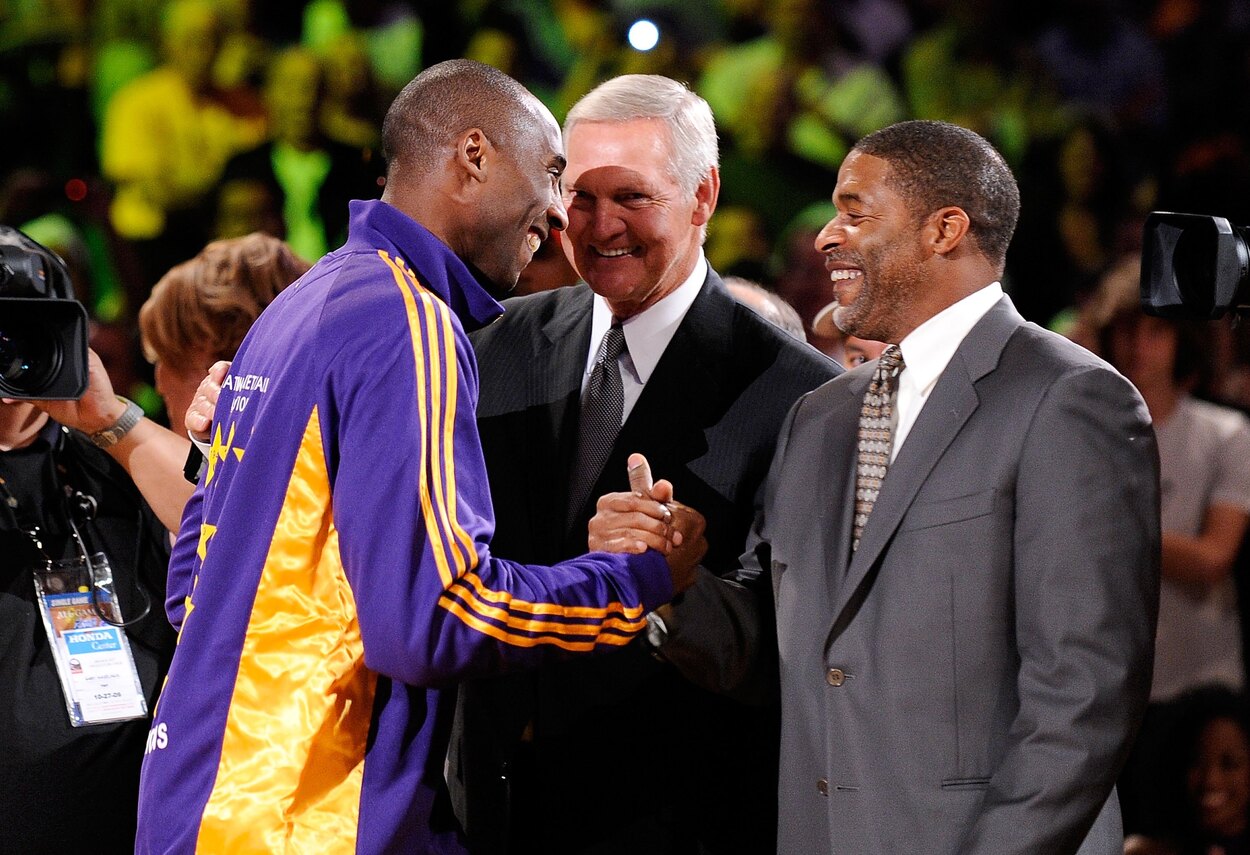 Jerry West Sunk to an Unthinkable Low to Rid the Lakers of Norm Nixon
During his early years as general manager, Jerry West went through desperate measures to get Norm Nixon off the Los Angeles Lakers.
The Los Angeles Lakers dynasty of the 1980s sparks thoughts of Magic Johnson, Kareem Abdul-Jabbar, and James Worthy. Though the earlier stages of "Showtime" featured the likes of Jamaal Wilkes, Jim Chones, and Norm Nixon.
Throughout his six seasons with the Lakers, Nixon served as the perfect on-court complement to Magic. Together, the backcourt duo won two championships and helped create LA's high-powered offense. But that wasn't good enough for Jerry West.
The longtime Laker coached Nixon for two seasons and became the GM later in the guard's tenure. While the on-court results were satisfactory, Nixon's overall attitude rubbed some the wrong way, none more so than West. So in a desperate act, the Logo pulled out all the stops in order to get the controversial guard off the team.
Norm Nixon was a pivotal player for the Showtime Lakers but often clashed with Jerry West
Before Johnson showed up as the top overall pick in 1979, Nixon was running the show as LA's primary playmaker. He did so for two seasons under Coach West, who somewhat reluctantly started the gig a year before Nixon's arrival.
Since the moment Nixon entered camp as a 6-foot-2 guard from little-known Duquesne, the two went about as well together as peanut butter and dynamite.
"Their relationship was very antagonistic," former Laker Ron Carter told Jeff Pearlman in the book Showtime: Magic, Kareem, Riley, and the Los Angeles Lakers Dynasty of the 1980s. "[Norm] had a huge ego and he was our leader. As a coach, Jerry wanted to be the leader, and he and Norm bumped heads daily."
"It wasn't unusual for Jerry to call a timeout, call a play, and have Norm change it as we're walking onto the court," Carter added. "Norm lived to contradict him."
One of Norm's problems evaporated when West resigned in 1979 and moved to the front office. But his reign as the starting point guard ended the second Magic came in and dazzled his teammates and coaches.
"Jealousy is ugly," guard Michael Cooper said in Showtime. "And we all knew Norman was really jealous."
Despite being forced to switch to the other guard spot, Nixon thrived next to Johnson. Between 1979 and 1982, the two-time All-Star averaged 17.4 points and 8.2 assists in 37.9 minutes per game. He was also a model of consistency, playing in 243 of a possible 246 regular-season contests within those three seasons.
West did the unthinkable to try to get Nixon off the team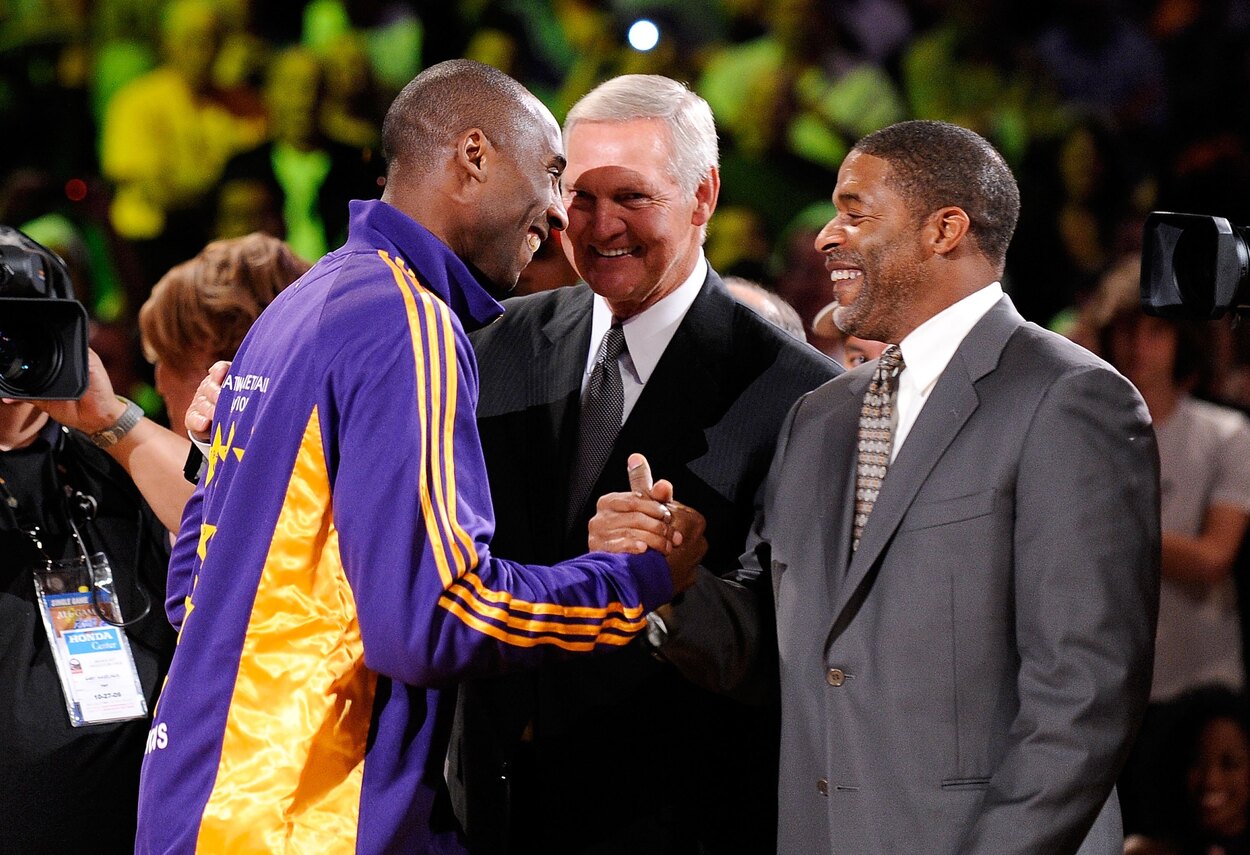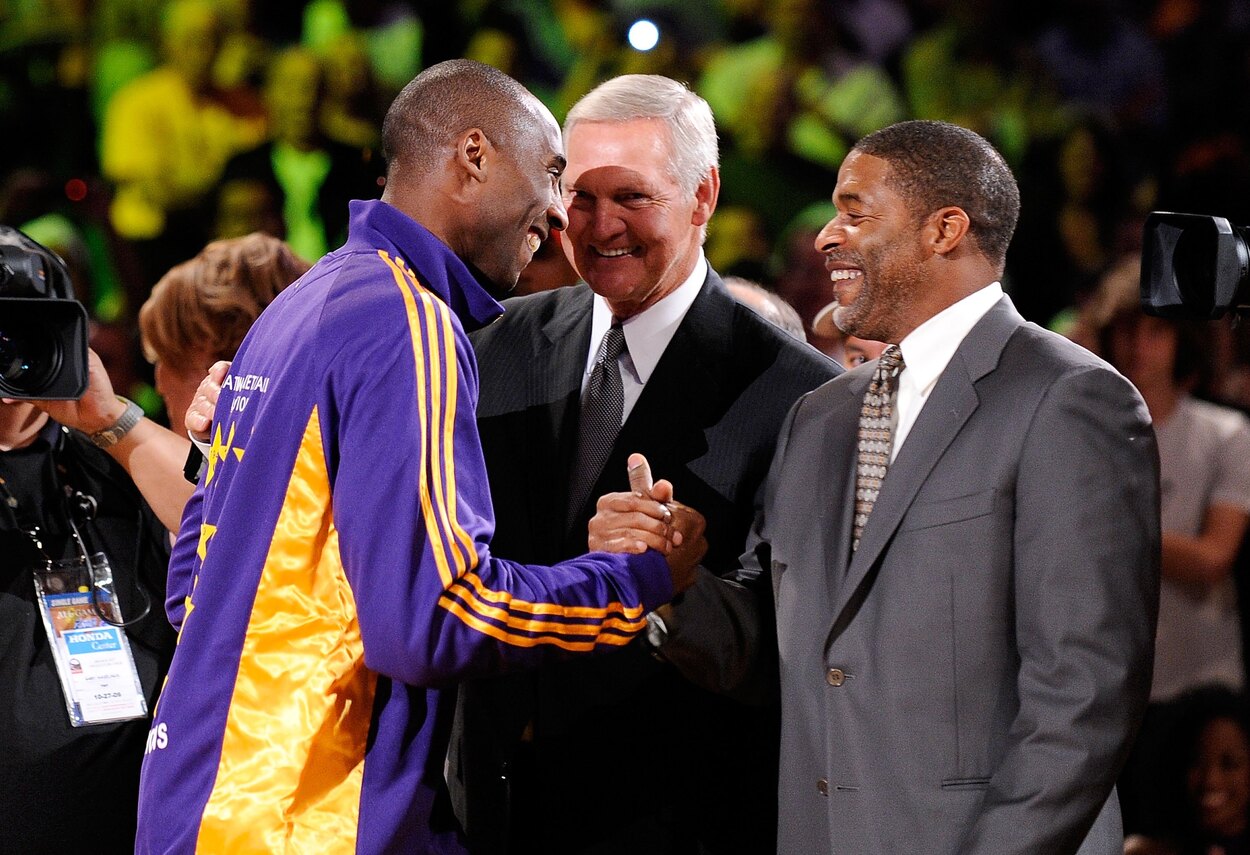 Winning aside, Nixon still managed to clash with Johnson and West, who became the Lakers' general manager in 1982. As much as the Hall of Famer would have loved to move on from his diva shooting guard immediately, LA had just won its second title in three seasons.
But during the 1982-83 campaign, West no longer believed the juice was worth the squeeze. While Nixon was talented, he was also perceived as high maintenance and egotistical. Not to mention, the GM suspected Nixon was using cocaine on a regular basis.
What followed was the ultimate betrayal between executive and teammate, as West made a decision that zapped whatever iota of respect he and Nixon shared for one another (h/t: Showtime).
"Combining pragmatism and paranoia, West hired a private investigation agency to follow Nixon and file a detailed report on his behavior. … Throughout the second half of the season, Nixon unknowingly had people trailing his car, watching his house, keeping tabs on his every move. 'I had no idea,' he said. 'When I found out, it really shook me.'"

Jeff Pearlman
Weeks into the top-secret mission, the P.I. finally confessed his actions to Nixon. The following day, the guard stormed into West's office and demanded an explanation. Pearlman detailed the interaction; one that contained no remorse from West.
"You have people following me?" [Nixon] said. "Are you kidding me?"
"You've been hanging out with some drug dealers," [West] replied. "And we know that you do a lot of drugs."
For what it's worth, West's attempt to catch Nixon in the act was unsuccessful. All it did was alienate Nixon even more and ensure his time in LA was all but over.
Norm Nixon's eventual departure worked out well for Jerry West and the Lakers
As you can expect, Nixon wasn't long for LA. And after the Lakers were humiliated in a four-game sweep by the Philadelphia 76ers in the 1983 NBA Finals, West finally had an excuse to make changes.
On Oct. 10, 1983, Nixon (along with Eddie Jordan and a second-round pick) were sent a couple of hours south to the San Diego Clippers in exchange for Swen Nater and the draft rights to rookie Byron Scott. The 6-foot-3 Scott wound up becoming the anti-Nixon: Great three-point shooter, plus defender, and low maintenance.
For the next 10 seasons, Scott would become a crucial part of the Showtime Lakers, winning three rings with his hometown club. Meanwhile, Nixon put up respectable numbers for three years with the Clippers before injuries ravaged his career.
The transition from Norm Nixon to Byron Scott gave LA some much-needed youth along with a chemistry makeover. But the means taken by West to achieve it were villainous, to say the least.
All statistics courtesy of Basketball Reference.