Jim McMahon Got Death Threats the Week of Super Bowl 20, Then Had 2 More From Teammates Before the Game
The 1985 Chicago Bears defense is right there with the best of all time. Quarterback Jim McMahon engineered an offense that complemented that defense well and helped earn the Bears a Super Bowl title. McMahon was an outspoken player, sometimes too outspoken. That got him into some trouble before Super Bowl 20 against the New England Patriots.
Jim McMahon received death threats before Super Bowl 20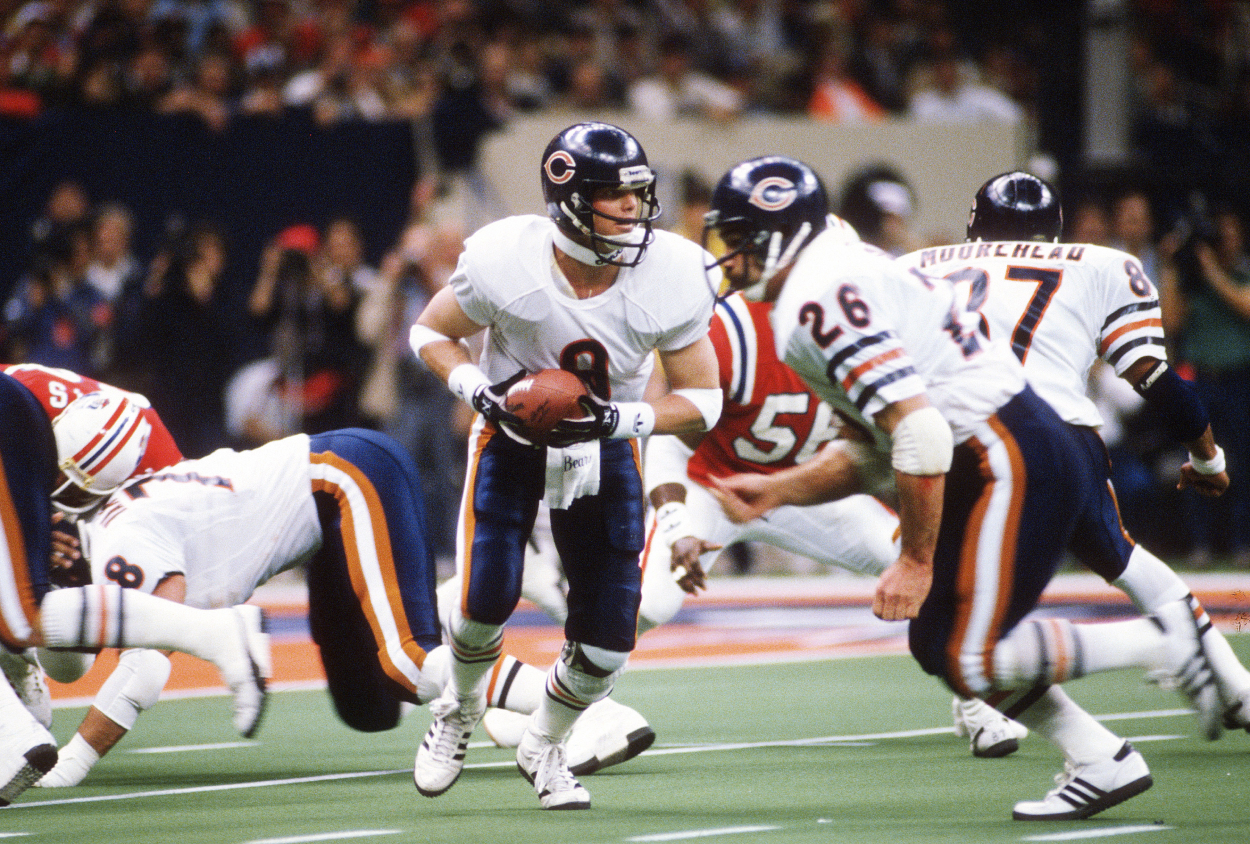 McMahon had a heck of a week leading up to Super Bowl 20. Never one to turn down a good time, he may have had too much fun in New Orleans. According to GQ, there was a whole lot of drinking and partying going on. One night, he received many phone calls at his hotel from strangers, who were ripping him apart for allegedly insulting the people of New Orleans.
McMahon had said no such thing. A local TV reporter had gone on the air and reported it to be true without verifying. There were public protests over those alleged comments. The quarterback received several death threats before the game. He took them seriously.
He changed his number during the practices leading up to the game, fearing snipers.  "It was f*cking hell," he said. "I've seen Black Sunday and all those movies. If somebody wants to kill your ass, they're going to get a gun and do it."
McMahon got two more death threats from teammates
While McMahon practiced the whole week leading up to Super Bowl 20, he was uneasy about it with those lingering death threats. His teammates were also a little on edge, according to The Athletic. Most of his teammates kept their distance from him during any outside practices.
There were two players, however, who didn't shy away from their offensive leader. Steve McMichael and Dan Hampton were two defensive linemen who weren't afraid to stick by their quarterback. McMichael and Hampton, despite their physical presence and their toughness, had a sense of humor. They weren't afraid to show it during those tense moments of practice.
During one of those practices, the duo called McMahon over. They told him to try to stay focused on the game plan and not worry about some outsider making a threat to his life. "Don't worry about that death threat," Hampton told him. "But if you don't play well on Sunday, the two of us will kill you."
Steve McMichael keeps that sense of humor during ALS diagnosis
The Bears went on to crush the New England Patriots 46-10 in the Super Bowl. The defense dominated as expected, and McMahon led the way on offense. McMichael, one of the leaders of that defense, was recently diagnosed with ALS. A man who used to deliver the big hits was given the hard-hitting news in early 2021.
McMichael has seen his life drastically change. He had to rely on someone feeding him. He spends most of his time in his wheelchair. That dominating defensive figure who was hunting down quarterbacks and anchoring the defensive line on what might be the best defense ever in the NFL is a shell of himself. "I promise you, this epitaph that I'm going to have on me now? This ain't ever how I envisioned this was going to end," he recently told The Chicago Tribune.
While McMichael does face the fight of his life, he maintains that sense of humor he's always had. "I thought I was ready for anything," McMichael says. "But man. This will sneak up on you like a cheap-shotting Green Bay Packer."