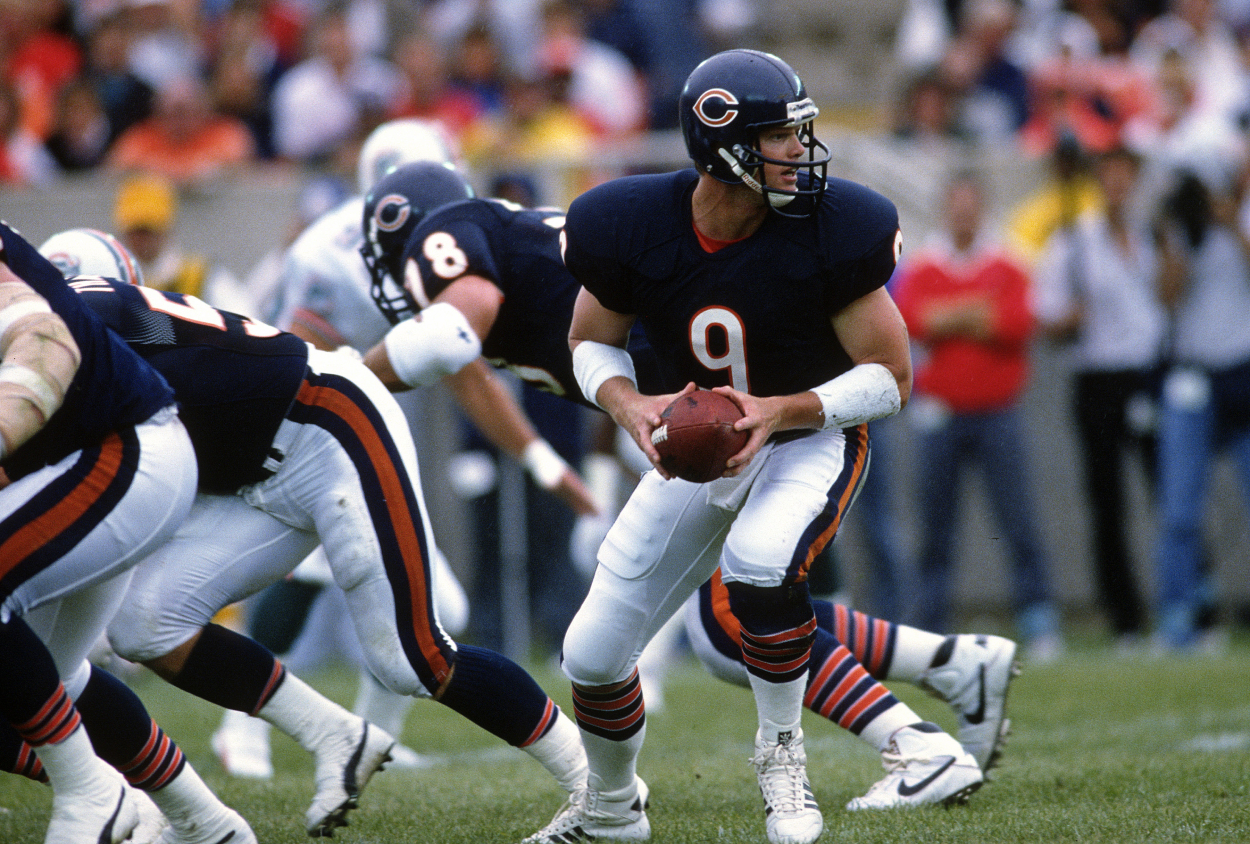 Jim McMahon Will Make Bears Fans Cringe and Packers Fans Smile With Recent Comments
Jim McMahon recently made some comments that won't sit well with Chicago Bears fans.
Jim McMahon has always been a straight shooter. Maybe too straight. His April comments probably won't sit well with Chicago Bears fans, but they will certainly make Green Bay Packers fans happy.
Jim McMahon is a Chicago Bears icon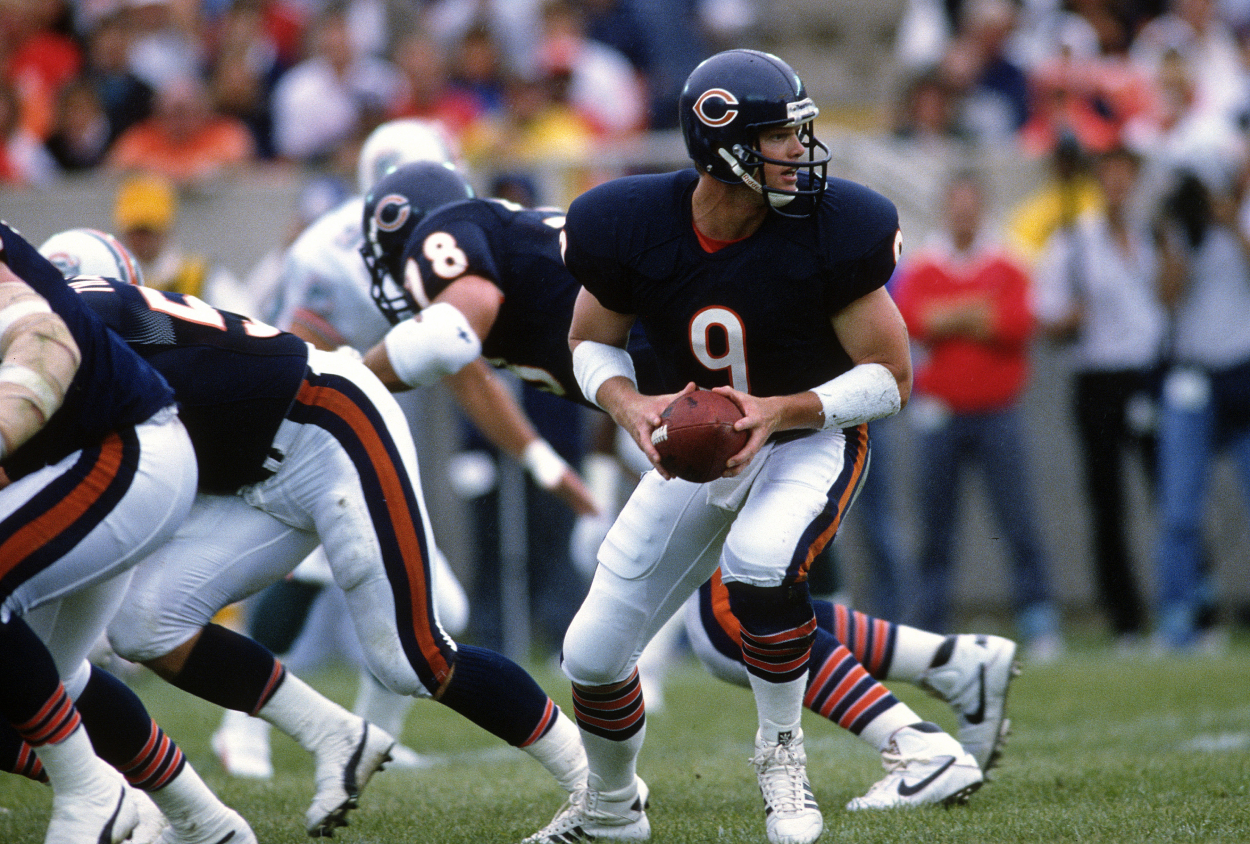 Although the 1985 Bears Super Bowl team was widely known for its defense, the offense was no slouch. Led by McMahon, the Bears averaged 28.7 points per game. He and the Bears put together one of the best seasons in NFL history.
The '85 Bears rank right up there with the best NFL teams of all time. They went 15-1 during the regular season, falling to the Miami Dolphins in a game McMahon did not start. McMahon thrived in 1985, going 11-0 as a starter and making his lone Pro Bowl. During his career in Chicago, he had one losing season. That came in his rookie year when he went 3-4 as a starter.
Statistically, McMahon isn't considered one of the best quarterbacks to play the game, but he provided the Bears with a winner at the position. Chicago has struggled at quarterback since McMahon left. Jay Cutler was the only quarterback to provide any sense of stability for the Bears, playing eight years with the team. He only produced two winning seasons during that stretch.
Jim McMahon doesn't appear to be too happy with the Chicago Bears
After playing his college football at BYU, the Chicago Bears selected McMahon with the fifth pick in the 1982 NFL draft. He spent seven seasons with the Bears, going 46-15 as a starter.
During an April interview with Fat Mike Chicago Sports Show, McMahon was asked about the Bears' upcoming draft plans. He was blunt about his feelings for his former team. "I'll be quick," he said. "I don't even watch them. Don't care. I wouldn't know what they need or who they're thinking of drafting."
McMahon was traded to the San Diego Chargers after the 1988 season. He said he was happy to get out of Chicago. "I was asked to write a book in the summer of '85," he said. "I didn't say very nice things about the owner, and I think that was the biggest reason (for the trade). I think they wanted to trade me in 86, 87, and 88, but I don't think (head coach Mike) Ditka felt like he had somebody he could go to war with.
"I stuck around for another three years after the Super Bowl. I wasn't real high on the owner, and he wasn't real high on me. I was kind of glad to get out, plus Ditka and I weren't getting along at all. Things got pretty ugly there toward the end. It was time to go.
McMahon said he loved the city, and he would always go back in the offseason. He just wasn't a big fan of the organization. He made that clear later in the interview, specifically referencing their quarterback situation. "That's where quarterbacks go to die," he said.
McMahon said the best organization he ever played for was the Green Bay Packers
McMahon bounced around after his seven years with the Bears. He spent one year with the Chargers and then played for the Philadelphia Eagles, Minnesota Vikings, Arizona Cardinals, and Green Bay Packers. He was also a member of the Cleveland Browns but never played in a game.
Despite the success he had in Chicago, McMahon said the best franchise he ever played for was the Bears' biggest rival – the Packers. "We did have a good time," he said of his time in Green Bay. "Lot of good guys up there, great atmosphere. It was the best organization that I've played for of the seven teams that I got to play for, by far.
"From top to bottom, great people. From the equipment guys all the way up to whoever's the main guy up there now. Everybody gets treated the same. They treat you great up there."