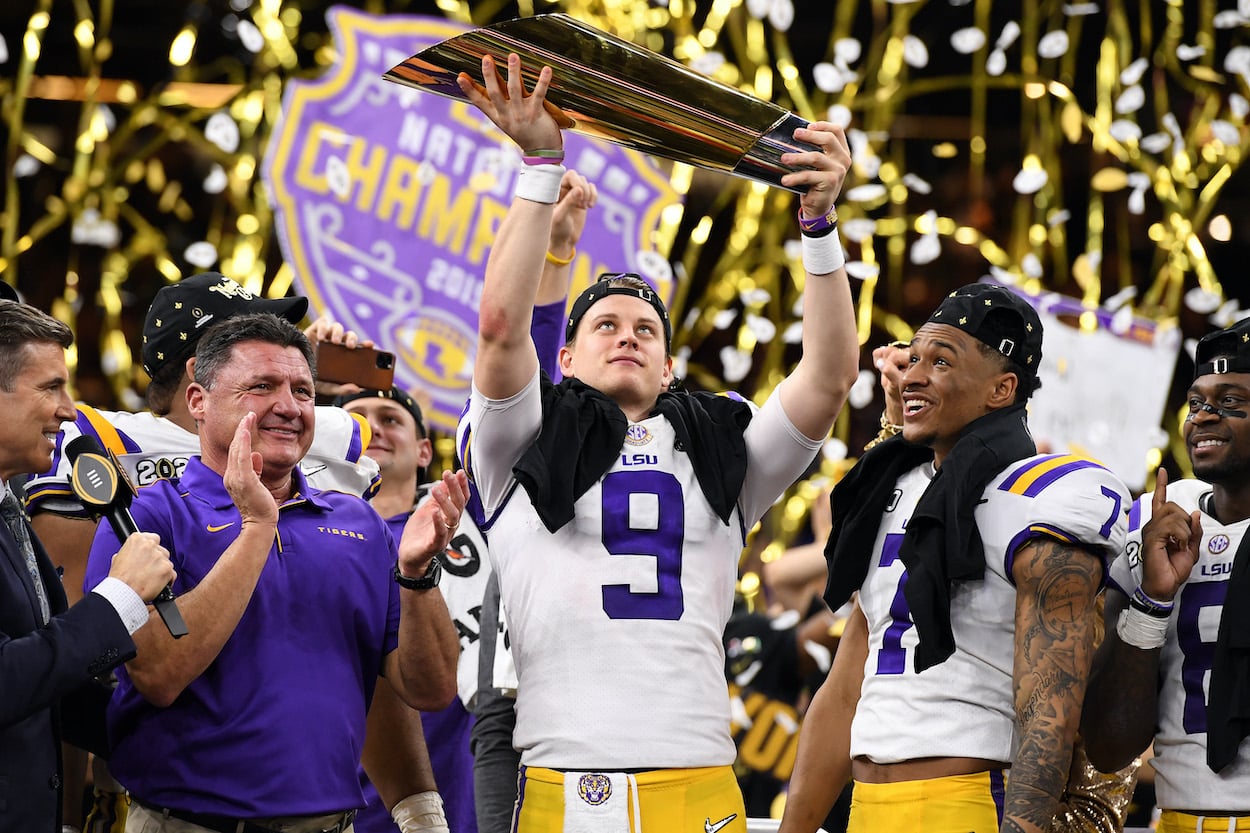 Joe Burrow Nearly Got Arrested for Smoking Celebratory Cigars After Leading LSU to a National Championship
Joe Burrow's iconic national championship celebration nearly got him in big trouble.
Everyone who followed Joe Burrow's dominant run with LSU to a national championship in 2020 remembers the epic celebration that ensued after the title game. There were impressive dance moves, wads of cash being thrown around by former Tiger Odell Beckham Jr., and dozens of cigars filling up the Mercedes-Benz Superdome locker room with the smell of victory.
That smell, and the smoke associated with it, did end up getting Burrow and his teammates in a bit of trouble, though. In a recent interview, Burrow admitted he nearly got arrested for smoking in the locker room.
Joe Burrow almost got arrested after 2020 national title game
The 2020 LSU Tigers knew how to do two things incredibly well: win football games and celebrate in grand fashion.
After crushing Clemson, 42-25, in the College Football Playoff National Championship to complete the perfect season, the Tigers broke out the cigars and partied hard in the Superdome locker room. That turned out to be a big no-no.
In a recent appearance on the Full Send Podcast, Burrow revealed the authorities nearly arrested him for smoking indoors.
"We were gonna smoke all the cigars in the locker room, and we started smoking them and the cops come in because I guess you're not allowed to smoke inside or whatever," Burrow said. "And they start trying to arrest people in the locker room. Yeah. After we won the national title. We're like, 'What's going on? C'mon.' This was in Louisiana. We played in New Orleans for the national title. They were trying to (arrest us). And then I think they finally realized like, what are we doing?"
That would've been a pretty lousy end to a historic night, but thankfully for Burrow, the authorities eventually backed down.
Burrow hopes more celebratory cigars are in his future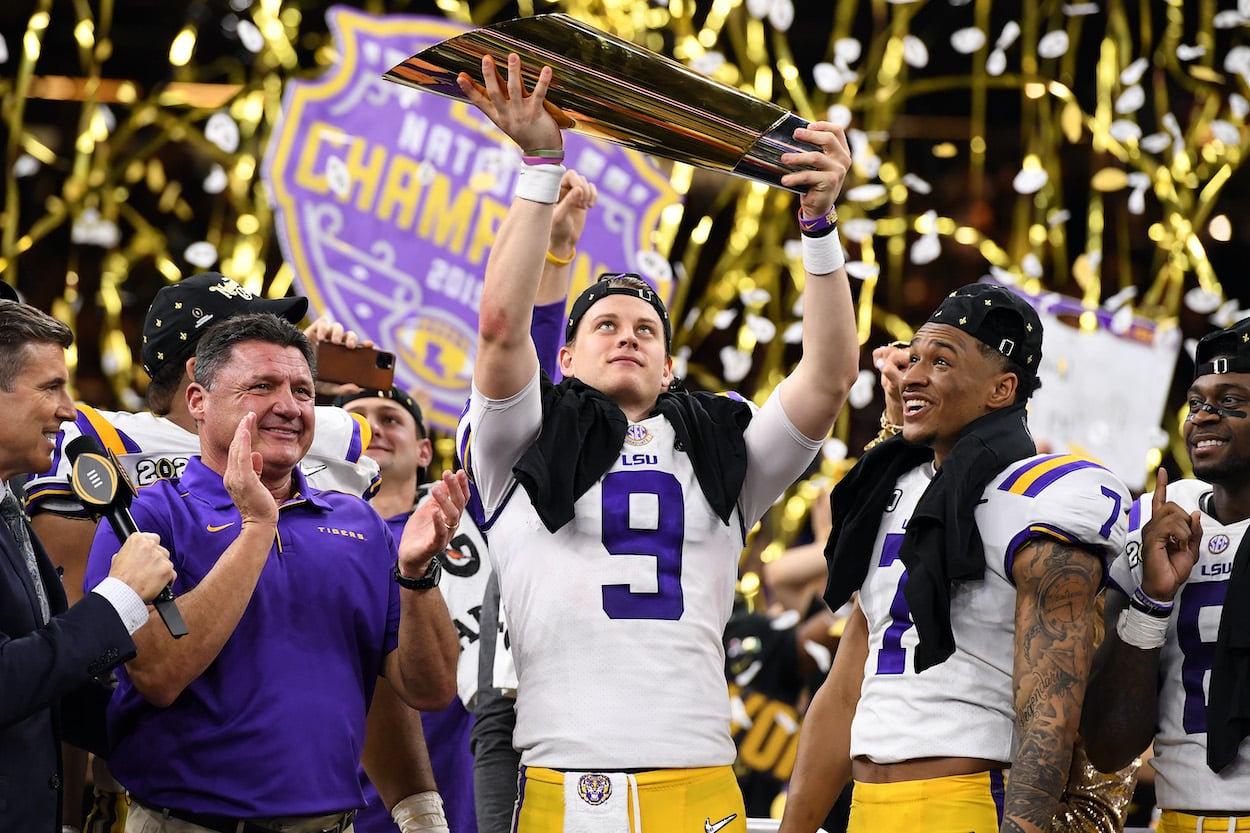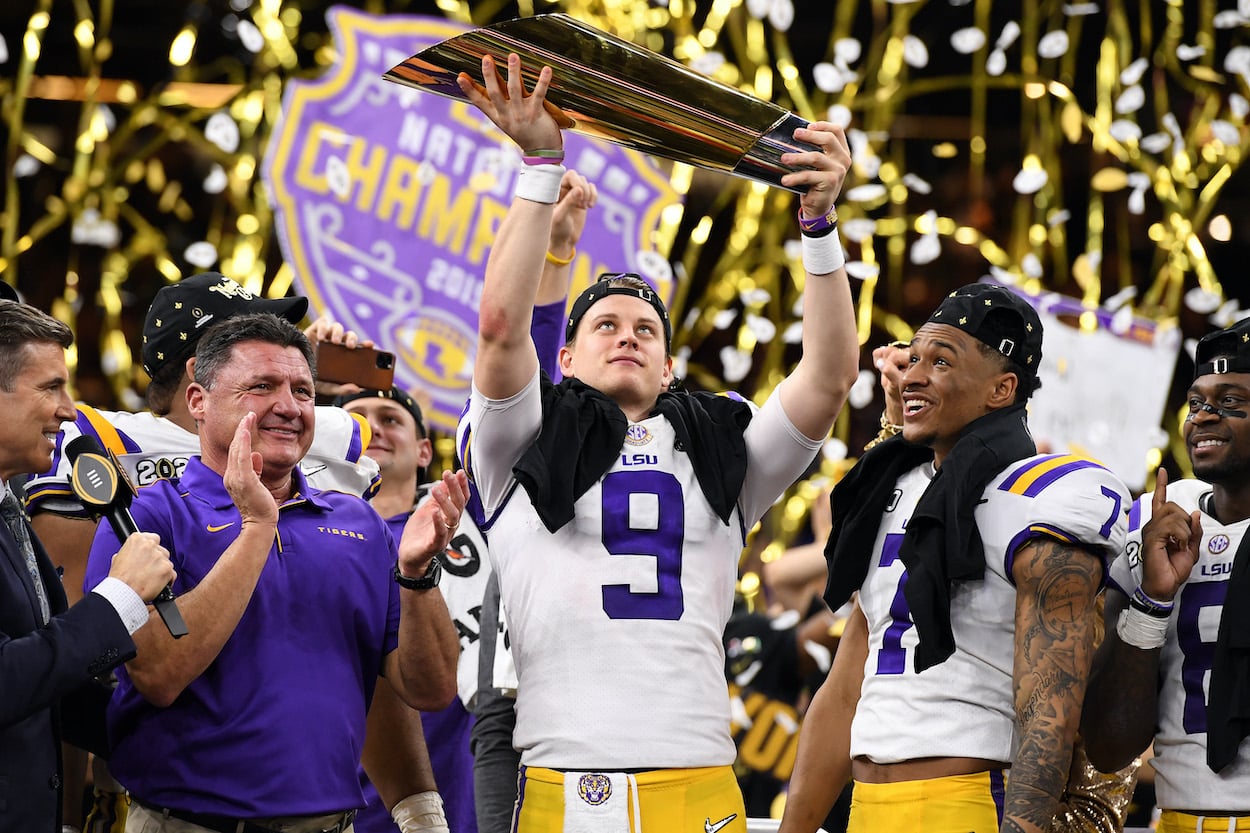 Burrow continued the theme of celebratory cigars throughout the Cincinnati Bengals' unlikely playoff run to the Super Bowl last season. He undoubtedly had an expensive piece ready to go if they were able to hold off the Los Angeles Rams back in February, but unfortunately, the lighters weren't necessary as the Bengals fell in the end, 23-20.
With the young core of Burrow, Ja'Marr Chase, Joe Mixon, and Tee Higgins, though, Cincinnati figures to be a force to be reckoned with in the AFC for years to come. A Super Bowl ring is surely in Burrow's future, but he'll just have to be careful where he fires up the victory stogie.
Like Sportscasting on Facebook. Follow us on Twitter @sportscasting19.