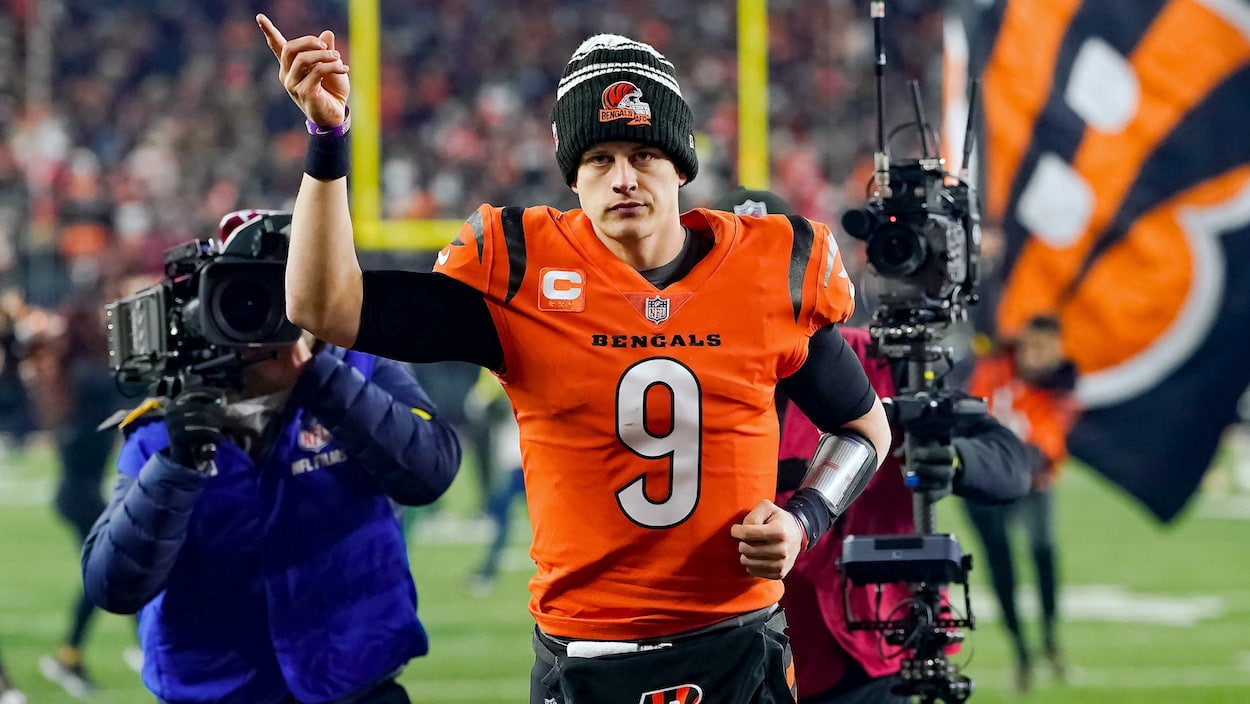 Joe Burrow Contract: How Much Does the Bengals Superstar QB Make Each Year?
The Bengals QB gets paid well now as a No. 1 overall pick but when the time comes for a Joe Burrow contract extension, it could be historic.
For the last three seasons, the best quarterback in the NFL conversation has focused on Josh Allen and Patrick Mahomes. However, there is now a third entrant into the conversation, and it's not Justin Herbert or Lamar Jackson or Aaron Rodgers. It's Cincinnati Bengals signal-caller Joe Burrow. The 2020 No. 1 overall pick is now 3-0 vs. Mahomes and has the Super Bowl appearance Allen doesn't. So, with two years left on his rookie deal, let's look at the Joe Burrow contract now and what a Joe Burrow contract extension might look like in the offseason.
The Joe Burrow contract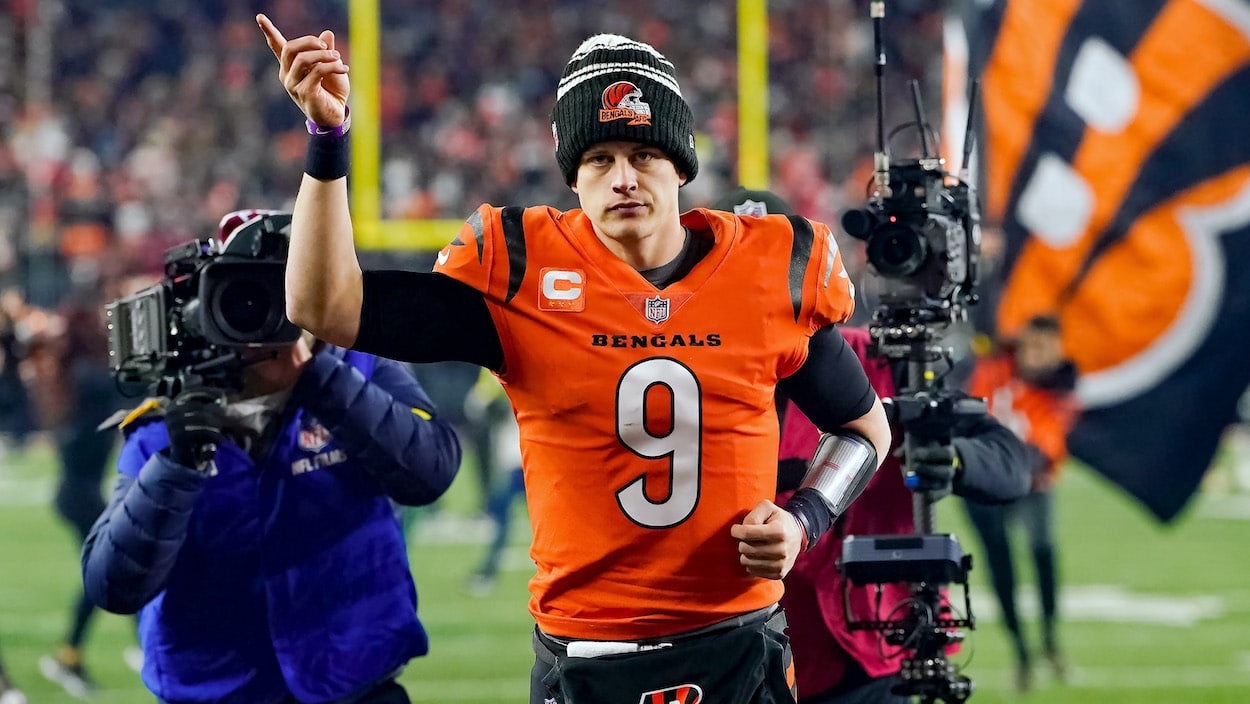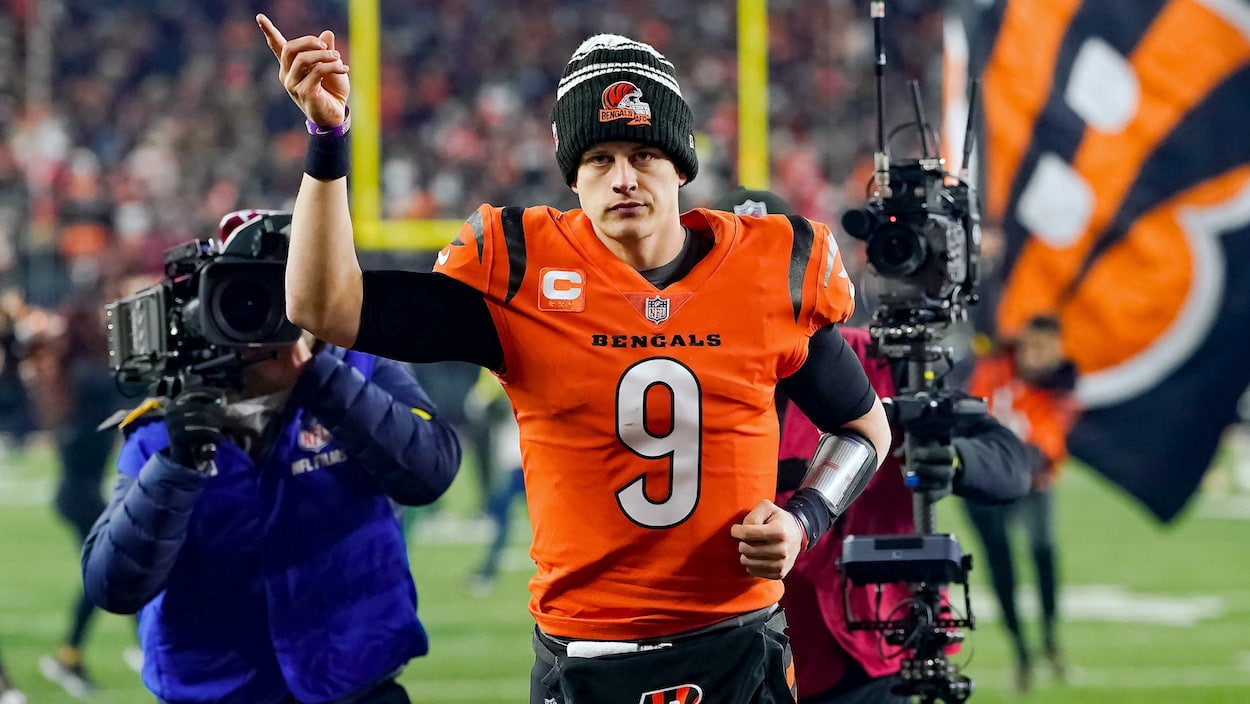 As the No. 1 overall pick in the 2020 NFL Draft, Joe Burrow signed a fully guaranteed, four-year, $36,190,137 contract coming out of LSU. That works out to an annual average value (AAV) of $9.04 million per season.
In 2022, Burrow has an $895,000 base salary, $5,970,025 of his prorated signing bonus counts against the Bengals' cap, and he also makes a $3,005,012 roster bonus for a cap hit of $9.87 million.
Next season, Burrow's cap hit will jump up to $11.5 million, which is the 18th-highest QB cap hit in the NFL for a player who is no worse than the third-best QB in the league right now. That's a huge boon for the Bengals. Although, it does put pressure on the team to sign the right players and go all-in on a Super Bowl before the Joe Burrow contract goes sky-high.
Cincinnati actually has two more seasons with the most valuable commodity in pro football, a low-paid superstar QB. This offseason, the team can pick up Burrow's fifth-year option and keep their franchise guy at a reasonable rate for one extra year.
According to Over The Cap, right now, Burrow's fifth-year option would be for $22.67 million. In 2024, that would still put him outside the top 10 highest-paid QBs. Even if Burrow makes the Pro Bowl this season, and that 2024 number jumps to $28 million, that's still a steal.
In 2025, though, things will change for the QB and his team dramatically as a historic Joe Burrow contract extension could be on the table.
Could the Bengals QB become the highest-paid player in the history of the NFL?
The way Joe Burrow is playing right now — 3,446 yards, 69.1% completion rate, 25 touchdowns, eight interceptions, 8-4 record — he is in the conversation for best QBs in the NFL. And what happens when the best QB in the NFL gets a contract extension?
He becomes one of the highest-paid players in NFL history.
The tricky part with Burrow is that Bengals owner Mike Brown is notoriously "frugal," so it will be interesting to see if he ponies up the cash Burrow deserves.
In 2020, Patrick Mahomes signed a deal with an AAV of $45 million. The next offseason, Josh Allen got $43 million per season. Since then, four QBs have signed contracts with higher AAVs than Allen and Mahomes.
This offseason, Deshaun Watson ($45M) and Russell Wilson ($48.5M) both got massive bumps when they were traded. Kyler Murray threw a social media temper tantrum and got $46.1 million. And Aaron Rodgers held the Green Bay Packers hostage to the tune of $50.2 million per season for his last few years.
Spotrac estimates the market value of the next Joe Burrow contract at $44.3 million. That's right between Allan and Mahomes, which seems about right in a vacuum. However, it's hard to imagine Burrow getting less than Kyler Murray, specifically, the player drafted No. 1 the year before him.
That means the Bengals will have to put together a deal for somewhere in the neighborhood of $46.5 million per season.
If Burrow and his people want to play hardball, though, getting more than Rodgers' $50.2 million isn't unjustified. He doesn't have the resume the four-time MVP does, but he's also only 26 years old. If this is the case, things could get ugly in Cincinnati real fast (see the Carson Palmer saga) this offseason around the next Joe Burrow contract negotiation.