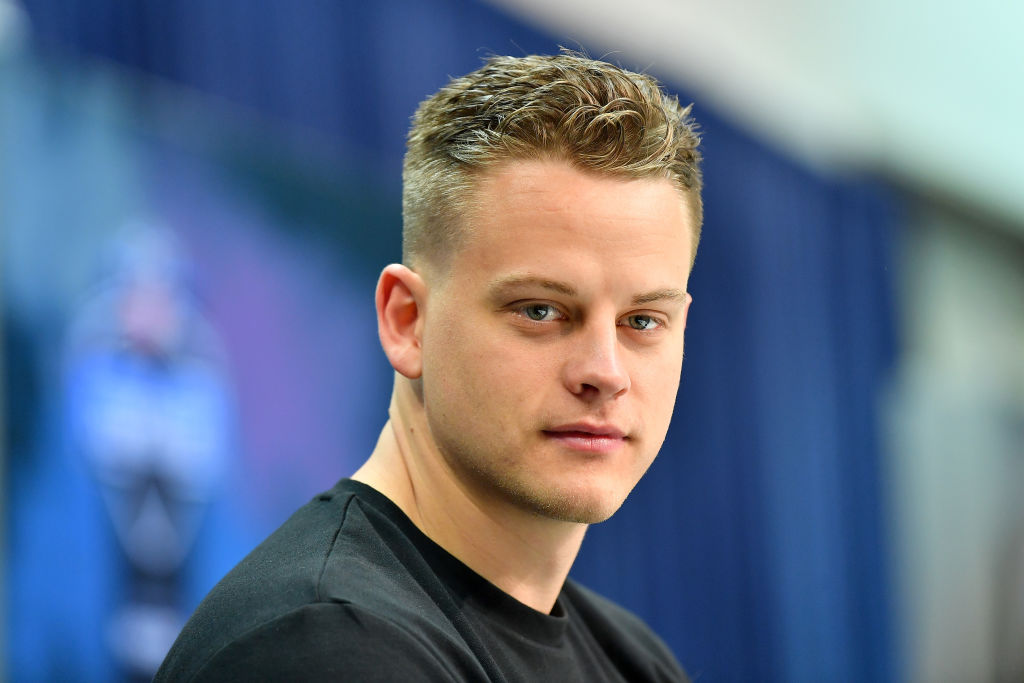 Joe Burrow Is About to Make $36 Million but Still Sleeps in His 'Star Wars'-Themed Bedroom at His Parents' House
Joe Burrow is about to make a lot of money on the Cincinnati Bengals. He still, however, sleeps in his "Star Wars"-themed bedroom.
Joe Burrow will soon be making a lot of money while playing quarterback for the Cincinnati Bengals. He is coming off of a legendary season for the LSU Tigers, which helped him become the No. 1 overall pick, and will ultimately make him a very rich man. However, despite all of this, Burrow still sleeps in his Star Wars-themed bedroom at his parents' house.
Joe Burrow had one of the greatest seasons of all-time at LSU
After spending some time at Ohio State, Joe Burrow transferred to LSU before the 2018 season. Burrow had a decent season for the LSU Tigers in 2018. He threw for 2,894 yards, 16 touchdowns, and five interceptions. However, his season in 2019 was one of the greatest we have ever seen. 
Burrow threw for 5,671 yards in 2019 in addition to 60 touchdowns and only six interceptions. His play helped him win the Heisman Trophy and ultimately led to LSU winning the national championship. He had a great game in the national championship against Clemson too, as he threw for 463 yards and five touchdowns. This came after he threw for 493 yards and seven touchdowns in the semifinal against Oklahoma.
His stellar play on a big stage, and his stellar play all season long, led to Burrow becoming the No. 1 pick in this year's NFL draft. 
Going back home to the Cincinnati Bengals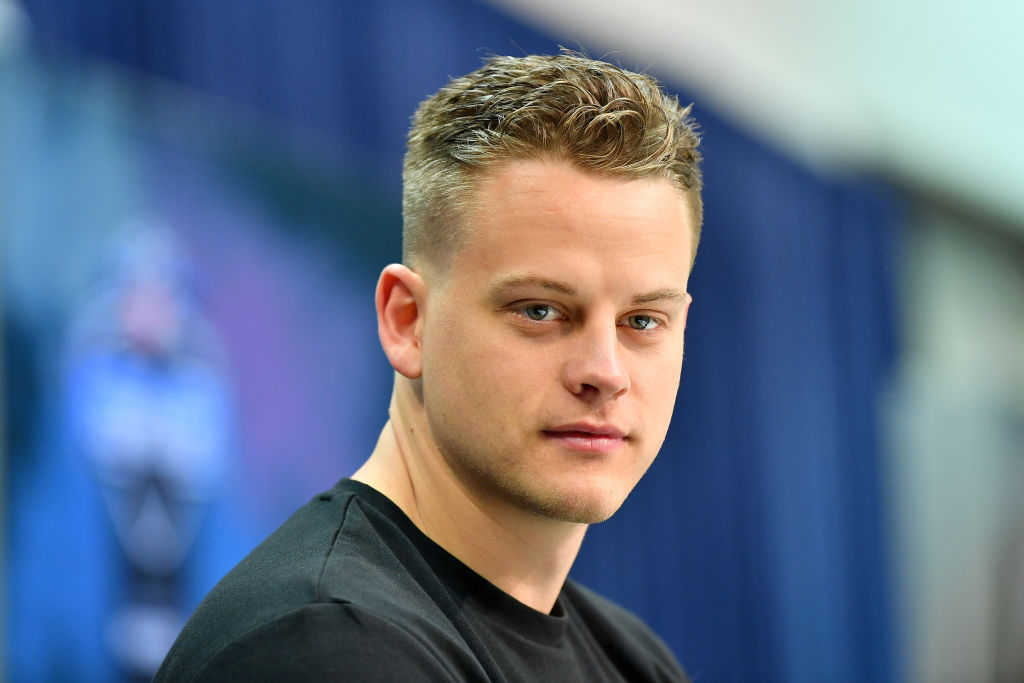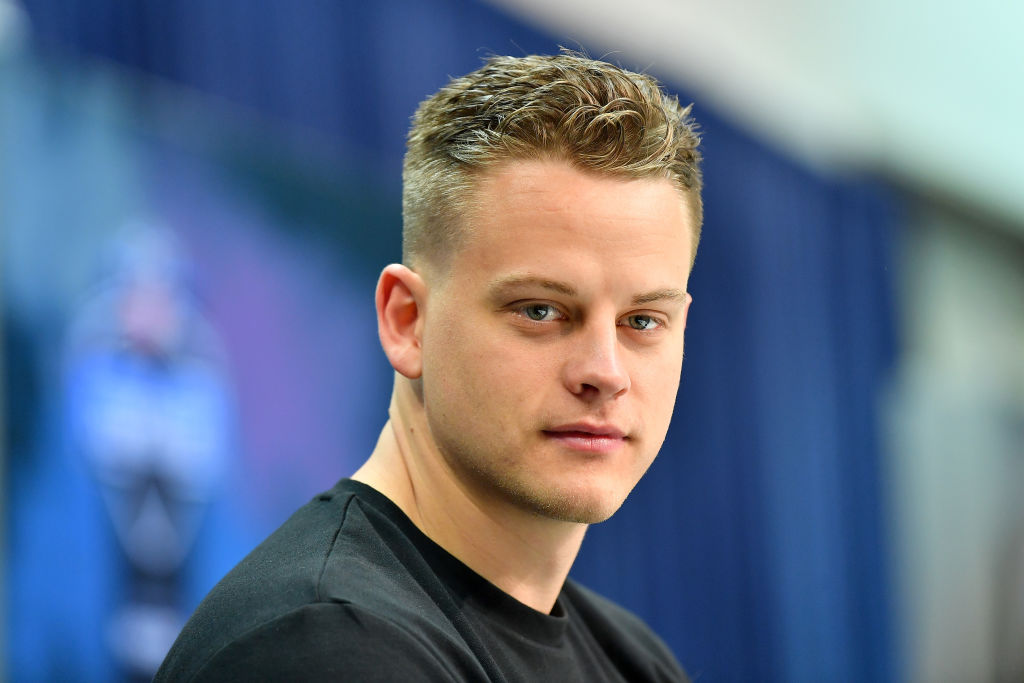 Joe Burrow was a legend at Athens High School in The Plains, Ohio. His dad was well-known in the area too, as he was the defensive coordinator for the Ohio University Bobcats from 2005 through the 2018 season, according to the Bobcats' site. Burrow's play during his last year at LSU led to his home-state team, the Cincinnati Bengals, taking him at No. 1 in the 2020 NFL draft.
He can ultimately be the savior for the Bengals, who went 2-14 last season and were 30th in points per game, only averaging 17.4 points per outing. The team has also not won a playoff game since the 1990 season. 
Burrow will also, most likely, play right away as the Bengals recently released Andy Dalton, who started 13 games last season. Dalton also only threw for 16 touchdowns and 14 interceptions last season, so Burrow has a chance to surpass his recent play very quickly.
With him playing for a team so close to home, and possibly because of the fact that everyone is quarantined due to COVID-19, Burrow is still staying in his parents' house.
Burrow is still sleeping in his Star Wars-themed bedroom
ESPN's Field Yates reported that Burrow will eventually sign a deal with the Bengals worth over $36 million. However, despite Burrow pretty much being a millionaire now, he is still sleeping in his Star Wars-themed bedroom at his parents' house. 
"My dad likes to make the joke that I'm a 23-year-old millionaire living in my parents' basement," Burrow said on Pardon My Take. "The room is Star Wars-themed … The comforter was Star Wars. I think the curtains are still Star Wars, but the comforter is no longer Star Wars."

Joe Burrow
So, Joe Burrow will soon be the man that the entire city of Cincinnati will count on to, hopefully, bring them happiness in regards to their sports fandoms – and he still sleeps in a Star Wars bedroom. He once had hopes of being an NFL quarterback while sleeping in that room, now he is, in fact, an NFL QB while still sleeping in that same room. That's incredible.
Joe Burrow will soon have millions and millions of dollars. He will also soon be leading an entire NFL franchise. Hopefully, though, he will soon get a place all to himself in Cincinnati and, maybe, the Star Wars decor will come with him.