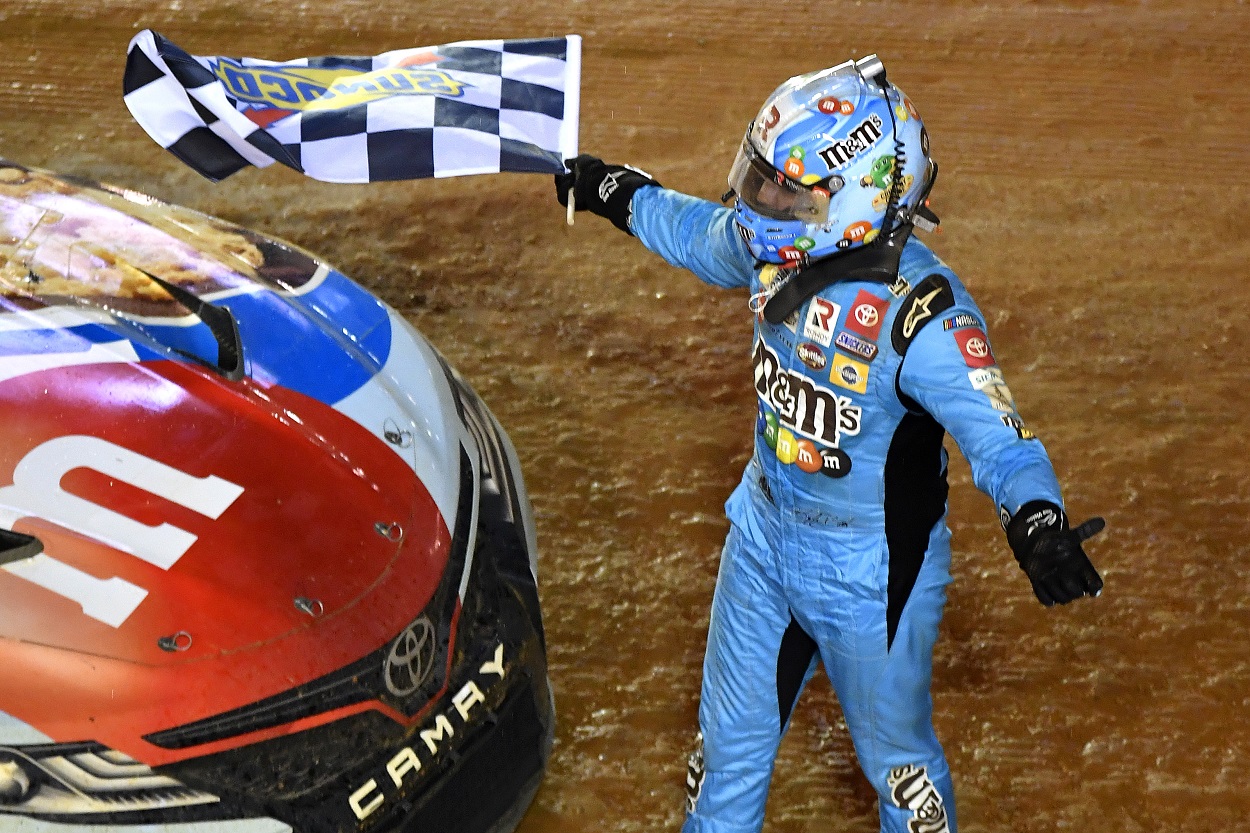 Joe Gibbs Racing Shouldn't Celebrate Winning 2 of the Last 3 NASCAR Cup Series Races
Joe Gibbs Racing has two victories in the last three NASCAR Cup Series races, but that doesn't mean JGR is in great shape.
No NASCAR Cup Series organization has celebrated more wins than Joe Gibbs Racing since the calendar flipped to April. Still, the victories could be mirages that lead the four-car Toyota operation down the wrong path if it rests on that recent success.
JGR cars have visited Victory Lane in two of the last three races. Denny Hamlin won the first short-track race of the season on April 3 at Richmond Raceway, and Kyle Busch claimed victory this past Sunday in the dirt race at Bristol Motor Speedway.
However, each driver had a substantial amount of luck fall his way en route to the front of the field.
Denny Hamlin won Richmond on a pit strategy call
Hamlin's crew chief, Chris Gabehart, had the No. 11 car pit with about 30 laps to go at Richmond to give him much fresher tires than the leaders. Hamlin used the new rubber to catch and pass then-leader William Byron with five laps to go and win the race.
Those were the only laps Hamlin led the entire day, and his average running position was eighth, which ranked sixth among all drivers. Still, all four Joe Gibbs Racing drivers finished eighth or better at Richmond in what was the organization's best race of the season.
The following week's race at Martinsville Speedway underscored the idea that the Richmond finishes were not purely performance-based. Busch finished seventh, but he was the only JGR driver to finish better than 20th at a track where JGR cars typically run pretty well.
Kyle Busch was gifted the win on Bristol dirt
Busch brought home the second trophy of the month Sunday at Bristol, where he has now won nine times, but he was running in third on the final lap, more than two seconds behind leader Tyler Reddick and second-place Chase Briscoe when they tangled on the last turn and allowed Busch to sneak by on the outside.
The two-time Cup Series champion celebrated his 60th career Cup Series win with his trademark bow and extended his streak to 18 consecutive seasons with at least one victory, but he also knows not to read too much into his milestone win.
"I don't think the win here tonight really says anything about our season," Busch said after the race. "We all have had some vocal meetings this year with some struggles and things like that."
His crew chief, Ben Beshore, agreed that the trophy case doesn't necessarily represent the overall performance of JGR cars to this point in the season. A win in the lone dirt race on the schedule is nice but doesn't give the team much more to work with going forward than a morale boost.
"It's just been up and down," Beshore said. "Trying to learn this new car. We haven't had the good long-run speed. We're searching for stuff. So, yeah, it's been up and down. It feels like a miracle we came out of here with a win, going into this weekend, being a dirt race, not really knowing what to expect."
JGR teammate Christopher Bell ran well and finished seventh, but he has a substantial dirt-track background. Martin Truex Jr. finished 21st, and Hamlin placed 35th after engine problems ended his night with a 32nd-place average running position.
Joe Gibbs Racing will soon have several opportunities to make gains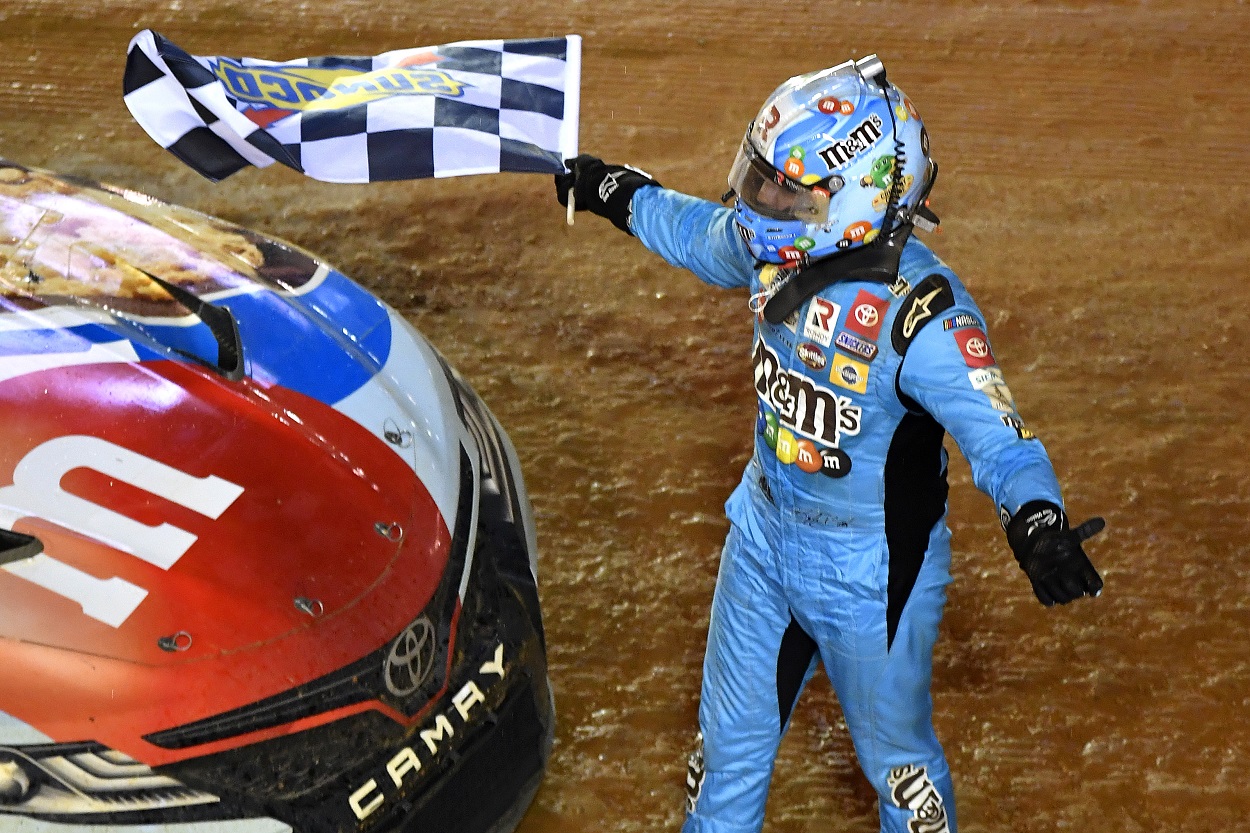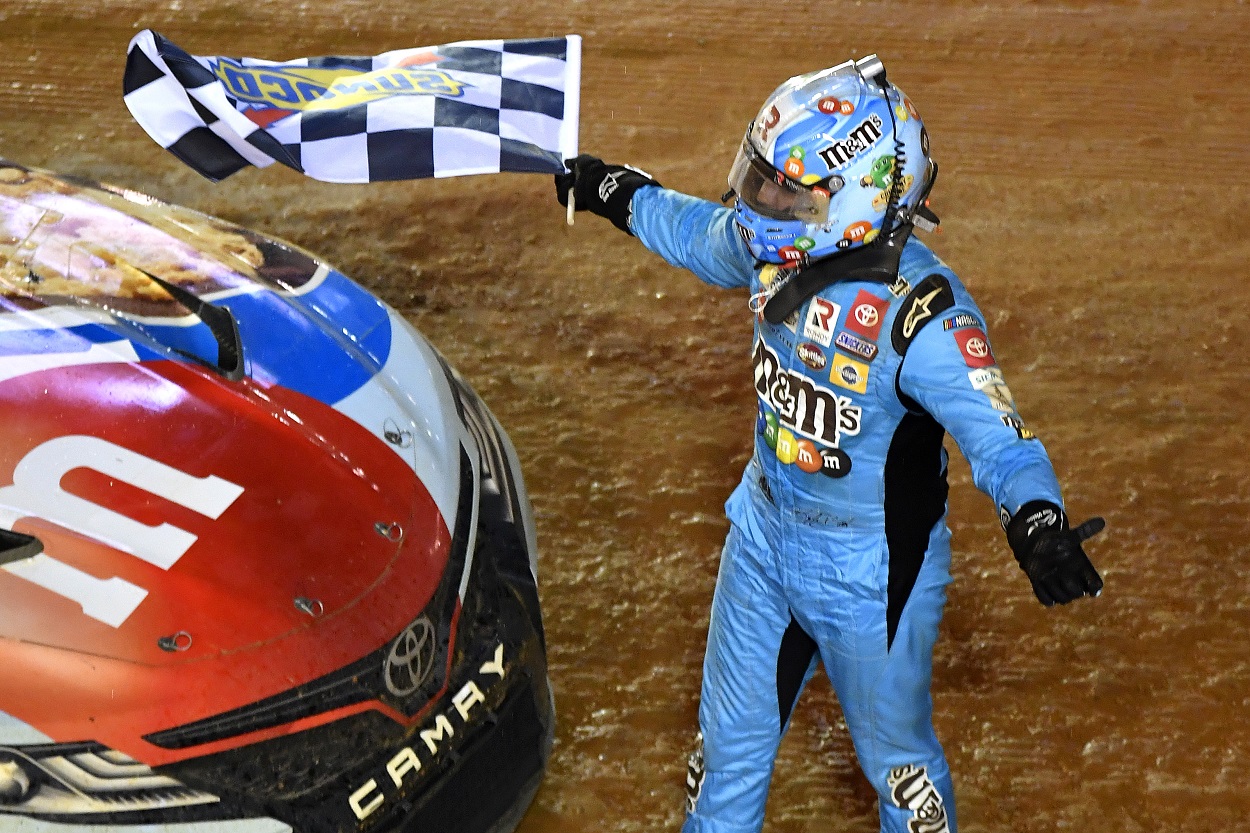 This weekend's Cup Series race at Talladega Superspeedway won't provide any more of a gauge on performance than the Bristol dirt race. However, the following four races should allow JGR to see if it has made any progress with the Next Gen car since the last intermediate, non-superspeedway race back in March at Las Vegas Motor Speedway.
The Cup Series will visit Dover, Darlington, Kansas, and Charlotte in May, and each of those tracks is a high-banked oval of one mile or longer. Those are the types of tracks that make up the bulk of the schedule, and JGR struggled in the two similar events at the beginning of the season when the series went to Auto Club Speedway in Fontana, California, and Las Vegas. 
Fellow powerhouse organization Hendrick Motorsports, meanwhile, has won four races already and has had top-10 speed in all four of its cars for nearly all of the season's first nine races despite the requirement that teams now must purchase all of their parts from a single distributor in an attempt to save money and inject more parity into the sport.
The Next Gen car has indeed pulled JGR back to the pack. A couple of strokes of luck might have given the organization a celebration-filled April, but a lot more work is still required for additional parties in the coming months.
All stats courtesy of Racing Reference