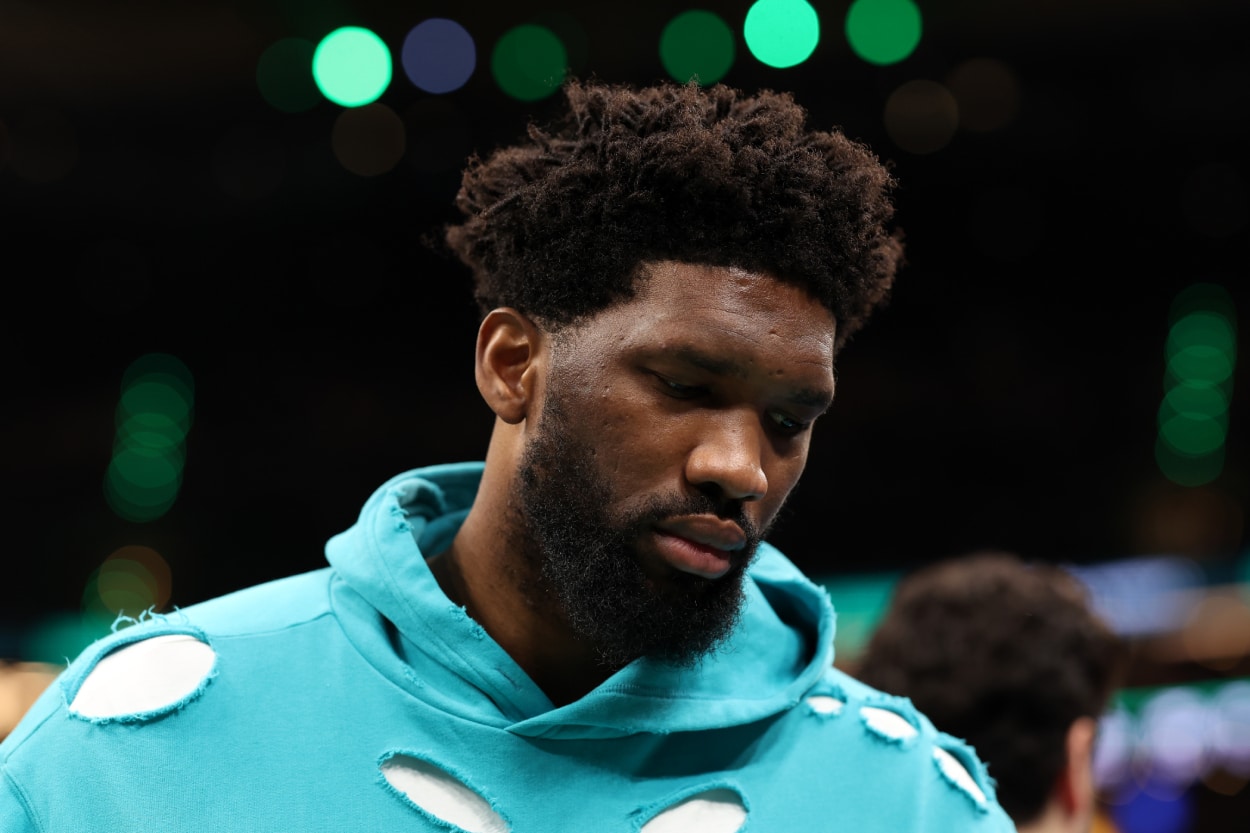 Joel Embiid Is a Legitimate MVP, but Nikola Jokic Got No Respect
Joel Embiid is deserving of the NBA MVP, but Nikola Jokic is deserving of much more respect.
Joel Embiid isn't even playing, but he racked up a couple of big wins in the last two days. First, his Philadelphia 76ers pulled off a shocker Monday night against the heavily-favored Boston Celtics. With Embiid sidelined because of a knee injury, Philadelphia shocked the Celtics with a 119-115 victory to take a 1-0 lead in the Eastern Conference Semifinals.
On Tuesday, Embiid was then awarded the MVP of the 2002-23 season. The Sixers center collected 73 of 100 first-place votes to finish ahead of Denver Nuggets center Nikola Jokic. While Embiid is deserving of the honor, Jokic did not get the respect he deserved.
Joel Embiid wins three-player race for MVP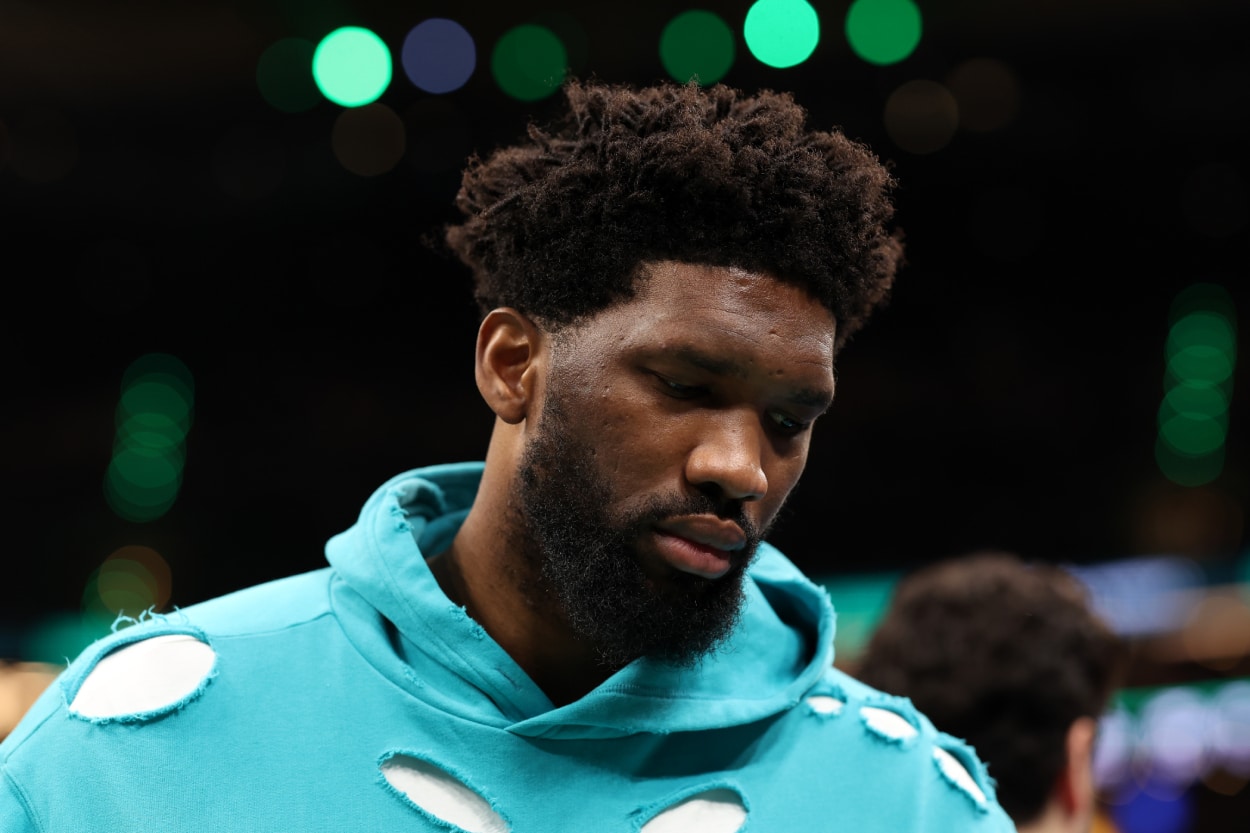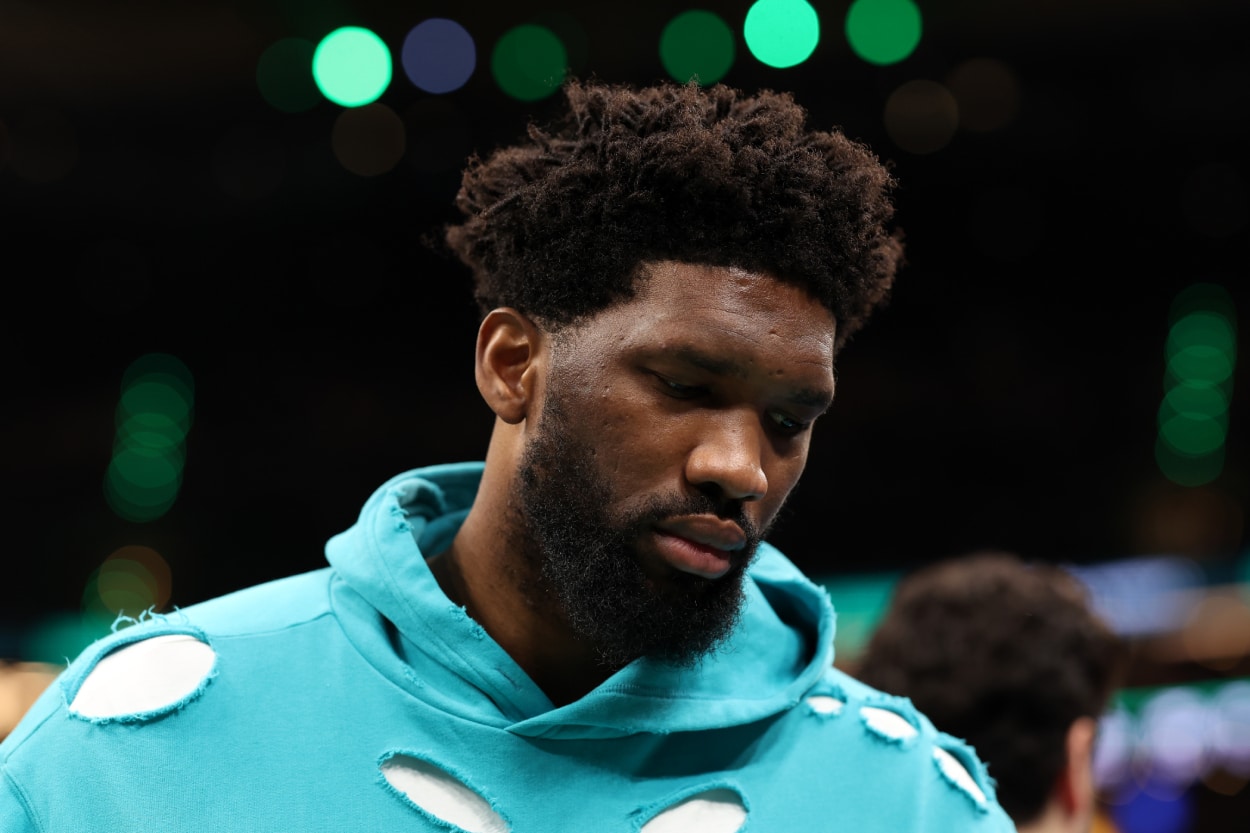 The MVP was a three-man race between, Embiid, Jokic, and Milwaukee Bucks star Giannis Antetokounmpo. Jokic and Antetokounmpo accounted for the last four MVP winners, with Jokic claiming the previous two and the Greek Freak winning in 2019 and 2020.
Embiid had been close before, but this was his year. For the second straight season, he led the NBA in scoring. He put up career-highs of 33.1 points and 54.8% shooting. He also pulled down 10.2 rebounds and tied a career-high of 4.2 assists per game.
"It's been a long time coming," Embiid said, per NBA.com. "A lot of hard work. I've been through a lot. I'm not just talking about basketball. I'm talking about my life. My story. Where I come from. How I got here and what it took for me to be here."
Jokic finished second with 15 first-place votes. Antetokounmpo was third with 12. Boston Celtics star Jayson Tatum finished fourth, while Oklahoma City Thunder's Shai Gilgeous-Alexander was fifth.
While Embiid was deserving, Jokic didn't get the respect he deserved
Jokic was looking for his third straight MVP. The Nuggets center led Denver to the top seed in the Western Conference. He nearly averaged a triple-double, putting up 24.5 points, 11.8 rebounds, and 9.8 assists.
While his scoring numbers weren't quite up there with Embiid's, there would have been little argument had he won for the third straight season.
Jokic finished with 674 total points, well behind Embiid's 915. Antetokounmpo ended with 606.
One voter, however, failed miserably. The MVP race was far from a given this year. Embiid, Jokic, and Antetokounmpo were in a tight race throughout the season. It was clear it was a three-man race.
When the final votes were tallied and released, it showed that one voter clearly snubbed Jokic. Embiid finished with 73 first-place votes, 25 second-pace votes, and a pair of thirds. Antetokounmpo finished with 12 firsts, 23 seconds, and 65 thirds. Jokic had 15 firsts, 52, seconds, and 32 thirds. The three should each have a vote count that totaled 100. Jokic's top-three numbers totaled 99, meaning one voter failed to have him in the top three.
Tatum was the only other player to receive a third-place vote. Unless that vote was cast before January, it makes zero sense for Tatum to be top three. Tatum was the front-runner for a short period before the other three took control. Leaving Jokic out of the top three is as disrespectful as a voter can get.