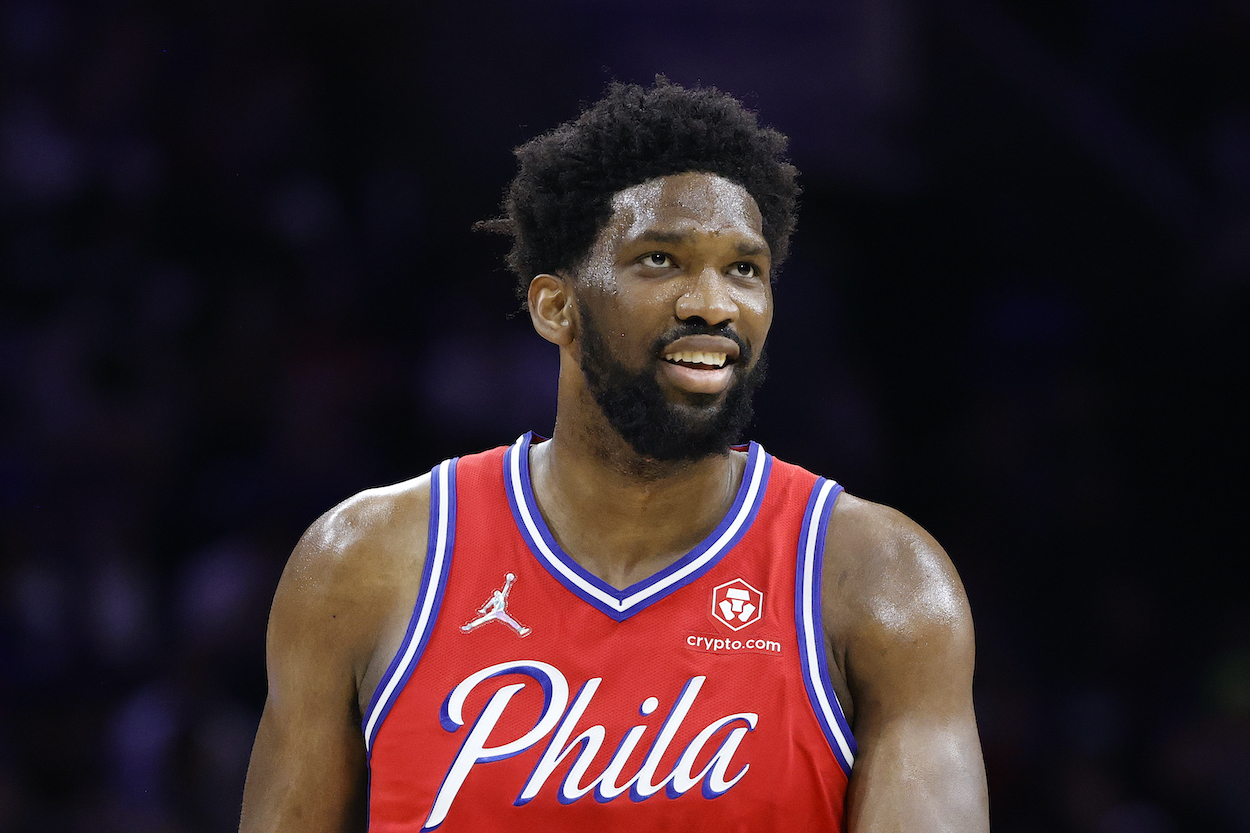 Joel Embiid Lives Up to His 'Troel' Nickname by Clowning Nick Nurse On and Off the Court
Philadelphia 76ers big man Joel Embiid is living rent-free in Nick Nurse's head, and he knows it.
Joel Embiid loves trolling his opponents just as much as he loves dominating them on the court. Whether it's to their faces or online, the Philadelphia 76ers center and NBA MVP finalist is going to let them know when they can't stop him from scoring the basketball at will.
Embiid hasn't appreciated how Toronto Raptors head coach Nick Nurse has complained about the referees early in their first-round playoff series. So, after leading the Sixers to another comfortable win in Game 2, he decided to let Nurse know how he felt.
Nick Nurse's game plan for Joel Embiid has blown up in his face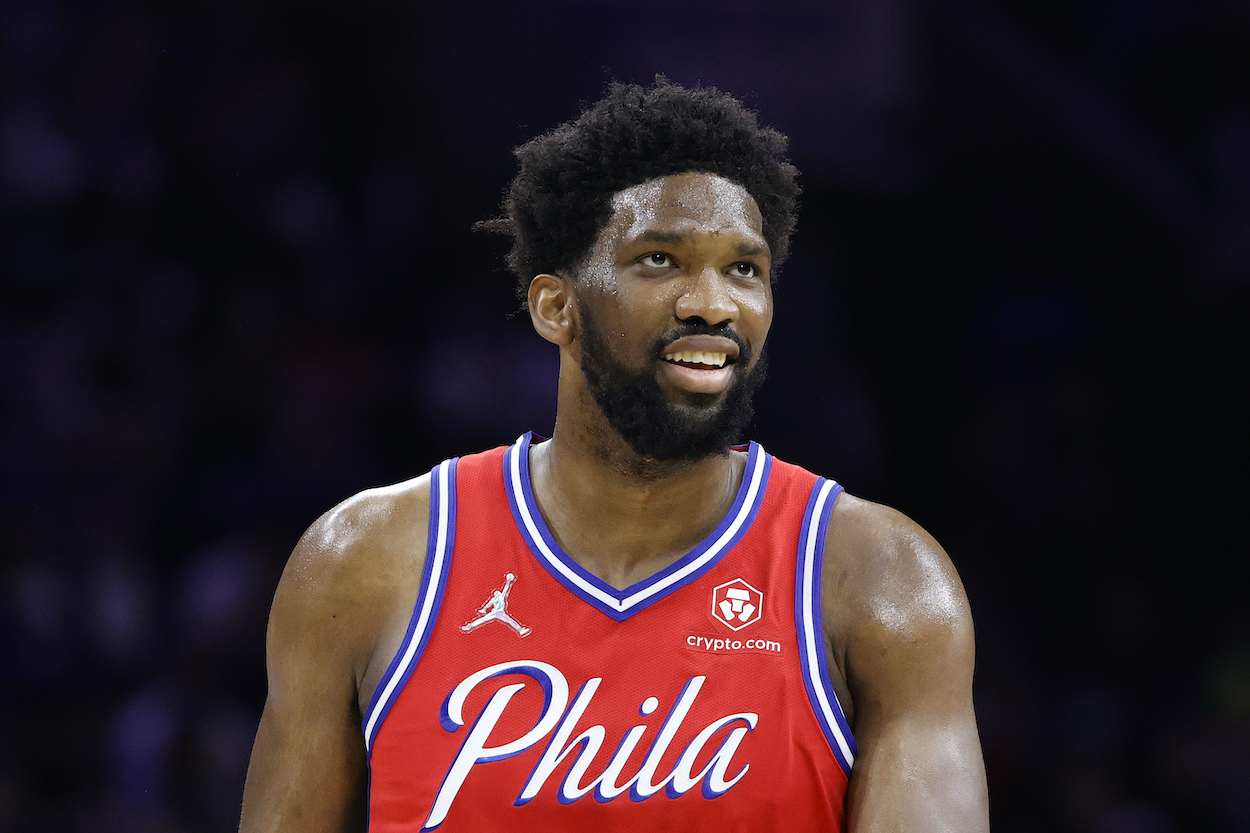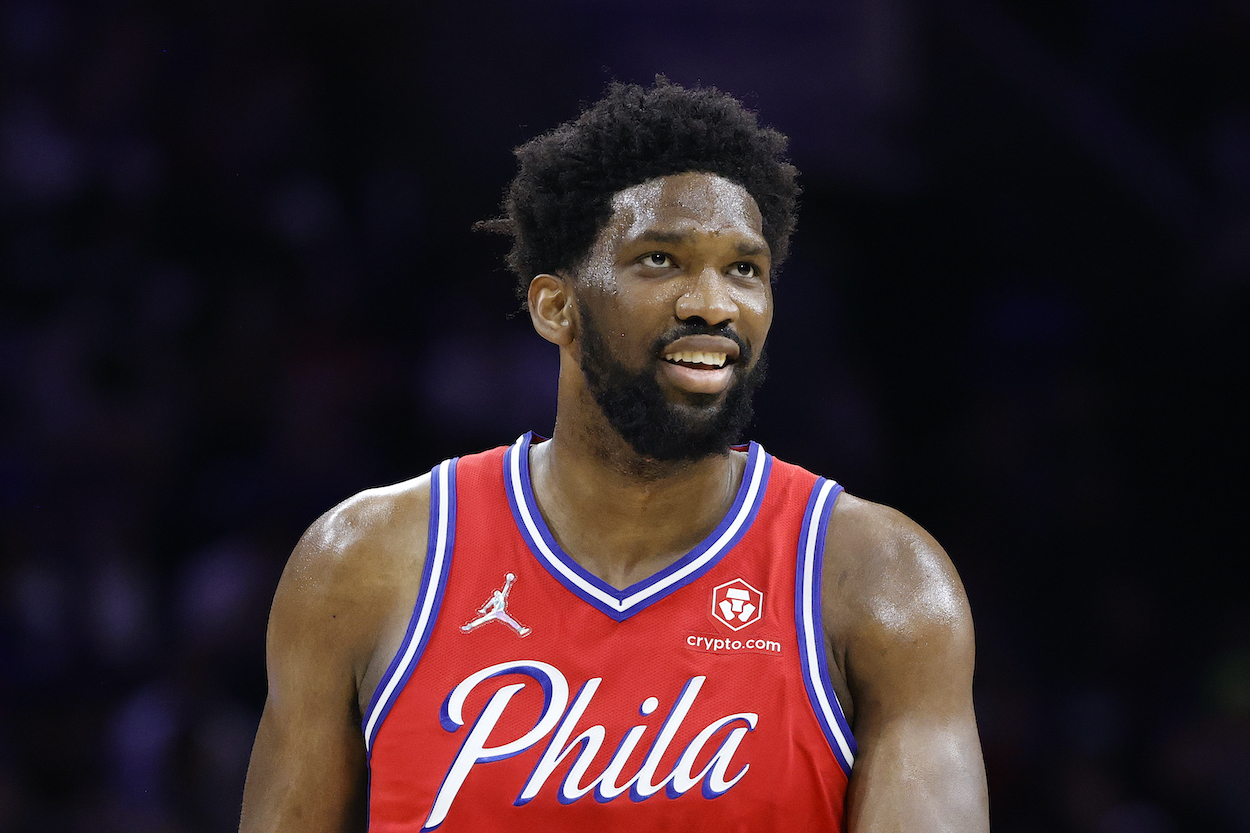 Toronto's game plan for Embiid has been made abundantly clear through two games. Because the Raptors don't have the size to match up with Embiid one-on-one, Nurse has decided to double- and triple-team the big man and hammer him every time he gets in the paint.
It's a fine strategy on the surface — well, until he realized the strongest player in the NBA can out-muscle two and three defenders at once. And as it turns out, deliberately beating up on Embiid down low is going to lead to plenty of foul calls.
Through two games in the series, Embiid has attempted 25 free throws and made 21 of them. He also scored 31 points on just 16 field goal attempts in Game 2.
You could see a flip switch in Embiid's head after Pascal Siakam essentially tackled him on his way to the hoop early in the first quarter. After that hard foul, the Sixers center decided to take Nurse's bully-ball game plan and flip it around on the Raptors. He took the fight to Toronto and dominated the paint to lead Philly to a 2-0 series lead, all while Nurse whined to the refs on the sidelines for three hours straight.
After the game, he had a few choice words for the Raptors head coach.
Embiid trolls Nurse for b****ing about the refs
Nurse has been critical of the officiating on more than one occasion during the series. After Game 1, he slammed the refs for allowing Embiid to run over defenders without getting called for offensive fouls. And just hours before Game 2, he doubled down.
"We got ran over a bunch when we were legal, which was true," Nurse said, per The Philadelphia Inquirer. "There were several shots to the face, which I don't understand were not reviewed. There [were] three, and one was called and reviewed. There [were] two others. There was one to the back of the head. There was an open-hand slap to the face. So I hope that they've got enough guts to at least stop the game and look at that stuff tonight."
Nurse didn't exactly get his wish, as the 76ers out-shot the Raptors from the free-throw line 30-12 in Game 2. The championship-winning head coach was working the refs all night to no avail, so Embiid had some fun with him late in the fourth quarter. With the clock ticking down, Embiid wandered over to Toronto's bench and engaged in a brief conversation with Nurse.
But what did he say?
"He's a great coach. Obviously, he's been able to accomplish [a lot] and always been a big fan," Embiid told reporters after the game. "But, I told him, respectfully, I told him to stop b****ing about calls."
"He was saying to me that, 'I'm going to keep making all the free throws if you keep fouling,'" Nurse told reporters. "And I said, 'Well, you might have to.'"
That's the kind of petty we've come to expect from the man who's used "Joel 'Troel' Embiid" as his Twitter name for two years.
"If you're going to triple-team somebody all game, they are bound to get to the free-throw line, or if you're going to push them off and try to hold them and all that stuff, they're bound to get to the free-throw line," Embiid said. "So I feel like every foul was legit and probably should have been more, honestly."
I'm sure we haven't heard the last of these two throughout this heated series.
Like Sportscasting on Facebook. Follow us on Twitter @sportscasting19.