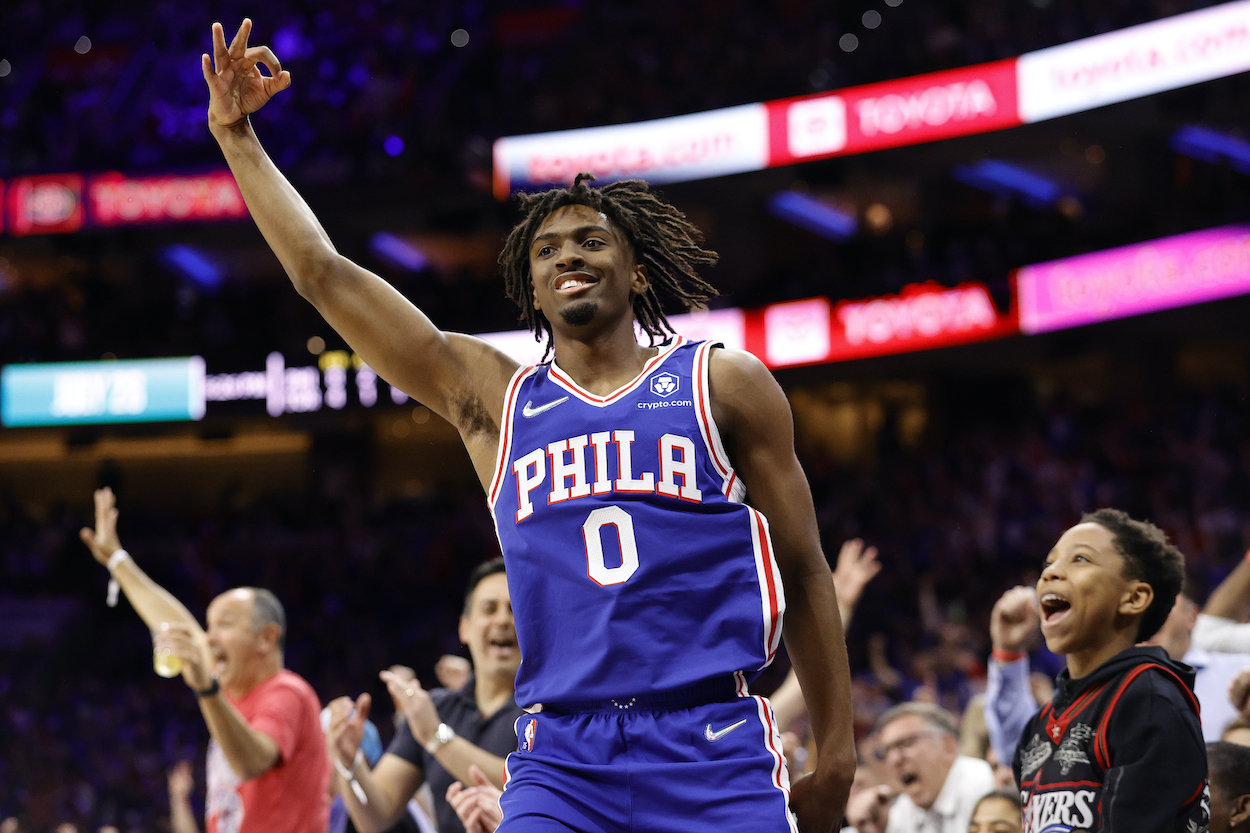 Tyrese Maxey Emphatically Proves He Was the Biggest Snub of the NBA Awards Finalists
Tyrese Maxey would be a deserving Most Improved Player, but he wasn't even named a finalist.
When the NBA announced the 2021-22 awards finalists over the weekend, there weren't many surprises on the list. Nikola Jokic, Joel Embiid, and Giannis Antetokounmpo were the clear nominations for MVP, and the deserving winners of the other five awards seemed to be included on the ballot.
But there was one name missing.
Tyrese Maxey, who has as strong a case as any to win Most Improved Player this year, somehow wasn't chosen as a finalist for the award despite doubling his numbers in nearly every statistical category. Maybe the youngster has become motivated by the snub, because he's been the best player on the court for the Philadelphia 76ers in the playoffs.
Tyrese Maxey's stellar start to the playoffs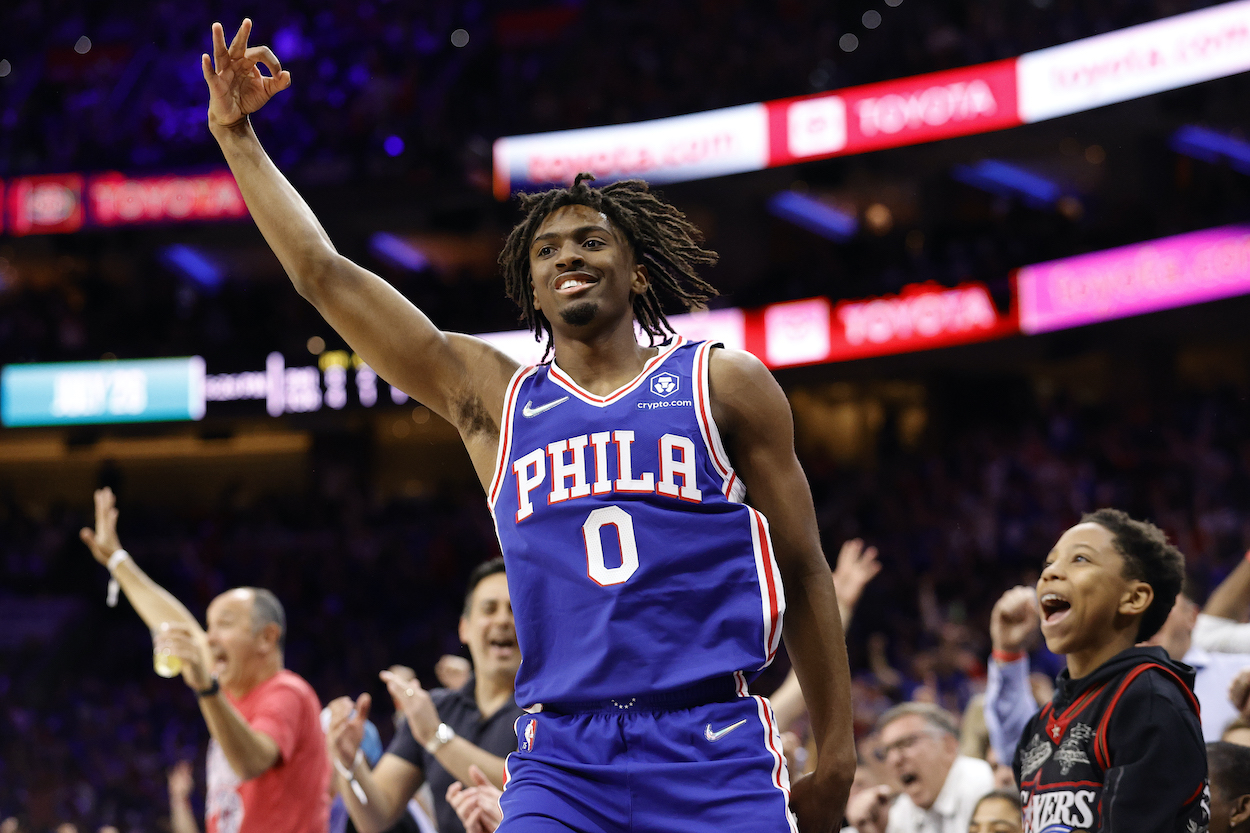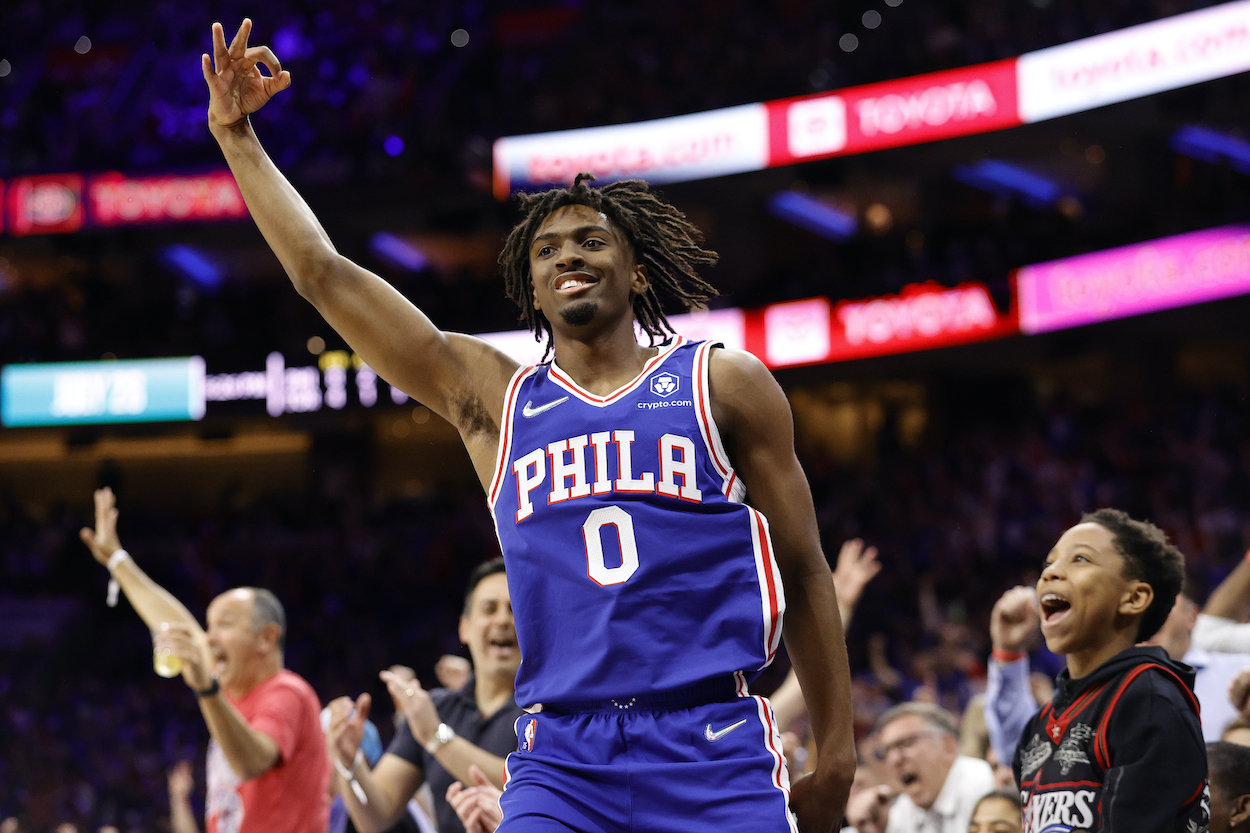 The 76ers dominated the Toronto Raptors on their home court to take a 2-0 lead in the Eastern Conference first-round series, and Maxey was a huge reason why.
The second-year guard poured in a game-high 38 points on 14-of-21 from the field in Game 1 to power the Sixers to a 20-point win in his first career playoff start. He followed that up with 23 points, nine rebounds, and eight assists in Philly's 15-point win in Game 2.
Through two games in the series, Maxey leads the 76ers in points (61), field goals made (22), and three-pointers made (eight). He's exposed Toronto's transition defense with his game-breaking speed and incredible finishing ability at the rim. And when the Raptors have left him open from beyond the arc, he's capitalized every time.
During last year's playoff run, Sixers head coach Doc Rivers was hesitant to play Maxey big minutes. He played just 13 minutes per game off the bench and chipped in only 6.3 points per contest last postseason. One year later, he's been the most impactful player on the roster through two playoff games.
But if you've watched the Sixers all season, this isn't anything new.
Maxey was disrespectfully snubbed as a Most Improved Player finalist
As a rookie, Maxey served as a spark off the bench who excelled in transition and attacking the basket. His three-point jumper seemed to be a serious concern, as he shot only 30.1% on 1.7 attempts per game. In 15.3 minutes per game, Maxey averaged eight points, two assists, and 1.7 rebounds.
In Year 2, Maxey took over the starting point guard job thanks to Ben Simmons' absence, and he sure made the most of it. Maxey didn't just improve upon his rookie-year numbers. He doubled them. Almost all of them.
From Year 1 to Year 2, Maxey doubled his points per game, assists per game, blocks per game, field goals per game, and three-point field goals per game. Check out his impressive improvement from 2021 to 2022:
| | | |
| --- | --- | --- |
| Statistic | 2020-21 season | 2021-22 season |
| Points per game | 8.0 | 17.5 |
| Rebounds per game | 1.7 | 3.2 |
| Assists per game | 2.0 | 4.3 |
| Steals per game | 0.4 | 0.7 |
| Blocks per game | 0.2 | 0.4 |
| Field goal percentage | 46.2% | 48.5% |
| Three-point field goal percentage | 30.1% | 42.7% |
| True shooting percentage | 53.1% | 59.4% |
The increase in Maxey's raw numbers makes sense considering he's now playing starter minutes, but the shooting numbers are almost hard to comprehend. As a rookie, Maxey ranked outside the top 150 players in the NBA in three-point shooting percentage. He rarely attempted to create his own shot from deep and hesitated to pull the trigger even when he was open.
This season, he's hunting the three-point shot, and he finished the season with the third-best three-point shooting percentage in the league. That's a remarkable glow up in such a short period of time.
And yet, Maxey wasn't pegged as a finalist for the NBA's Most Improved Player award. The award will come down to Darius Garland, Ja Morant, and Dejounte Murray. All three players improved their numbers from last year, but none as drastically as Maxey did.
Maxey could be considered the favorite for MIP, but he won't even finish in the top three. Maybe he'll use the snub as motivation to continue his electric playoff run.
All stats courtesy of Basketball Reference.
Like Sportscasting on Facebook. Follow us on Twitter @sportscasting19.