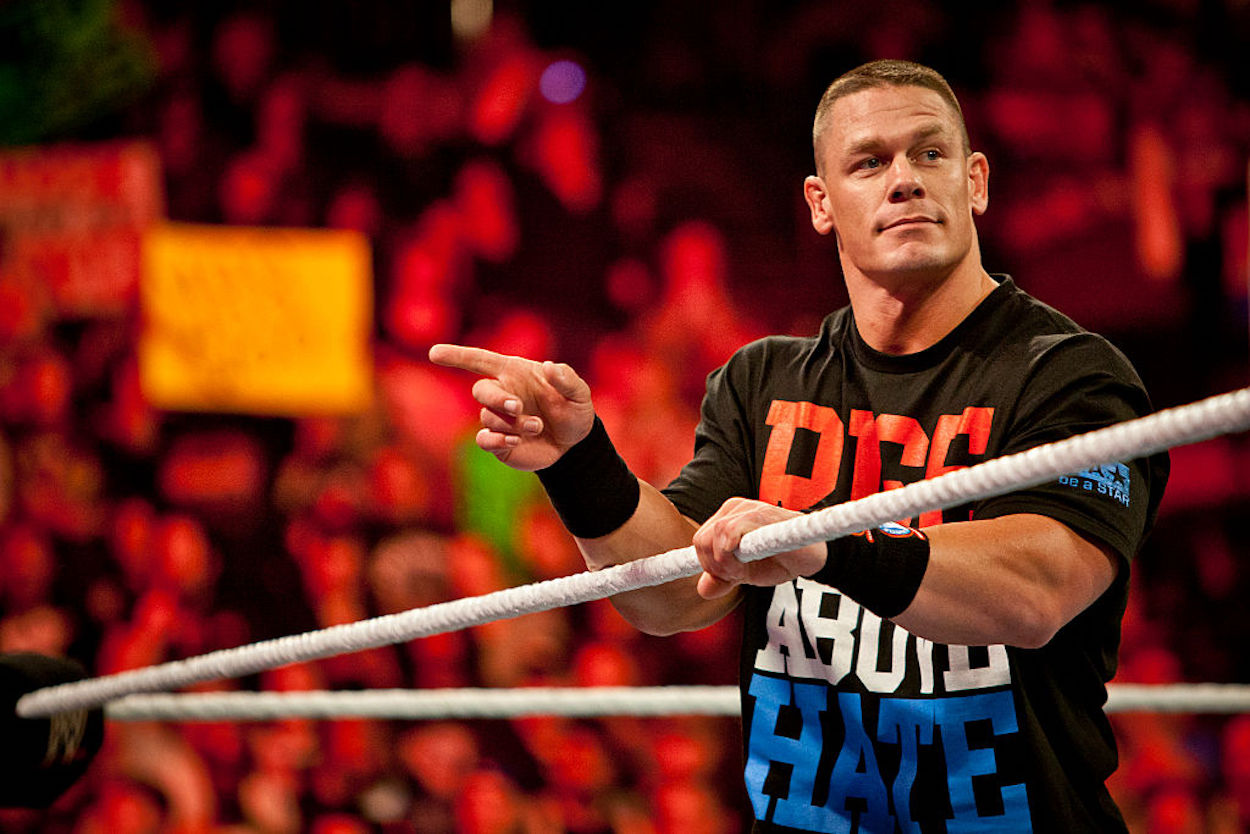 John Cena Will Forever Be Haunted by His Most Embarrassing and Gag-Inducing WWE Memory
John Cena has no shortage of memorable moments in the ring during his WWE career, but this is one he'll always want to forget.
John Cena has plenty of fond memories from his iconic career in the WWE, but there's one lesser-known incident Cena probably wishes he could erase from his memory completely. During a mystery match that he can't quite pinpoint, Cena decided to wrestle through a severe case of food poisoning, and his night ended even more horribly than you might imagine.
John Cena is a WWE legend
Every time a wrestling fan sees someone shaking their open hand in front of their face or hears the hissing intro to The Time Is Now, they immediately think of the sculpted man donning an oversized T-shirt and jean shorts — John Cena.
Over the course of his legendary WWE career, Cena finished with a 467-194-32 record. He won 13 WWE championships, five United States championships, and three World Heavyweight championships as a professional wrestler.
Cena was one of the most entertaining athletes to ever go through the WWE, and his career sure produced some fascinating — and embarrassing — moments.
John Cena's most embarrassing WWE moment
During an episode of Total Divas back in 2013, Cena's then-girlfriend Nikki Bella told him about an embarrassing moment when Natalya urinated in her costume during a match against Naomi during a WWE Superstars event in Sioux City, Iowa. Cena, in an effort to console Bella, responded with an even more humiliating story from his past.
"I pooped myself once," Cena admitted in the clip. "I had to throw [my pants] away. It was in Saskatoon, Saskatchewan, I had food poisoning and I still went out to wrestle, so I feel for [Natalya]. Everybody knew—I was embarrassed."
TMI, John.
Cena changed his story about the food poisoning incident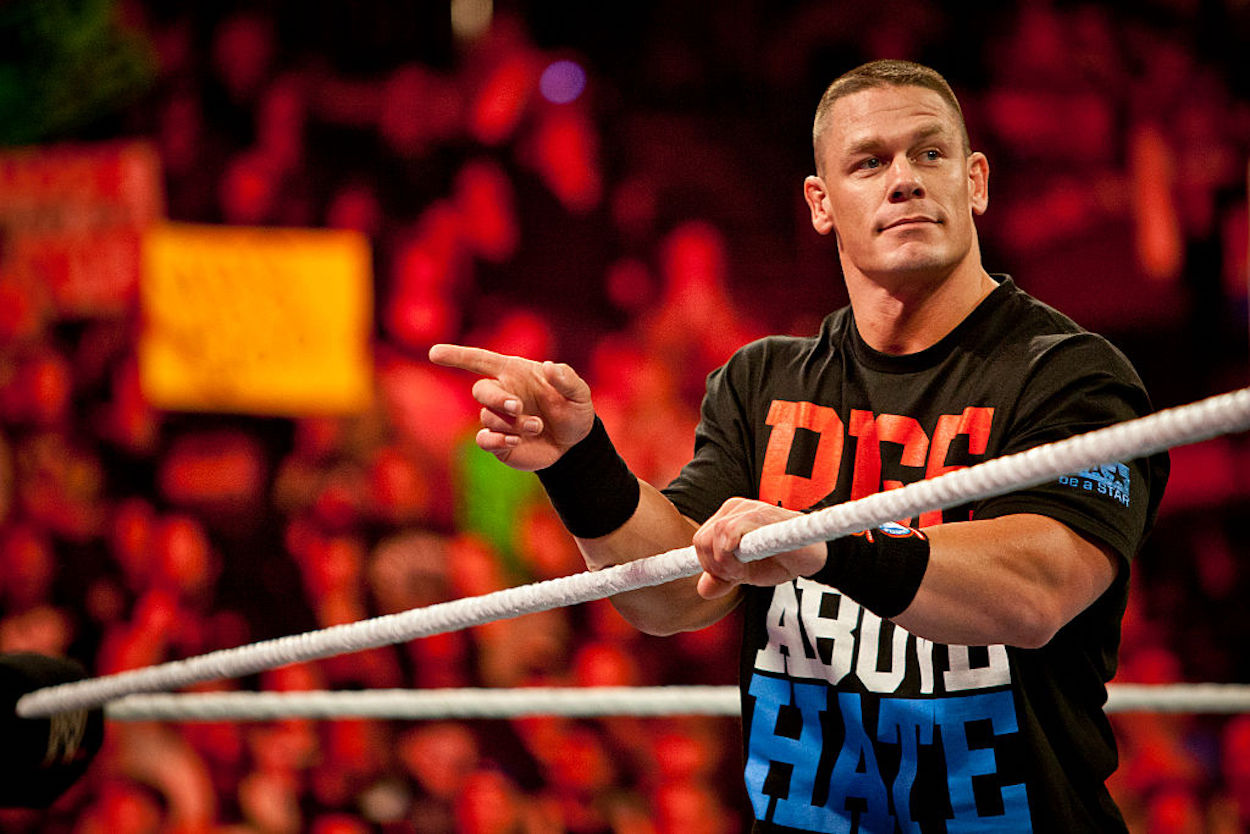 If something that embarrassing happened to anyone else, they would surely remember every little detail about the incident. But Cena apparently got his story mixed up.
In 2008, he told WWE Magazine a different story, but with a similar plot.
"It was in Winnipeg, and I was wrestling Scott Steiner, with Bull Buchanan as my lackey," Cena told WWE Magazine when asked about his most embarrassing moment in the ring. "I got food poisoning and thought I wouldn't be able to wrestle, but went out there anyway. I took a DDT, rolled out and the time-keeper was there. I looked him in the eye and said, 'Where do I puke? And he said, 'Under the ring.' So I went under the ring and puked and everyone knew it. But as I was puking I crapped my pants. Luckily, it was at the end of the match, but nothing has ever topped that since."
Amazingly, Cena got away with the accident without anyone else noticing at the time. Even so, the "you can't see me" star surely wishes he could unsee the events that transpired that night, whenever they may have happened.