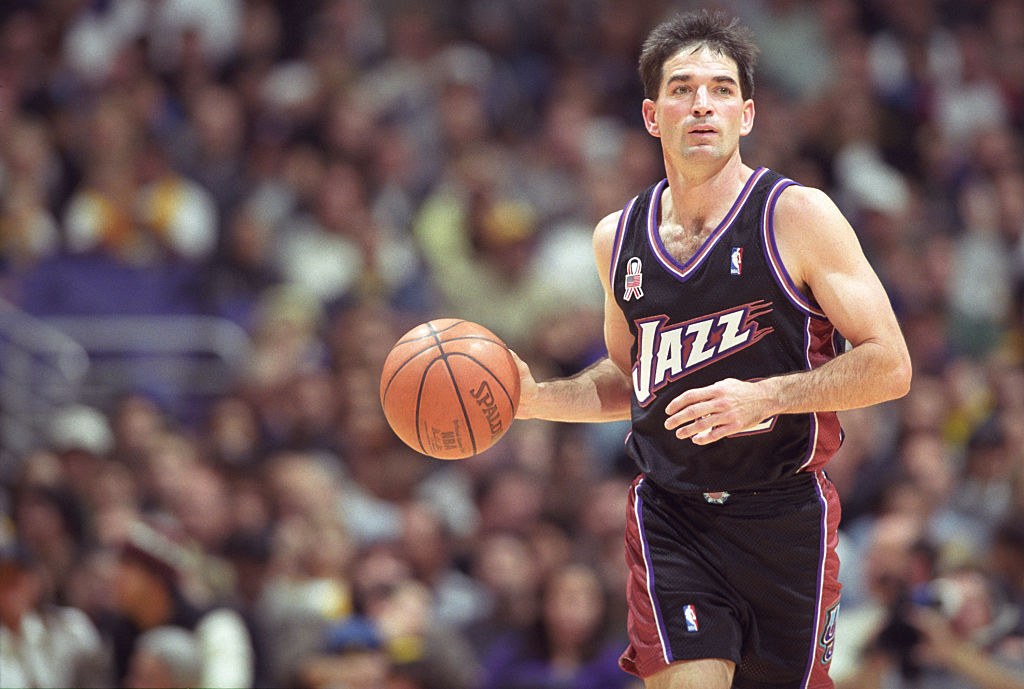 John Stockton's Net Worth Is Massive Even Though He Never Won a Ring With the Utah Jazz
There have been a lot of talented point guards to play in the NBA. There have not been too many better than John Stockton, though. The duo of Stockton and Karl Malone was one of the best pairs of all-time. They, however, never won a championship together on the Utah Jazz as Michael Jordan and …
There have been a lot of talented point guards to play in the NBA. There have not been too many better than John Stockton, though. The duo of Stockton and Karl Malone was one of the best pairs of all-time. They, however, never won a championship together on the Utah Jazz as Michael Jordan and the Chicago Bulls always seemed to be standing in their way. Not winning an NBA championship has not kept Stockton from racking up a massive net worth, though.
Stockton is one of the greatest point guards of all-time
Yes, Karl Malone was a big reason the Utah Jazz were so good in the 90s, but John Stockton meant just as much to that team's success. After playing well in his first three seasons, averaging over seven assists in two of those three seasons, Stockton became one of the best point guards in the NBA during his fourth season in 1987-88. 
For nine seasons in a row from 1987-88 through 1995-96, Stockton led the NBA in assists. He dished out as many as 14.5 per game in 1989-90. He also could score if he had to, even though it did help to have one of the greatest scorers to ever play in the NBA in Karl Malone. Stockton scored 10 points per game or more every season from 1987-88 through his last season in 2002-03. He averaged as much as 17.2 points per game in 1989-90 and 1990-91. 
Stockton was also a great defender. He led the NBA in steals per game in two seasons. He also earned All-Defensive team honors five times. 
Here is a list of some more of his accomplishments.
Hall of Famer 
10-time NBA All-Star 
11-time All-NBA honoree
15,806 career assists (No. 1 all-time) 
3,265 career steals (No. 1 all-time)
Not too many people will ever be as valuable as John Stockton was to the Utah Jazz. However, he and the Jazz could just never win the big one. 
Never winning an NBA championship
The Utah Jazz went to the playoffs each of John Stockton's 19 seasons on the team, and 20 seasons in a row overall. They struggled to go deep in the playoffs during his first several seasons. However, the Jazz made the Western Conference Finals five out of seven seasons from 1991-92 through 1997-98. 
Then in 1996-97 and 1997-98, the Jazz made it to back-to-back NBA Finals. Those were some seasons, though, that Michael Jordan and the Chicago Bulls were dominating. The Jazz lost to the Bulls in six games in both of those Finals appearances. The Bulls ultimately completed one of their three-peats in 1997-98. Stockton and the Jazz then did not make it past the Western Conference Semifinals the next five seasons.
Stockton last played in 2002-03 while Malone played one more season with the Los Angeles Lakers in 2003-04.
The Utah Jazz have since not been nearly as successful as they were during the Stockton-Malone days. The Jazz have only made it as far as the Western Conference Finals once since Stockton and Malone took them to the NBA Finals in 1997-98.
Stockton is still worth a lot of money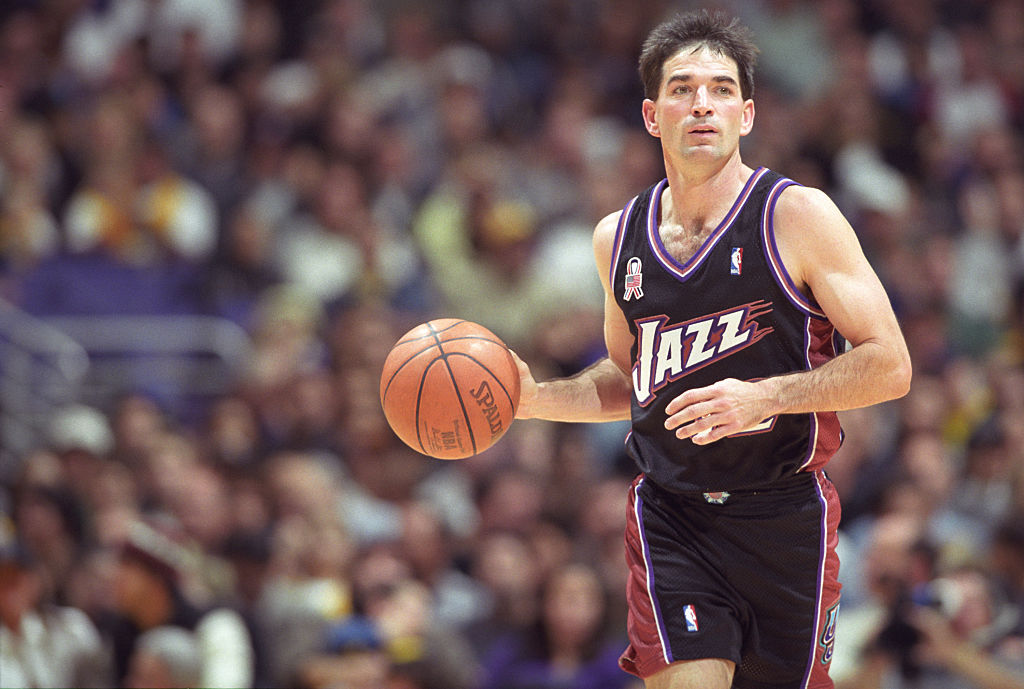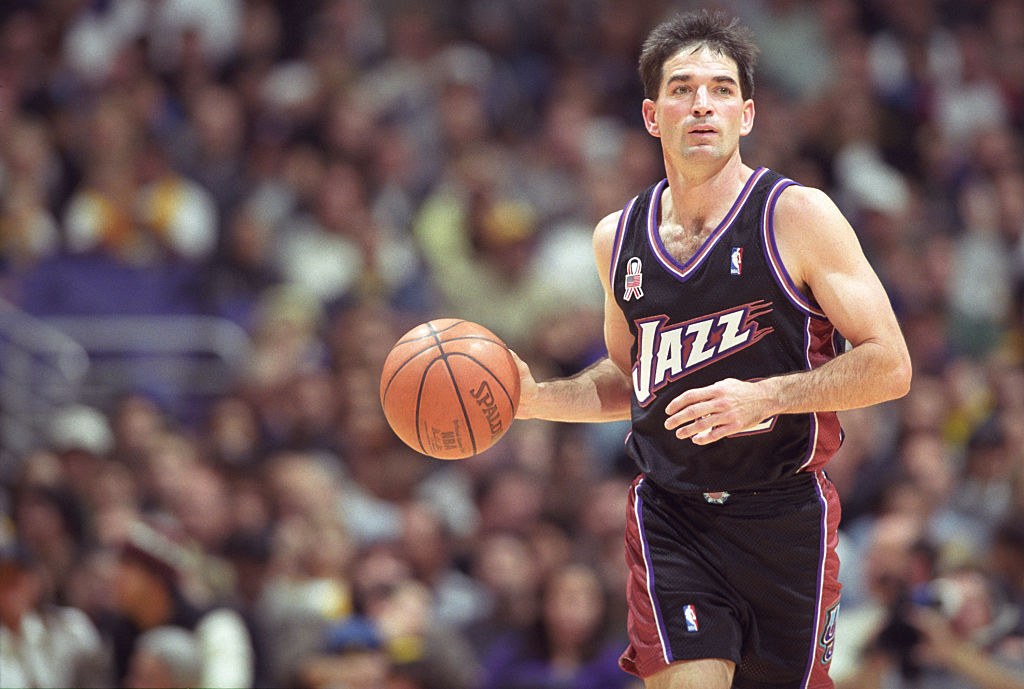 Despite never winning an NBA championship, Stockton's dominance at the point guard position helped him become very wealthy over the years. That ultimately helped him rack up a massive net worth. 
Celebrity Net Worth reports that John Stockton is worth $40 million. That is not quite as much as his former teammate Karl Malone who is worth $75 million, according to Celebrity Net Worth, but that is still a lot of money. 
John Stockton never won any rings with Karl Malone and the Utah Jazz. He was still one of the greatest point guards to ever play, and that is why he has a large net worth.