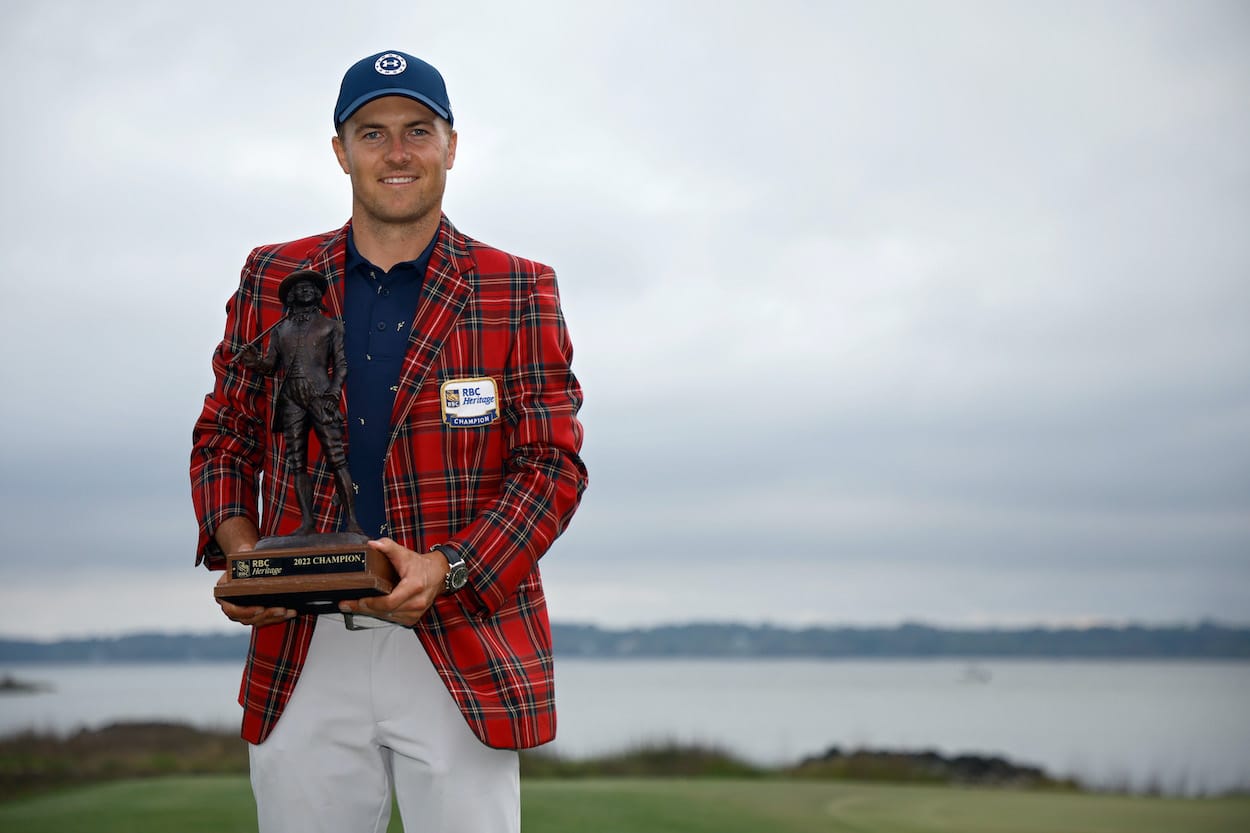 Jordan Spieth Earnings: How Much Money Has the Star Golfer Made on the PGA Tour?
How much money has Jordan Spieth made in his career?
When Jordan Spieth first burst onto the professional golf scene in 2015, fans started comparing him to a young Tiger Woods. At just 21 years of age, the Texan won five times, finished inside the top 10 in 15 of his 25 starts, and became the youngest Masters winner in history — all in the same season.
After the hot start to his PGA Tour career, though, Spieth went through a prolonged slump that saw him go three straight seasons without winning a single event. He's since rebounded and now sits at No. 15 in the Official World Golf Ranking.
Throughout his up-and-down career, Spieth has won enough money on the course to make him a top-10 earner in PGA Tour history. So, how much money has Spieth earned on the PGA Tour, and what is his net worth?
How much money has Jordan Spieth won on the PGA Tour?
No one epitomizes the ups and downs of a professional golfer quite like Jordan Spieth. At 19 years of age, he won his first PGA Tour event at the John Deere Classic in 2013. He went winless in his second full-time season on Tour, but the floodgates opened up in the 2014-15 season.
In 25 starts that year, Spieth won five times and finished inside the top 25 19 times. He won The Masters as a 21-year-old to become the youngest winner ever, and he won the U.S. Open a few months later to make it two majors in one season. Two years later, he won the Open Championship to inch closer to the career Grand Slam.
Spieth was considered the best golfer in the world at this point, but that didn't last for long. After winning 10 times in three years to become the No. 1 golfer in the world, Spieth went three straight seasons without winning an event on the PGA Tour. From 2018-2020, the Texas product recorded as many missed cuts (10) as he did top-10 finishes. It was a shocking fall from grace that saw him drop to as far as 92nd in the OWGR.
Over the last few years, though, Spieth has found his game again. He's won one tournament in each of the last two seasons, and he's climbed back to 15th in the OWGR.
Through all the ups and downs, Spieth has racked up a whopping $53 million in on-course earnings, per PGA Tour. His most lucrative season, unsurprisingly, came in 2014-15 when he banked more than $12 million.
Spieth's career earnings total of $53 million puts him eighth on the all-time list. He should be able to catch a few names in front of him in the coming years, but he likely will never catch Tiger Woods and his $120 million career earnings.
Jordan Spieth net worth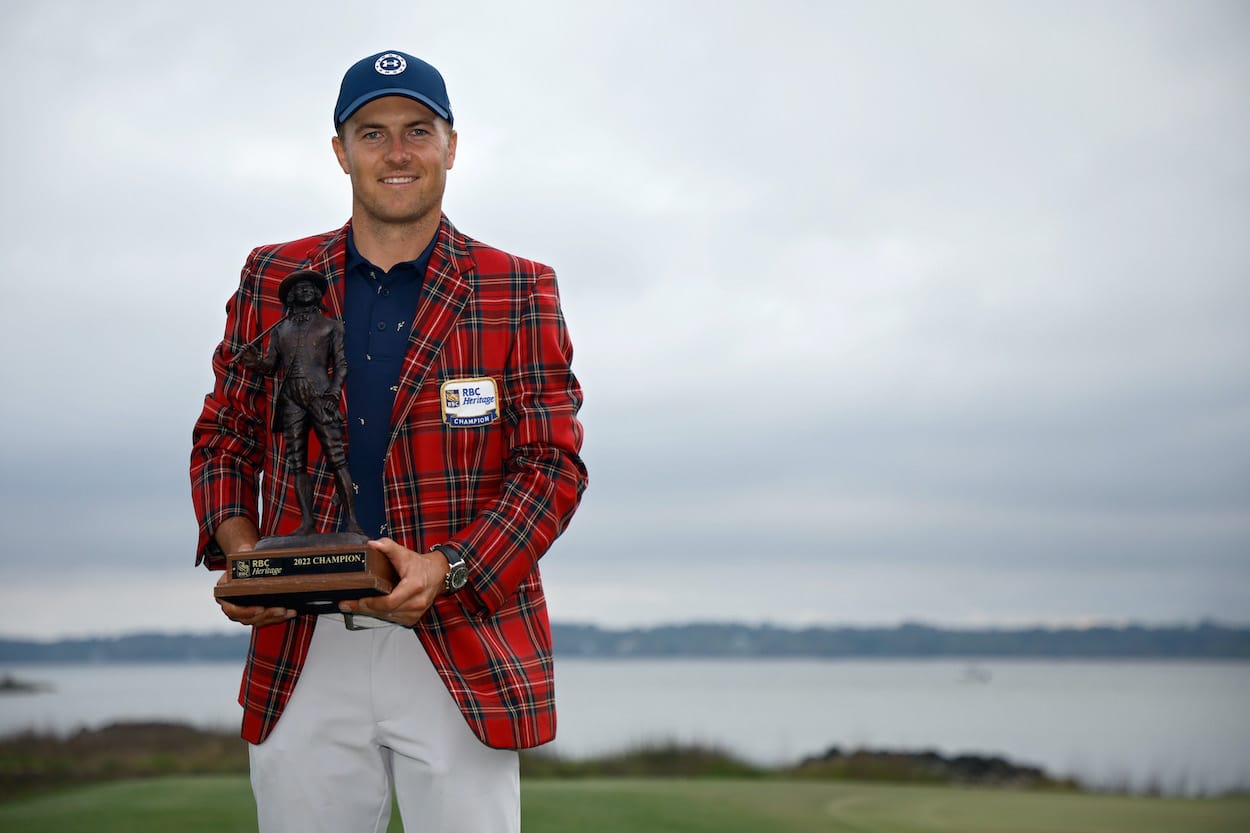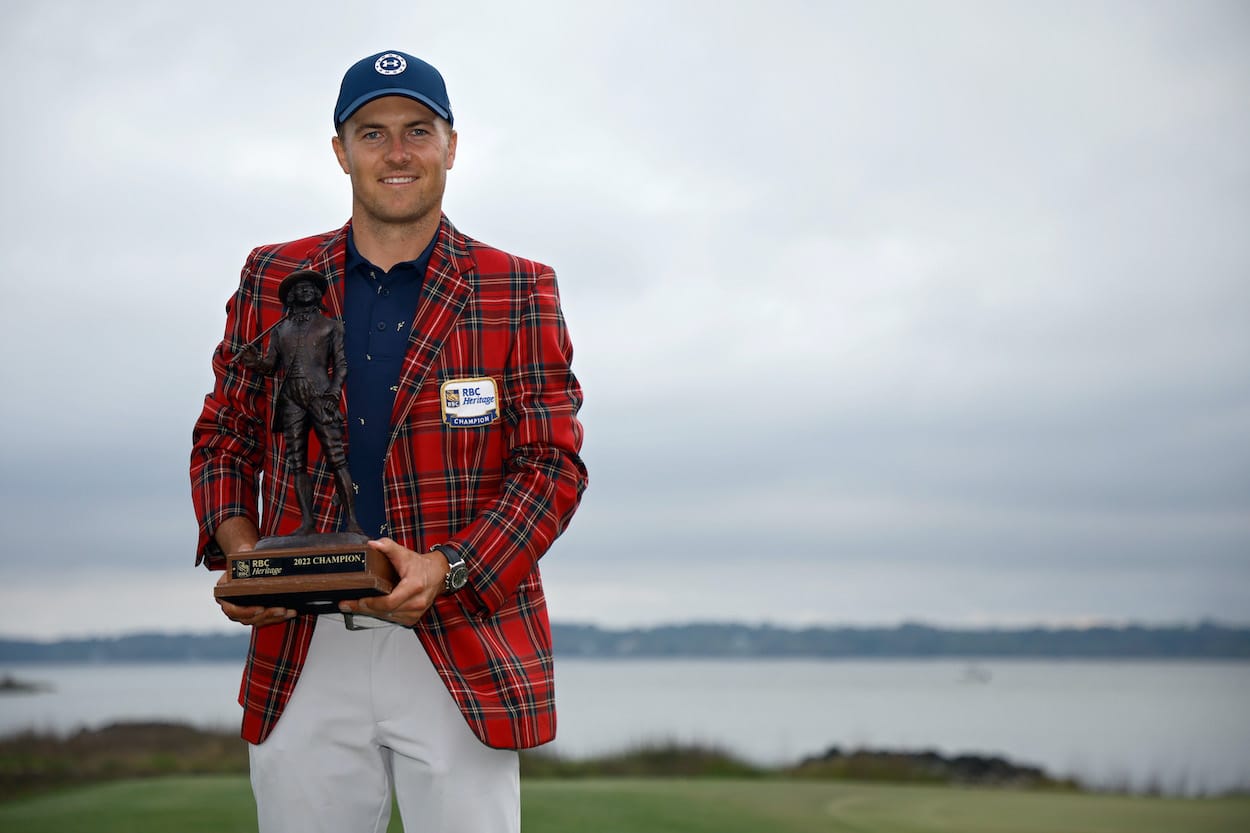 Thanks to his massive on-course earnings, combined with his dozens of sponsorships and endorsements, Spieth has built up an impressive net worth before turning 30. As of January 2023, Spieth has a net worth of $110 million, according to Celebrity Net Worth.
That figure is only going to climb in the coming years, too.