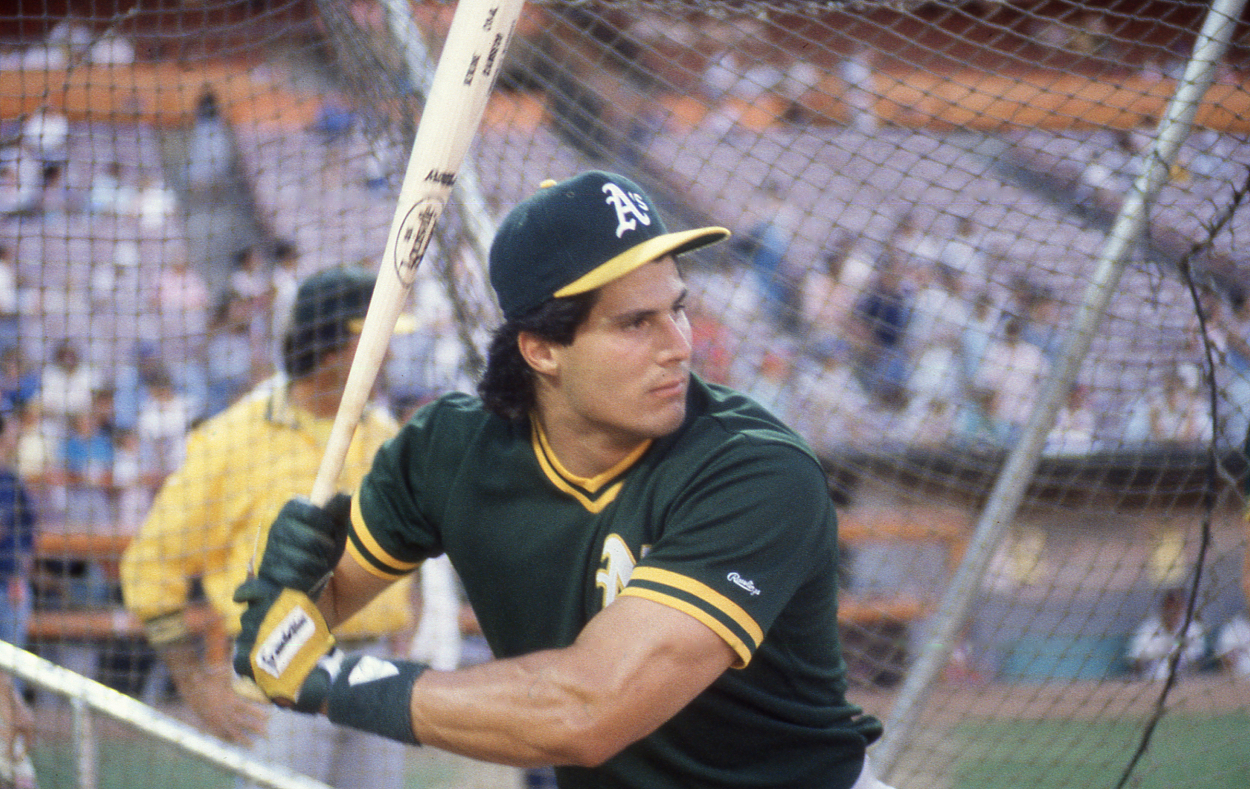 Jose Canseco Pinpoints the Exact Moment When Major League Baseball Wanted Him Gone
Jose Canseco said he remembers exactly when Major League Baseball wanted him gone from the game.
Former Oakland Athletics slugger Jose Canseco is convinced Major League Baseball wanted him out of the game. He had been linked to steroids during a time in baseball where he eventually said up to 85% of the players were using them at the peak of the steroid era. In a recent interview, Canseco said he knows exactly when the league wanted him out of the sport, and there wasn't a whole lot he could do about it.
Jose Canseco was the best player in Major League Baseball in 1988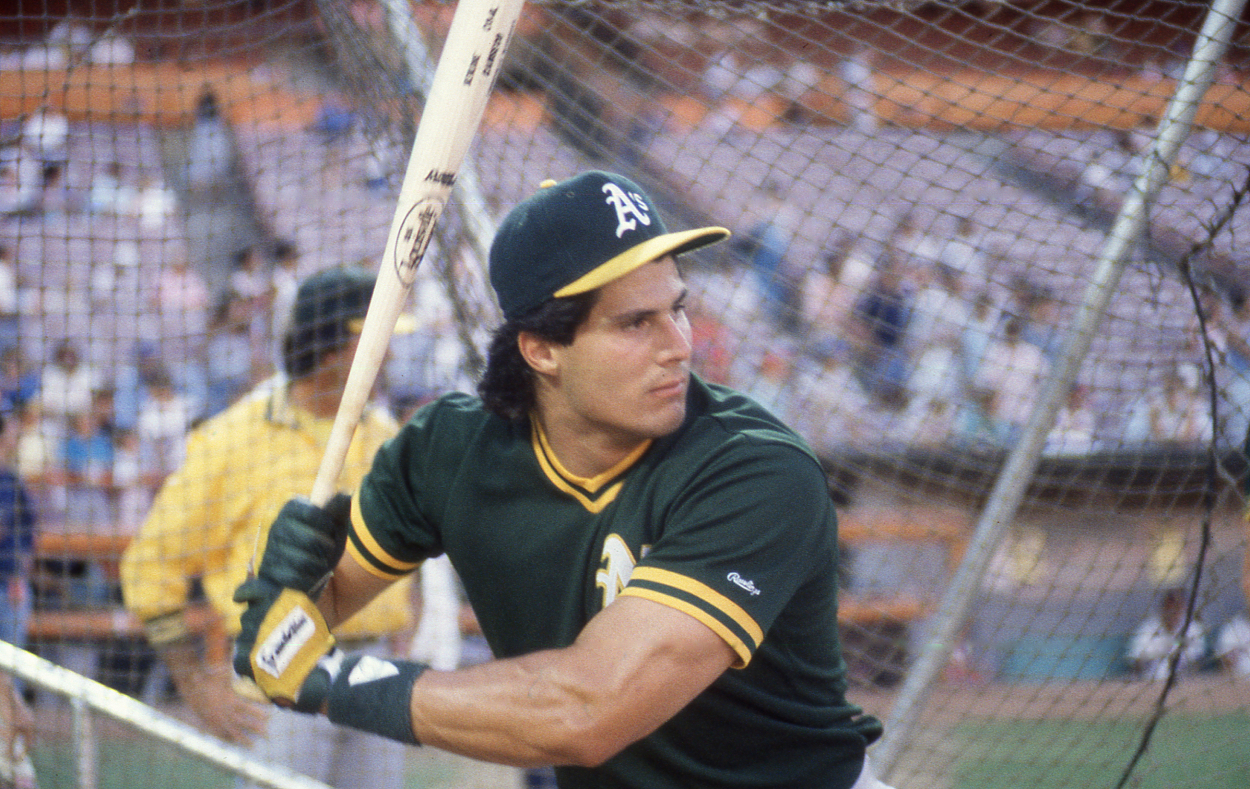 Although Canseco had hit 30-plus home runs in each of the 1986 and 1987 seasons, he came into his own in 1988. The Athletics' slugger showed he was much more than just a power hitter when he became the first player in MLB history to hit 40 or more home runs and steal 40 or more bases in a season.
Canseco finished the season with an MLB-best 42 homers, 40 steals, and also led the majors with 124 RBIs. He finished with a .307 batting average and was unanimously named the American League's MVP.
He guided the Athletics to a World Series appearance against the Los Angeles Dodgers. Although the Dodgers won the series, it was the first of three straight trips to the World Series for Oakland. The A's won the following year, defeating the San Francisco Giants.
Jose Canseco insists he was driven out of Major League Baseball
After his playing days were over, Canseco wrote a best-selling book that detailed his use of steroids during his career. It was because of that steroid use, which was running wild throughout baseball, that Canseco believes MLB wanted him gone from the game.
During a recent interview with Vlad TV, Canseco recalled the moment when he knew MLB was forcing him out. "Let's go back to the Toronto Blue Jays in 1998," he said. "Something funny happened there. I got colluded against. I think that year I had 46 home runs, 100-something RBIs and I was on my way to do the 40/40. All-Star break I had more than 24, 25 home runs, 23, 24 stolen bases.
"Toronto Blue Jays and Gord Ash pulled me aside and said, 'Jose, we don't want you stealing base anymore.' I'm thinking why, I'm about to do the 40/40 again. I found out why later on. I ended up stealing 29 against their wishes and I could've done 40/40 easily.
"Now, I'm thinking the Toronto Blue Jays are going to sign me to a multiyear deal. Back then, players with those stats are making eight-to-10 million a year. I'll never forget this. I'm in my gym in my house and Gord Ash calls me. He says, 'Jose we want to tender you an offer. We want to pay you a million dollars, and you better take it because nobody else is going to offer you a penny more.'
"The phone fell out of my hand. I knew right then and there I was being colluded against. That's why they stopped me from doing the 40/40."
His nightmare continued with the New York Yankees
Canseco said it was at that moment when MLB wanted him out. He said he knew it was going to be difficult for him to find another team to play for. He latched on with the Tampa Bay Devil Rays and was traded to the New York Yankees in 2000. Although the Yankees won the World Series that year, Canseco was not having a good time.
"I'm completely healthy and never played," Canseco said on Vlad TV. "I wasn't even on the playoff roster. I knew when I got there, it was a block. If you look at my stats against the Yankees, they used to call me the Yankee killer. It was a great move by the Yankees because they blocked a trade to the Boston Red Sox and the Oakland A's.
"I knew when I went over there they already had David Justice, Glenallen Hill, Luis Polonia. I was just a strategic block in the sense that they didn't have to pitch to me. Joe Torre told me I've got my guys and I think you realize what's going on here.
"Ironically, they only played me against the team that tried to acquire me – the Boston Red Sox and the Oakland A's. When I faced the Boston Red Sox and the Oakland A's, I destroyed their pitching staff. I understood Joe Torre was very faithful to his players and his team."