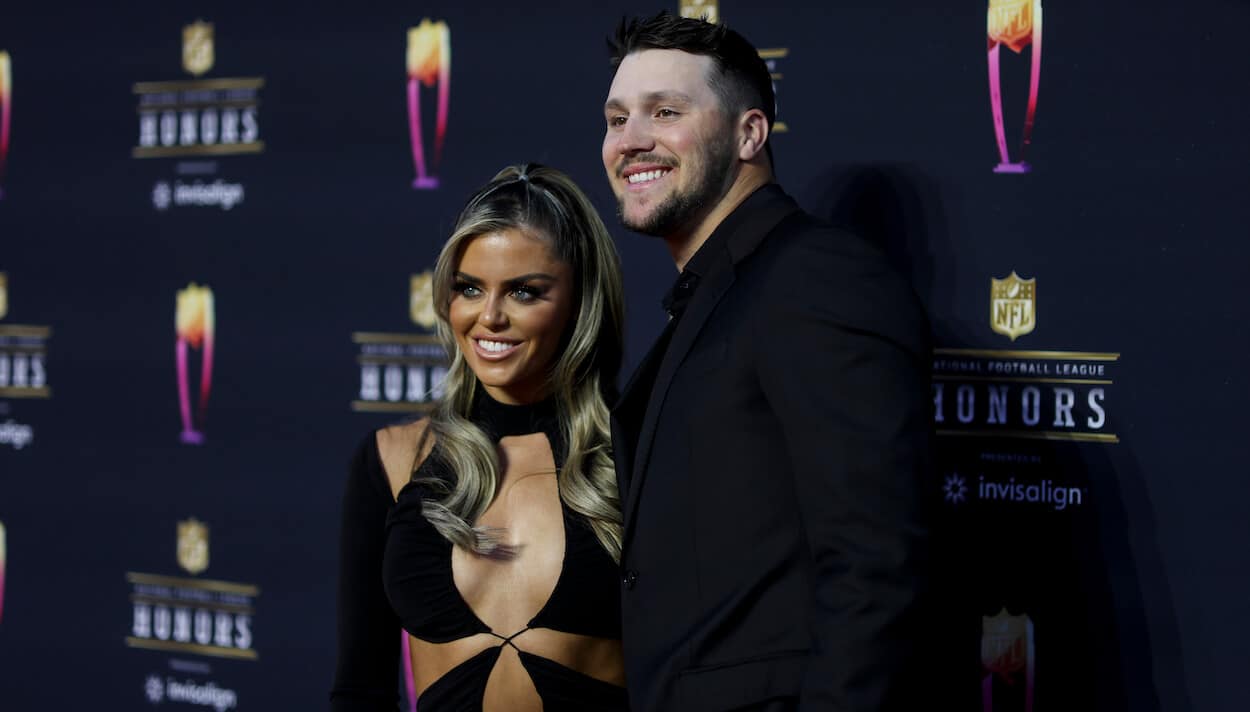 Josh Allen Girlfriend Rumors: Explaining Why Bills QB's Personal Life Is in the News
Here is what Buffalo Bills fans need to know about the Josh Allen girlfriend rumors that are circulating about the QB and Brittany Williams.
In the NFL offseason, when news gets slow, some strange stories start to come out. This offseason, Buffalo Bills quarterback Josh Allen is dealing with reports that have nothing to do with his play on the field. So, what are these Josh Allen girlfriend rumors that are popping up in the media in recent days? Here is everything you need to know about what may be going on with the Bills' star signal-caller and his girlfriend, Brittany Williams.
Josh Allen Girlfriend Rumors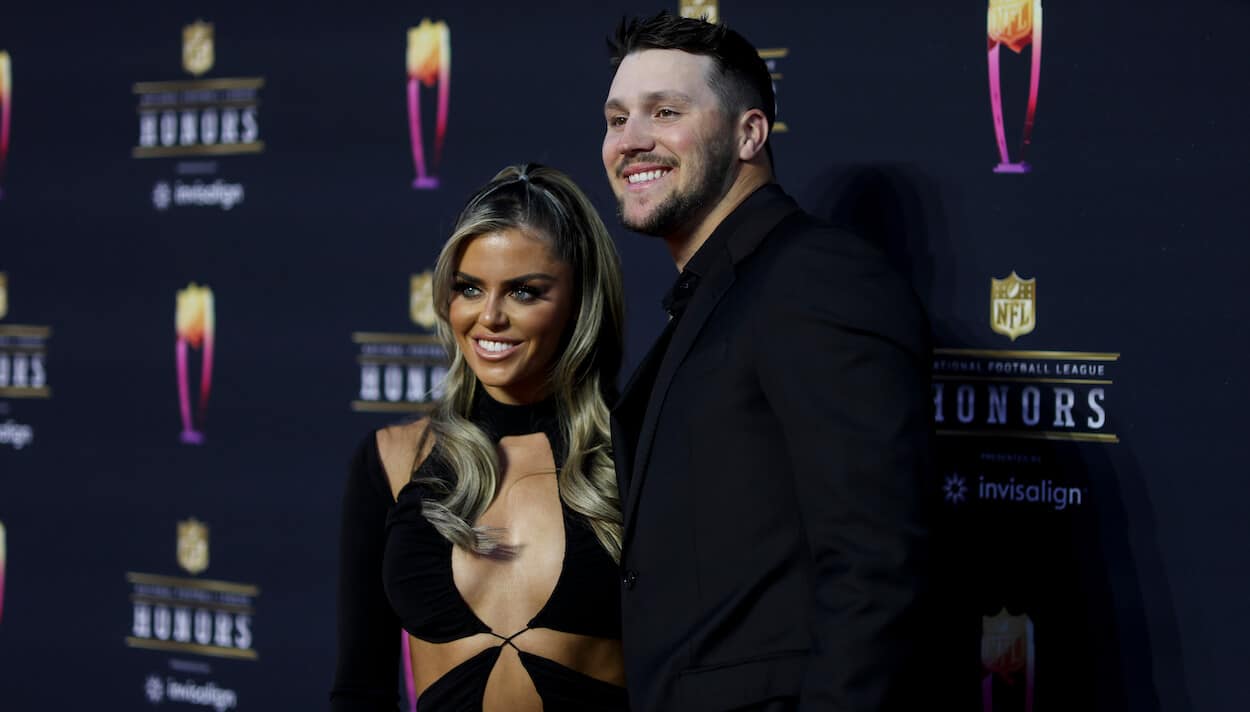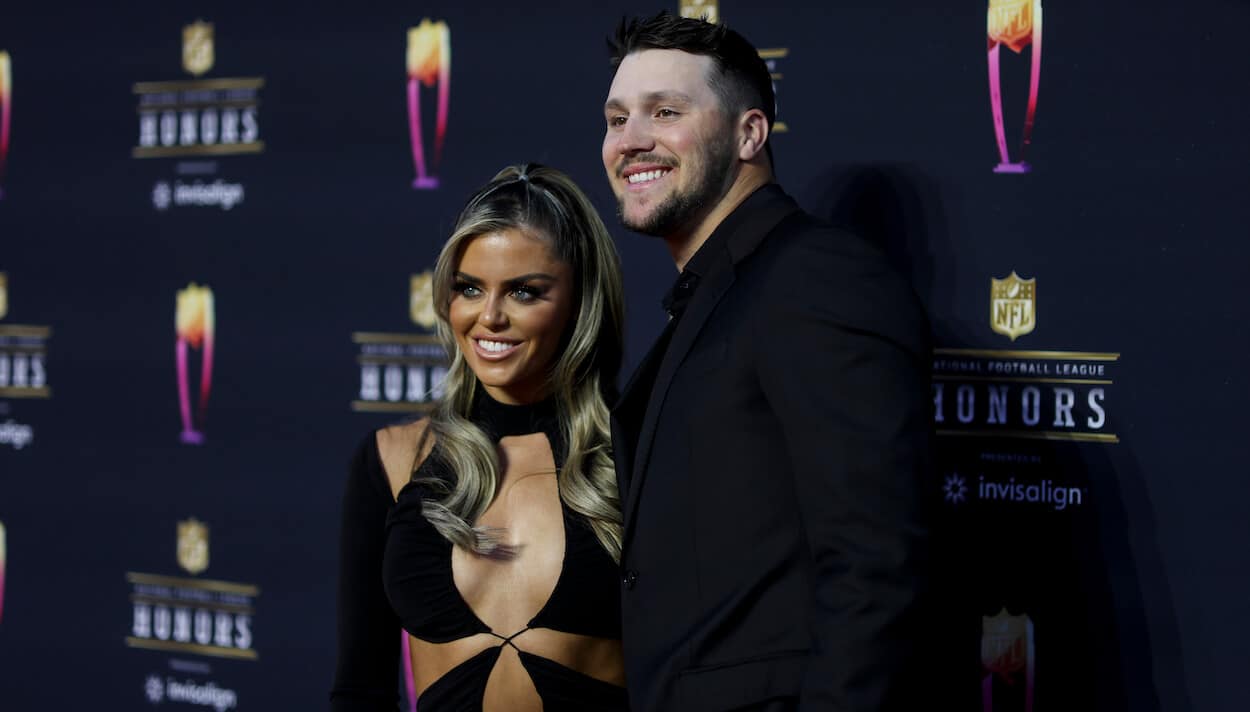 Bills QB Josh Allen has dated Brittany Williams since 2017, a year before he got to the NFL. However, their relationship started long before that.
The two met at a birthday party for Allen's brother when they were around eight years old in Fresno, California, according to Williams on Kelly Stafford's The Morning After podcast (h/t New York Post).
Around a decade later, Williams invited Allen to be her date at her school's Sadie Hawkins dance. That didn't go all that well, according to Williams, and Allen "ghosted" her for the next year. They reconnected while Williams was at Fresno State and Allen was playing at the nearby Reedley Junior College. Allen's family came to Williams' brother's graduation party, and two years later, the pair were officially dating.
Williams moved to Buffalo when Allen joined the Bills, and since then, she's been a fixture at Bills games.
The Josh Allen girlfriend rumors started in early 2023, though, when completely unsubstantiated whispers about a cheating scandal began.
WYRK radio in Buffalo wrote about rumors that police came to the Bills QB's house on the eve of the team's playoff loss to the Cincinnati Bengals after Williams allegedly found out Allen got another woman pregnant. This was never confirmed in any way, and nothing seemed to change publically in the pair's relationship.
In April 2023, movement has resumed on the Josh Allen girlfriend front, as Brittany Williams has unfollowed the QB on Instagram and deleted pictures of them together on her account, according to the New York Post.
This news comes as Allen was seen reporting to the Bills' offseason workout program at the team's facilities, which began on April 17.