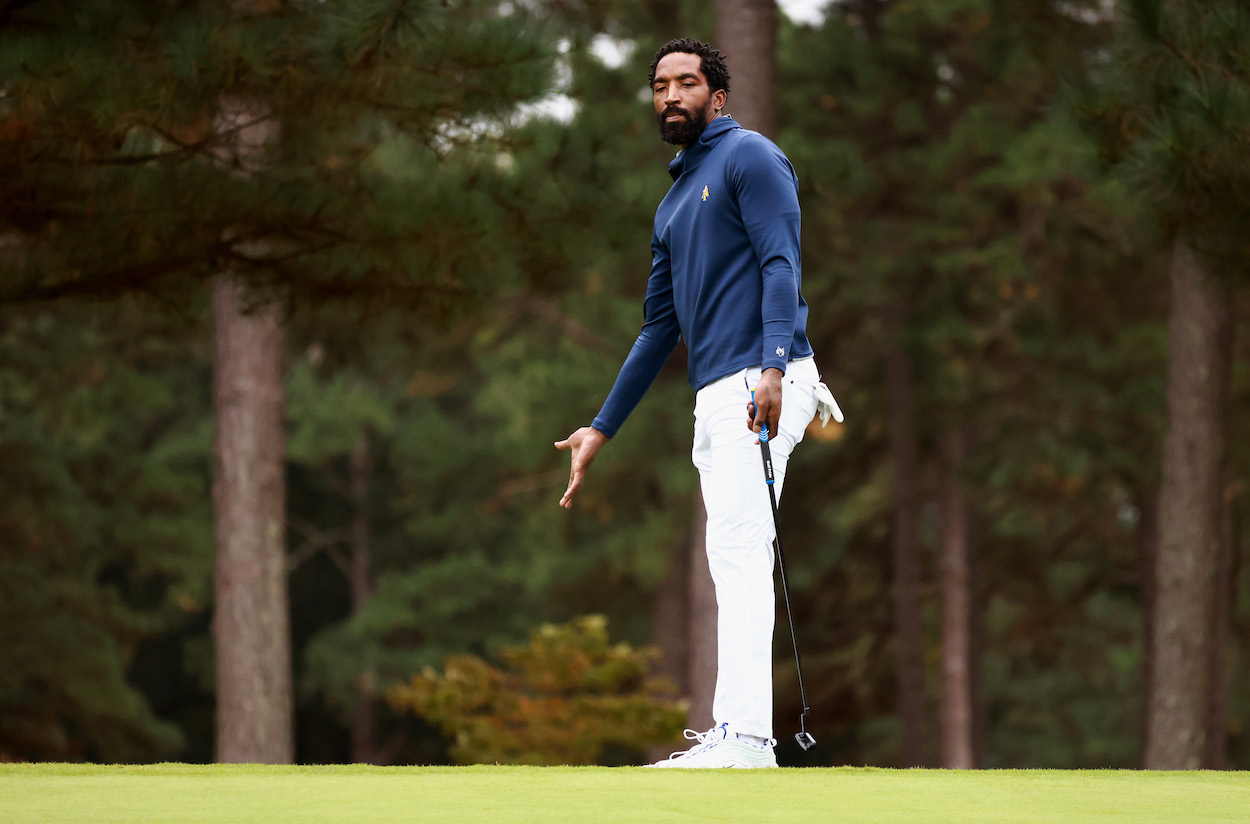 J.R. Smith Stung With a Dose of Reality (and a Swarm of Yellow Jackets) in His Eventful College Golf Debut
J.R. Smith had a painful start to his college golf career.
J.R. Smith experienced all the highs and lows of the NBA during his lengthy career. In his 16 seasons in the league, Smith celebrated the thrill of winning a championship (two, to be exact), suffered the agony of defeat in the NBA Finals, and roughed it up with some of the toughest NBA players of the 2000s and 2010s.
But in his recent debut for the North Carolina A&T golf team, Smith went through a painful experience he never had to deal with on the basketball court.
J.R. Smith stung with a dose of reality in college golf debut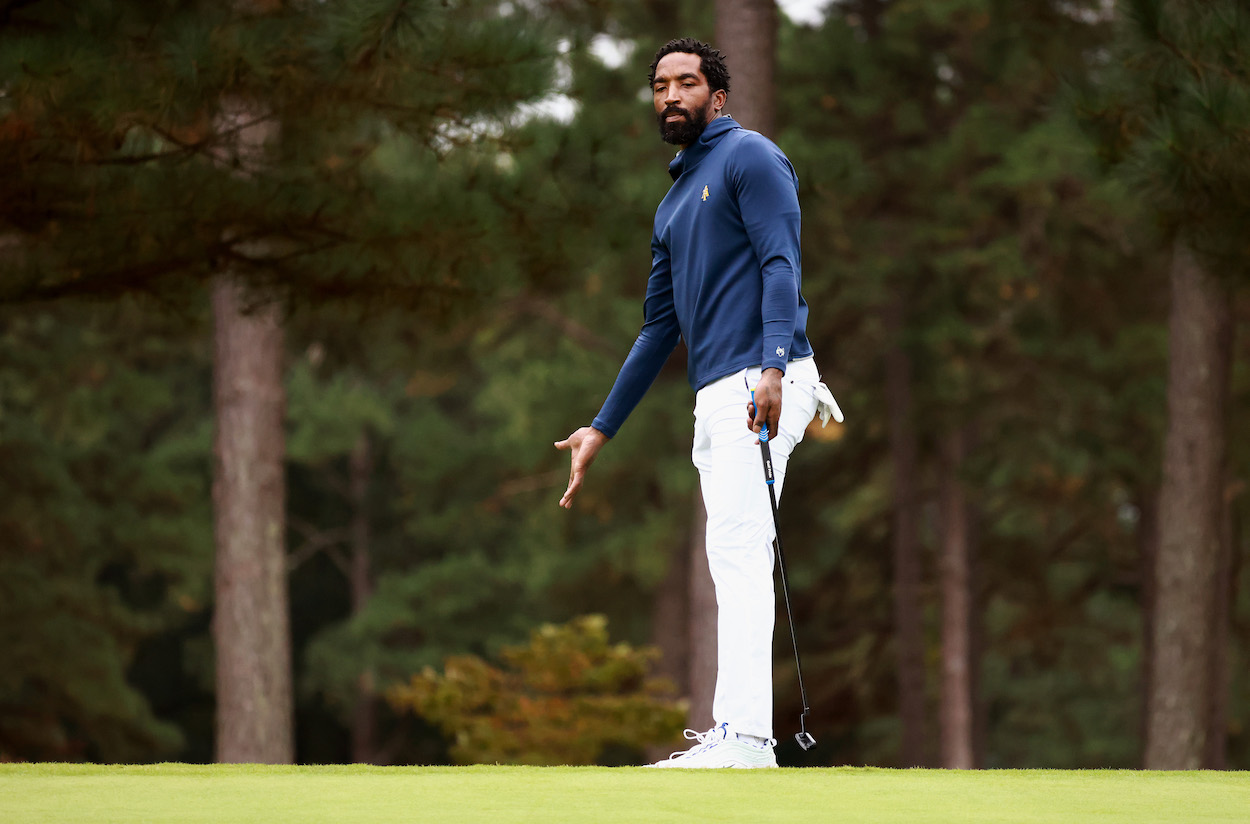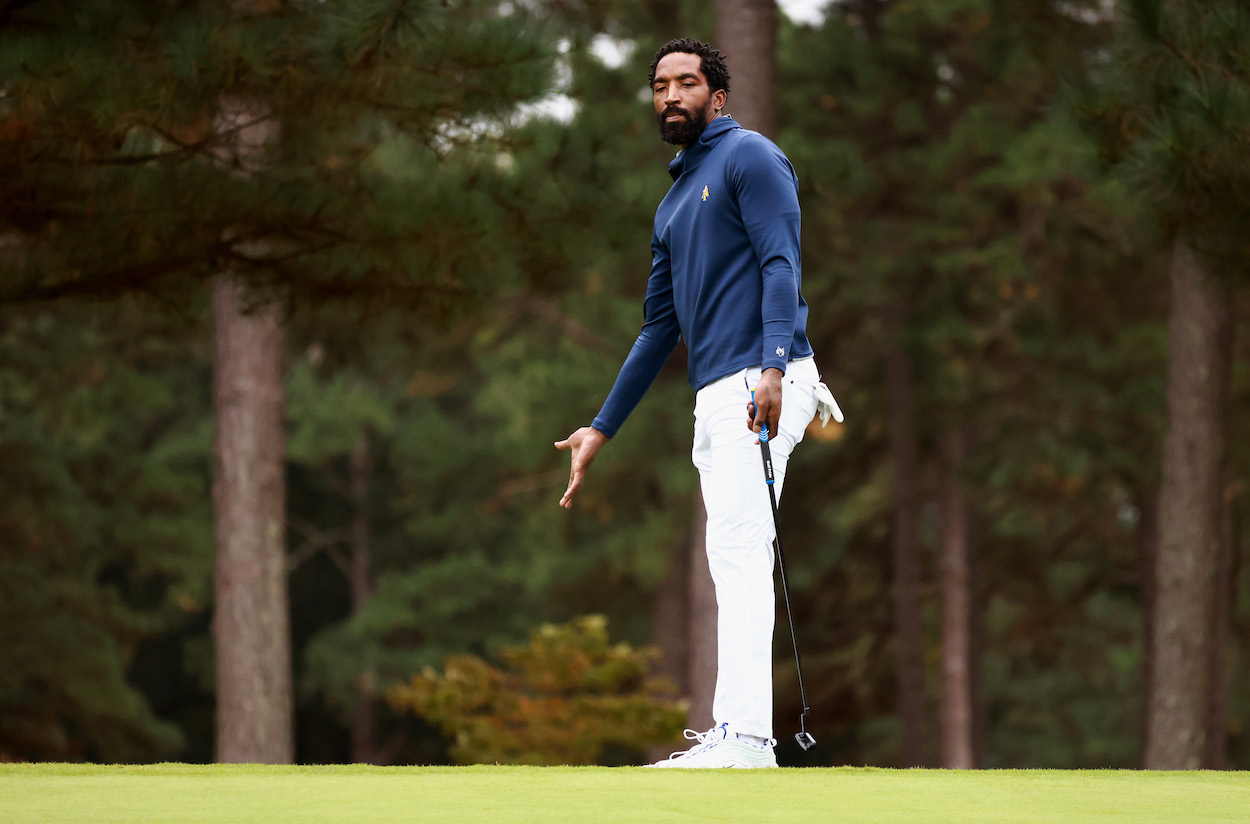 If you haven't been keeping up with Smith in retirement, it might be surprising to learn he's now a 36-year-old college student playing for his school's golf team. Yeah, that's not a joke.
Smith recently enrolled at North Carolina A&T to pursue a degree in liberal studies, and he also made the golf team as a walk-on. Earlier this week, the former NBA journeyman competed in his first collegiate golf tournament.
At the Phoenix Invitational at Alamance Country Club, Smith shot a 12-over-par 83 in his opening round. He followed that up with rounds of 78 and 79 to finish at 27-over for the tournament. Those are fantastic scores for a casual golfer, but Smith still finished the event in 81st place out of 84 players.
It was a harsh wake-up call for Smith about the level of competition at the college level, but he was still happy with his performance.
"Great couple of days!" Smith wrote in a tweet. "Thank you Elon Golf for the amazing hospitality my teammates and I really enjoyed ourselves! Look forward to next year! #AggiePride first 3 rounds of college golf in the books! I'm really proud of myself it's not easy! 83-78-79."
But the most eventful part of Smith's debut didn't even involve golf.
J.R. Smith also stung by a swarm of yellow jackets
Smith wasn't just stung by a dose of reality in his first college golf tournament. He was also attacked and stung by a swarm of yellow jackets after he rolled his push cart over a nest during his third round.
The two-time NBA champion received medical attention after the incident, but he was able to finish the round and card a respectable 79.
"To get stung on the basketball court or in an arena, never happens," Smith said after the tournament, per ESPN. "That's one of the very few things you don't have to worry about [in basketball] — other animals. When I got stung, I was like 'No way.'"
After playing in the NBA for 16 years, no amount of yellow jacket stings was going to keep Smith from finishing that round.
Trying to impress his NBA peers
Smith's North Carolina A&T debut captivated the golf world, and it also got his old NBA friends talking. LeBron James tweeted at his former teammate to congratulate him on a job well done, and Chris Paul reached out afterward to tell Smith how many new fans he had.
"I got a lot of great feedback," Smith said. "Chris Paul was telling me guys were talking about it in the locker room. Guys are really looking for my scores, so I got to take care of business so when I see them it ain't going to be too much backlash."
Now it's back to the driving range for Smith as he hopes to finish stronger and impress his buddies in his next event.
Like Sportscasting on Facebook. Follow us on Twitter @sportscasting19.