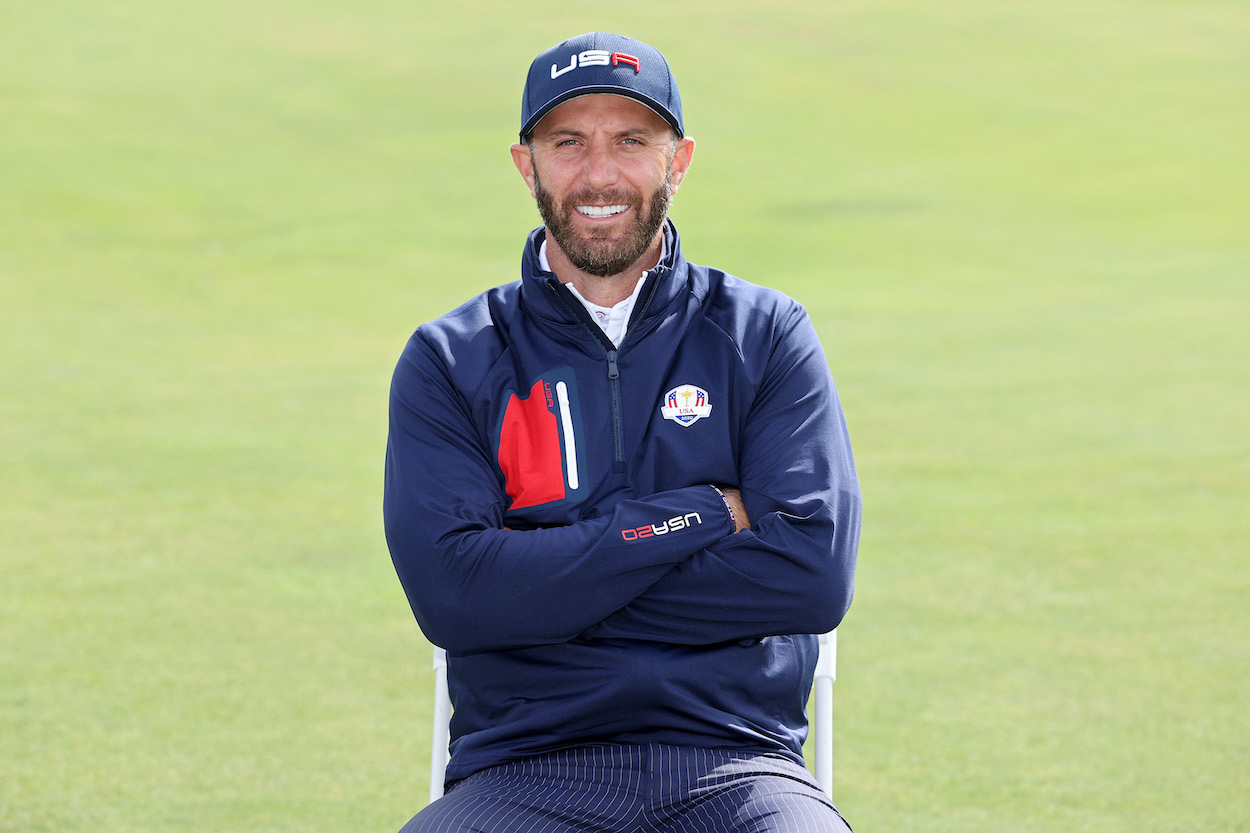 Dustin Johnson Hustled His Father's Friends and 'Beat the Hell Out of Them' on the Golf Course When He Was Just 12 Years Old
Dustin Johnson knew he was a special golf talent at a young age, and so did his father's friends.
Dustin Johnson was destined to become one of the best golfers in the world from a young age. The 37-year-old was a supreme athlete growing up in Columbia, South Carolina, and he routinely dusted older and stronger players on the golf course as a child.
Sometimes, he would even tee it up against his father and his father's friends, and Johnson "beat the hell out of them" pretty easily when he was only 12 years old.
Dustin Johnson was a golf protégé growing up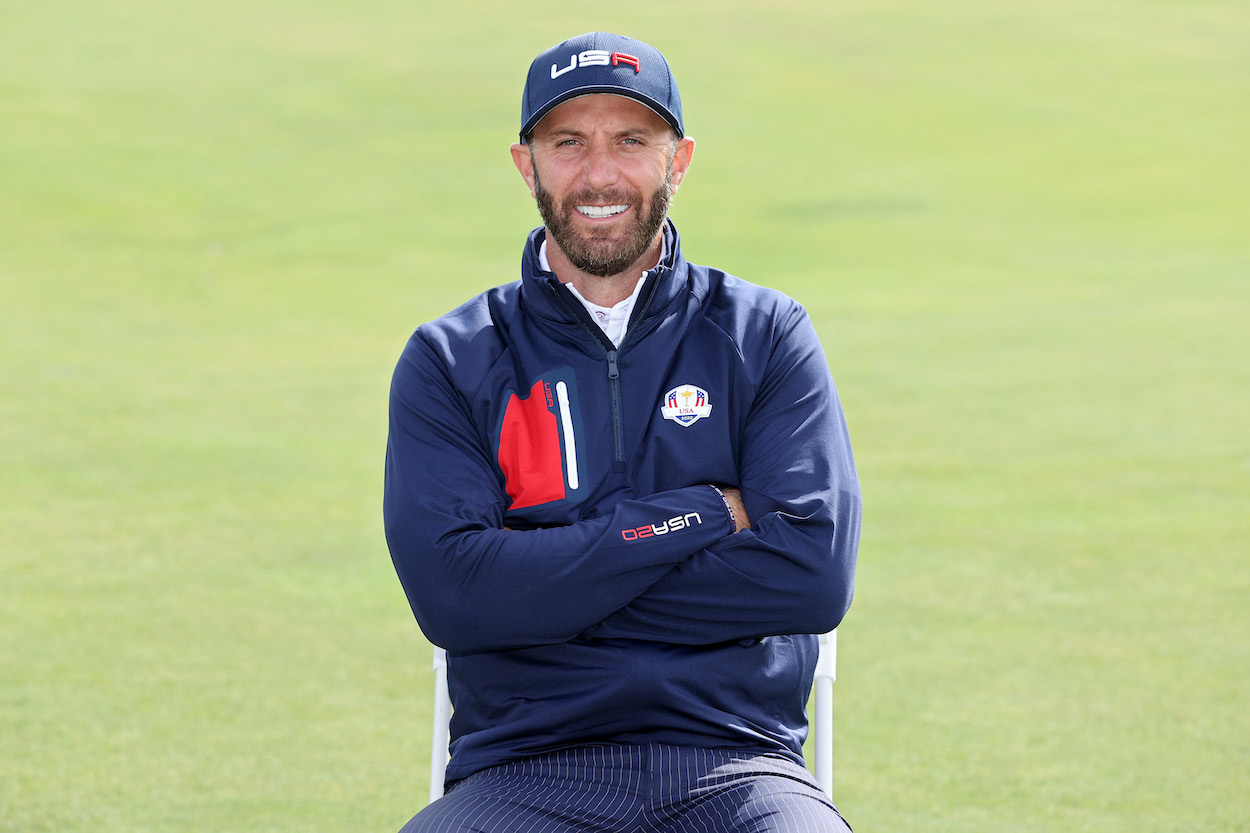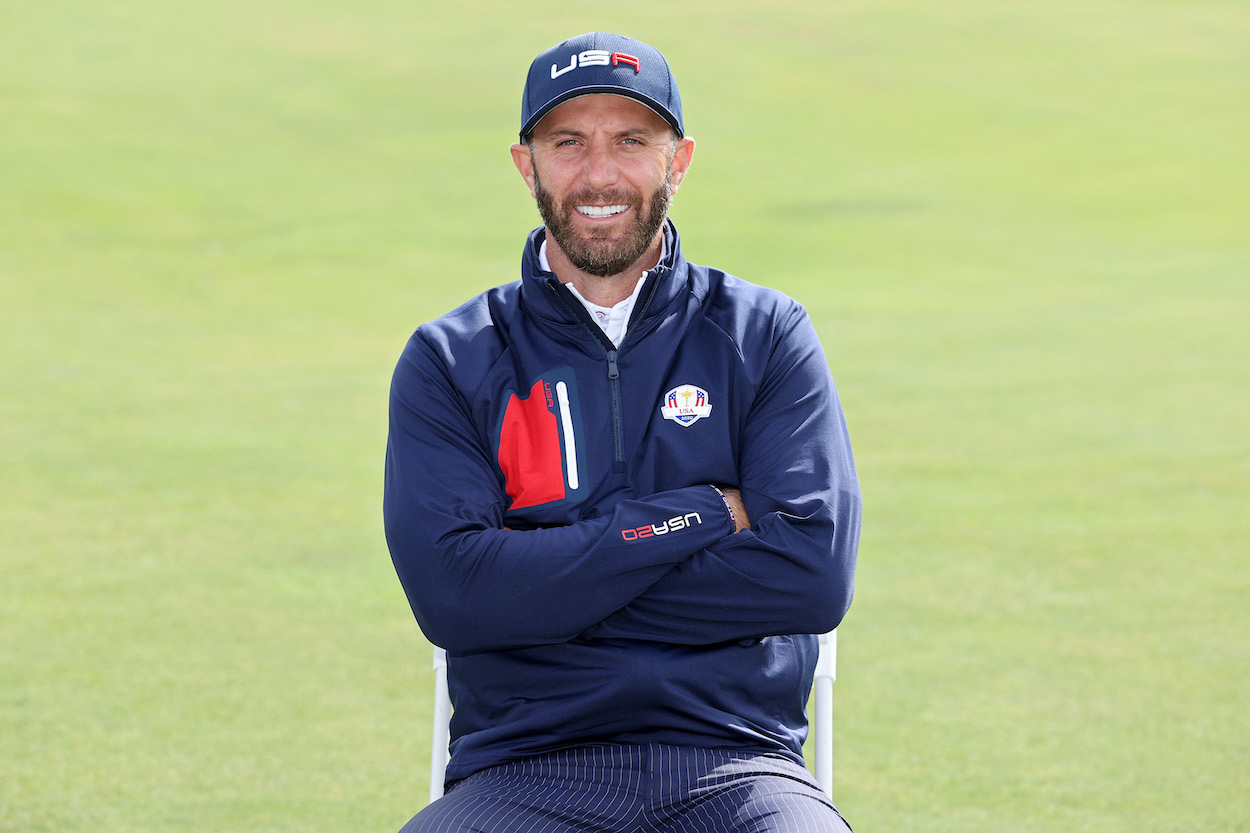 Johnson found a knack for golf at an early age. He first picked up a club when he was just seven years old, and he was immediately a natural.
Josh Kendall of The Athletic recently spoke to those who knew Johnson as a child, and they all said he was a star in the making.
"He just loved it. Some children just take to a sport. Dustin took to golf. He loved it," Jimmy Koosa, a golf instructor and the first person to put a golf club in Johnson's hand, said. "As a coach, you just try to get a kid to enjoy the game they like to play. With Dustin, it was easy. He just loved playing golf. He loved to practice, too."
When Johnson started playing competitive golf, he was already better than players much older than him.
"He wasn't scared of a number," Chris Miller, Johnson's coach at Dutch Fork High School said. "Back then, junior golfers got 2- or 3-under they started to protect it, and Dustin didn't; he put the pedal down and was ready to rock and roll. I literally watched him in one week (as a senior in high school), shoot 63, 64, 63, basically three days in a row. That's just stuff that wasn't being seen."
But Johnson wasn't just dominating golfers his age as a teenager. He was also embarrassing his father's friends.
Dustin Johnson "beat the hell out of" his father's friends at 12 years old
Johnson found the game of golf quite easy when he was just in middle school. Apparently, he needed more competition on the course, so he started playing money matches against his father and his father's friends.
Unsurprisingly, DJ won most of them.
He loved to compete. He would always try to get a game with somebody. When his daddy took the job at Mid Carolina (golf club), Dustin would go up there every day with him, and finally the men would invite him to play. He was probably 12, 13, 14, in that range, and he'd go out and play with the men and beat the hell out of them. He could take it around the golf course in the mid-70s or lower when he was 13 or 14. And it got lower and lower.

Jimmy Koosa, Johnson's former coach
That it did, and now Johnson is one of the richest golfers of all time.
DJ has now earned $72.5 million on the golf course
A few decades after Johnson was casually dusting adults on the golf course as a middle schooler, he's now one of the most accomplished golfers in PGA Tour history. He's won 24 times on Tour in his career, and he has two majors to his name at 37 years of age.
Johnson has also racked up more than $72.5 million in on-course earnings throughout his career, which makes him the third-richest golfer of all time behind only Tiger Woods and Phil Mickelson.
Maybe his dad's buddies shouldn't feel too bad about getting laughed off the course by a kid.
Like Sportscasting on Facebook. Follow us on Twitter @sportscasting19.