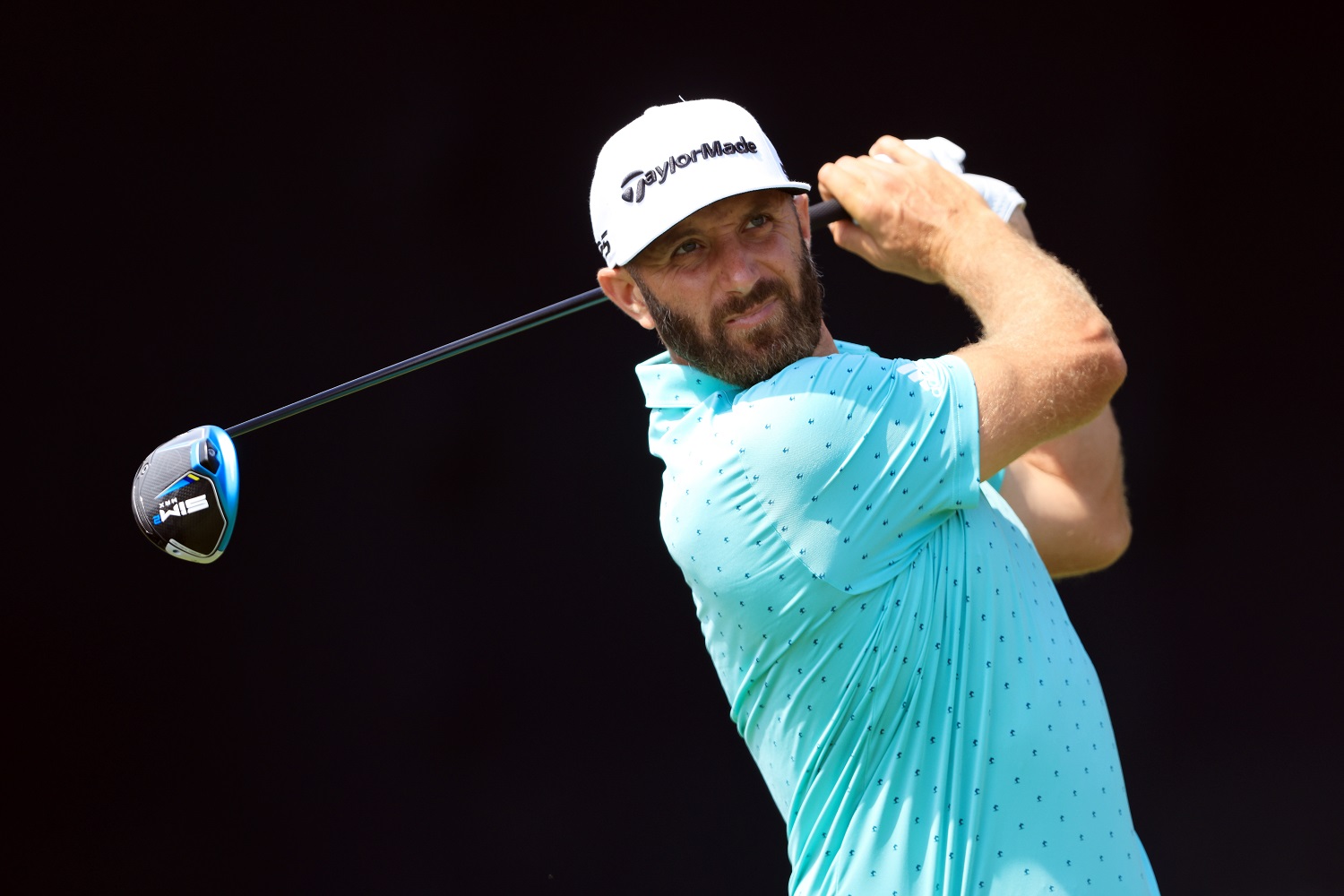 Dustin Johnson Is the 'Closest Thing I've Seen to Tiger Woods,' Legendary Instructor Says
respected golf instructor Butch Harmon draws a favorable comparison to Tiger Woods when discussing PGA Tour veteran Dustin Johnson, who has won a pair of majors.
At 36 years old, Dustin Johnson is almost certainly too far along in his career to surpass Tiger Woods' credentials. Over the short haul, however, one respected PGA Tour observer believes DJ can match the best work by the winner of 15 majors shot for shot and week for week.
Dustin Johnson has only won two majors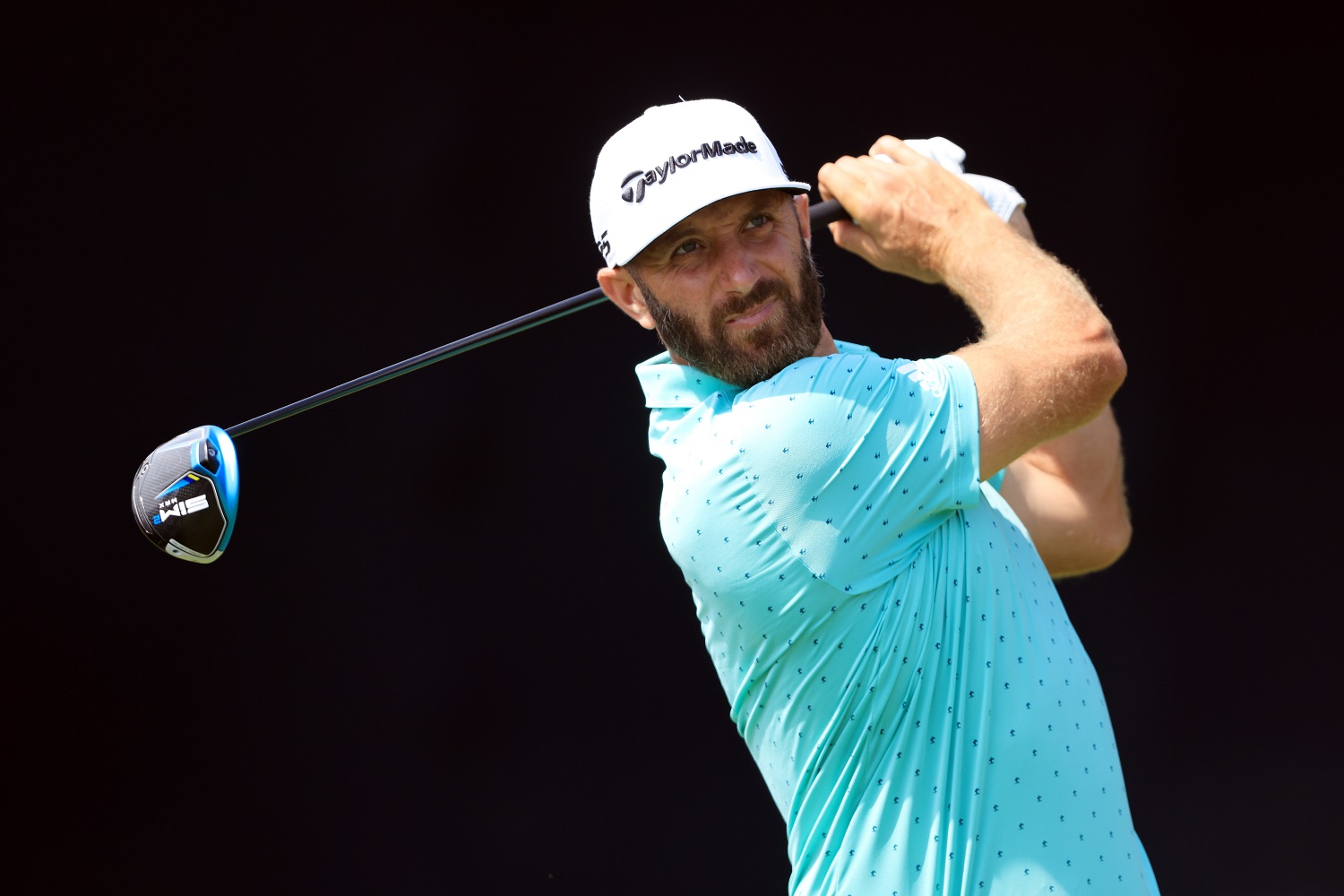 Johnson arrived at Torrey Pines this week as one of the favorites at the 121st U.S. Open and found there was already a trophy there with his name on it. Each year, the PGA Tour presents an award to the competitor who spent the most weeks in the previous season ranked No. 1 in the Official World Golf Rankings.
A record five golfers held the distinction for at least one week, but his victory in The Masters Tournament helped Johnson stay at the top for 19 weeks in 2020, earning him his third Mark McCormack Award.
The fact that he has three of those trophies speaks to a level of consistency in Johnson's game. He's won a tournament every year since 2008, has topped the annual earnings list twice, and is No. 5 all-time in prize money.
What he hasn't been able to do thus far, however, is accumulate major championships. He won the U.S. Open in 2016 and The Masters last fall, but Johnson also owns five second-place finishes in grand-slam events since 2011. He needs to get over that hump while also shaking off missed cuts this spring at the Masters and the PGA Championship.
Butch Harmon says Johnson possesses the required trait to do the job.
Johnson impresses the swing coach to the PGA Tour stars
Harmon, 77, is one of the best-known and most respected golf instructors in the country. The roster of stars he has tutored in long-term relationships over the years includes Johnson, Phil Mickelson, and Greg Norman.
He also served as Woods' go-to guy from 1993-2004, during which time he earned eight major championships, including a pair of U.S. Opens. In that context, Harmon is authoritative when he uses Woods in a comparison.
At his peak, Woods played with a confidence that allowed him to take risks. Golf fans just didn't see that aspect of his game very often because he so seldom worked himself into jams requiring that kind of resourcefulness.
The ability to play outside his comfort zone is a quality that Harmon sees in Johnson, a narrow No. 1 over Justin Thomas and Jon Rahm in the latest world rankings.
"He's not afraid of any shot," Harmon said on his Claude's Off Course podcast, according to Golf.com. "He's not afraid to try the right shot, even if it's a difficult shot."
If it comes down to Johnson vs. Rory McIlroy …
Though he sits 11th in the world rankings entering the U.S. Open, Rory McIlroy is the potential big-picture challenger to Johnson in Harmon's mind.
"If he's on his game, nobody can beat him," Harmon said of Johnson. "If they're all on, and Dustin Johnson is 100%, they can't beat him. And that's not a putdown to Rory, because he's a phenomenal player … but Dustin Johnson, when he's on, is the closest thing I've seen to Tiger Woods."
Johnson has been "on his game" long enough to capture 24 PGA Tour events. McIlroy has won 18, including four majors. For now, placing either golfer in Woods' class doesn't fly in Harmon's mind for the simplest of reasons.
"The difference is Tiger was 'on' for 20 years," he said.
Like Sportscasting on Facebook. Follow us on Twitter @sportscasting19.