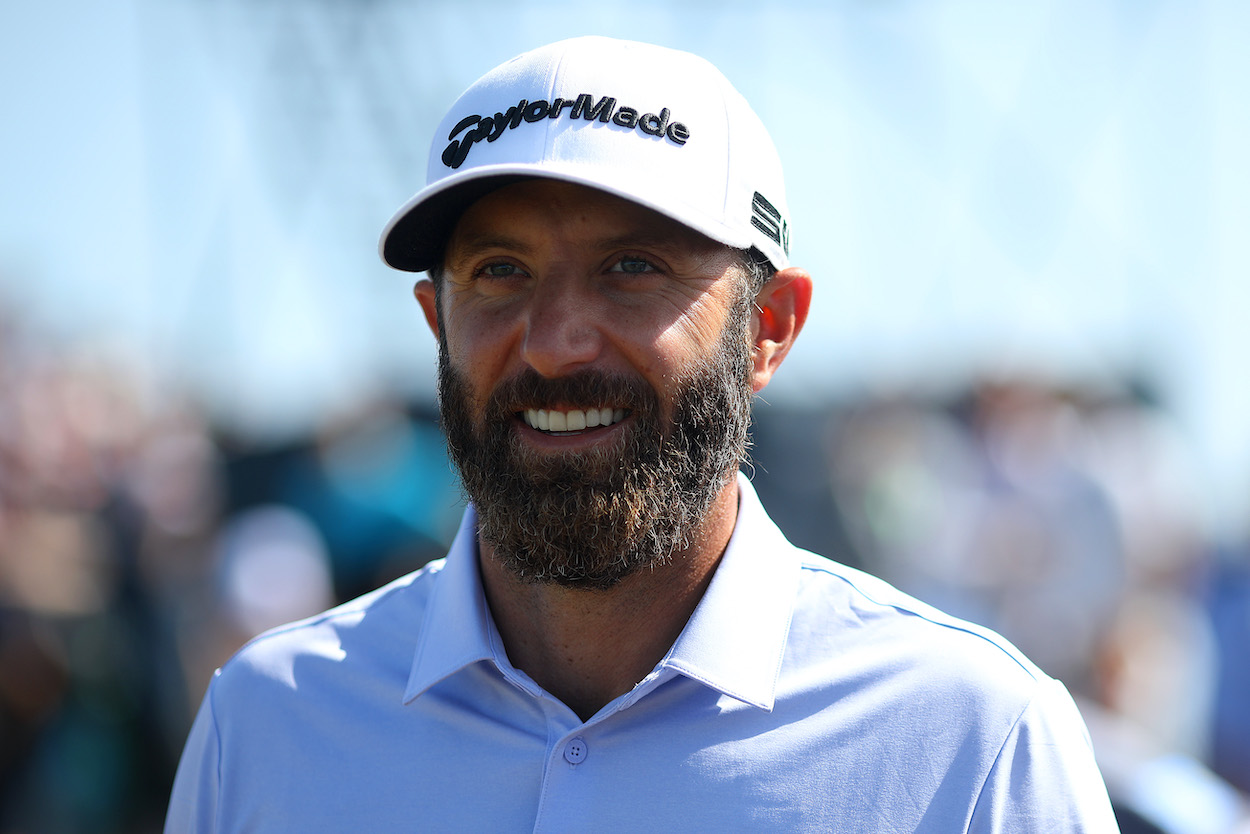 Dustin Johnson Reveals 4 Simple Yet Brilliant Tips That Are Guaranteed to Improve Your Golf Game
Dustin Johnson knows a thing or two about maximizing your golf game.
Want to improve your golf game but don't know where to start? Dustin Johnson is here to help.
Johnson, a 24-time PGA Tour winner and the reigning FedEx Cup champion, recently spoke with Zephyr Melton of Golf.com and offered four simple yet brilliant tips to immediately help you shave strokes off your game. Let's dive in, shall we?
1. Find a comfortable shot shape and stick to it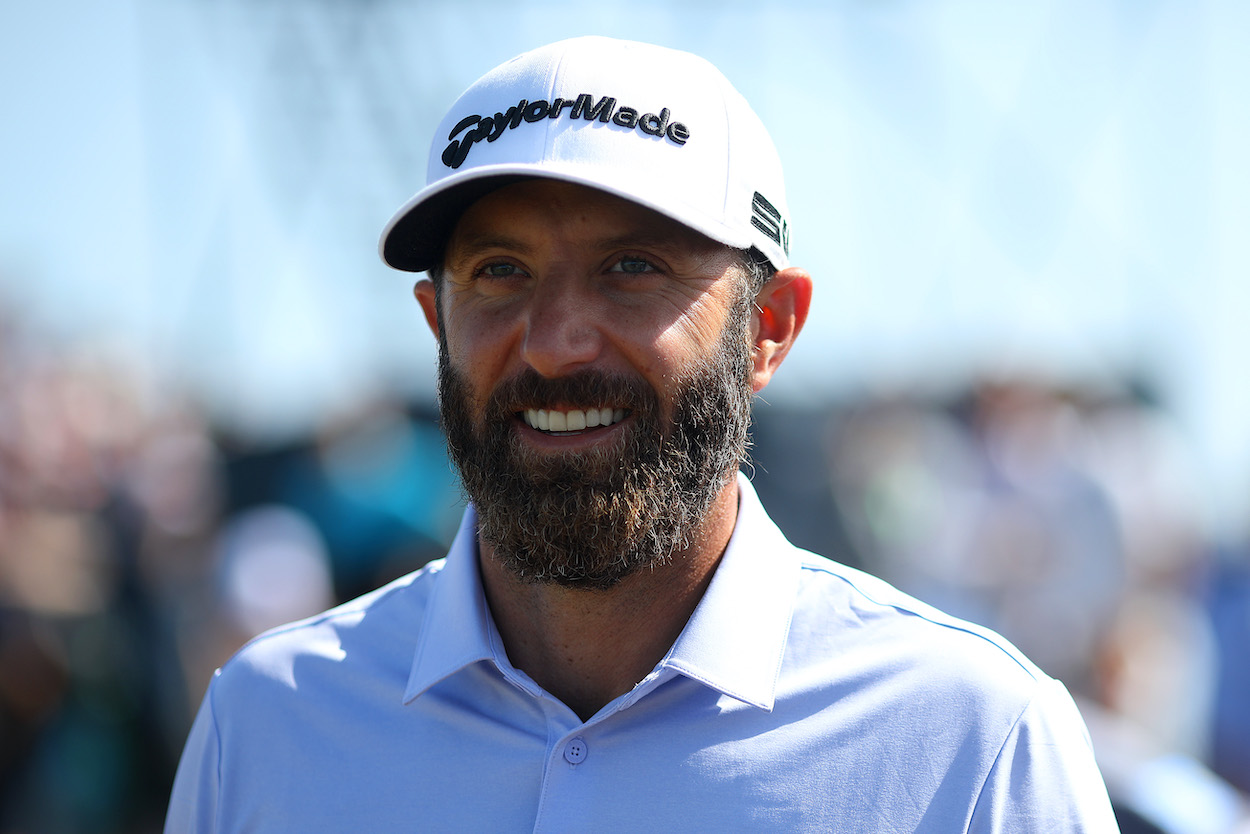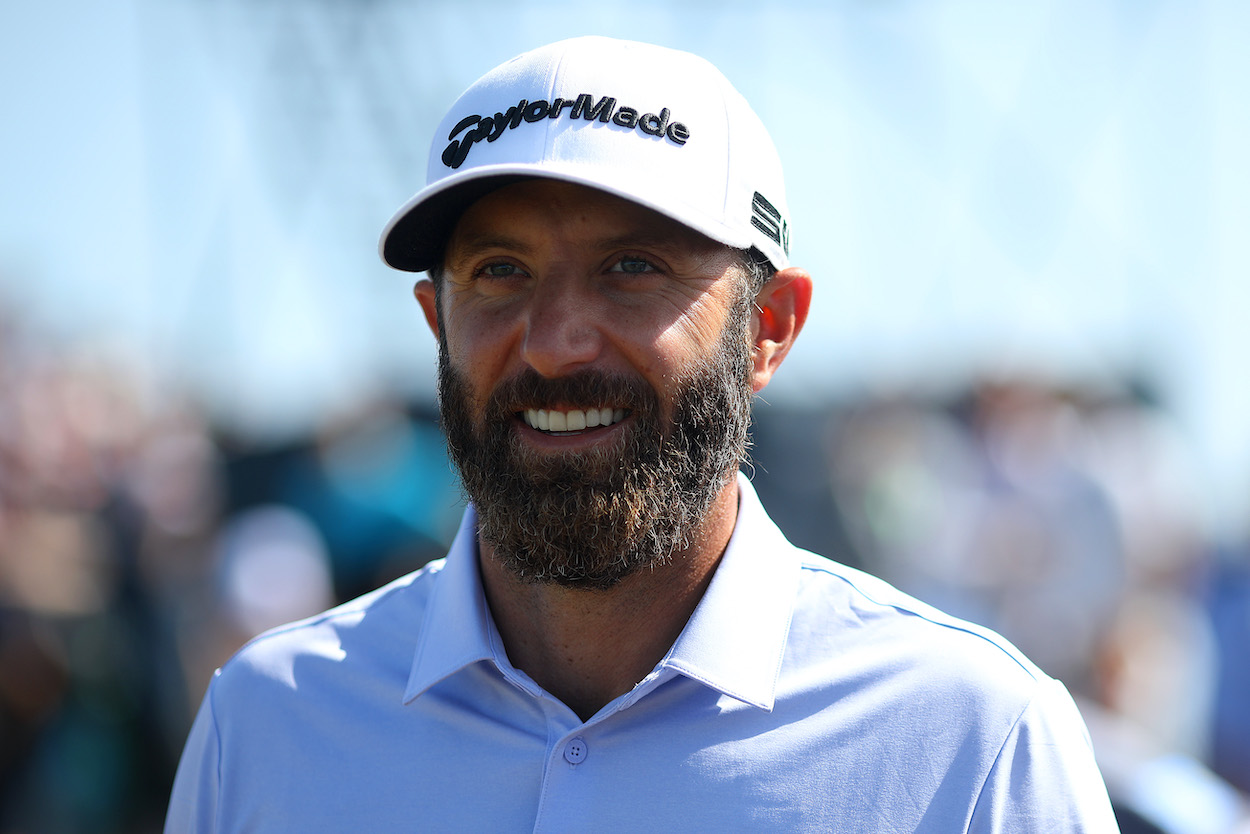 Every player on the PGA Tour has a preferred shot shape. Bryson DeChambeau hammers massive drives and hits laser iron shots with a slight draw, while Jon Rahm likes to play a cut whenever he can. Johnson relates to Rahm in that he's a natural fader of the golf ball, but it wasn't always that way.
"I was really struggling off the tee — my misses were really bad," Johnson told Melton. "So I said, 'I'm going to cut it today,' and I went out and cut it and I hit a bunch of fairways. Went out the next day, hit a bunch of fairways. So I went, 'You know what? I'm going to cut it from now on.' It's about as simple as that."
Basically, Johnson is just saying to find the shot shape you feel the most comfortable with and stick with it. If you feel more confident hitting a fade, play that shot every chance you get.
2. A quiet mind is essential
"Competitive golf is played mainly on a five-and-a-half-inch course — the space between your ears."
In his second piece of advice, Johnson channeled the great Bobby Jones and his iconic quote about the mental grind of golf.
"[My swing thought] can vary, but I like to only have one," he said. "Generally if I have to think more than one thing, it's not going to be a very good day."
Keep the body quiet when you're lining up a shot, and keep your mind even quieter. You can't be thinking about what might go wrong or what to do with your hips while in the middle of a swing. In this case, a little goes a long way.
3. Build confidence in your wedges
Johnson has always been known as a power hitter, but he's quietly become one of the best wedge players on Tour over the last few years. He says dialing in those shorter approach shots can greatly improve your final score by the end of the day.
"I always work on distance control," he said. "I have shots that I hit 85, 95, 105, and I can adjust off of that for my numbers … I try to leave shots at my numbers where I know I'll have a good look at it."
Head to the range, figure out just how far you hit each wedge, and work hard on getting them down to a science. If you can hit the green almost every time you have a wedge in your hand, your scorecard will thank you.
4. Hydrate, hydrate, hydrate
Most tips about improving your golf game will obviously focus on getting the ball in the hole, but the little details matter just as much. For Johnson, who routinely plays in 90+ degree weather, he says staying hydrated is crucial to keeping your game in tip-top shape.
"I drink BodyArmor all the time," he said. "I've got to make sure I get all the nutrients and stuff I need in my body."
It might seem futile, but you can't improve your scores if your body doesn't have the nutrients it needs to perform.
Put DJ's four tips to use on the golf course and watch those handicaps drop.