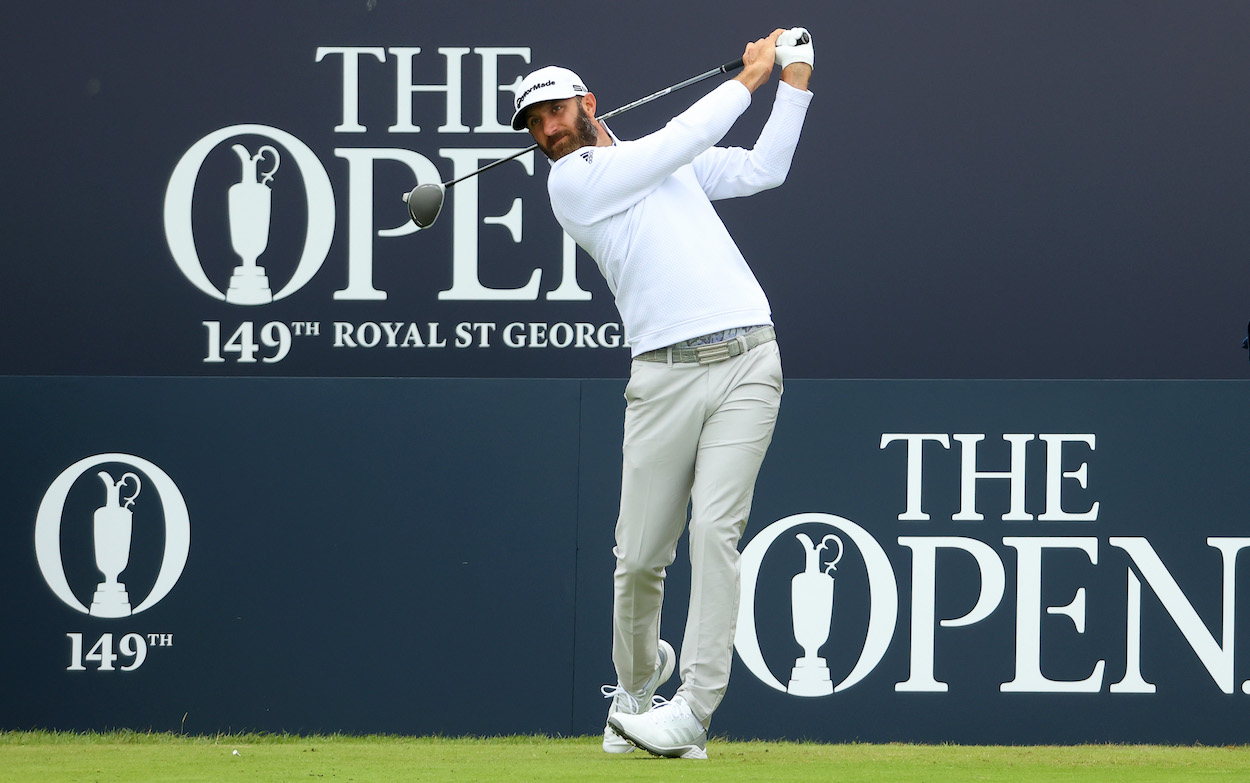 Dustin Johnson Returns to the British Open at Royal St. George's With Revenge and Redemption on His Mind
Dustin Johnson still remembers the errant 2-iron that could've cost him the 2011 British Open.
Dustin Johnson has had his fair share of major championship disappointments throughout his career. Despite being one of the most consistent and dominant golfers in the world over the last decade, Johnson only has two major victories to show for it.
Back in the 2011 British Open at Royal St. George's Golf Club, he found himself in a Sunday battle against 42-year-old Darren Clarke. Johnson lost that battle after an untimely double bogey on the 14th hole, which cost him a chance at his first major title.
Ten years later, Johnson returns to Royal St. George's for the first time with revenge and redemption on his mind.
Dustin Johnson choked away a chance to win the 2011 British Open
The 2011 British Open.
A memorable weekend for Clarke, who won his first and only major championship at the ripe age of 42. But for Johnson, that weekend is memorable for an entirely different reason.
Johnson entered the back 9 on Sunday trailing Clarke by four strokes, but birdies on No. 10 and No. 12 quickly cut the deficit to two. After a par on No. 13, he piped a drive down the middle of the par-5 14th, a hole he already birdied twice that week. Johnson pulled a 2-iron from 250 yards out with a chance to tie Clarke with an eagle.
But Johnson didn't eagle the hole. He didn't even birdie it.
In fact, Johnson recorded a double bogey on the hole after fanning his approach shot miles right and out of bounds. Clarke went on to edge him out by three strokes for the title.
"I obviously had a good opportunity on the back nine there until, what, 14? Obviously, take that shot back, then yeah, I've got a really good chance to win," Johnson said this week from Royal St. George's.
"That Sunday played really difficult. I played really well. Just kind of hit one bad shot, and it pretty much ultimately cost me having a chance to win."
Johnson returns to Royal St. George's with revenge and redemption on his mind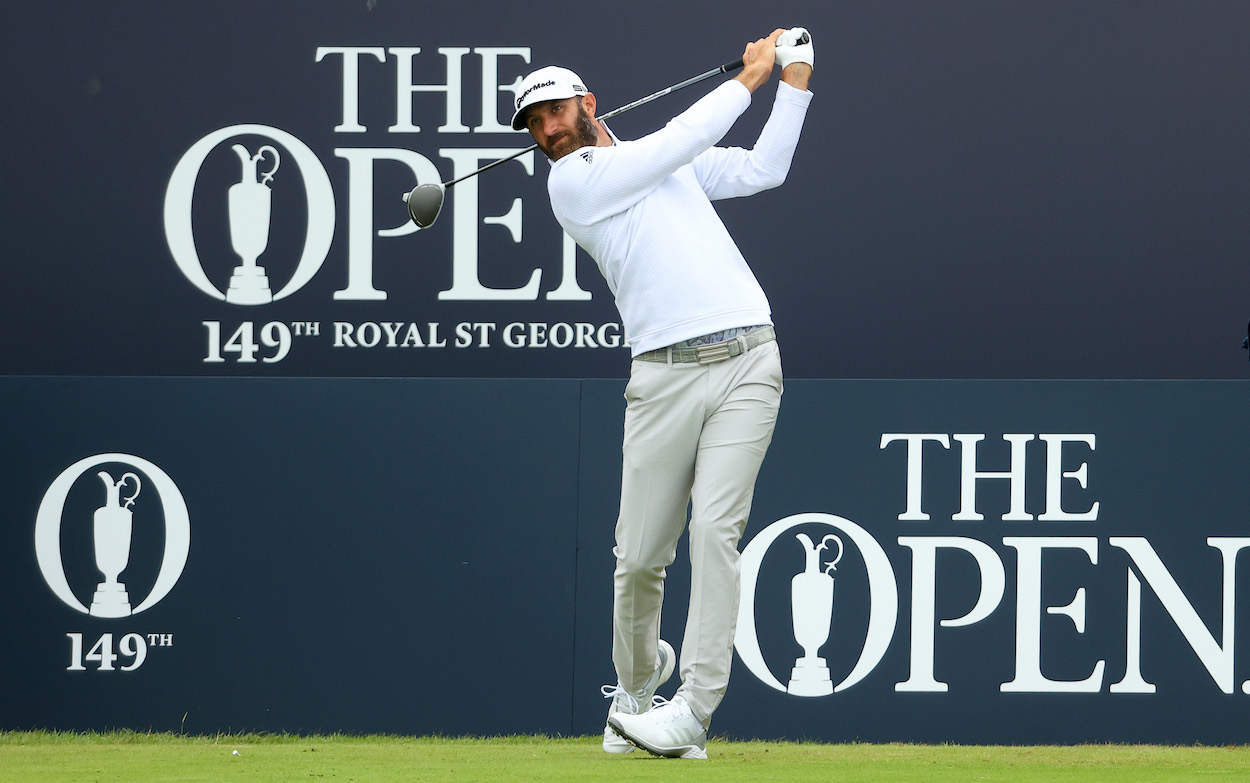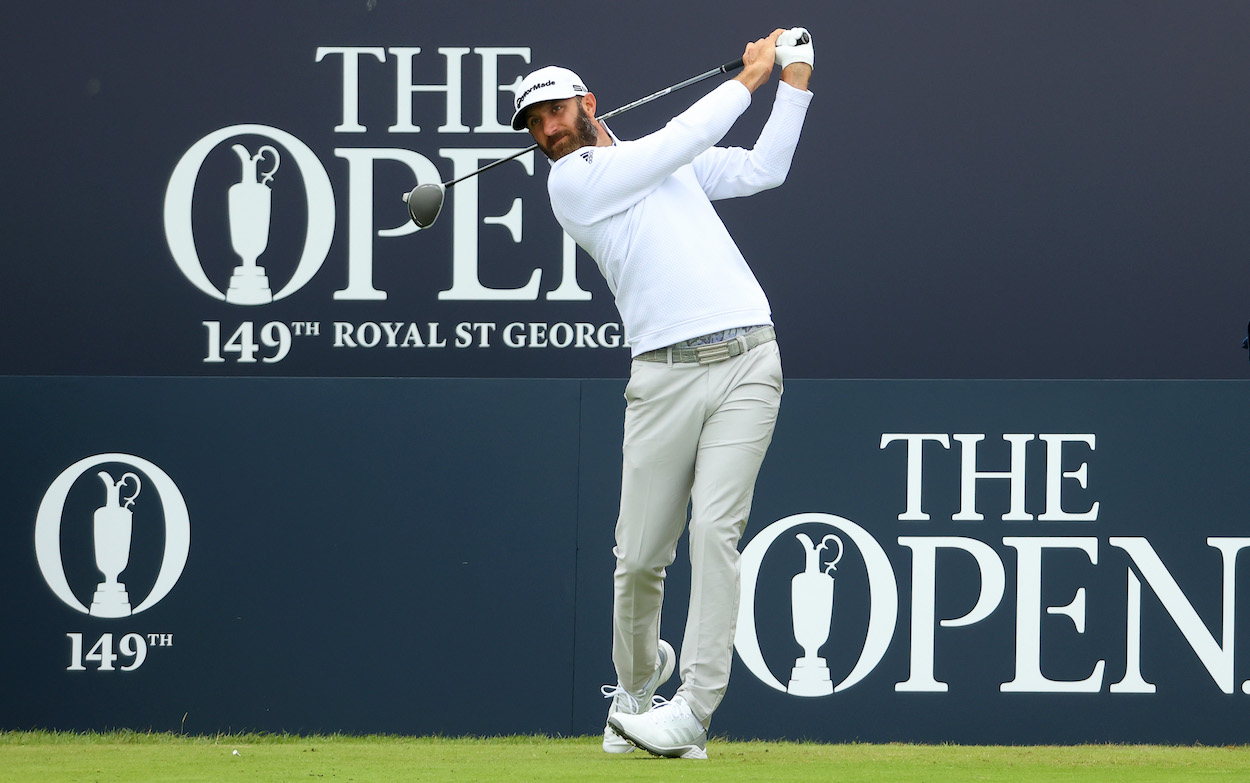 Johnson's Open Championship blunder occurred 10 years ago, and he's won two majors and 20 total PGA Tour events since then. But with the British Open returning to Royal St. George's this year for the first time since 2011, DJ has had this weekend circled on his calendar for a decade.
He enters the tournament as the No. 1 player in the world, his game clearly fits the course, and he has a secret weapon in his bag that no other player in the field will: Revenge.
Johnson knows he's a better and more experienced player today than he was 10 years ago, and he's ready to redeem himself at Royal St. George's this week.
"Back then I was hitting a draw. Now I predominantly fade it, especially off the tee," Johnson said. "It was a long time ago, (I'm) definitely a different player."
DJ feeling confident ahead of Open Championship
Johnson has reached a level of zen every other golfer in the world can only hope to achieve. After suffering numerous major heartbreaks throughout his career, Johnson has learned how to leave them in the past.
"That was a long time ago, but obviously I have good memories here and I did play well," he said this week. "I do like this golf course. I feel like it's a tough golf course. It's going to play difficult, especially with the wind direction that it's supposed to blow for the week.
"For me, I feel like most of it's going to be driving. If I can drive it well, then I feel like I'm going to have a really good week."
DJ enters the 2021 Open Championship at 25-1 odds to win his third career major title.