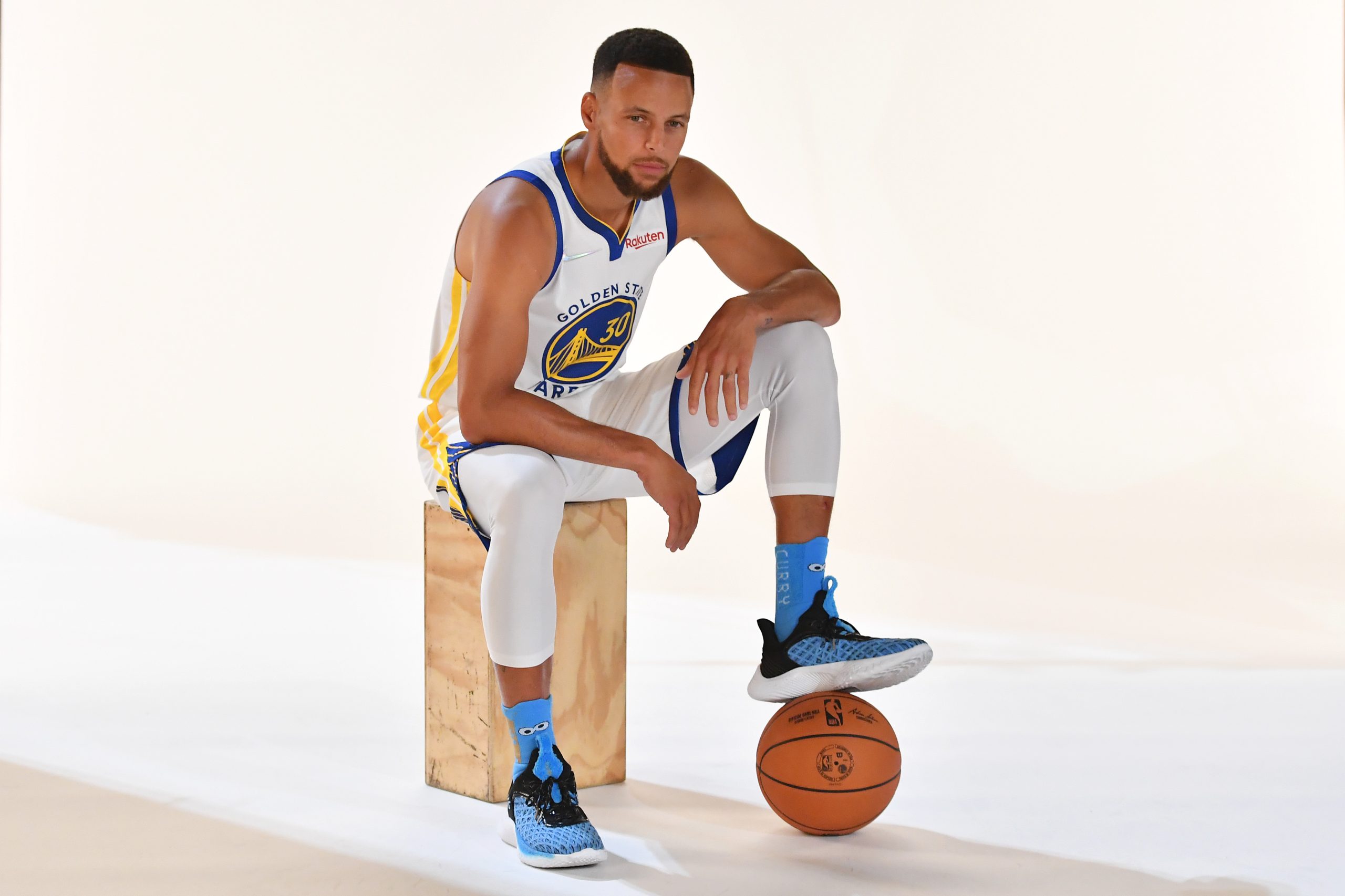 Stephen Curry on What He's Learned Most From Michael Jordan: 'I'm Not Alone in Being a Psychopath About Golf'
Stephen Curry revealed what he's learned the most from NBA Hall of Famer Michael Jordan.
Golden State Warriors star Stephen Curry had the chance to catch up with NBA legend Michael Jordan at the Ryder Cup last weekend. The two are basketball superstars who share a passion for golf. During Monday's media day session, a reporter asked what Curry has learned most from Jordan. The Warriors guard explained but prefaced it by joking, "I'm not alone in being a psychopath about golf."
Stephen Curry and Michael Jordan discussed their passion for golf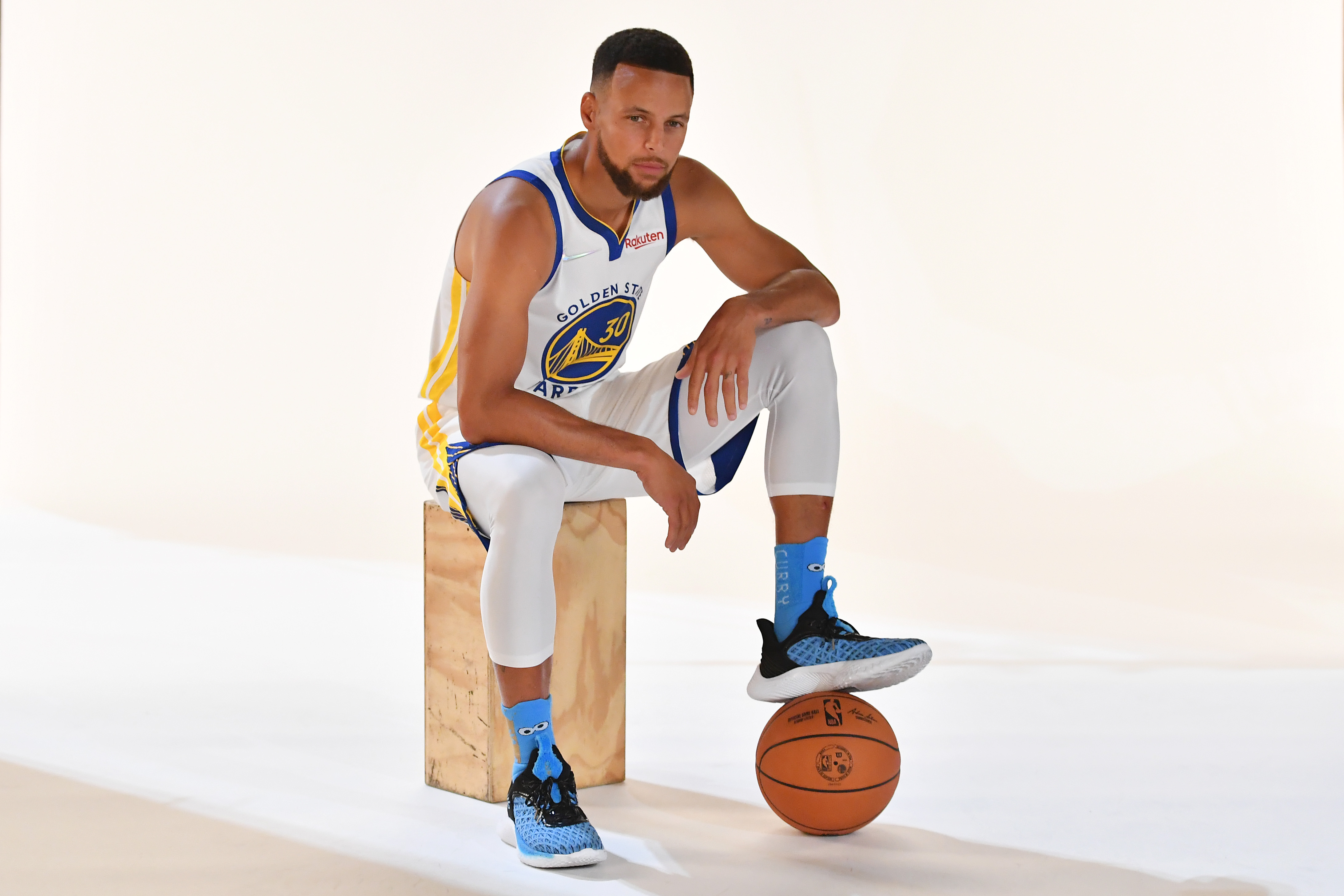 There's a lot more that links Curry and Jordan than just basketball. The connection goes beyond the court and finds its way on the golf course. Curry and Jordan are two of the biggest competitors in the sports world. They both believe it's the toughest sport to play.
The two spent time together last week at the Ryder Cup and held a one-on-one, interview-style discussion. Curry asked Jordan how he eventually got involved in the sport.
"I got into golf, mainly because, from a competitive standpoint to me it's the hardest game to play," Jordan said, according to The Golf Channel.
"Absolutely," Curry agreed.
"I can always respond to an opponent — defensive guy, offensive guy, whatever," Jordan said. "But in golf, it's like playing in a mirror and you're battling yourself consistently to try and get perfection. Every swing. Every putt."
Stephen Curry reveals what he's learned the most from Jordan
During Monday's media session, Curry was peppered with questions ranging from his outlook this season to teammate Andrew Wiggins' vaccination status. One reporter asked about his relationship with Jordan and what he's learned from the person who many believe is the NBA's GOAT.
Curry opened with a sarcastic line before getting serious about how Jordan helped fuel Curry's competitive fire.
"One, I'm not alone in being a psychopath about golf," Curry said. "He might have me beat, for sure.
"Just that competitive spirit never dies. The same killer instinct he had as a player and in business has translated into his presence around like a Ryder Cup team and the players and captains. That spirit that made him who he is while he was playing basketball permeates everything in life. That's a cool kind of concept.
"He gives everything he does his all. He wants to win everything. It's not just talk. It's how he lives."
Curry looking forward to getting Splash Brother Klay Thompson back
Klay Thompson and Curry made up one of the best guard combinations in NBA history. Curry has had to fly solo the last two seasons, however, as Thompson has been sidelined after dealing with two separate season-ending injuries.
Thompson has been working hard to step back on the court. Although he said there is no return date set, he hopes to be back by late November or early December. Curry longs for the day he's able to team up with Thompson.
"It's going to be beautiful," Curry said. "Beautiful basketball. It's going to be emotional for sure. I'm excited because it's as close as it's ever been. The crowd is going to show him so much love like he deserves. It's going to be amazing. Whatever other adjectives you can throw in there is probably not going to do it justice."
With Thompson's expected return and Curry continuing using his Jordan-like competitive fire, it looks like the Warriors will be back.