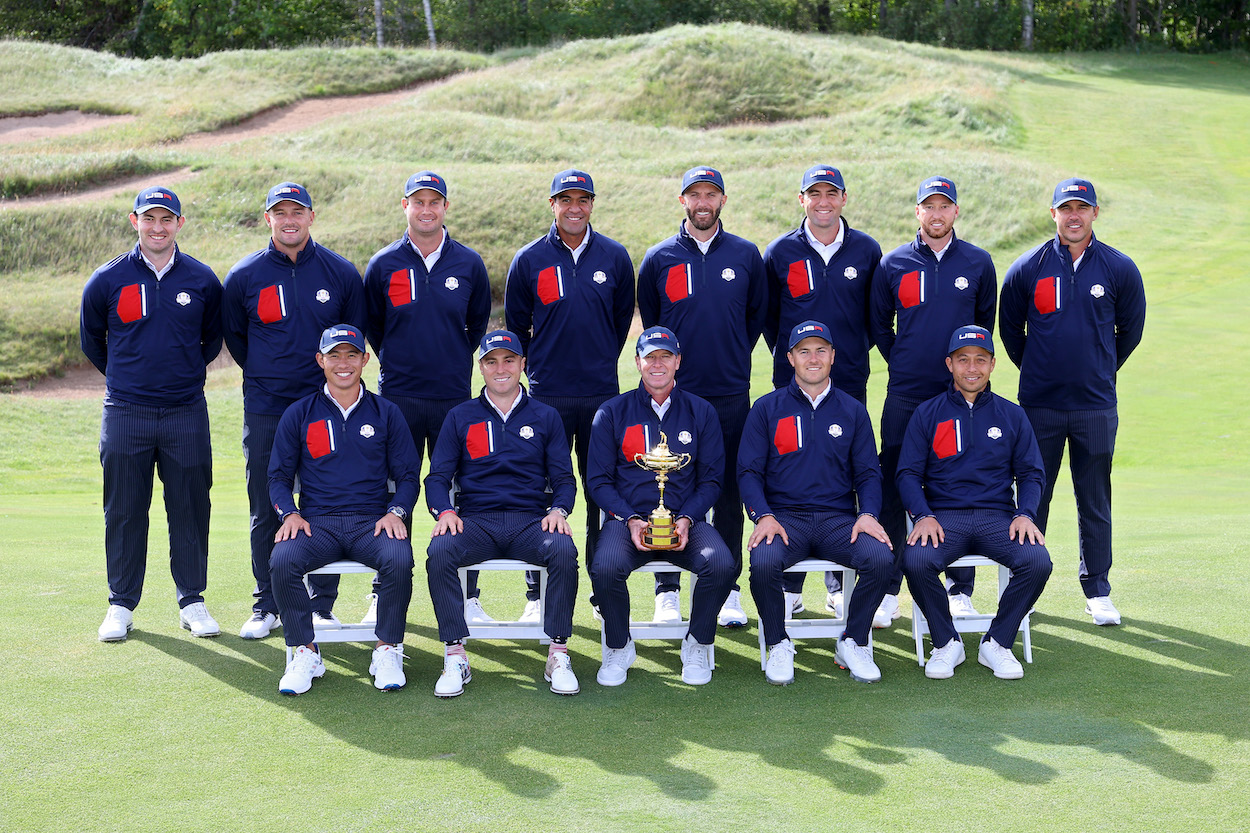 Ryder Cup 2021: Building an Unstoppable Day 1 Lineup for Team USA Headlined by Justin Thomas and Jordan Spieth
Justin Thomas and Jordan Spieth headline our ideal Day 1 pairings for the 2021 Ryder Cup.
The 2021 Ryder Cup is finally here, and U.S. team captain Steve Stricker is set to announce his Day 1 pairings on Thursday night during the opening ceremony. Justin Thomas and Jordan Spieth figure to be called upon early and often at Whistling Straits this weekend, but the rest of the golfers on the roster are more uncertain. Let's try to put together an unstoppable Day 1 lineup that can get Team USA out to a strong start on Friday.
Get your notepad out, Steve.
Ryder Cup 2021 storylines for Team USA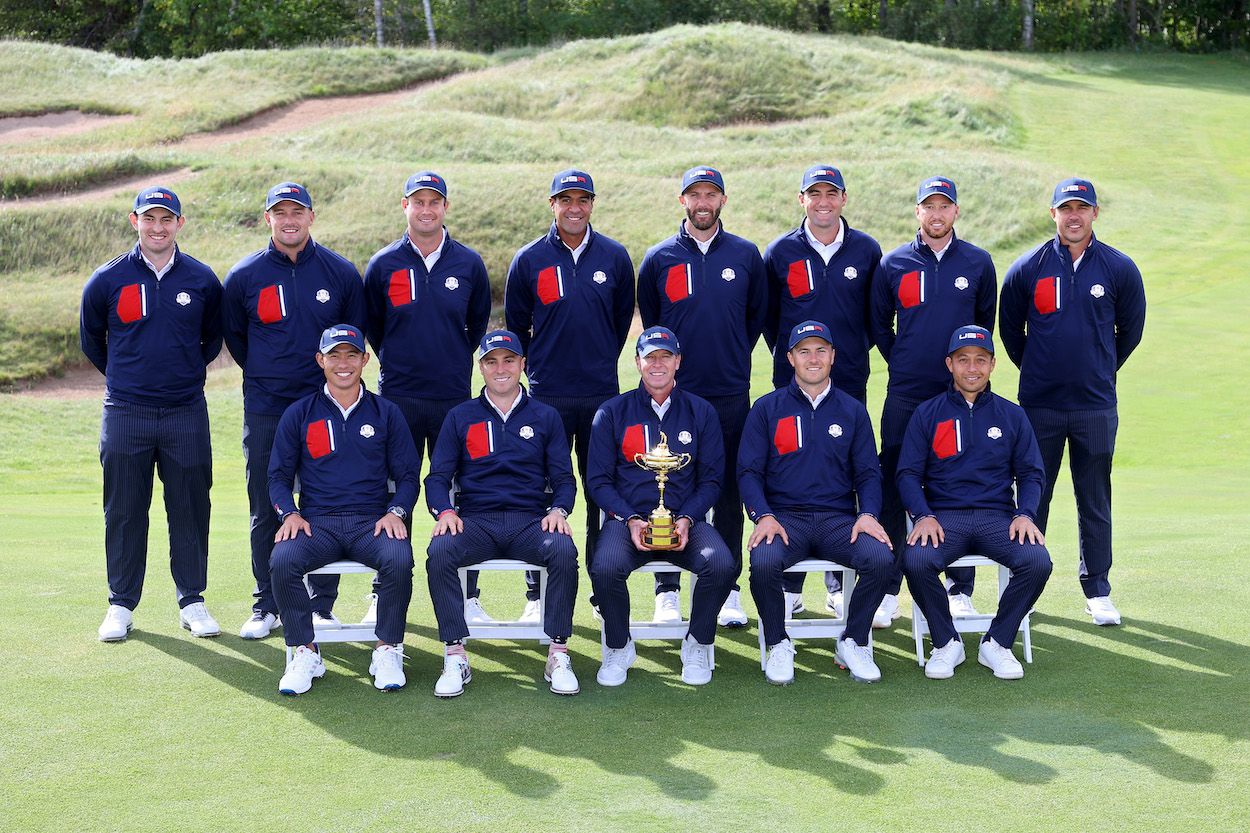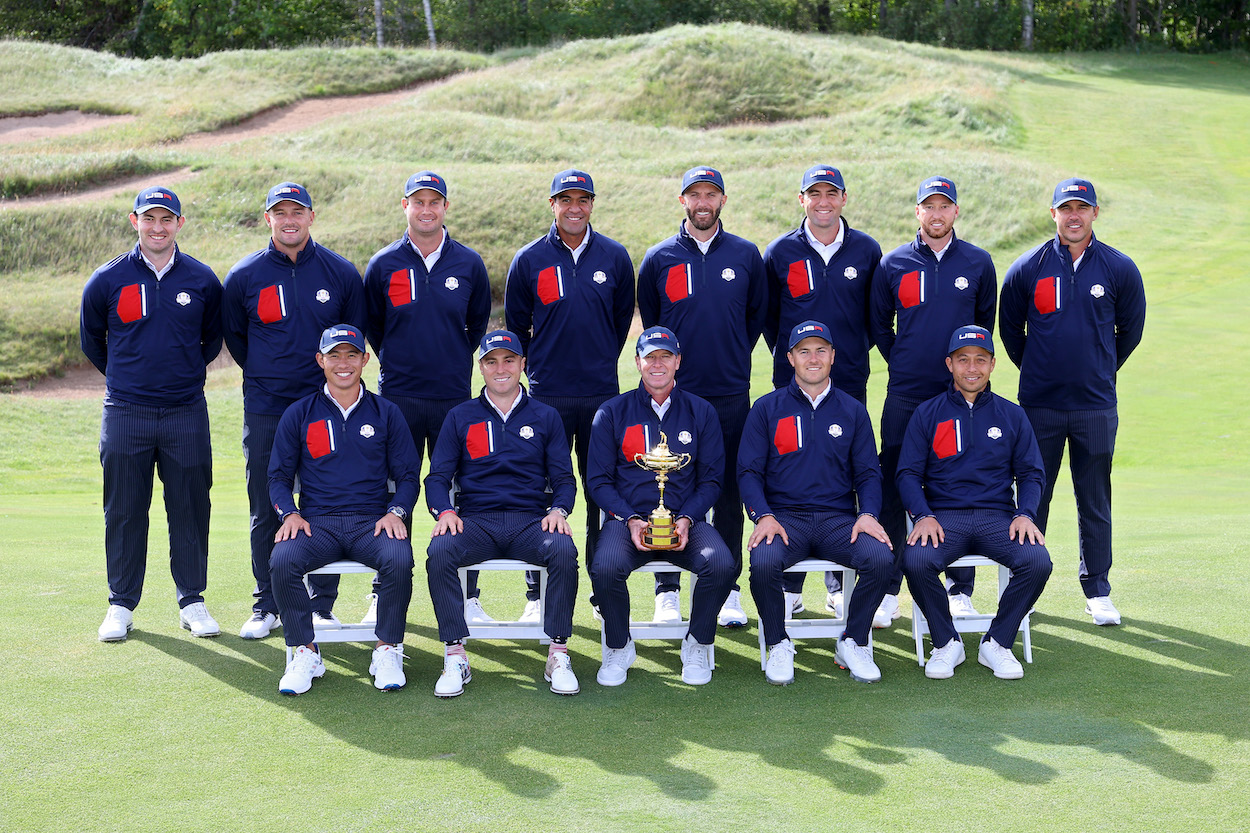 The Americans enter the 2021 Ryder Cup as decisive favorites to steal the trophy away from the Europeans. Team USA's 12-man roster boasts an average Official World Golf Ranking of 8.9, whereas Team Europe's is just 30.8.
But higher rankings haven't translated to Ryder Cup success for the red, white, and blue of late. Despite having a more talented roster for much of the last decade, Team USA has only won once in the last five runnings of the event.
The most compelling storyline on the U.S. side is the everlasting beef between Bryson DeChambeau and Brooks Koepka. DeChambeau and Koepka can't stand each other, but they'll be forced to get along this weekend in the name of patriotism.
Rookies make up half of Team USA's star-studded roster this year, but Collin Morikawa, Patrick Cantlay, and Xander Schauffele should get plenty of playing time as three of the best 10 golfers in the world. Stricker will have to trust veterans such as Thomas, Spieth, and Dustin Johnson to pace the team with their experience.
It's time to bring the cup home.
Steve Stricker should unleash Bryson DeChambeau in Friday foursomes
Stricker will unveil his Day 1 pairings on Thursday night during the Ryder Cup opening ceremony. The U.S. team captain has to choose four duos to compete in Friday morning foursomes and four duos for afternoon fourballs.
The morning wave will play alternate shot (foursomes), and Team USA has a few tantalizing options available for the unique format. Let's try to build the perfect lineup to get the Americans off to an early lead.
Justin Thomas and Jordan Spieth
The first team out should be a no-brainer for Stricker. Thomas and Spieth have been good friends since before they even turned pro, and they also have experience playing together in team events. The duo went 3-1 as a pair during the 2018 Ryder Cup in Paris. Don't be surprised if they play in all four team waves again this time around.
Patrick Cantlay and Xander Schauffele
Both Cantlay and Schauffele will be competing in their first career Ryder Cup this year, but this won't be the first time the pair will don the red, white, and blue as teammates. At the 2019 Presidents Cup in Australia, Cantlay and Schauffele went 2-0 in foursomes matches together, and they forged a special friendship along the way. Lock them in for the second spot on Friday morning.
Bryson DeChambeau and Collin Morikawa
Here's where things get interesting. DeChambeau and Morikawa aren't expected to play together at the Ryder Cup this weekend, but I'm going to make the case.
The ideal alternate shot duo has different strengths that play off each other perfectly. DeChambeau is the best driver in the world and a top-20 putter on the PGA Tour. Morikawa is the best iron player on earth and a fierce competitor who can match his partner's energy level. With Whistling Straits playing 7,355 yards this weekend, DeChambeau can give Team USA a massive advantage off the tee in foursomes, and Morikawa can set him up for short putts with his laser-like long irons.
This would be a deadly duo in the alternate shot format.
Dustin Johnson and Scottie Scheffler
As the most experienced player on Team USA's roster this year, Johnson should be utilized in some fashion on Friday morning. And what better way to ease Scheffler into the competition than to pair him with a seasoned veteran? These two have similar personalities and similar golf games, and they could surprise some people as teammates.
Ride Justin Thomas and Jordan Spieth into afternoon fourballs
OK, so we laid out the perfect foursomes pairings for Team USA on Friday morning, but what about the afternoon fourball format? Let's get into it.
Justin Thomas and Jordan Spieth
Thomas, Spieth, rinse, and repeat. These two will have a busy weekend at Whistling Straits.
Patrick Cantlay and Xander Schauffele
I expect Cantlay and Schauffele to dominate this week. Cantlay is the hottest player in the world coming off his impressive run to the TOUR Championship title and his first career FedEx Cup trophy. He makes birdies in bunches, rarely makes mistakes, and drains every putt he looks at. Schauffele is incredibly consistent and as sturdy as they come on the greens, too.
Run it back in the afternoon.
Brooks Koepka and Tony Finau
DeChambeau got his chance in the morning, so it'll be Koepka's turn to make some noise in the afternoon. Koepka and Finau teamed up for a fourball victory on Day 1 of the 2018 Ryder Cup, so Stricker will likely give them another shot this Friday.
Harris English and Daniel Berger
The rookie bowl! English and Berger are probably the two biggest question marks on Team USA's roster this year, so why not pair them together and see what they can do? These two are absolute birdie machines on the PGA Tour, so as long as they can handle the pressure and feed off each other's energy on the course, this could be a surprisingly lethal pairing this weekend.
Like Sportscasting on Facebook. Follow us on Twitter @sportscasting19.