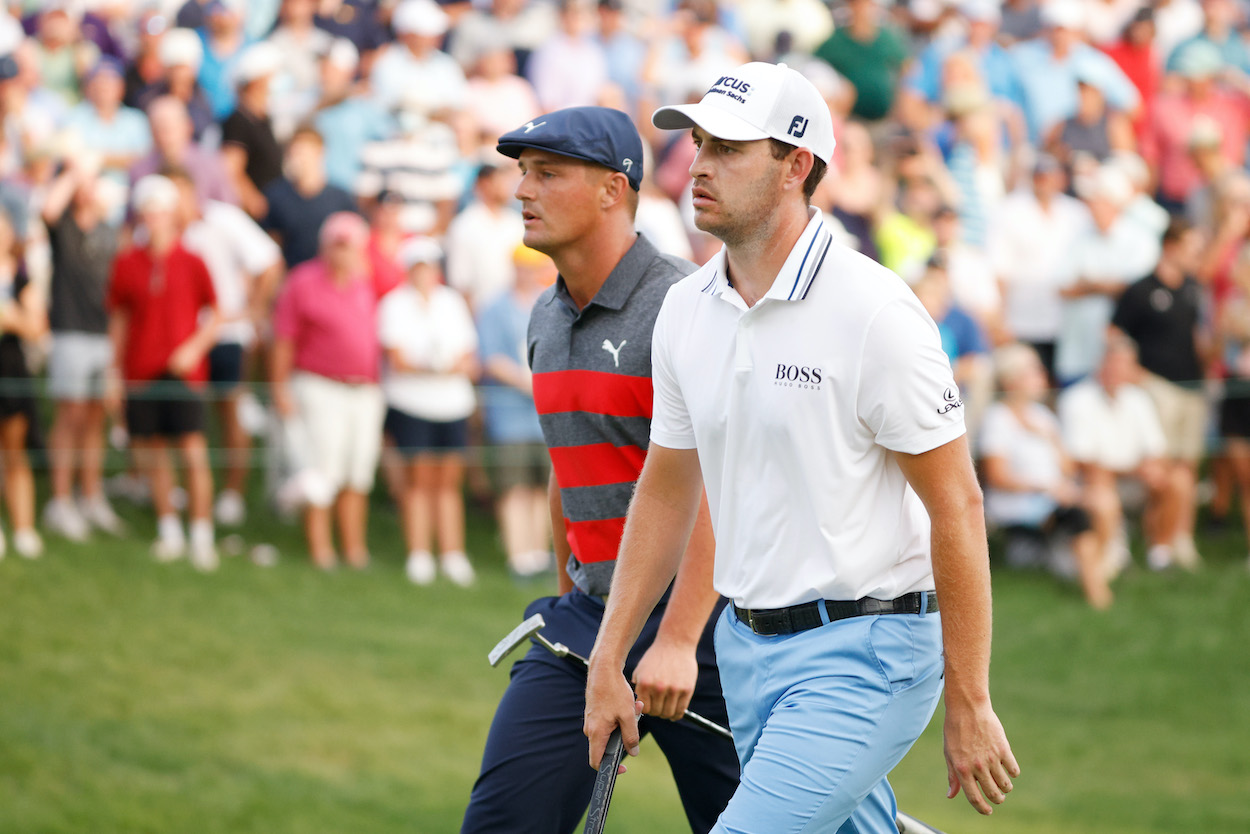 Ryder Cup 2021: Meet the 6 Superstars Who Have Already Locked Up a Roster Spot on Team USA
Who will be representing Team USA at the 2021 Ryder Cup next month?
The 2021 Ryder Cup is just about three weeks away, and the U.S. team and the European squad are both starting to take shape. Following an electric finish at the BMW Championship this past weekend, six American PGA Tour superstars punched their tickets to Whistling Straits next month.
Let's meet them, shall we?
The 2021 Ryder Cup is quickly approaching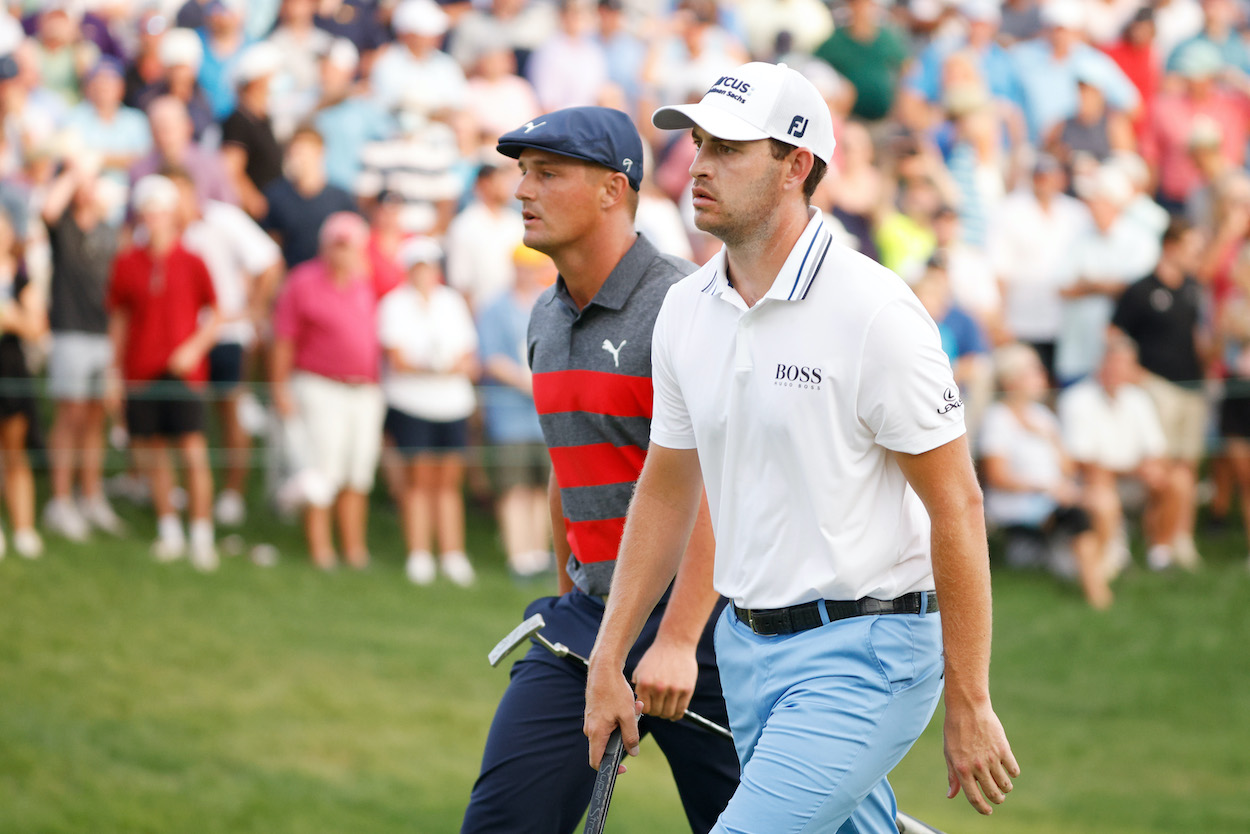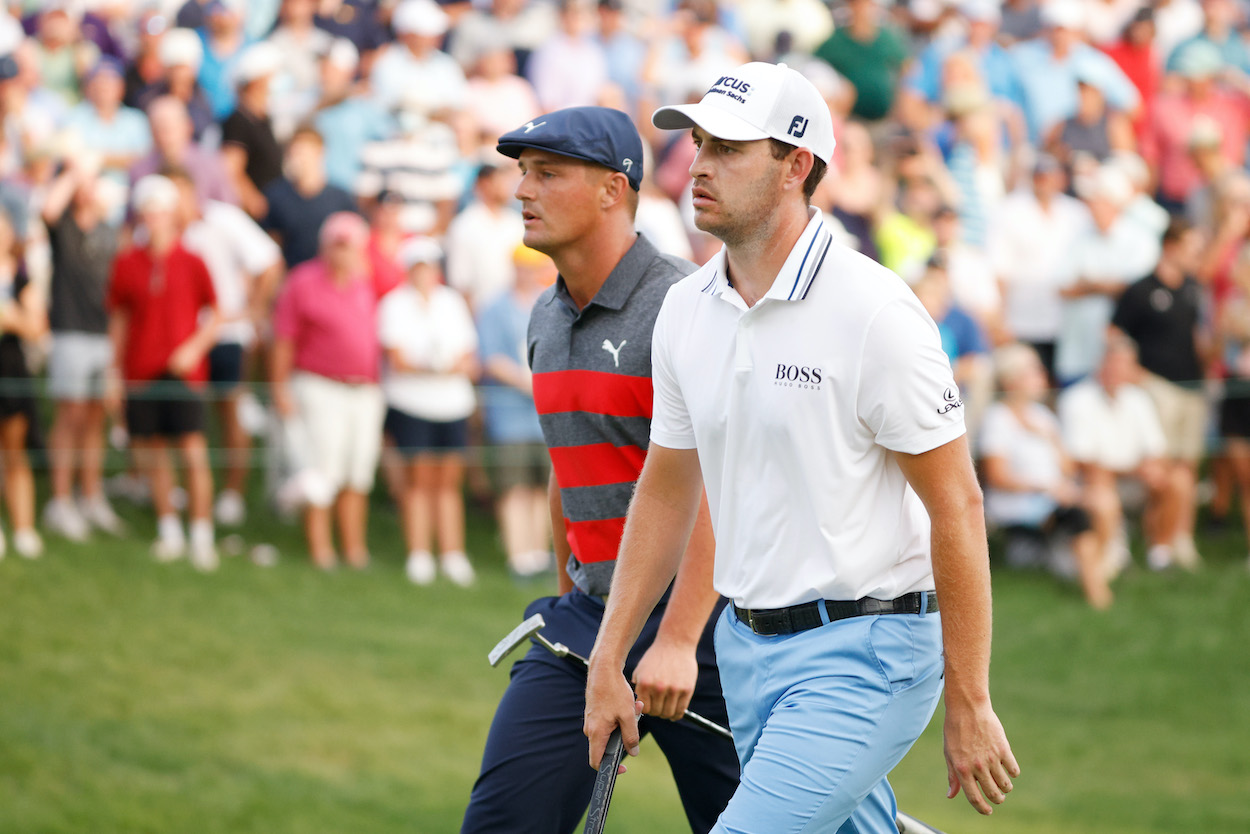 Believe it or not, the Ryder Cup is now less than a month away. It's been an agonizing wait for golf fans, as the latest running of the event was supposed to take place in 2020, but the COVID-19 pandemic delayed the competition for an entire year.
That long wait is almost over, and we can't wait to get back to the action.
The 2021 Ryder Cup will take place at iconic Whistling Straits in Kohler, Wis. — a Pete Dye masterpiece that stretches over 7,700 yards long. It will begin on Sept. 21 and conclude on Sept. 26 with the trophy presentation.
Team Europe has won nine of the last 12 Ryder Cups and four of the last five. It's time for the Americans to stop the dominant run, and they have the star-studded roster to do it this year.
Meet the six Americans who qualified for Team USA
This year, six players from the American side earn automatic spots on the roster, while team captain Steve Stricker will decide on the remaining six. Here are the players who officially punched their tickets to Whistling Straits after the BMW Championship:
Collin Morikawa
Morikawa will be making his Ryder Cup debut in 2021, but don't expect the bright lights to be too much for the young superstar. He already has two majors to his name at 24 years old, and he'll be a Ryder Cup fixture for years to come.
Dustin Johnson
Johnson is the No. 2-ranked player in the world, but he hasn't had his best form of late with two missed cuts in his last four starts. Hopefully, a strong finish at the TOUR Championship will bring some much-needed momentum to Whistling Straits.
Bryson DeChambeau
Boy, if DeChambeau continues to play like he did at the BMW Championship, he'll be unstoppable at Whistling Straits. The driver is humming, he's gaining more confidence with his irons, and the putter just needs to get hot at the right time for DeChambeau to have an undefeated week at the Ryder Cup.
Brooks Koepka
Koepka and DeChambeau competing on the same team doesn't seem like the brightest idea, but they've both stated they can squash their beef for just one week every two years. Just don't expect them to be paired together.
Justin Thomas
Thomas is coming off a 2018 Ryder Cup performance in which he went 4-1-1 in six matches. Unfortunately, the rest of his team failed to pick up the slack. His irons are on fire right now, and he'll be a dangerous opponent in any foursomes or fourball match.
Patrick Cantlay
We just witnessed one of the greatest putting performances in PGA Tour history courtesy of Cantlay at the BMW Championship. He gained 14.58 strokes on the rest of the field with his flat stick, which is the highest mark in a tournament since the Tour first started keeping the stat in 2004. A hot putter is the most important weapon heading into a Ryder Cup, and Cantlay has the hottest of them all.
How will Steve Stricker fill out the rest of Team USA's roster?
OK, so we have six names set in stone on Team USA's roster. What about the other six?
Those will be up to Stricker, who has one week to decide on his captain's picks for the 2021 Ryder Cup. So, who will be getting the call?
Jordan Spieth has to be on the team with how consistently he's played this year. The same goes for Xander Schauffele and Tony Finau, but it gets a bit tricky after that.
Patrick Reed would be an obvious choice with his 7-3-2 career Ryder Cup record, but he was recently hospitalized for double pneumonia and hasn't played in more than three weeks. Harris English and Sam Burns probably deserve spots on the roster with how well they've both played all year, but neither player has any previous Ryder Cup experience.
Billy Horschel could also sneak in as a veteran selection, as could Phil Mickelson.
Stricker will have some late nights this week trying to fill out Team USA's roster.