Patrick Reed's Latest PGA and Ryder Cup Setback Is More Serious Than a Bum Ankle
Golfer Patrick Reed is back in the news for the second time in five days over health issues, and this instance is significantly more serious than the troublesome ankle previously cited for taking him out of weekend PGA Tour action in New Jersey.
PGA Tour veteran Patrick Reed is in a Houston hospital
Reed has been undergoing treatment at the Methodist Hospital in Houston since Friday following a diagnosis of double pneumonia, the Golf Channel reported on Monday. Reed withdrew from the last two PGA Tour events amid reports of an ongoing ankle problem. He released a statement Monday updating his condition and thanking well-wishers.
"The good news is, my ankle is okay. The bad news is I've been in the hospital with bilateral pneumonia," Reed wrote. "I'm on the road to recovery, once I'm cleared from the doctors, I look forward to returning."
During coverage of the weather-delayed Northern Trust in Jersey City, New Jersey, CBS golf reporter Amanda Balionis said she exchanged text messages with Reed's wife, Justine, who termed the situation "very scary the last few days. Right now, we don't have a timeline on his recovery. I never count him out, but I do know that he will not be able to play in the BMW (this week). We're just taking it one day at a time."
The PGA announced shortly before Reed's scheduled tee time on Thursday that he had withdrawn from the New Jersey event. They gave no reason, but Reed had been experiencing an ankle problem. According to Golf Channel's Todd Lewis, Reed traveled on Wednesday to Houston. Doctors there diagnosed the infection that can cause inflammation and scarring in the lungs.
The remainder of Patrick Reed's season is in jeopardy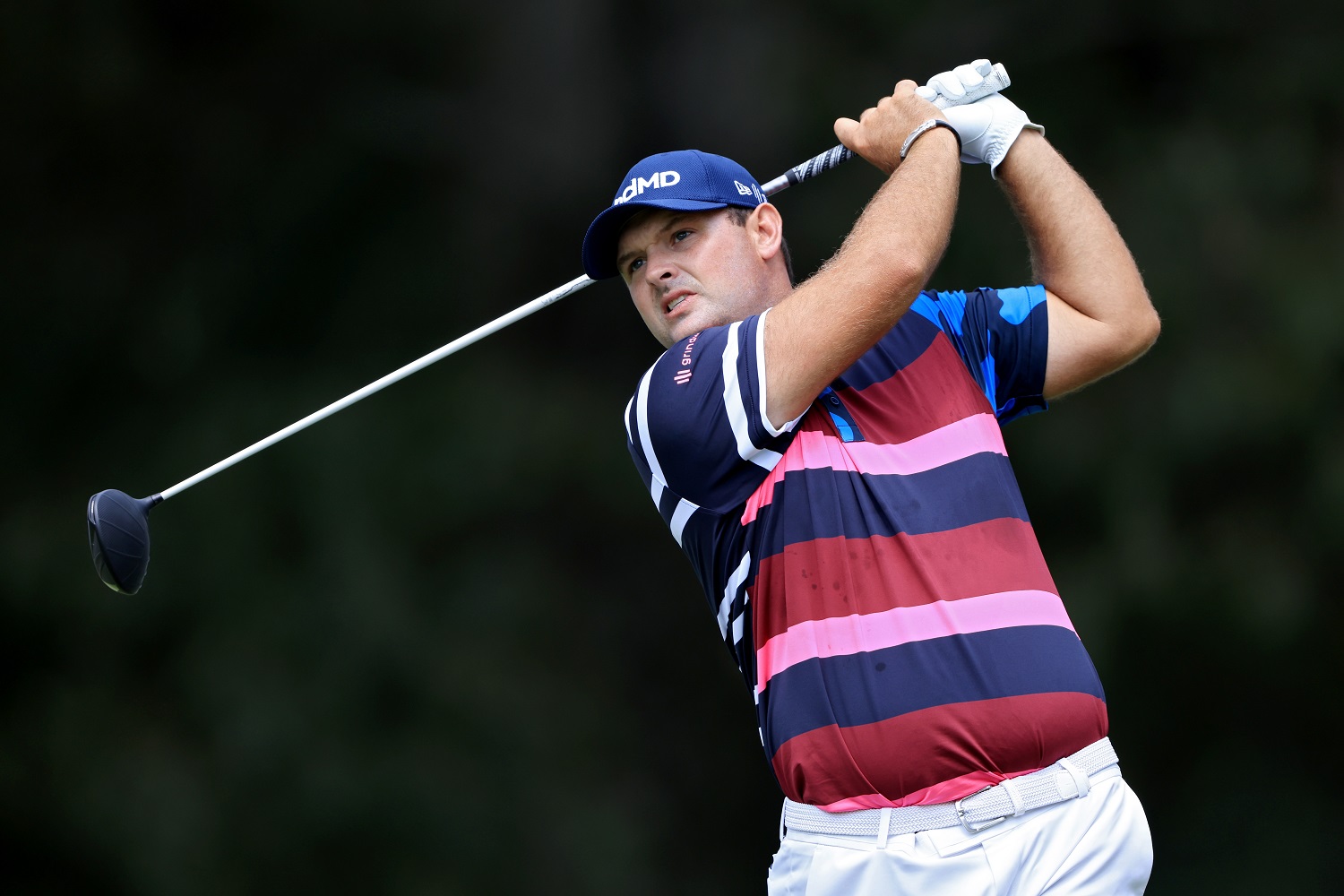 The hospitalization is yet another setback for Reed, 31, who at one time appeared to be a sure bet to qualify for the Ryder Cup team. Since winning the Farmers Insurance Classic at the end of January, however, the 2018 Masters Tournament champion has struggled with four missed cuts and may have worn himself down with his late-season schedule.
The upcoming BMW Championship this weekend in Maryland is the last points event for determining automatic berths on the U.S. Ryder Cup team. Having to miss the BMW Championship could leave Reed outside the top 30 for the Tour Championship, which would mean he'd fail to qualify the first time since 2014. Even if he does qualify, he may not be healthy enough to play.
The Ryder Cup at the end of September is another matter. Assuming he recovers from his illness in time, Reed might still be able to play. If not, it would be a blow to the U.S. team's chances against the European squad.
The PGA veteran's status complicates the Ryder Cup situation
The first six finishers in the Ryder Cup points standings earn automatic berths to play late next month in Wisconsin. It's why fans sometimes see veteran PGA Tour pros play more extensive schedules than usual.
Beginning with the U.S. Open in mid-June, where he finished tied for 19th, Reed played seven tournaments in eight weeks. Other than the U.S. Open, where he was a late substitute for Bryson DeChambeau, his best finish in that stretch was a tie for 22nd  at the Tokyo Olympics.
The past weekend's developments dropped Reed one spot to 10th in points, with Daniel Berger and Patrick Cantlay close behind. With Reed out again this week, those two plus Webb Simpson and Scottie Scheffler could drop Reed as low as 14th in the final standings.
Steve Stricker will make half a dozen captain's picks following the conclusion of the Tour Championship on Sept. 5. While players finishing seventh through 12th are not automatic, Stricker would have to think cautiously about dropping any of them in favor of veterans like Reed, who has played in the past three Ryder Cups.
Especially if Phil Mickelson is no longer in the mix for consideration, Reed might still be a no-brainer – regardless of his points status – if Stricker decides he needs a different mix of veterans. However, Reed's latest medical situation raises new questions over the next two weeks.
Like Sportscasting on Facebook. Follow us on Twitter @sportscasting19.