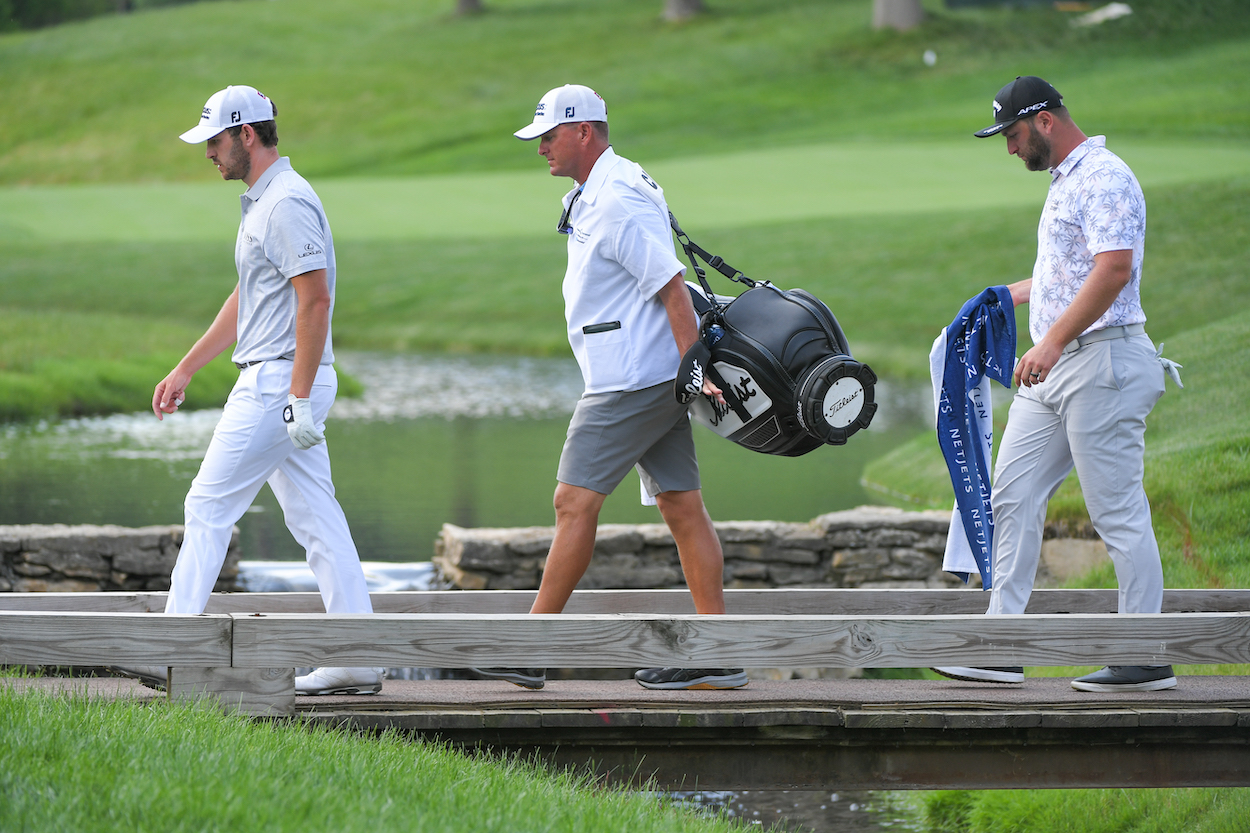 Patrick Cantlay Feels Terrible About Stealing $1.67 Million From Jon Rahm at the Memorial: 'It Is a Very Unfortunate Situation'
Jon Rahm was in position to cruise to a victory at the Memorial Tournament, but a positive COVID-19 test stopped him in his tracks. Patrick Cantlay, the eventual winner, didn't feel great about stealing Rahm's $1.7 million payday.
Jon Rahm was about to run away with the 2021 Memorial Tournament at Muirfield Village Golf Club after he shot a third-round 64 to take a six-stroke lead over the rest of the field heading into Sunday. Rahm had played flawless golf all weekend, and he more than deserved to bring home the title for his sixth PGA Tour victory.
But immediately after he stepped off the 18th green following his third round, Rahm was informed that he tested positive for coronavirus (COVID-19). He withdrew from the tournament that same day. Patrick Cantlay, who was six strokes back of the lead before the withdrawal, went on to win at Muirfield Village and steal Rahm's $1.67 million payday. After the final round, Cantlay spoke candidly about his asterisk-riddled victory and expressed some regret that Rahm wasn't in the winner's circle instead.
COVID-19 costs Jon Rahm a victory and a $1.67 million payday at the Memorial
Coronavirus has infected professional sports in a variety of ways over the past year. Seasons have been canceled, athletes have missed time after contracted the disease, and careers have been altered due to the worldwide pandemic. The world of sports has finally rebounded after a bizarre 2020, but coronavirus reared its ugly head on the PGA Tour this past weekend.
Rahm had all but locked up his sixth career victory at the 2021 Memorial Tournament after rounds of 69, 65, and 64 to seemingly take a commanding lead into Sunday. The Spaniard stood at 18-under par through three rounds, while no one else in the field was better than 12-under.
But after finishing his third round, Rahm learned that he tested positive for coronavirus and had to withdraw from the tournament immediately. A crushing blow to the 26-year-old bomber.
"This is one of those things that happens in life, one of those moments where how we respond to a setback defines us as people," Rahm wrote in a statement later that day. "I'm very thankful that my family and I are all OK. I will take all of the necessary precautions to be safe and healthy, and I look forward to returning to the golf course as soon as possible."
Patrick Cantlay steals Rahm's victory and his $1.67 million payday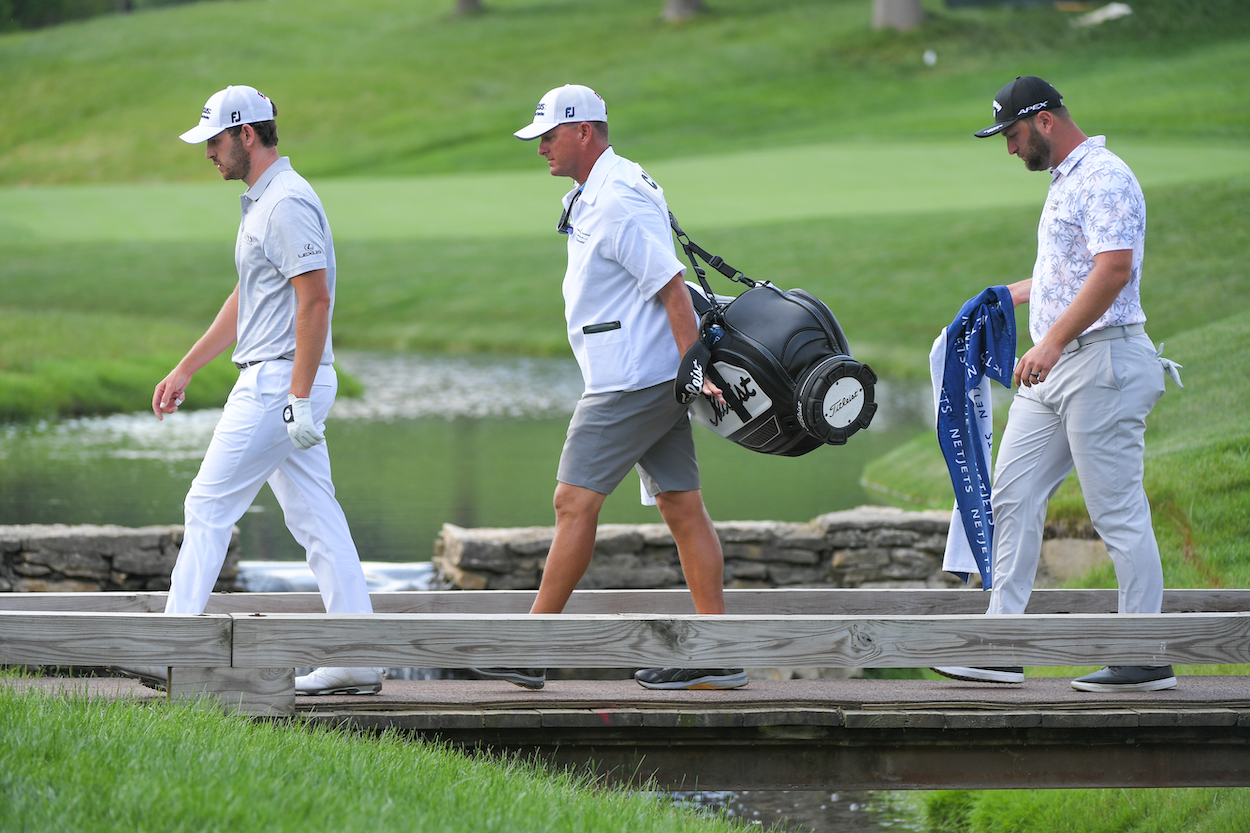 After Rahm's shocking withdrawal, the final round of the Memorial turned from a snoozer into a heated, two-man race to the finish. Cantlay and Collin Morikawa suddenly found themselves tied for the lead heading into the final round instead of six strokes back of the leader, and they brought the fireworks late Sunday afternoon.
With Morikawa up by one stroke with two holes to play, Cantlay sank a 23-foot birdie putt on the 17th hole to tie the lead. Both players parred the 18th hole to send the tournament into a playoff. There, Cantlay buried a pressure-packed putt for par, and Morikawa missed his short par chance to gift Cantlay his fourth PGA Tour victory and his second Memorial title.
A title Rahm surely would've won had he not tested positive for coronavirus on Saturday. A title that carried with it a $1,674,000 prize.
Rahm won't see any of that money, as unfair as that may seem. Instead, Cantlay walked away from Muirfield Village with stuffed pockets and a shiny, new trophy in his hands.
Cantlay calls Rahm's withdrawal a "very unfortunate situation" after victory
After his final round, Cantlay was asked what the victory meant with Rahm having to pull out of the tournament. The 29-year-old was extremely candid with his response.
"I'll definitely remember it slightly different," Cantlay said. "But the way it felt today, it felt no different. It is a very unfortunate situation and not anything I would wish on anybody. (Rahm) played so great for the first three rounds. So there's a little something that I can't quite put my finger on that makes it feel a little different but I really hit a lot of clutch solid shots today and so I think I'll remember that mostly."
As he should.
It's not Cantlay's fault Rahm tested positive at the worst possible time — after one of his best rounds of the season to take a stranglehold of the tournament. After the withdrawal, all Cantlay could do was refocus and prepare for a final round in which he was now tied for the lead.
Did Cantlay deserve the Memorial title? It's a complicated question. He wasn't the best player in the field all weekend. He even admitted to that fact. But Cantlay made clutch putt after clutch putt down the stretch to outduel a major championship winner in Morikawa and secure his fourth win on Tour.
Don't fault Cantlay for making the best of an unfortunate situation.