U.S. Ryder Cup Captain Steve Stricker Finally Has Good News to Share About His Lineup
With Patrick Reed hospitalized since late last week, U.S. captain Steve Stricker faces a dilemma in a little more than a week when he rounds out the Ryder Cup roster with six golfers of his own to go with the six automatic qualifiers.
That's on top of the stress he has faced all season while contemplating how to handle Brooks Koepka and Bryson DeChambeau, two gifted golfers engaged in a childish feud.
The Reed situation could remain murky right down to the last minute, but Stricker can finally put aside concerns about Koepka and DeChambeau.
Steve Stricker finally has good news to share about his lineup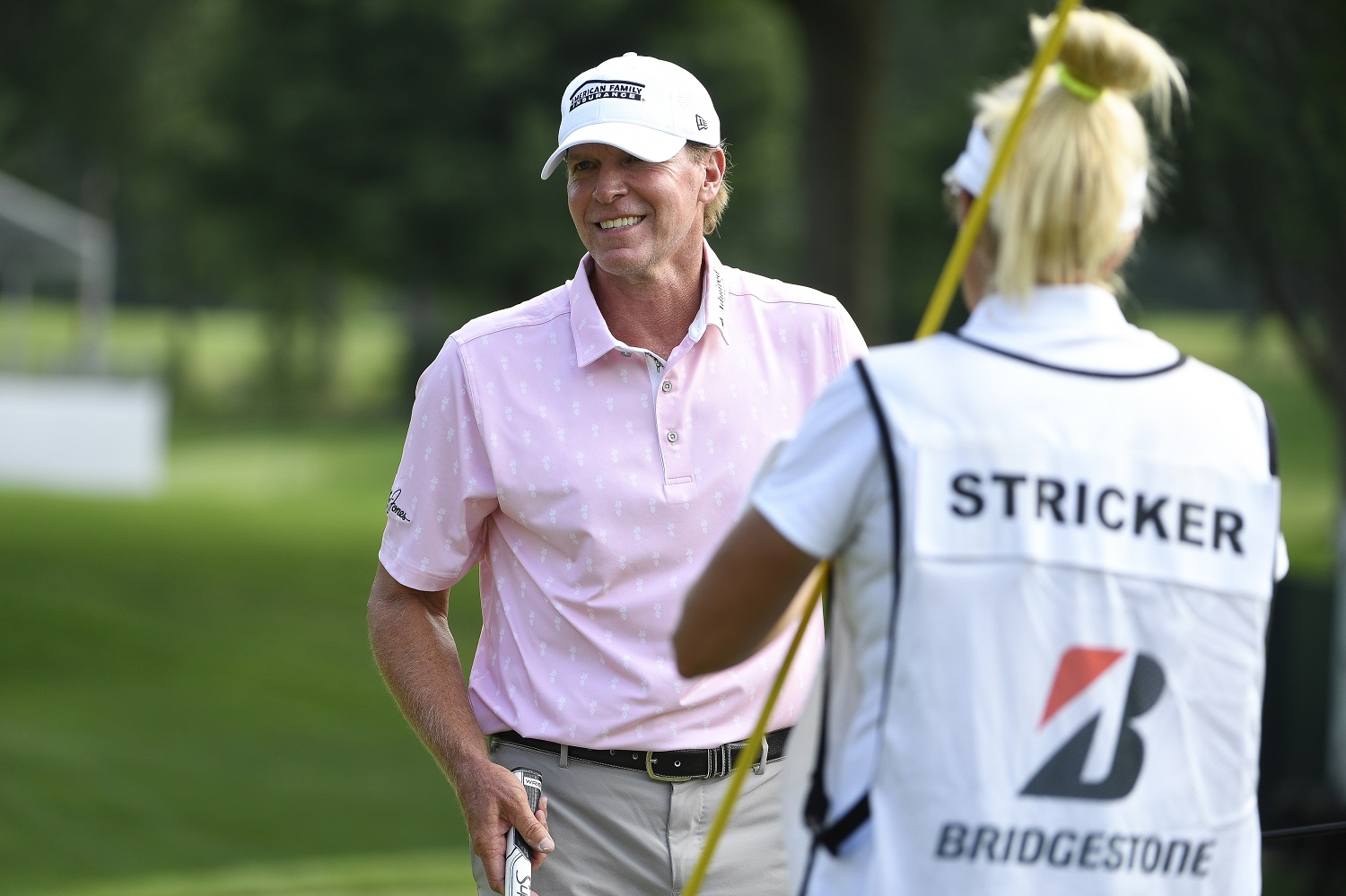 Put Koepka and DeChambeau in a room together, and it's not a sure thing that they could even agree on what day of the week it is. They've not gotten along with each other for a long time, and this season has been particularly bad. Koepka trolls DeChambeau on social media over everything from parting ways with his longtime caddie to trying to remove fans from the golf course.
In the grand scheme of things, both have been pretty immature while perhaps also scheming to cash in on the $40 million pool of cash the PGA Tour is awarding for social media savvy and engagement. But would you expect anything else from adults making millions of dollars playing a kids' game?
Stricker is in charge of figuring out how to deal with the pair. The Ryder Cup is the one time this year that PGA stars compete as part of a team. The 10 other guys don't want to endure the sort of nonsense that Koepka and DeChambeau have been generating.
Stricker, though, has good news on that front. He held separate conversations with Koepka and DeChambeau, and both are onboard with a truce.
"They assured me that the team and the country and everything else that goes into this is their (priority)," Stricker said, according to Sports Illustrated. "They said it's not going to be an issue, and I believe them."
There's a caveat to the Ryder Cup truce between Brooks Koepka and Bryson DeChambeau
Coexisting in the team hotel and at meals during the Ryder Cup a month from now at Whistling Straits in Wisconsin is one thing. Collaborating on the course is quite another. Stricker has all but ruled out the possibility of pairing DeChambeau with Koepka on Friday and Saturday.
"I'm not going to tell you there's no chance," Stricker told the magazine, "but I don't see it happening, no. I don't think they want to play together."
And that's where Reed would come in handy. Neither Reed nor DeChambeau is particularly well-liked by many of the regulars on the PGA Tour. But DeChambeau is a big hitter from the tees; Reed is superb on the greens. Pairing them for one or more of the four sessions over the first two days would resolve a dilemma.
Ryder Cup captain is a thankless job for Steve Stricker
The United States has lost nine of the last 11 Ryder Cup competitions because Europe's depth of talent has become so impressive. Stricker faces the prospect of taking on another powerful; opponent, this time with one of the youngest U.S. rosters in memory once you get past Dustin Johnson, 37.
Ryder Cup newcomer and points leader Collin Morikawa is 24 years old. DeChambeau, 27, and Justin Thomas, 28, have played one Ryder Cup apiece, the same level of experience as Tony Finau, 31. Koepka, also 31, has played in two Ryder Cups.
Among candidates for captain's picks, Xander Schauffele, Patrick Cantlay, Daniel Berger, and Jordan Spieth are all under 30. It's all the more reason that Stricker would like to be able to add Reed and his three Ryder Cup appearances to the roster.
Like Sportscasting on Facebook. Follow us on Twitter @sportscasting19.