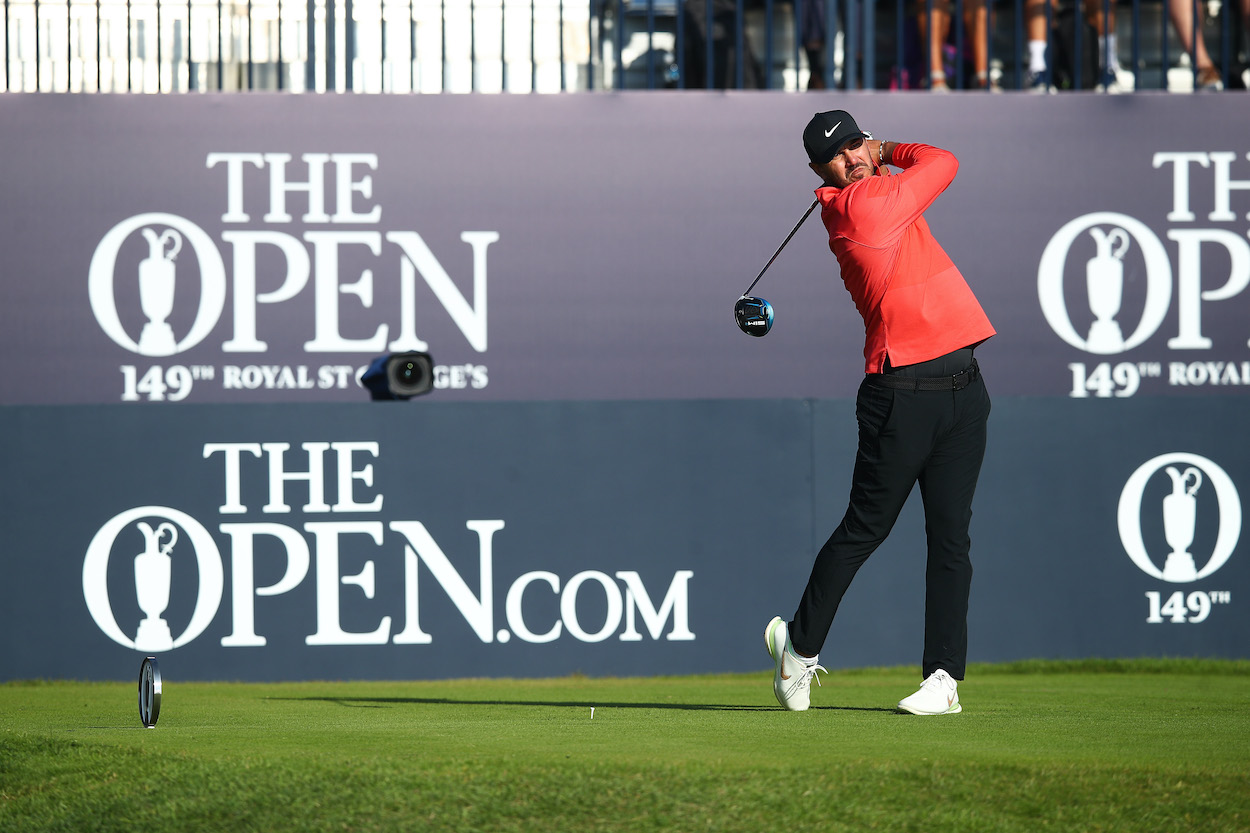 Brooks Koepka Hilariously Trolls a Frustrated Bryson DeChambeau on Live TV With 3 Simple Words and a Smile
Brooks Koepka once again trolls Bryson DeChambeau in hilarious fashion at the Open Championship.
The Brooks Koepka-Bryson DeChambeau feud has been well-publicized over the last few months. The story refuses to go away simply because Koepka takes every opportunity he can to poke fun at his biggest PGA Tour rival.
After finishing up his second round at the 2021 Open Championship, Koepka decided to take a subtle shot at DeChambeau for his frustrating comments about his driver. Koepka only needed three words and a wry smile to set the internet on fire Friday afternoon.
A frustrated Bryson DeChambeau blamed his first-round 71 on his driver
DeChambeau isn't the type of guy to sugarcoat his thoughts on the way he's playing. He always tells it how he sees it in post-round interviews, and that was exactly the case following his first-round 71 at the Open Championship.
After the 1-over par round in which he hit just four of 14 fairways at Royal St. George's, DeChambeau took a veiled shot at Cobra Golf by blaming his poor play on his driver.
"That's what I said a couple of days ago. If I can hit it down the middle of the fairway, that's great," he said. "But with the driver right now, the driver sucks."
The good people at Cobra Golf weren't happy with DeChambeau's comment, to say the least. Ben Schomin, a tour operations manager for Cobra Golf, lashed out at the World No. 6 later in the day.
"Everybody is bending over backwards. We've got multiple guys in R&D who are CAD'ing (computer-aided design) this and CAD-ing that, trying to get this and that into the pipeline faster. (Bryson) knows it," Schomin told Golfweek on Thursday. "It's just really, really painful when he says something that stupid. He has never really been happy, ever. Like, it's very rare when he's happy."
Sheesh.
DeChambeau later issued an apology on Instagram, but the damage had already been done.
Brooks Koepka hilariously trolls DeChambeau on live TV
Koepka is like a stealthy cheetah constantly on the prowl for its next meal when it comes to his feud with DeChambeau. He's always looking for a sign of weekness from his archnemesis, and whenever he sees one, he pounces right away.
After finishing up a 4-under 66 in the second round of the British Open, Koepka took a subtle shot at DeChambeau with three words and a smile.
"Drove the ball great… love my driver," he said live on Golf Channel with a big grin.
"Love my driver." So simple, and yet so, so genius.
Never change, Brooks.
Koepka in position to finish ahead of DeChambeau in yet another major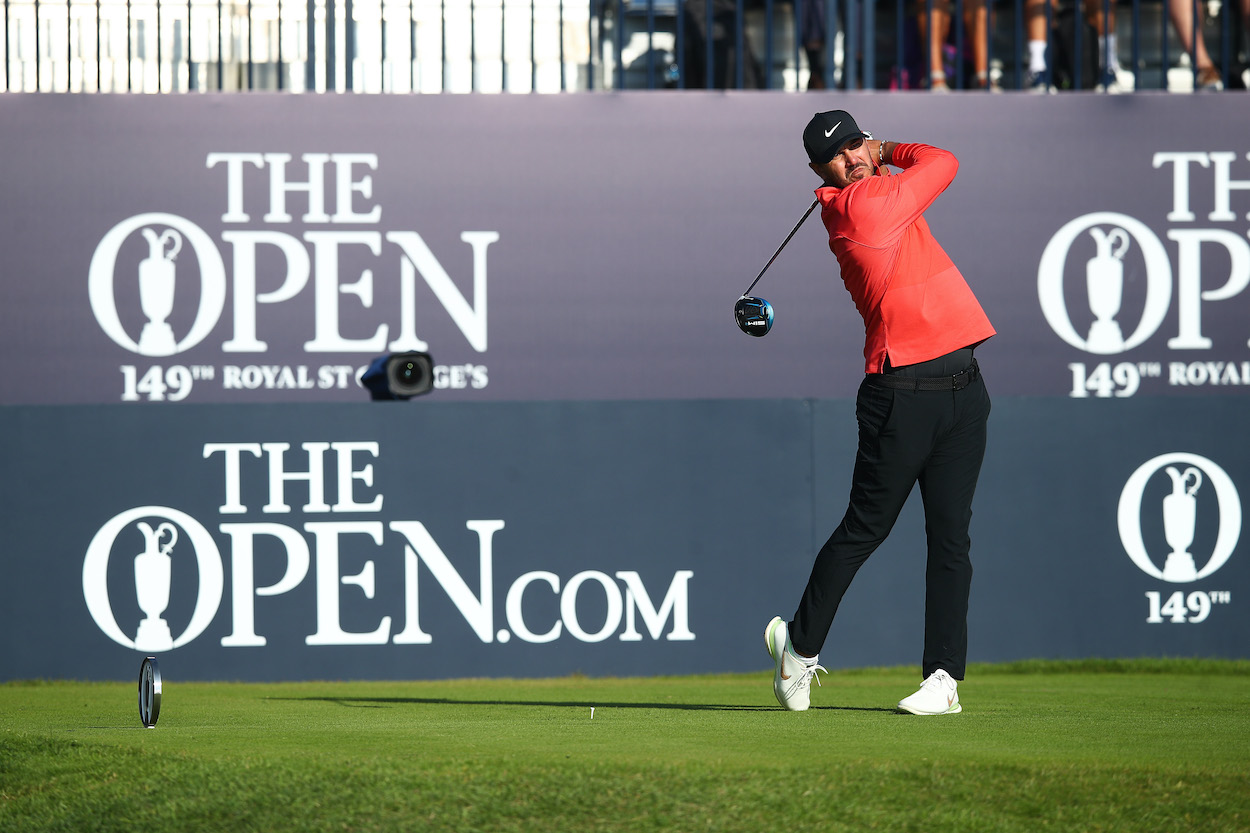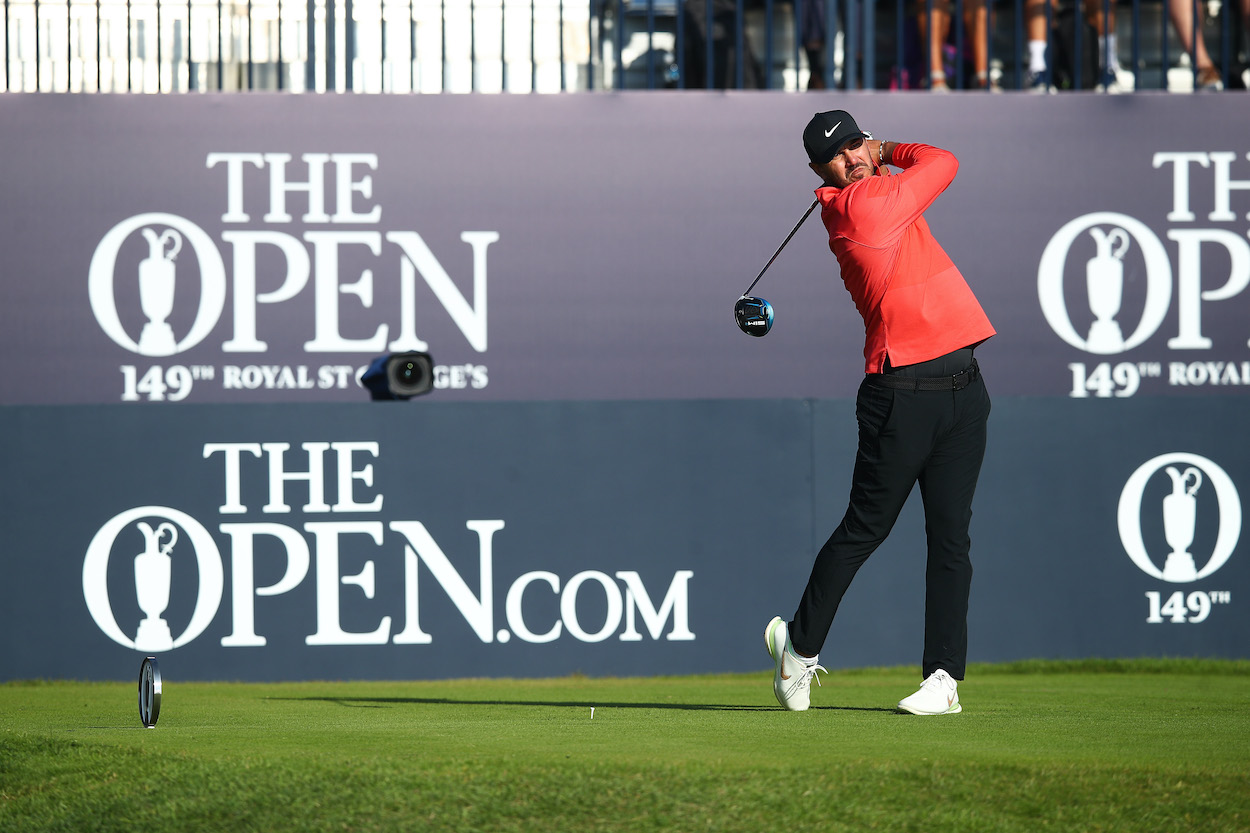 Over the years, Koepka and DeChambeau have played in 17 major championships in which both players were in the field. Koepka finished ahead of his foe in 15 of them.
The four-time major winner looks like he's about to push that record to 16-for-18, as Koepka sits at 5-under par two rounds into this weekend's Open Championship. Meanwhile, DeChambeau currently sits at 1-over par and just one stroke inside the cut line with a few holes left to play in his second round.
Bryson has to pick up a win sometime soon if he expects this to even be considered a rivalry for much longer.