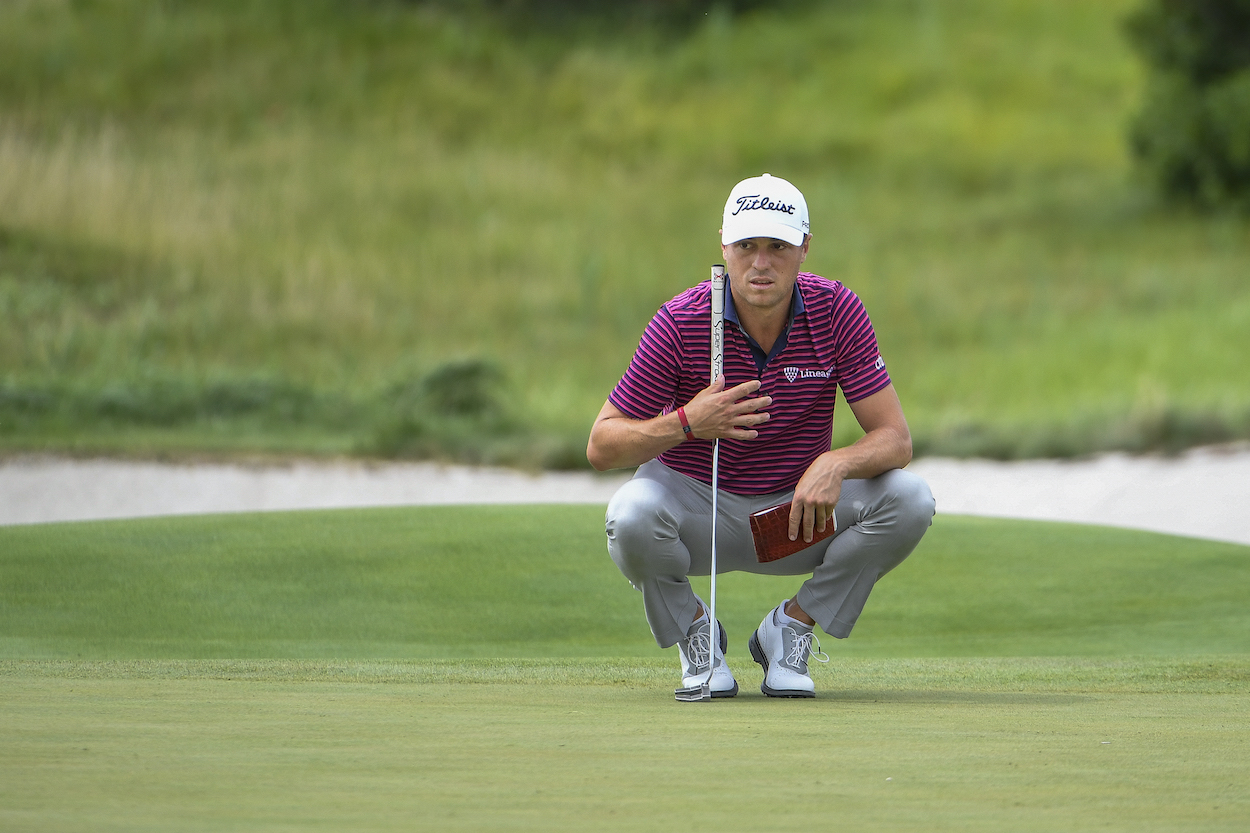 Justin Thomas Made a Surprising Putter Change at the Northern Trust After an Enlightening Conversation With a Curious 15-Year-Old: 'The Kid's Got a Point'
Justin Thomas switched back to his old putter thanks to some advice from a 15-year-old.
PGA Tour players are never afraid to change things up in hopes of finding a spark. From trying out new equipment, testing a new putting stroke, or even replacing a caddie; there's nothing pro golfers won't do in an effort to feel more comfortable on the course.
Justin Thomas, being the professional tinkerer he is, already made a drastic change to his bag earlier this year when he swapped out his longtime putter for a newer version before the U.S. Open. But after a frustrating stretch on the greens recently, Thomas switched right back to his old friend ahead of the Northern Trust.
He never would've made that decision without some wise advice from a curious 15-year-old, though. Yeah, seriously.
Justin Thomas switches back to his old putter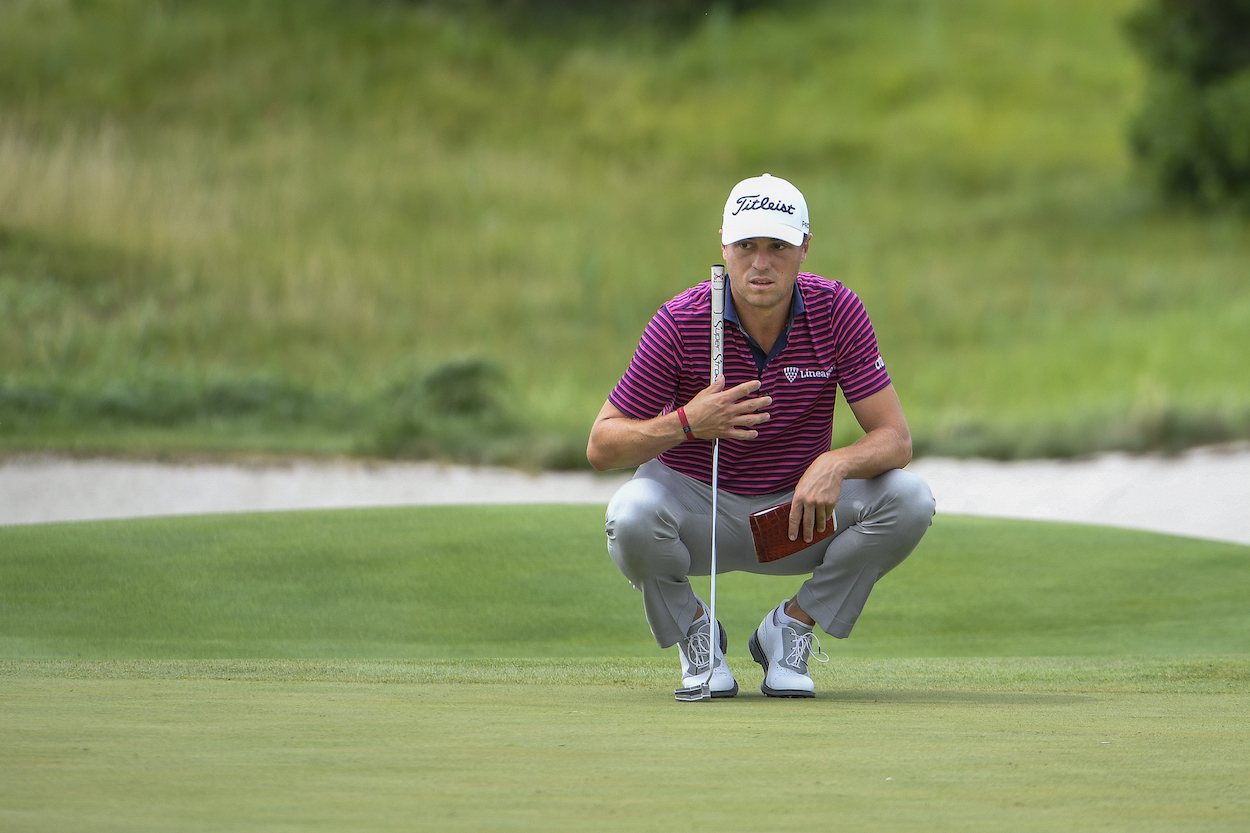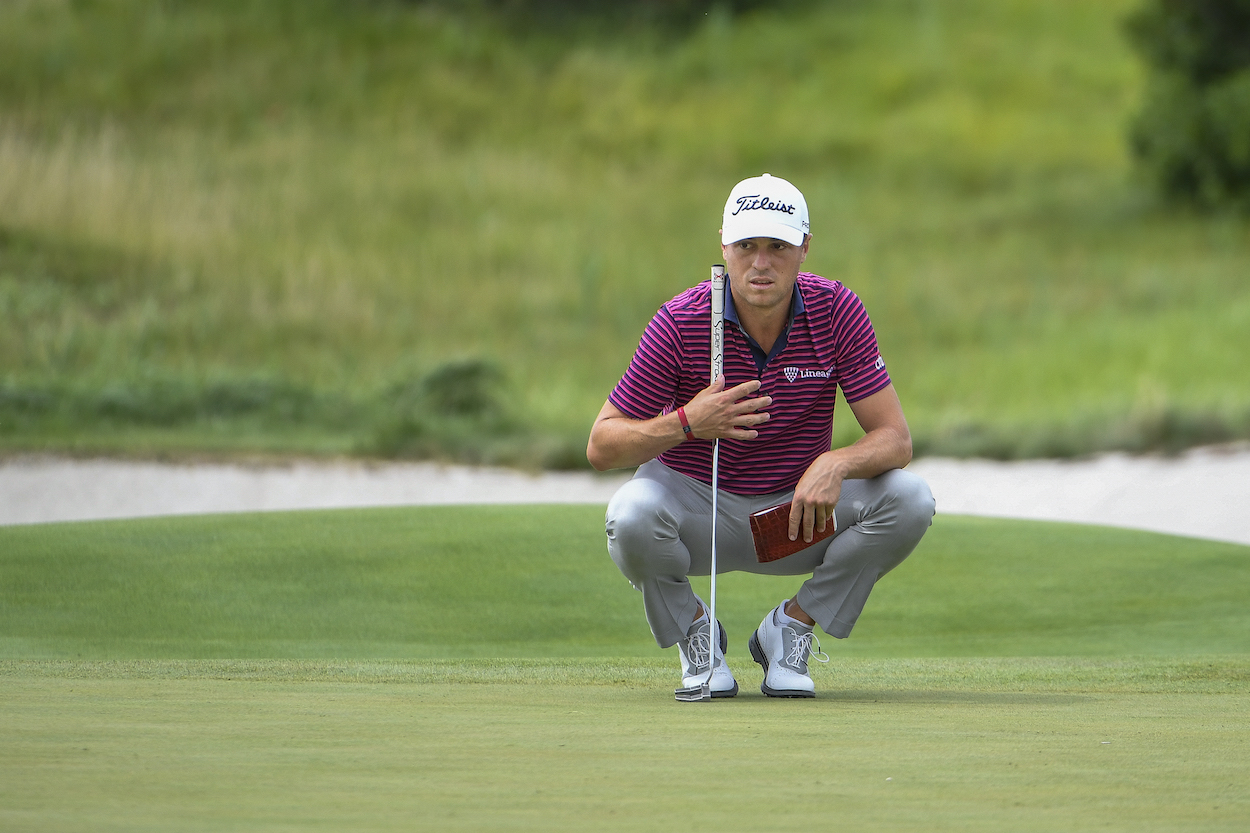 Thomas was extremely frustrated with his putting leading up to the U.S. Open at Torrey Pines back in June. So, he ditched his Scotty Cameron Phantom X 5.5 for a Scotty Cameron Phantom X Tour prototype ahead of the year's third major championship. It turned out to be a smart decision, too, as he gained 4.8 strokes on the greens at the U.S. Open and finished in a tie for 19th.
But the new flat stick has cooled off in recent weeks, and Thomas now ranks 126th on the PGA Tour this season in strokes gained: putting. He's gained strokes in every other category besides putting this season, which is a big reason why he hasn't won in five months.
After struggling on the greens at the Olympics and the WGC-FedEx St. Jude Invitational earlier this month, the 28-year-old switched back to his old Scotty Cameron for the FedEx Cup Playoffs.
But it wasn't even his idea.
A curious 15-year-old convinced Thomas to bring back his old putter
When professional golfers make changes to their equipment, it's usually their own idea or a decision they talked through with their coach. But Thomas' recent putter change actually stems from a conversation he had with a curious 15-year-old.
Thomas recently attended an AJGA event in Louisville last week, and he was able to spend time with some young players who take lessons from his father. One particular teenager, instead of asking for an autograph, grilled Thomas about his decision to switch out his old putter.
"He was using the putter — pretty much my putter — that Scotty Cameron. The line that we kind of came out with," Thomas explained from the Northern Trust this weekend. "And he was like, 'You know, when are you going to use it again? Are you still using the long neck?' I was like, 'Yeah, I am,' and I was kind of explaining it, and he's just like, 'Well, when are you going to start using it again?' And I found myself defending myself to this 15-year-old.
"I was like, 'Why am I not using this thing?' I've had a lot of success. It's not like I'm making a lot of putts with what I have. If you're putting well, any of us can go out and putt with anything. I don't know. It kind of hit me. I'm like, 'The kid's got a point.'"
So, Thomas put ol' reliable back in the bag this weekend, and it's already starting to pay off.
A strong return from an old friend
In his first professional round since adding his old putter back into the bag, Thomas fired an 8-under 63 in which he gained 2.5 strokes putting on the field. He gained strokes on the greens in the first three rounds of the Northern Trust, and he's en route to his first top-10 finish since his victory at The Players.
"I've got my baby back in the bag… my gamer," Thomas said this weekend from Liberty National. "Sometimes you've got to put her on the shelf every once in a while to make her feel like she needs to perform a little better."
Yeah, and sometimes you need to follow the advice of a random 15-year-old you just met. Who knew?
All stats courtesy of PGA Tour