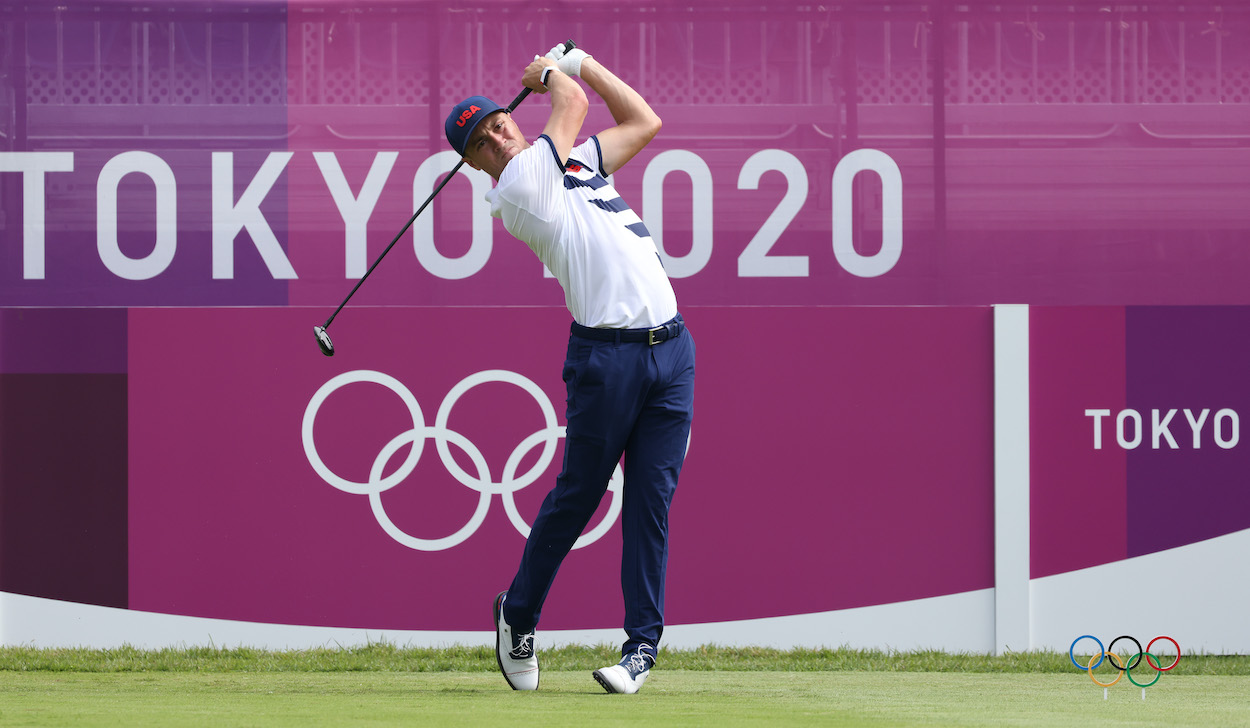 Justin Thomas Perfectly Described His Mediocre Debut at the Olympics With 1 Simple Word
Justin Thomas only had one word for his even-par performance in the first round of the Olympic golf competition.
Justin Thomas didn't start his first-ever experience at the Olympics the way he would've liked. The Team USA member finished his first round of the Men's Individual Stroke Play event with an even-par 71, leaving him in a tie for 41st place and eight strokes behind the leader.
Incredibly, Thomas made 18 straight pars on Thursday (Tokyo time) en route to his first-round 71, and he later gave the perfect one-word description for his mediocre performance.
Justin Thomas opens Tokyo Olympics with 18 straight pars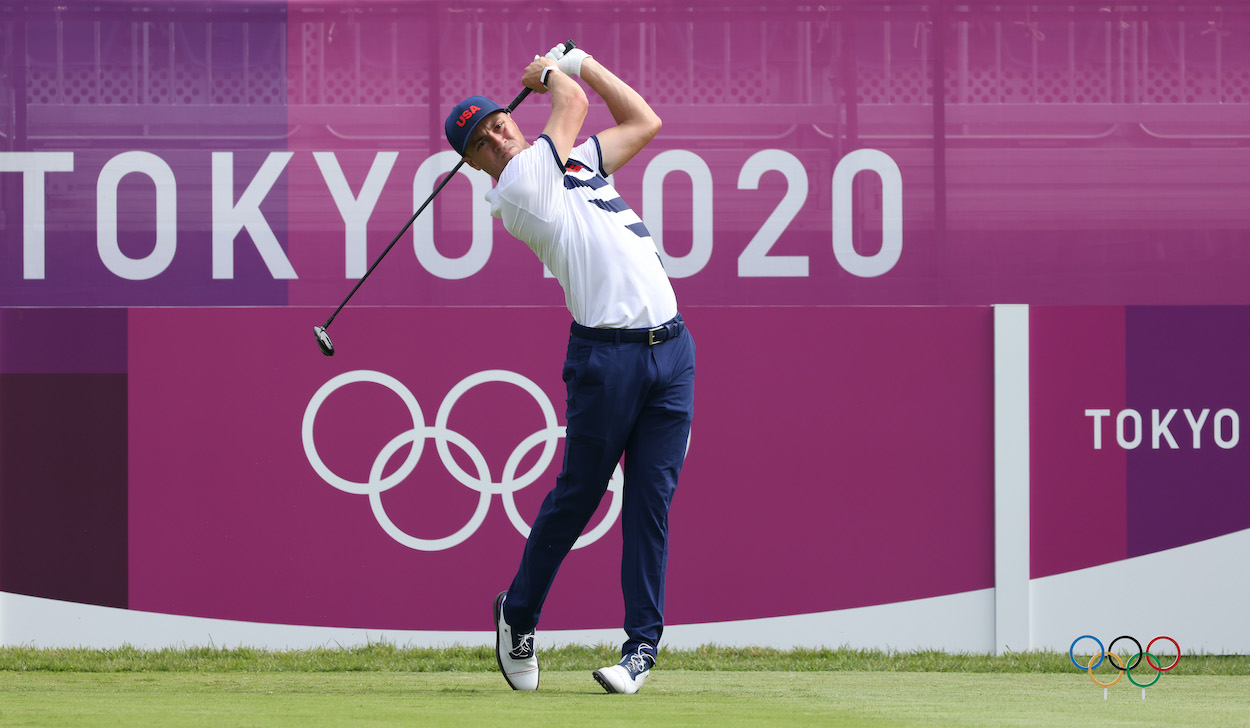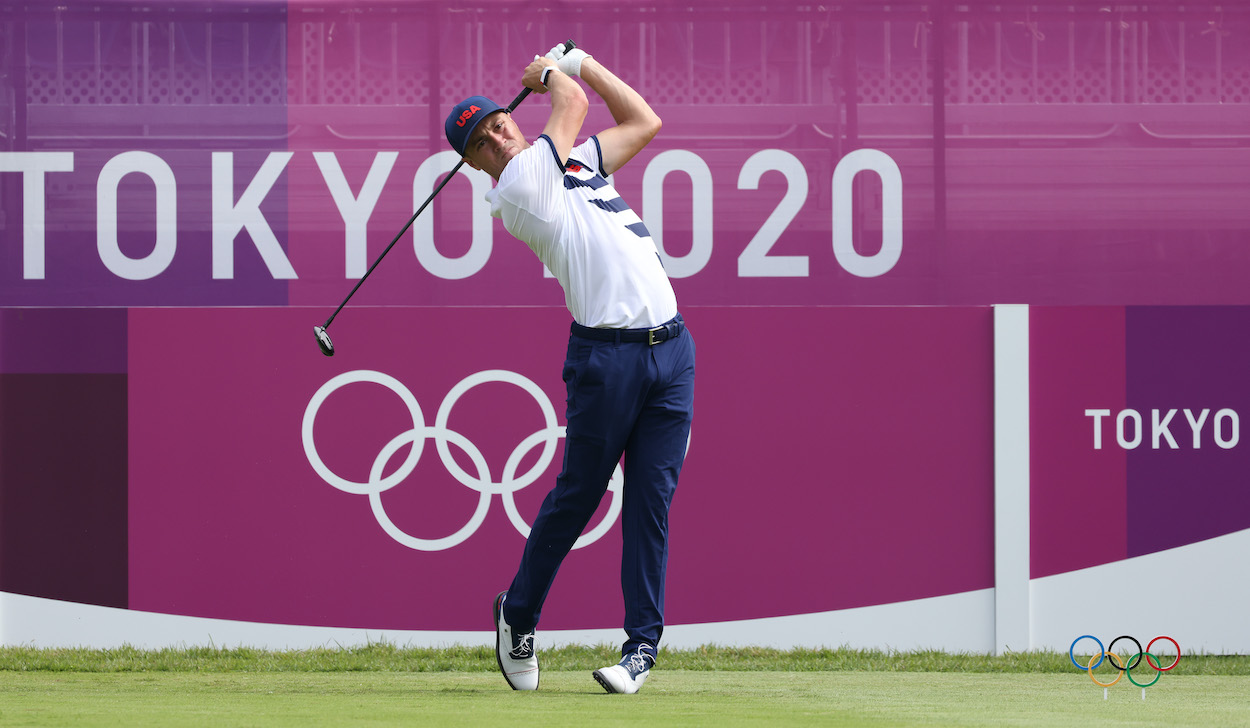 Thomas entered the men's golf competition at the 2020 Tokyo Olympic Games as one of the favorites to take home the gold medal. But the World No. 4 apparently didn't get the invitation to the birdie fest in round one.
In an incredible display of consistency, Thomas rattled off 18 pars in a row to shoot an even-par 71. That's unheard of for a player of his caliber. While nearly everyone else in the field made every putt they looked at on Thursday, Thomas just couldn't seem to find the bottom of the cup.
"I never had so many putts, like especially at the Open Championship and again here, where I feel like I'm hitting good putts, feel like it's good speed and they're just lipping out instead of lipping in," Thomas said after the round, according to the International Golf Federation. "You get on those runs sometimes and it sucks so bad when it's doing that. But sooner or later, maybe will just take one day and they will fall in for me and I'll get hot. But it doesn't feel as far off as it looks."
Thomas was noticeably frustrated after he walked off the 18th green without a single birdie on his card.
"I would love to have some kind of old useless club that I could break over my knee right now," he said. "… But you got to stay patient and trust the process, I guess you could say. But it obviously is annoying when I'm not really seeing the results (from) the work I'm putting in."
Thomas perfectly described his mediocre debut with one word
In his post-round press conference, Thomas was asked how he would describe his first experience at the Olympics, and his one-word response was as golden as the medal he most likely won't be taking home this weekend.
"Par."
Par is right.
A round with 18 pars would be a career day for most casual golfers, but it was really one of the more disappointing rounds of Thomas' life.
Americans in the hunt at the Olympics
Thomas might not be in contention after the first round of the Tokyo Olympics golf competition, but the other three members of Team USA are within striking distance.
Xander Schauffele and Patrick Reed lead the pack in 12th place at 3-under par. Collin Morikawa is right behind them at 2-under, but all three players have work to do if they want to catch Sepp Straka of Austria at 8-under par.
Remember, there are still 54 holes remaining in the tournament. That's plenty of time for all four Americans, including Thomas, to make a run if they get hot.
"I'm going to have to make a lot of birdies," Thomas said Thursday. "I know I'm capable of doing it. I've done it before. I just need to see some of those putts that are lipping out lip in, get on a run, and hopefully, shoot three really good low rounds here."