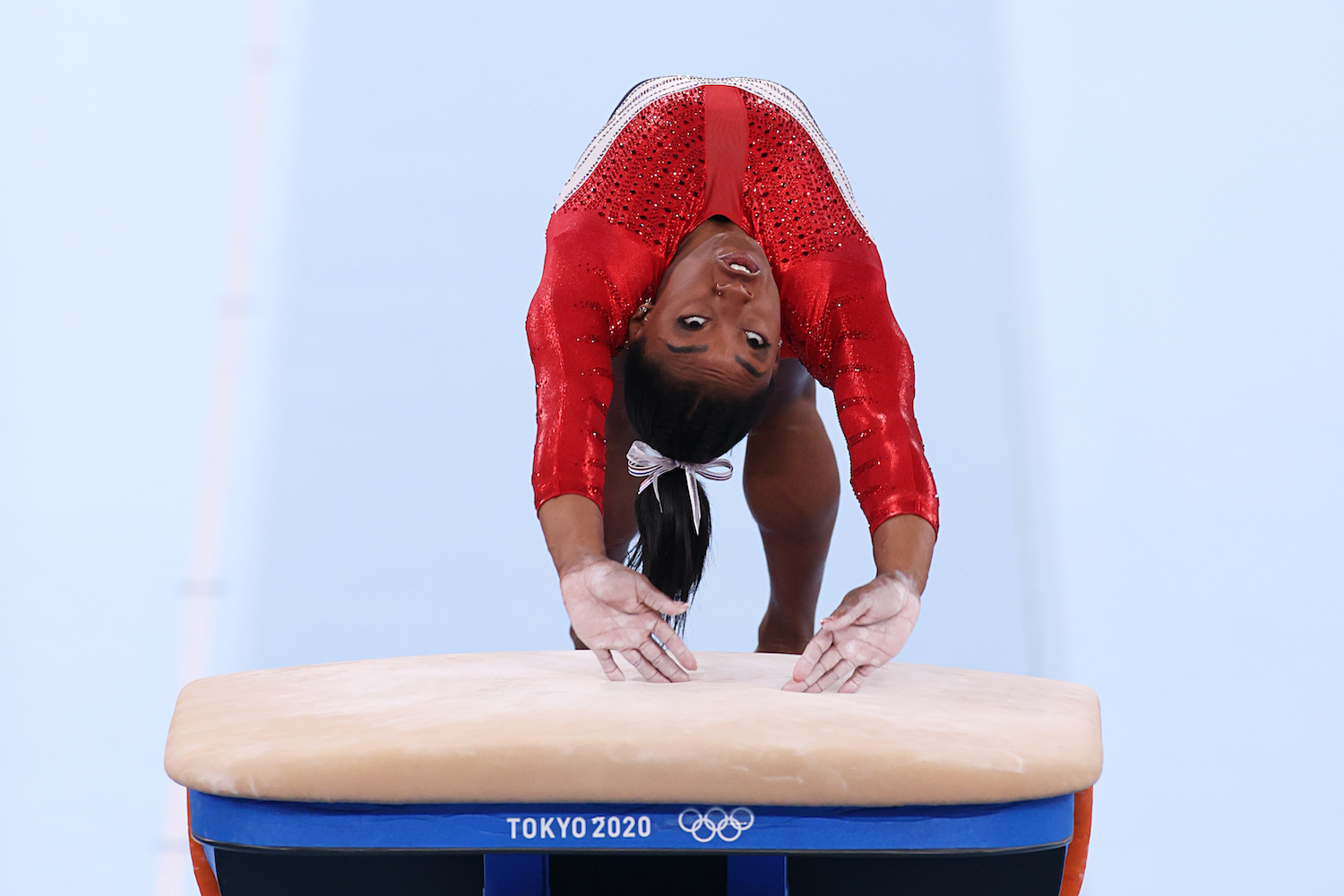 Olympic Gymnast Simone Biles Owes Her $16 Million Net Worth to a Daycare Field Trip and a Simple Joke
Simone Biles' road to fame and fortune all began with a daycare field trip and an innocent joke.
While gymnastics might not move the needle during ordinary times, the sport is one of the top draws during the Summer Olympics. Even if you don't understand the finer points of technique or can't quite grasp how the scoring system works, there's something universally impressive about watching human beings twist, turn, and flip with incredible ease. When it comes to those feats of strength and agility, Simone Biles is one of the best around. These days, Biles is one of the world's top gymnasts, which has, in turn, translated into a $16 million net worth. If not for a daycare field trip and a simple joke, though, things could have worked out quite a bit differently.
Simone Biles has turned her gymnastic success into a $16 million net worth
Whether you like it or not, modern sports have become a big-money business. That's true even in the world of gymnastics, where Simone Biles has reaped the rewards in a major way.
Like most elite athletes, Biles' career began as a child and only continued on from there. She started making a name for herself as early as 2011 and began taking home World Championship gold medals in 2013. Once she took that first step onto the podium, the rest was history.
In addition to dominating the World Championship scene — she's claimed 19 golds, three silvers, and three bronzes in various editions of the event, setting a Guinness World Record — Biles has also strutted her stuff at the Olympics. During the 2016 Rio games, she earned four gold medals and one bronze, cementing her status as one of the most dominant athletes in the sport. The 2020 Summer Olympics in Tokyo left Biles with an additional two medals: one silver in the team final and one bronze on the balance beam.
As you might expect, that success has brought about some serious financial perks. The gymnast's success and personality have helped her score plenty of big-name endorsement deals; a recent Los Angeles Times story even speculated that "she could be the next marketing GOAT, too." Celebrity Net Worth estimates Simone Biles' overall fortune at $16 million, which is a sizable sum for any person, let alone at age 25.
The path to fame and fortune started with a daycare field trip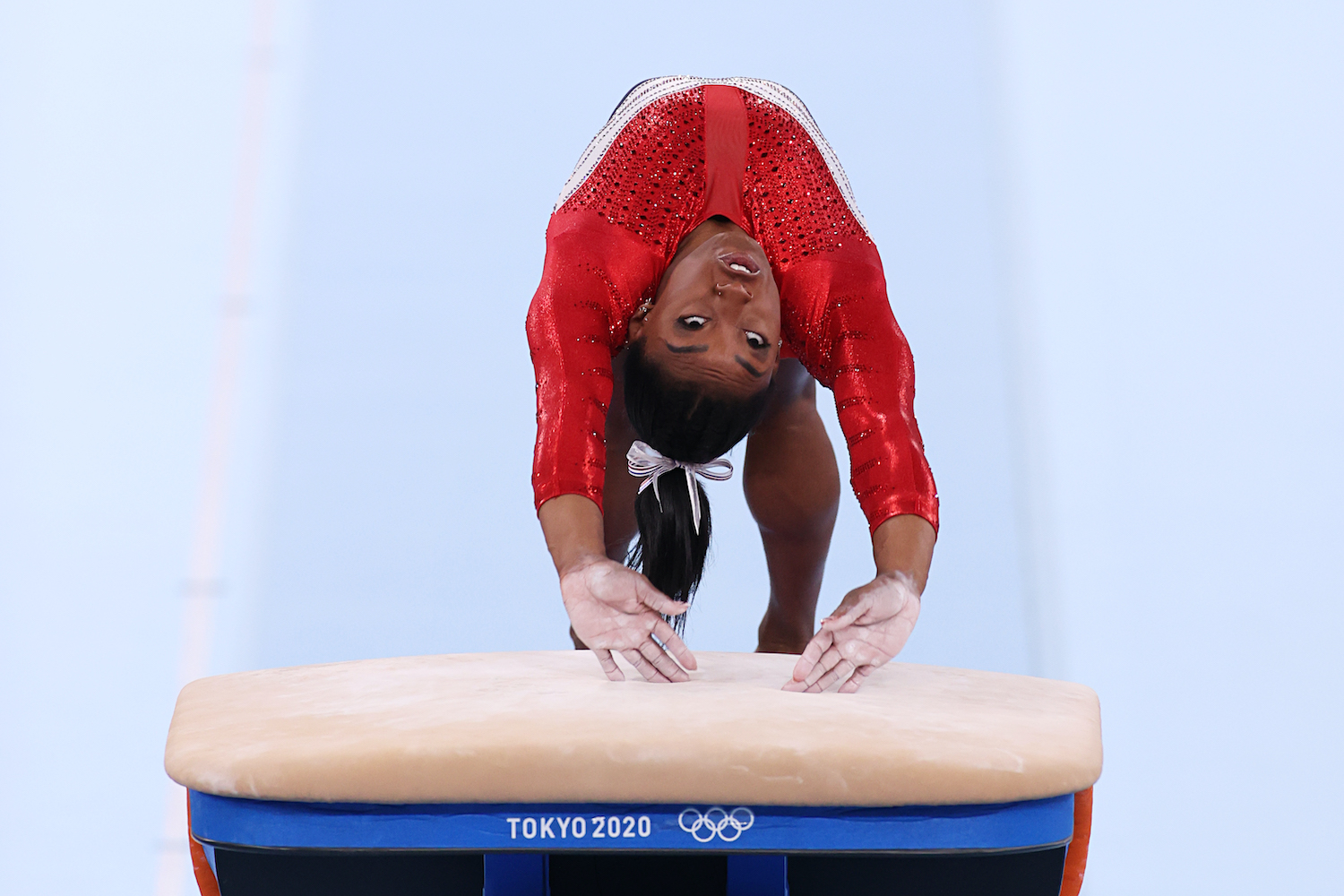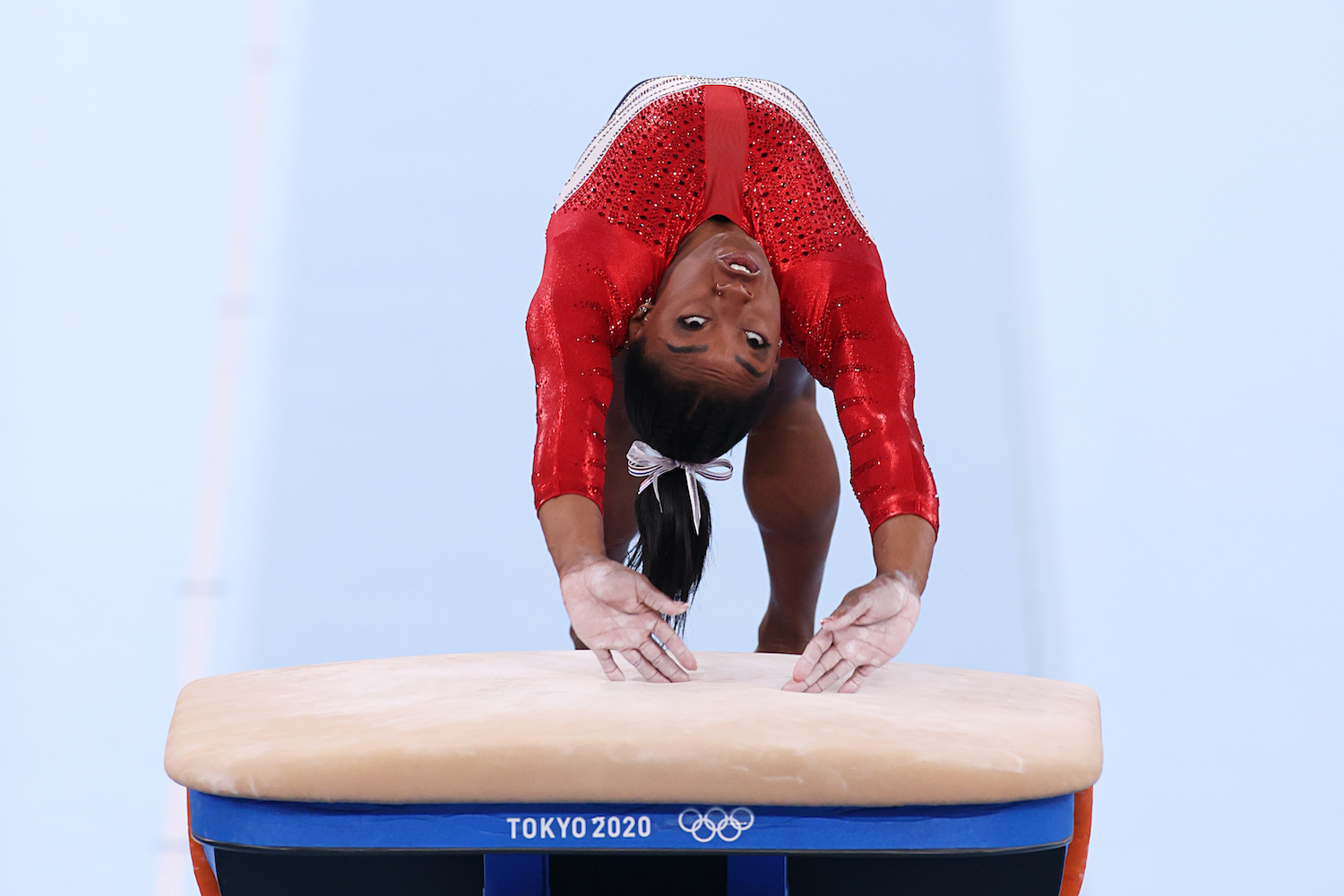 Thanks to her incredible success and sizable net worth, it's easy to imagine Simone Biles being born with a silver spoon in her mouth. In reality, though, it was quite the opposite. The Ohio native spent early portions of her life in foster care before being adopted by her grandparents in Texas. There, she got her first taste of gymnastics.
As laid out by NBC Sports, Biles visited Bannon's Gymnastix on a daycare field trip. After successfully performing a back tuck on solid ground, one of the gymnasts jokingly suggested she try it on the balance beam.
"So I went and ran up on the beam," Biles explained. "And she screamed at me. She's like, 'I wasn't serious.' But I was going to do it."
While she didn't get to perform that back tuck, the field trip did change the course of sports history. Coaches took notice of the young girl's talent and sent a letter home asking her family to enroll her in gymnastics. They did just that and, nearly two decades later, it's literally paid off with gold medals and an impressive net worth.
Simone Biles is using that $16 million net worth to help others in foster care
These days, Simone Biles is about as far away from foster care as one can be. That doesn't mean she's forgotten her past, though.
As reported by CBS Sports in 2018, the gymnast partnered with the online University of People to create a scholarship for children in the foster care system.
"Once foster kids age out of the system, they often don't have the opportunity to go to a regular university because of all the student fees," Biles explained. "Everyone deserves an opportunity. I was given one, and I want to make sure others get one too."
Given that she's already considered one of the greatest gymnasts of all time — and boasts a $16 million net worth at the age of 25 — it's safe to say that Simone Biles will have plenty of opportunities to continue paying it forward. Who knows? Her scholarship could be someone's equivalent to that fateful field trip.