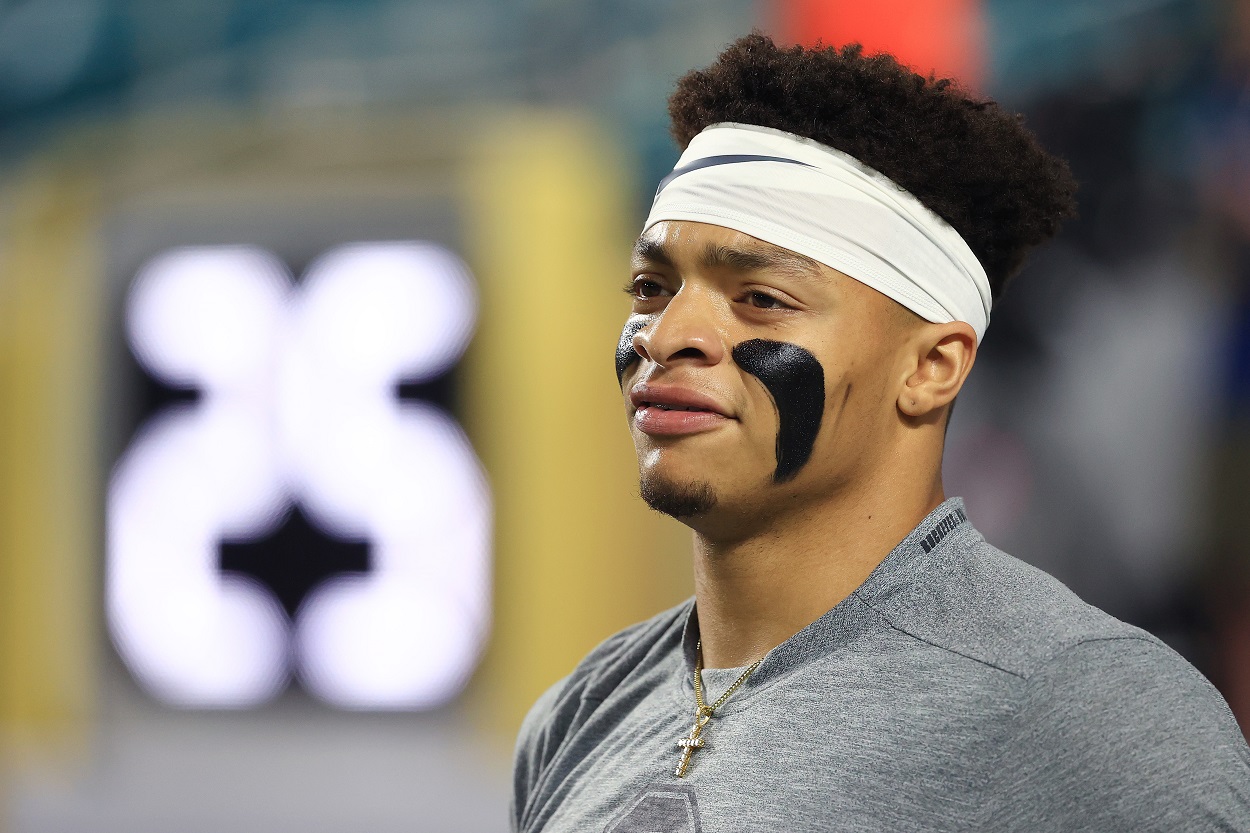 Justin Fields Classily Visits Gunshot Victim Who Said He Refused to Die Before Seeing the Ohio State Star Suit Up for the Chicago Bears
Justin Fields recently visited a Chicago resident who was shot and said he didn't want to die before seeing Fields play for the Bears.
There's no getting around the fact the Chicago Bears have never had a truly elite quarterback. Sure, they've had a few good ones here and there but never one that's belonged in that "great" category. And going the Ricky Bobby route, I say that with all due respect to the likes of Jay Cutler, Sid Luckman, Jim Harbaugh, Jim McMahon, and the others who've been under center for the Bears over the last century. But I don't think it's out of line to say that when Mitch Trubisky, who played 51 games in four seasons in Chicago, has the fifth-most passing yards in franchise history, there's a problem. Enter Justin Fields.
Just as the Bears traded up to draft Trubisky in 2017, they again did some wheeling and dealing and moved up from No. 20 to No. 11 in this year's NFL draft to select Fields, who had two phenomenal seasons at Ohio State after transferring from Georgia. Many Bears fans believe Fields has the potential to be the best quarterback in franchise history given his abilities and that he's exactly what Chicago has been looking for.
One such fan is Scott Morrow, a Chicago resident who was shot in the back last month in a random act of violence, one that caused multiple injuries and nearly cost him his life. He thankfully survived and recently revealed that one thing that kept him hanging on while in the ambulance was the thought of Fields taking the field for his beloved Bears.
That may take more time than Morrow would like as Fields is currently set to be a backup when the season begins. So for now, he'll just have to settle for a private meeting with the Bears' new signal-caller as Fields personally visited Morrow when he heard what happened.
Chicago resident Scott Morrow, who was recently shot in the back, says he couldn't die before seeing Justin Fields suit up for the Bears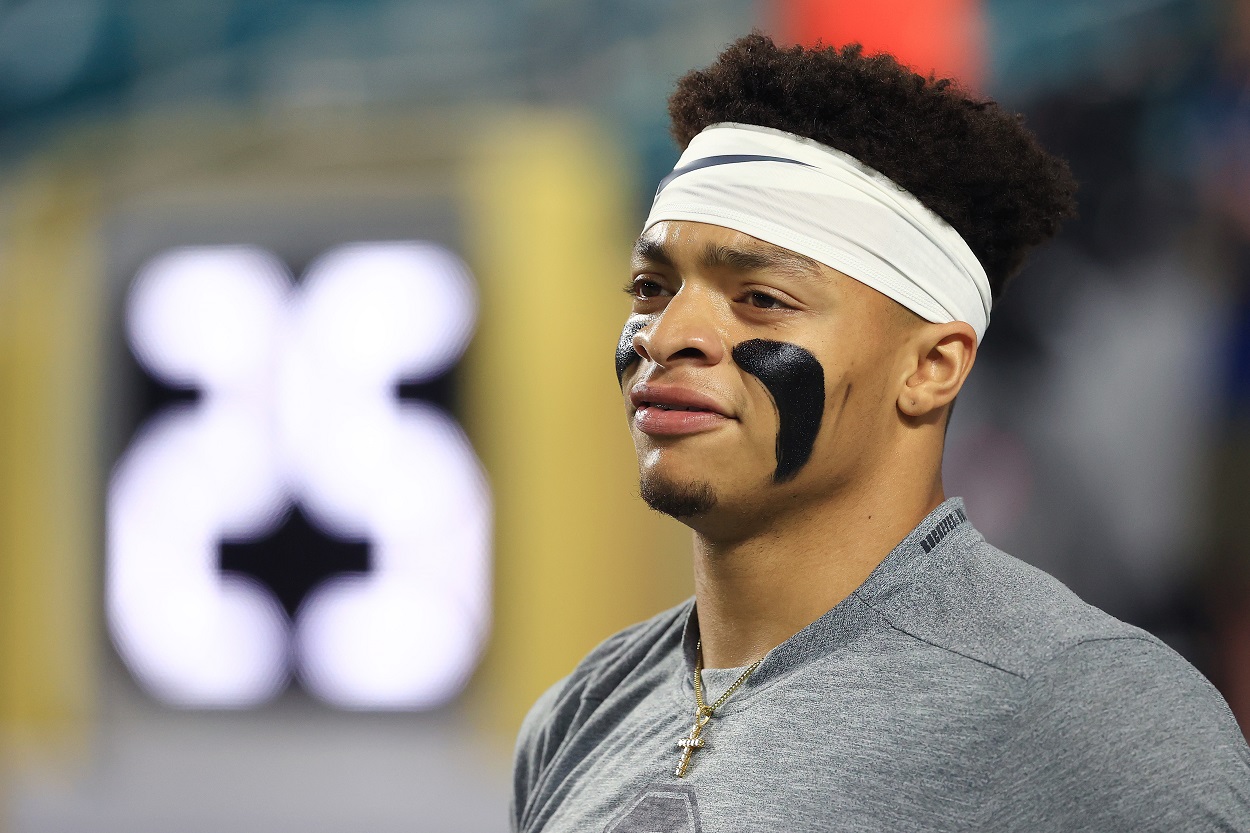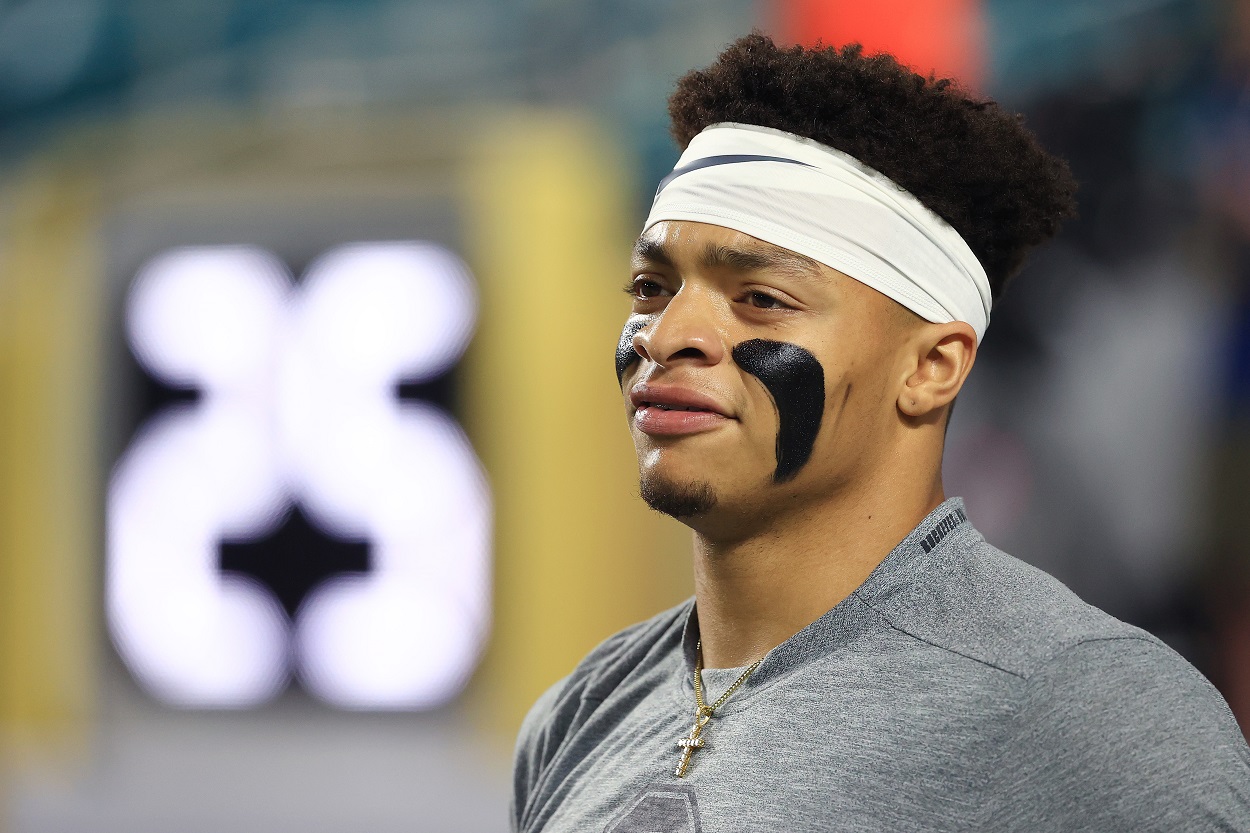 On June 20, while walking down a Chicago street, Morrow was struck in the back by a bullet that also hit his pancreas, abdomen, and stomach. He was rushed to a nearby medical facility and underwent emergency surgery, a procedure that resulted in the loss of his spleen and one kidney.
Since then, he's suffered some setbacks with infections and such and it's expected that it will take quite some time for Morrow to fully recover. But he recently mustered up the strength to make an appearance on the Parkins & Spiegel Show on 670 The Score and said that while riding in the ambulance, his first thoughts were of his mother, family, and friends. But he then quickly turned his attention to Fields and says he didn't want to die before seeing him take the field for the Bears.
"Within a couple moments, I thought well, I'm 41, pretty much all of Chicago has gone our whole lives without even having great prospects for a franchise quarterback, I can't die before seeing Justin Fields take the field, man.

"I think there was maybe a little power of the Beloved coursing through the veins there. A couple two or three extra shots of adrenaline.

"I don't plan to die before he's a Hall of Famer."

Chicago resident Scott Morrow on Justin Fields
Forgive the expression but that's a die-hard Bears fan right there.
Fields heard the news and visited Morrow on Monday
The story somehow made its way to Fields, who then took it upon himself to pay Morrow a visit. On Monday, Fields and his parents visited Morrow at his own parents' house, where he's apparently been spending a lot of time during his recovery. As you can see above, the new Bears quarterback gifted his biggest fan a jersey as part of the surprise visit. Just a classy move by Chicago's newest sports hero.
As mentioned, Morrow still has a way to go with his recovery, and the family has set up a GoFundMe page to assist with medical costs.
The Bears' new project is currently set to be Andy Dalton's backup
While Morrow and plenty of other Bears fans are wanting to see Fields be QB1 when the 2021 NFL season begins, that's not currently the plan. As Chicago head coach Matt Nagy is seemingly wanting to roll with the model the Kansas City Chiefs used with Patrick Mahomes (remember when the Bears took Trubisky over him), who sat behind Alex Smith as a rookie and started just one game, the plan is for newly-acquired Andy Dalton to be the starter while Fields sits behind him as QB2.
But this is the quarterback position with the Chicago Bears, folks. More than a century of history tells us there are no guarantees when it comes to just who will line up under center on any given Sunday for the Monsters of the Midway. Fields will get plenty of reps in the preseason and it certainly wouldn't be a surprise to see him take quite a few in the regular season as well. But who knows, right?
What we do know is that Scott Murrow will be following along each and every week (and probably wearing the jersey) waiting for his newfound friend to get his chance.