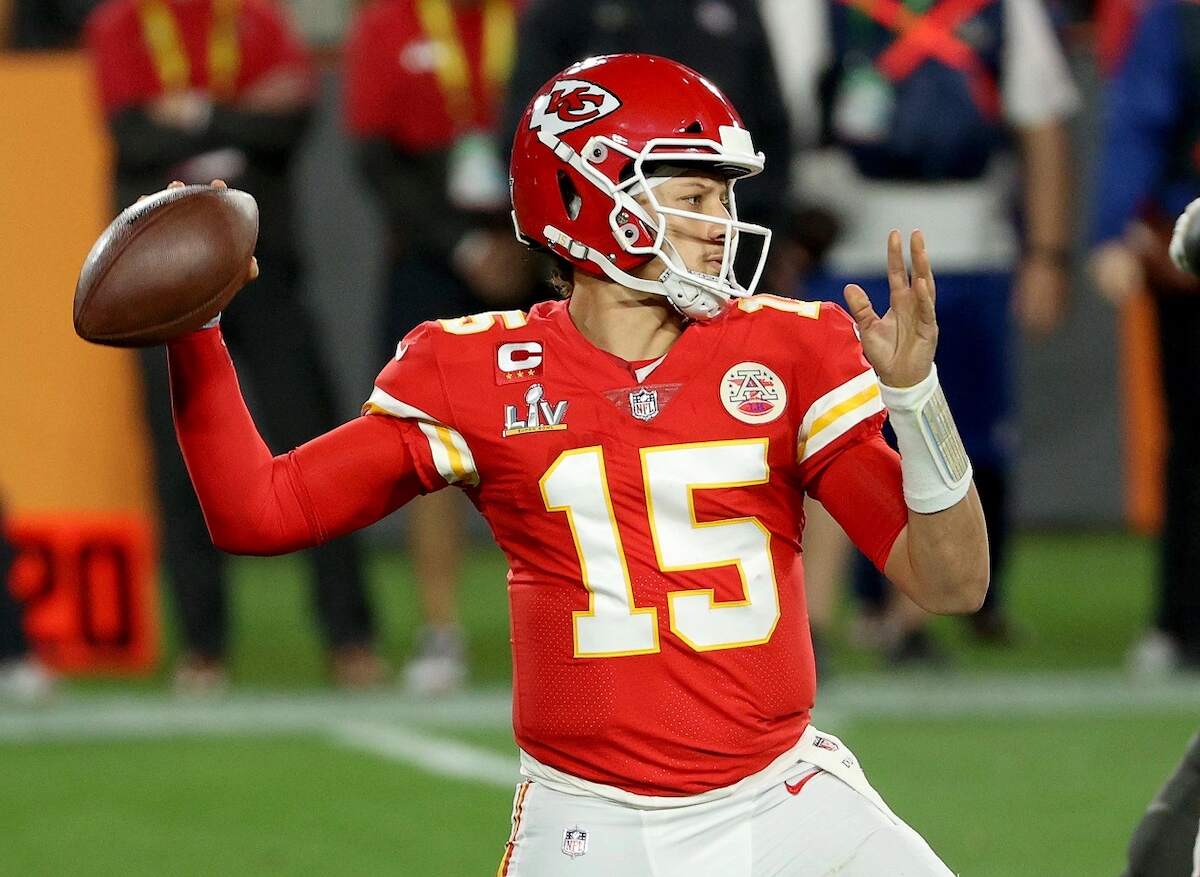 Patrick Mahomes Reveals His Father Suggested He Quit Playing Football Following a Less-Than-Stellar Experience at the University of Texas
Super Bowl champion and NFL MVP Patrick Mahomes says his father suggested he quit the game of football in high school.
Kansas City Chiefs superstar Patrick Mahomes is already a five-time Pro Bowler, a three-time All-Pro selection, a two-time NFL MVP, and a two-time Super Bowl champion and MVP. In 2020, he signed what was then the richest contract in the history of American sports. The Texas native is arguably the best quarterback in the NFL today. He's also made a name (and plenty of dollars) for himself off the field with his many, many endorsements.
It's simply hard to imagine football without him at this point, isn't it? But that was nearly a real thing as Mahomes revealed that following a less-than-stellar experience in high school, his father suggested he quit football to focus on other sports.
Patrick Mahomes says his father suggested he quit football to focus on baseball and basketball
In a 2021 podcast appearance for health and fitness company WHOOP, Mahomes spoke on a variety of topics, including an experience he had back in high school that made him seriously doubt his football future. Evidently, it was an experience that went so poorly that his father, Patrick Mahomes Sr., who played parts of 11 seasons in Major League Baseball, even suggested to his son that he give up football to focus on other sports.
"I went on a sophomore day at the University of Texas and they sent me over to play safety. I knew I wasn't going to be a safety so on the ride back home, my dad said, 'You should just focus on baseball and basketball.' I thought about it — but more than anything, I just didn't want to not be there playing with all my buddies when they were in football season. So I just went out and tried out at quarterback."

Patrick Mahomes
And the rest, as they say, is history.
Mahomes knew he could be a professional quarterback after his sophomore year at Texas Tech
Mahomes went on to become a 3-star recruit at Whitehouse (TX) High School and then took his talents to Texas Tech. He began his freshman season in 2014 as a backup but did crack the starting lineup due to multiple injuries to regular starter Davis Webb throughout the season. Mahomes appeared in seven games that season and completed 56.8% of his passes for 1,547 yards with 16 touchdowns against four interceptions.
He became the full-time starter as a sophomore and had a solid season, completing 63.5% of his passes for 4,653 yards with 36 touchdowns against 15 interceptions, adding 456 yards and 10 scores on the ground.
During his interview with WHOOP, Mahomes stated that it was after that 2015 campaign that he began to think the NFL could be in his future. And he then went out and made that a reality with a spectacular 2016 season, completing 65.7% of his passes for 5,052 yards with 41 touchdowns against 10 interceptions, which earned him the coveted Sammy Baugh Trophy.
Mahomes has already had a stellar NFL career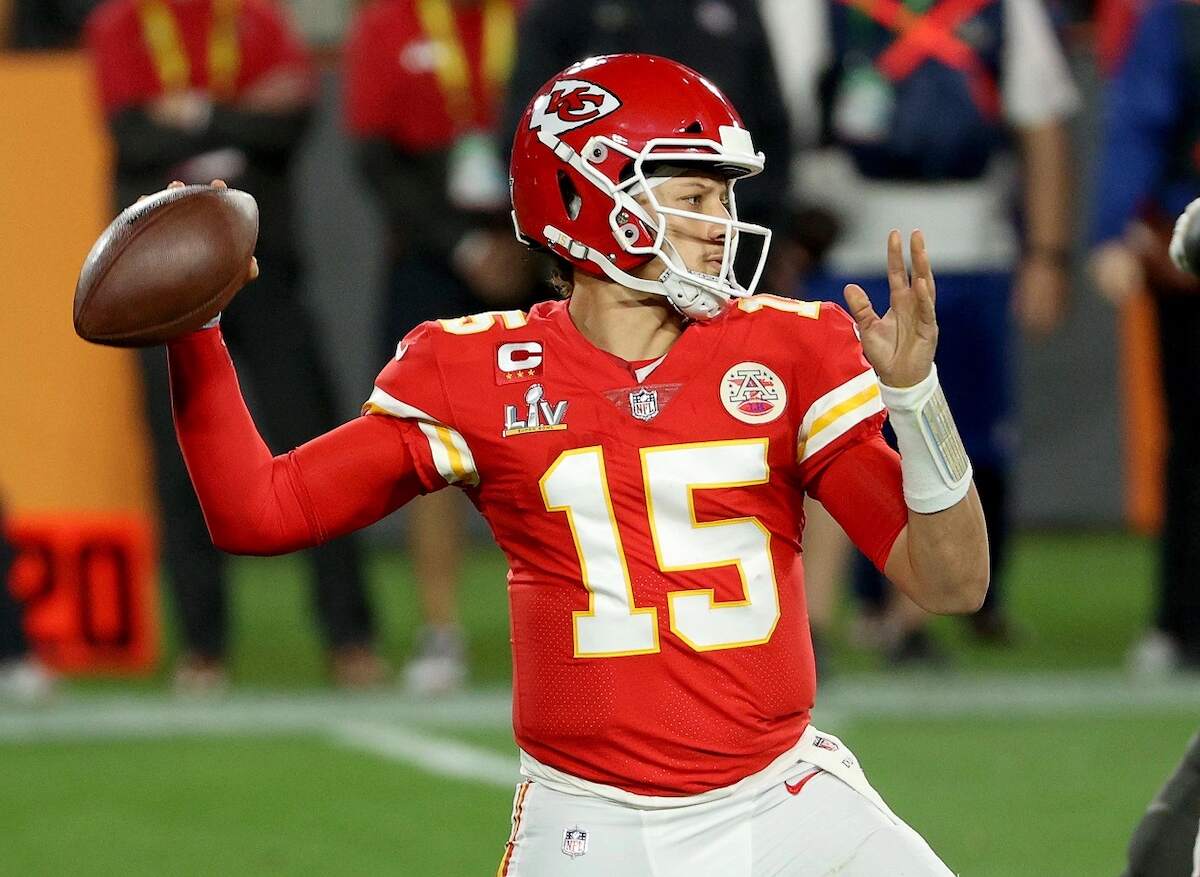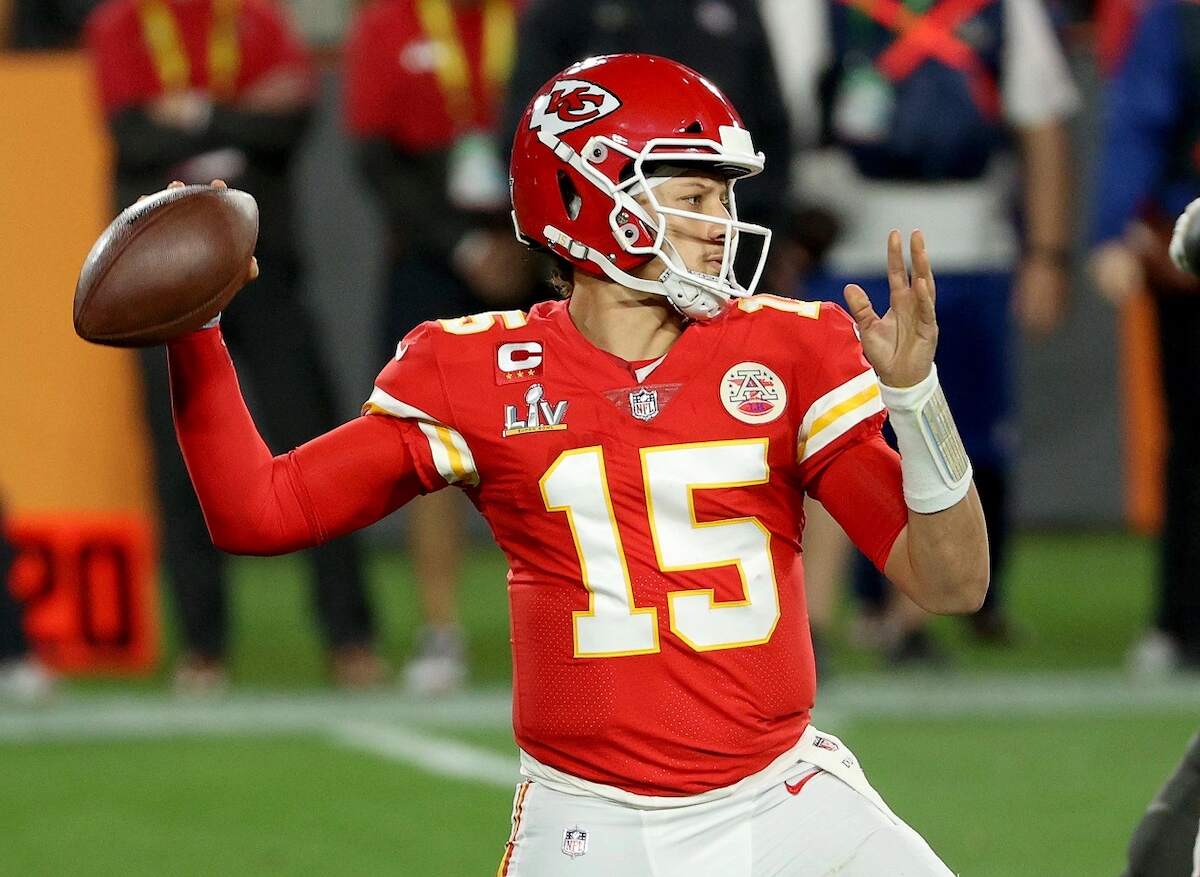 After forgoing his senior season with the Red Raiders to enter the 2017 NFL Draft, Mahomes was taken with the 10th overall pick by the Chiefs and has turned the franchise into an absolute juggernaut. As mentioned, he has already been selected to the Pro Bowl on four occasions and has twice been named an All-Pro (one First Team, one Second Team).
He was named the NFL MVP in 2018, just his second season in the league, and led the Chiefs to their first Super Bowl victory in 50 years following the 2019 season, also winning Super Bowl MVP in the victory over the San Francisco 49ers. In July 2020, Mahomes signed a 10-year extension that could pay him north of $500 million and then went out and led the Chiefs back to the Super Bowl, where they lost to Tom Brady and the Tampa Bay Buccaneers.
He returned to the Super Bowl in 2022 and won once more with the Chiefs. Mahomes earned the MVP for Super Bowl LVII and became the 2022 league MVP again.
One has to think more MVPs and Super Bowl rings are in the cards for Mahomes as his career progresses. It's truly strange to think he almost gave the game up.
Stats courtesy of Sports Reference