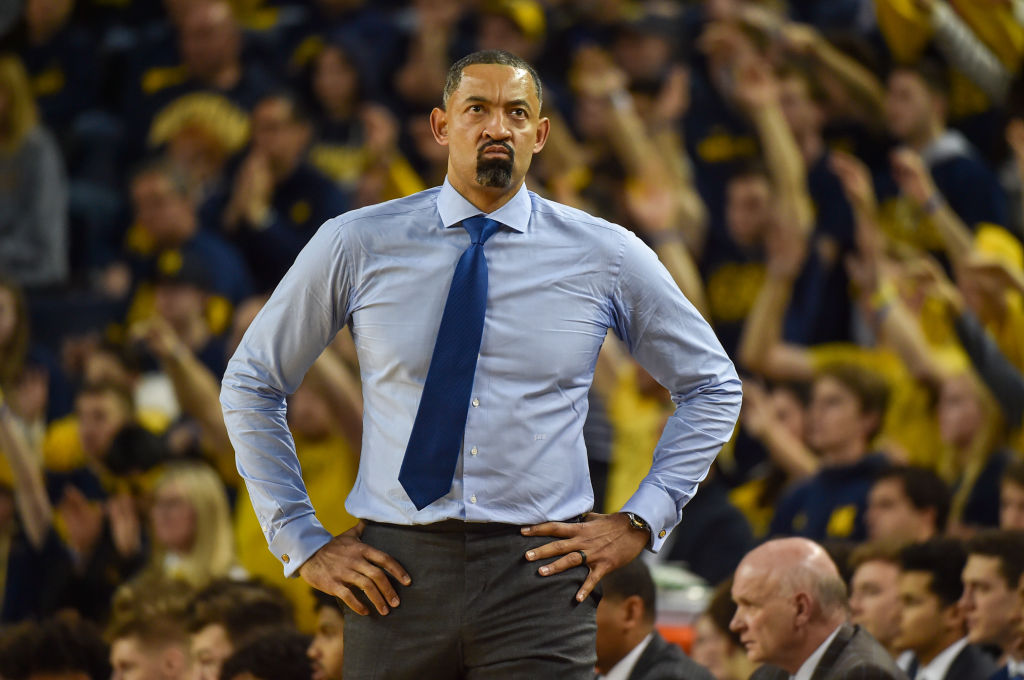 Juwan Howard and Michigan Just Had Their Worst Day Since 'The Timeout' in 1993
Michigan fans, avert your eyes. Juwan Howard and the Wolverines just had their worst day as a program since their title loss in 1993.
Michigan fans who were old enough to remember the 1993 national championship game wish they could forget. "The Timeout" by Chris Webber cost the Wolverines a title that day. Juwan Howard, who was part of the 1993 team, is now the head coach at Michigan. He and the university just had their worst day since that infamous loss to North Carolina 27 years ago.
Michigan just lost two five-star recruits in 12 hours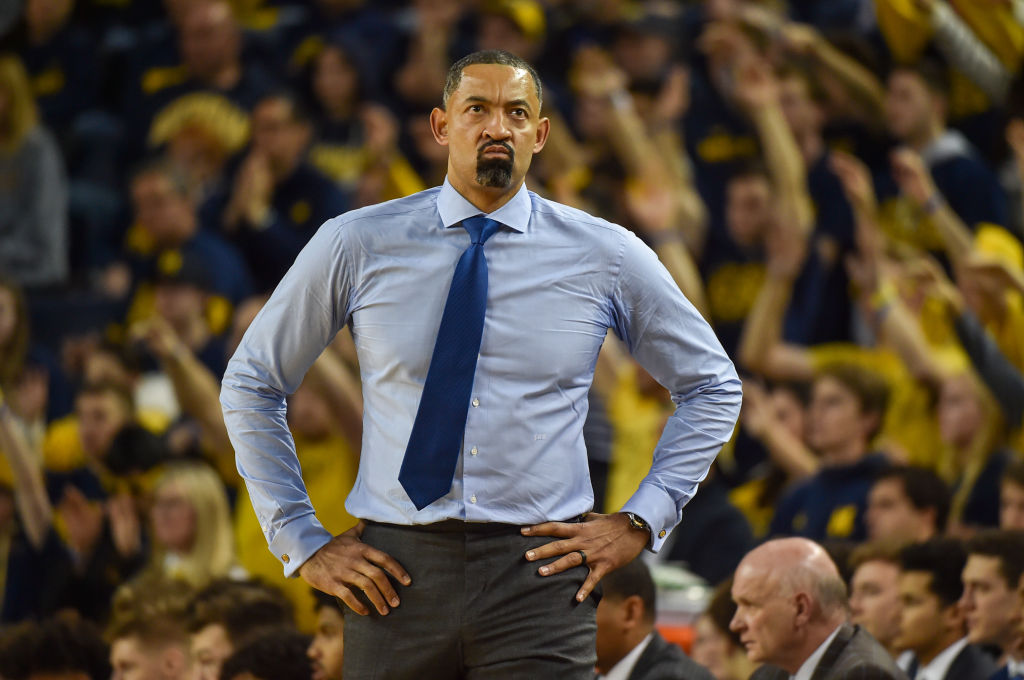 Juwan Howard set Michigan up to have a top-five recruiting class in 2020. Just yesterday, the Wolverines had three four-star commits and one five-star set to join the team next season. Another five-star recruit, Josh Christopher, was set to make his college announcement Monday night, and Michigan was the clear favorite.
In a shocking twist, Michigan lost the Christopher sweepstakes to Arizona State. Less than 12 hours later, Isaiah Todd, Michigan's sole 5-star signee, decommitted from the program to play overseas. Michigan went from a top-five class to No. 13 in less than 24 hours.
Experts said Michigan was a lock to land 5-star SG Josh Christopher
247 Sports was so confident in Josh Christopher's decision that 100 percent of their experts picked him to sign with Michigan up until this past weekend. Apparently, something changed along the way and Christopher announced his intent to sign with Arizona State Monday night.
Christopher is a 5-star recruit and the No. 10 ranked high school baller in the country. He's the top shooting guard in the 2020 class. It was a huge blow to Howard and Michigan, but they still had the No. 13 ranked recruit and a top-10 class. That was, until the next morning.
5-star PF Isaiah Todd decommits from Michigan hours later
Howard was still confident in his 2020 class after Christopher's surprise curveball, but disaster struck 12 hours later. Isaiah Todd, Michigan's highest-ranked commit in program history, announced he will be decommitting from Michigan to play professionally overseas.
Todd originally committed to Michigan in October, but some said he never even intended to go to college.
Just like that, Howard's prized recruiting class that could've featured two five-stars and three four-stars dwindled to just the three four-stars. Michigan dropped from a projected top-five class to No. 13 in the country. Christopher and Todd would've been the two highest-ranked recruits to ever join Michigan's basketball program.
Michigan is still set up for a successful future under Howard
The past 24 hours have been a whirlwind for Michigan fans, but they shouldn't be discouraged by the unlucky day. The Wolverines still have three four-star commits for 2020.
Hunter Dickinson is the No. 32 ranked recruit in the country. He's a 7-foot-2 beast inside and should fill in well for Jon Teske. Terrance Williams is the No. 1 ranked recruit out of Maryland and Zeb Jackson is a top-70 national recruit himself.
Howard proved this season that he can be a high-level recruiter. He lost two five stars and still has the No. 1 class in the Big Ten. Michigan is in good hands with Howard in charge.
It just might take a while to get over this brutal stretch of recruiting misfortune.